This Land Is Your Land
Will Rogers, M.B.A. '85, develops a "green infrastructure"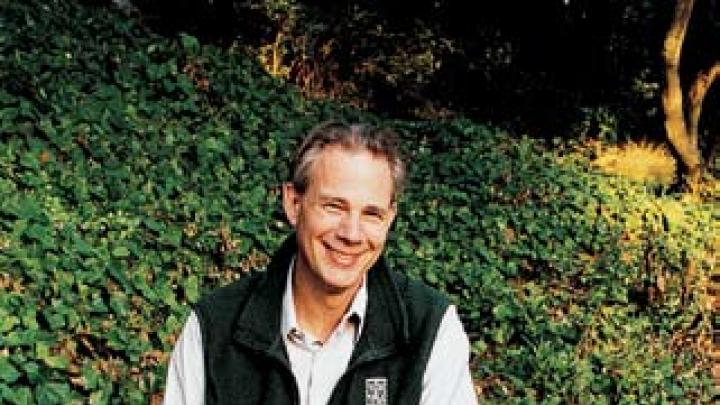 Last year the nonprofit Trust for Public Land (TPL) released a study on transforming a 22-mile loop of largely abandoned railroad tracks and land around the heart of Atlanta into a series of connected parks with bike and walking trails and a light-rail transit system. The monumental project—dubbed the "Atlanta Beltline"—would add more than 1,200 acres of green space to the underparked city and offer a "tax allocation district" to spur related economic development. Such a proposal tantalized Atlantans stuck in commuter traffic that is almost as bad as the tie-ups in Los Angeles—and private developers who were moving in fast on key parcels. "This beltline is an opportunity to reinvent the city of Atlanta, a chance the city hasn't had in 100 years," says James Langford, M.B.A. '84, Georgia state director for TPL. "We knew we'd lose out on it if we did not act fast."
TPL president Will Rogers, M.B.A. '85, a former urban real-estate developer himself, told Langford to go ahead; he then convinced the national board to let TPL use its own line of credit to purchase $19-million worth of land along the loop even though the project was not guaranteed to succeed. "TPL always takes risks when it comes to getting in early and putting our money into land we hope will ultimately be bought from us by the public," Rogers says simply. "That's how we can respond to the changing market and compete….We are developers of green infrastructure."
TPL was founded in San Francisco in 1972 as a separate, but complementary, organization to the Nature Conservancy; it preserves not plants or critters, but healthy human habitats, from urban parks and playgrounds to historic sites, farmland, and wilderness tracts through 40 regional offices. Its unusually broad mission appealed to Rogers, whose background includes theater and commercial beekeeping. He takes special delight in the complex, often politicized, "go-for-the-jugular" deals required of modern-day conservationists. "He is very good at this game," notes Langford. Moreover, "Will has a comforting style that allows him to articulate a grand vision for improving the quality of life for a city, and to get people to look at that vision as a very logical and desirable outcome."
When Rogers is not fighting to save land, he enjoys using it. Among his favorite spots is the remote back country of the Sierra Nevada Mountains in California and the 10th Mountain Division Hut trail in Colorado. "I go skiing and camping in the snow because you don't run into a lot of people," he explains. "Nature is where I go to recharge my batteries." This summer he joined his teenage son, Cooper, for parts of a cross-country bike tour in Colorado, Nebraska, and Iowa. Abundant biking and hiking trails also exist in the Marine Headlands and the East Bay Regional park district near the Kensington, California, home Rogers shares with his wife, Kate Weese, and their two children. On work days, he commutes by public bus across the Golden Gate Bridge and gazes out the window at the great expanse of (usually) sunny San Francisco Bay.
Bringing nature into urban arenas—especially to children—is critical to the promotion of conservation, he says, and is central to TPL's founding mission. "If people are not exposed to green spaces where they live and work, they are not going to support saving it in remote areas," Rogers says, paraphrasing the nature writer Robert Michael Pyle: "What's the extinction of the condor to a child who has never known a wren?" Or a park pigeon, for that matter.
Rogers's own experience with nature growing up in New England was typical: he went hiking, camping, and backpacking, and took the proverbial family trip by station wagon to Yellowstone and Glacier National Parks—places he found exciting enough to draw him west for college. (Here William B. Rogers IV deviated: most of his male ancestors graduated from Harvard College, and he is a direct descendent of its fifth president, John Rogers, who served from 1682 to 1684.)
At Stanford, Rogers honed his role as family maverick by studying drama before dropping out in 1971, midway through his junior year, to travel south; he fell in love with Colómbia's natural beauty and stayed put to learn Spanish. One day, he recalls, "a swarm of bees landed in my backyard and I thought that might be a good way to get my hands on pure local honey. I knew nothing about beekeeping and had always been a bit nervous around bees, but I found a local beekeeper who helped me hive the swarm," he says. He ended up running a commercial honey plant for five years with friends he met in Bogotá. "There is something miraculous about what social insects bees are and how they're organized and work together with remarkable intricacy," he says. "They are wonderfully efficient and completely in tune with nature and highly motivated and directed—it is the kind of thing I find intellectually appealing. And, I happen to love honey."
In 1976, with Africanized ("killer") bees moving toward Colómbia, he sold the business and moved, with his partners, to North Carolina to operate a "mail-order queen bee" company. During the winters, as a change of pace and to earn more money, Rogers put his carpentry skills to work in San Francisco doing construction and redevelopment projects—which triggered an interest in the business of real estate. After an 11-year hiatus, Rogers returned to Stanford, graduated in 1983, and moved east for business school. "Having been self-employed for years and having experienced firsthand my own lack of knowledge and skill when it came to management and other business-success factors," he says, "I was convinced an M.B.A. would be very helpful."
After graduation, he did construction management and urban development in Chicago and in San Francisco until the market bottomed out. By then he and Weese were married, with young children, and she told him, "'The heck with spec real estate. You need a job.'" He found TPL through contacts and was hired in 1991 as the western regional director; he became president seven years later. The job has held his focus longer than any other occupation save beekeeping (which he still does in his backyard).
Since its inception, TPL has helped protect more than 2.2 million acres of land—half of it under Rogers's leadership. He more than doubled the size of the organization (and its volunteer corps); founded its conservation finance program (led by Ernest Cook '76), which has helped 294 communities design and pass ballot measures for more than $19 billion in land conservation funding; and created new lines of business and programming to connect people to the land and their heritage. Current projects include:
•a $25-million initiative with New York City's Department of Education to build 25 school playgrounds in the city by 2010 (the first opened in Harlem in April);

•the pending conservation of the 1,700-acre Sabbathday Lake Shaker Village in New Gloucester, Maine—the last religious community to be operated by Shakers themselves (TPL holds the option agreement to acquire and preserve easements on the land; a public-private partnership exists to raise $3.7 million for the project this fall);

•the protection of 17 acres of pasture behind the historic santuario (chapel) in Chimayo, New Mexico, from encroaching residential development (along with other preservation efforts in and around the village); and

•the purchase of development rights on more than 10,000 acres of ranch and farmland in Montana, located in the path of looming suburban sprawl outside of Bozeman. ("These are second- and third-generation ranchers and farmers who are traditionally very conservative, but have a strong connection with their land and are willing to give up development rights at a discounted value in order to make sure the land stays as it is for ranching and farming," says Rogers. "It's very inspiring.")
Much of TPL's work involves facilitating land-use and purchase agreements between local community and political groups with varying agendas and municipal, state, or the federal government. TPL is not a long-term landowner or steward; the Atlanta Beltline land, for example, will ultimately be sold to public entities. Increasingly, the organization is finding ways to partner with public and private groups to raise funds for joint projects.
Thus in 2003, TPL's challenge in northern New Hampshire was to preserve about 170,000 acres by "limiting what you might call back-country sprawl to protect critical wetland and water resources at the headwaters of the Connecticut River," Rogers explains. But another goal was to support the traditional local economies—timbering and forest products—while "providing public access to these lands that include recreation activities such as hunting, fishing, hiking, snowmobiling, and other ways the people who live in the north woods use the land."
TPL negotiated the purchase of the entire property and then sold about 25,000 acres to the Nature Conservancy (which sold it, with an easement that permanently preserved the land, to New Hampshire's Fish and Game Department). The balance of the 170,000 acres was sold directly to the state's Department of Resources and Economic Development, which put an easement on the land stipulating development restrictions, public access, and timbering parameters, and then sold the restricted fee to Lyme Timber Company, which manages the land and harvests wood sustainably under those dictates. "This is the sort of complex and creative, multiparty, multistrategic approach that is becoming more common in land conservation," Rogers points out. "We have a lot of very entrepreneurial, creative individuals who are based throughout the country—a lot of local gray matter—who respond to projects locally." (Many of those people are Harvard alumni.)
James Langford
Photograph by Brad Wrisley
James Langford, for example, a native of Calhoun, Georgia, where he returned to live a few years ago, was cofounder and principal of Harbinger Corp., a pioneering e-commerce firm. He is also something of an independent scholar in archaeology, and runs The Coosawattee Foundation, which has focused on researching early Native American sites in northwest Georgia. "This is a moment of unprecedented change in the landscape. In my lifetime, in my home county, there were dirt roads that now have major housing developments on them," he says. "And you've got children who are afraid to go out in the natural environment; they're afraid of bugs, of animals. The human connection to the land is…being diminished every day and I see people who understand that loss, and mourn that loss. That's why they want to live near parks and green space; that's why visits to historical sites are at an all-time high."
In Greater Atlanta, he says, 46 acres of trees are cut down daily to make way for commercial and residential suburban developments. Only 3.6 percent of the city's public land is devoted to parks and green space; in cities like Boston, New York, and San Francisco, the figure is around 18 to 20 percent. Langford joined TPL two years ago because he sees opportunities, such as the Beltline, to reverse these statistics. Many new and younger Atlantans don't have cars and want bikeways, walkways, and trolleys to get around, plus parks that connect neighborhoods, "because they want a vibrant inner-city life," he adds. "If you're anti-sprawl, then you've got to be pro-density."
Rogers sees the Beltline as a national model for reinvestment in public, urban life—and in human health. "We believe in an integrated landscape—from inner city to wilderness. It's all important, and when it gets sliced and diced and shaped, you lose the sense of it as a whole," he says. "We're talking about the mental and physical health of the individual, economic health, environmental health. Parks have a huge impact on people."
Not to mention the bees. Rogers tends six hives that produce up to 1,000 pounds of honey in late summer; he gives it away to TPL donors with an annual letter of thanks. "When we pause to look," he wrote in the last note, "nature offers us a different view of the world around us—a world where balance, harmony, and peace don't come at the cost of productivity."
The Trust for Public Land's Harvard connections include vice president of marketing Jay Dean '79; New England regional director Whitney Hatch '77; chief operating officer Felicia Marcus '77; and chief financial officer David Weed '73. The board of directors includes Robert E. Carlson, LL.M. '63; Page Knudson Cowles, M.B.A. '83; George P. Denny III, '67, M.B.A. '71; Douglas P. Ferguson, C '61; James Hoyte '65, J.D. '68, PMD '72; Michael E. Patterson '64; and Douglass A. Raff '61, J.D. '64. John Baird, M.B.A. '40, a former longtime member of the board, now serves with his son, Stephen Baird '74, on TPL's Chicago Advisory Council.
You might also like
Genetic analysis reveals a culture enriched from both sides of the Danube.
Harvard researchers illuminate a longstanding epidemiological connection. 
Harvard's Faculty of Arts and Sciences broaches two tough topics.
Most popular
Sledding, Nordic skiing, and art at Fruitlands Museum, in Harvard, Massachusetts
The deal marks the end of nearly a year of strained negotiations between the University and its largest labor union.
When academics embraced scientific racism, immigration restrictions, and the suppression of "the unfit"
More to explore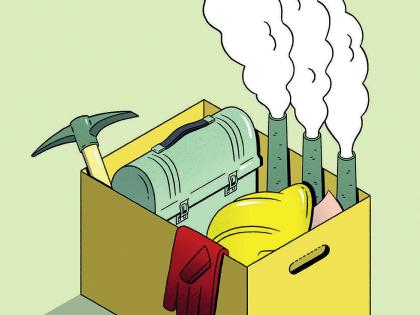 Expect massive job losses in industries associated with fossil fuels. The time to get ready is now.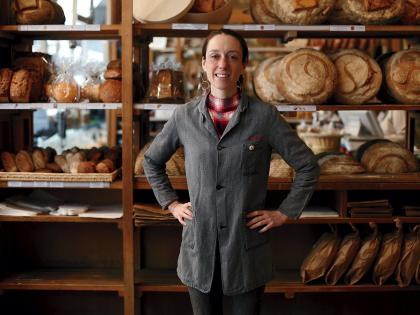 A third-generation French baker on legacy loaves and the "magic" of baking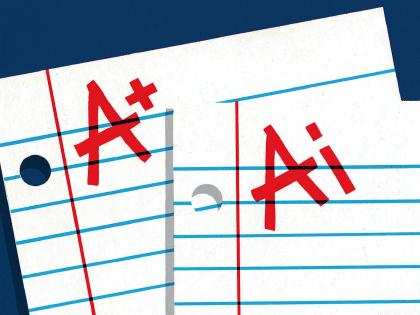 Generative AI can enhance teaching and learning but augurs a shift to oral forms of student assessment.