Favorites
Testimonials from the well-fed
For this annual round-up of Cambridge eateries, the editors asked a range of Harvard faculty and staff members to recommend a favorite restaurant for the possible guidance of reunioners and other Commencement celebrants. Here are their picks, presented more or less in descending order of splendor and priciness. See the websites for elaboration.
Rialto [Charles Hotel, 1 Bennett St., 617-661-5050, www.rialto-restaurant.com], serving Mediterranean cuisine by chef Jody Adams, gets the nod from Joseph S. Nye, Sultan of Oman professor of international relations at the Kennedy School of Government. "Cambridge is blessed with a number of good restaurants," he notes, "but when I want to be sure of a fine meal, I tend to go to Rialto. Admittedly, I have to feel flush enough not to worry too much about the price (or, better yet, be a guest of a visitor who insists on taking me to a good restaurant). I continually find dishes that involve pleasant surprises, such as 'artichokes with straciatella cheese and mint.' Sometimes the menu suffers from too many adjectives and not enough simple nouns, but I count that in the price of a great dinner."
Courtesy of Craigie Street Bistrot
"Clearly OM Restaurant and Lounge [57 JFK St., 617-576-2800, www.omrestaurant.com] and the Craigie Street Bistrot [5 Craigie Circle, 617-497-5511, www.craigiestreetbistrot.com] are leading the charge in local dining," declares stem-cell researcher Kevin Eggan, assistant professor of molecular and cellular biology. "OM manages to bring an exciting big-city atmosphere to 'little Harvard Square,' serving cutting-edge, sometimes experimental cuisine by chef Rachel Klein. On the other hand, Craigie Street, which is hidden away in a truly unsuspected location, is constantly pushing the bounds of what should be expected from your local, neighborhood gourmet [in this case, chef Tony Maws]. The bone marrow is a must-try at Craigie."
Courtesy of OM
 "Rialto is truly superb," agrees Lamont University Professor Amartya Sen, "and Legal Sea Foods [in the courtyard next to the Charles Hotel, 617-864-3400, www.legalseafoods.com] is splendid as well." Walter Willett, Stare professor of epidemiology and nutrition in the Faculty of Public Health, agrees about Legal, saying that he and his family gravitate to it: "The Berkowitz family, which owns this chain of restaurants, strives to provide the freshest and healthiest products possible, and we are never disappointed. After 30 years, when I walk into their restaurants, my mouth still waters for the grilled bluefish with mustard sauce, and where else can you get great fried clams knowing they are prepared in trans-fat-free oils?"
Photograph by Peter Vanderwarker
"Another remarkable restaurant," continues economist Sen, "is Casablanca [40 Brattle St., 617-876-0999, www.casablanca-restaurant.com]. The food is excellent and unusually interesting, and the wine list is very well chosen and affordably outstanding. In fact, Casablanca, with its warm and homely atmosphere, is in many ways the best value for money around Harvard Square. I hope admiration does not change all that!"
"Any listing of notable Cambridge restaurants must include the Harvest" [44 Brattle St., 617-868-2255, www.harvestcambridge.com], according to Frank E. A. Sander, Bussey professor of law emeritus. "It can perhaps best be classified as Modern Gourmet, serving a variety of superbly prepared dishes in a congenial and attractive setting that can sometimes (e.g., on weekends) be noisy and crowded. Outdoor patio in summer. Suitable for celebratory occasions, but as is normally the case, excellence doesn't come cheap."
"For those who seek more distinctive, ethnic food," Sander tosses in, "two of my favorites are Rendang [57 JFK St., 617-234-3988], a fine albeit very informal Malaysian restaurant, and Takemura [18 Eliot St., 617-492-6700], a small gem for lovers of sushi and other Japanese specialties."
"One of my favorite Cambridge restaurants is Helmand" [143 First St., 617-492-4646, www.helmandrestaurantcambridge.com], reports C. Ronald Kahn, M.D., Iacocca professor at the Medical School and past president of the Joslin Diabetes Center. "This is Afghan cuisine at its best—even better than similar restaurants in New York. The selection is large, and everyone, including vegetarians, can find something great. I love all of the appetizers, especially the kaddo (fried, then baked, baby pumpkin) and aushak (Afghan ravioli filled with leeks and scallions), and, as a main course, the chowpan (lamb chops marinated in wonderful spices and then grilled) is outstanding. The Afghani flat bread with three different sauces served before the meal and the desserts, including the feereney (cream pudding topped with fresh fruit) and sheerberaing (rice pudding) are also great. The ambience is warm and comfortable. Best of all, the food and the wine list have the best quality/price ratio of any restaurant in the Boston area. You can't go wrong at Helmand."
"For those who know what to eat," states Michael Farzan, assistant professor of microbiology and molecular genetics at the medical school, "Korean food is far more diverse and interesting than most typical American fare. Having married into a Korean family, I have visited all of the Korean restaurants in the area, and for food as well as for atmosphere, Cambridge's Koreana [154 Prospect St., 617-576-8661, www.koreanaboston.com] is our favorite. It is a moderate walk from Harvard Square, but still attracts a lot of students. I usually order dolsot bibim-bap (a mixture of beef and sauteed vegetables, topped by a fried egg and served in a sizzling hot pot with rice) or bulgogi (barbecued marinated beef). It's better to go on weekdays, when there is less of a wait."
For a resolutely American experience, Frank's Steak House [2310 Massachusetts Ave., 617-661-0666, www.frankssteakhouse.com] is "a not-to-be-missed eating spot in North Cambridge," attests Theda Skocpol, Thomas professor of government and sociology and dean of the Graduate School of Arts and Sciences. "Frank's has lots of booths packed with people enjoying hearty steaks with mashed potatoes or onion rings. A fair number of Harvardites love the place, but they frequent it one or two at a time, leaving it blessedly without any overly intellectual or University ambiance. You are more likely to see an elderly couple assembled at one of the bigger tables for a birthday bash with their extended family. It's comforting, somehow, to be amidst a lot of people from different walks of life who so obviously enjoy the food and feel of Frank's just as much as my husband and I do."
"The only pure veg place in Cambridge is Veggie Planet [47 Palmer St., 617-661-1513, www.veggieplanet.net], a funky, basement pizza place," advises vegetarian Max Bazerman, Straus professor of business administration. "Don't expect your normal pizza. In fact, don't expect pizza, rather expect an interesting vegetarian concoction created by the founding chef, the famous vegetarian-cookbook writer Didi Emmons. If you have someone wearing a tie in your group, you will probably not fit in at Veggie Planet. At lunch, the place works as a regular restaurant (until about 6 p.m.). Then the space becomes Club Passim, meaning the evening comes complete with outstanding folk music and outstanding pizza.
"For a mixed crowd of carnivores and vegetarians," Bazerman continues, "I recommend Tamarind Bay [75 Winthrop St., 617-491-4552, www.tamarind-bay.com], a regional Indian restaurant. The food is novel, and some of the items are excellent. For the best lentils you may ever consume in your life, try the lalla mussa dal, which are black lentils simmered overnight in spices."
Coolidge professor of history David Blackbourn praises another Indian establishment, the Bombay Club [57 JFK Street, 617-661-8100, www.bombayclub.com]. "Food and service are excellent; the conversation of patrons is not too loud. A location on the second floor offers a view of funky JFK Street. I was introduced to the restaurant by graduate students, a species genetically adapted to seek out good value. Not all undergraduates are similarly wired. A friend from out of town, armed with my recommendation, was advised in an e-mail from her niece —a College junior—that the Bombay Club was 'alright if you want to eat above Staples.' I am told that the party (minus niece) enjoyed their dinner. I recommend the lunchtime buffet. For those whose offspring are joining the company of educated men and women, here is an opportunity to educate their palates."
"My favorite spot for a sit-down meal is Le's, formerly Pho Pasteur [36 JFK St., 617-864-4100], for Vietnamese cuisine," says Barbara Ruhs, a clinical dietitian at the University Health Services. "Even if you're not a vegetarian, you would enjoy the tofu with Chinese broccoli. It is delicious and power-packed with at least two servings of your daily vegetable recommendation. Another dish I like is the salmon with black pepper and caramelized onions. It has plenty of omega-3 fats to lower your cholesterol. My favorite pho, or noodle soup, is the chicken. The lemongrass will enliven your senses and the warm chicken and noodles will soothe your soul. If you are sharing with a friend, I would also recommend the Vietnamese crepe, although it is pan-fried… but balanced and delicious, served with watercress, mint leaves, cucumbers, and nuoc nam, a fermented fish sauce."
Confesses Williston professor of law Robert H. Mnookin: "Although I'm surely 40 years older than its average patron, the Border Café [32 Church St., 617-864-6100] is my absolute favorite Cambridge restaurant. It has fabulous Mexican and Cajun food that would be a bargain at twice the price. I especially like the chorizo flambado, chicken fajitas, the tostada grande, and, when it is available, the fish soup. The Border is noisy and often mobbed, especially on weekend nights when the younger set is consuming margaritas by the gallon. But there's usually no wait for lunch."
Mr. & Mrs. Bartley's Burger Cottage [1246 Massachusetts Ave., 617-354-6559] gets the palm from Michael Wheeler, class of 1952 professor of management practice at the business school. "No fancy fusion food," he points out. "No faux Jackson Pollock dribbles of sauce on your plate. No wine or beer either, alas. But I've been coming here since the late 1960s for comfort food in abundance. I scan the lengthy menu, wondering how they can offer so many items, but always revert to a cheddar burger (medium rare), an order of their thinly cut rings, and a raspberry-lime rickey. In a world of pretentious La-Maison-de-la-Casa-House establishments (merci, Calvin Trillin), Bartley's is an authentic treasure."
You might also like
Genetic analysis reveals a culture enriched from both sides of the Danube.
Harvard researchers illuminate a longstanding epidemiological connection. 
Harvard's Faculty of Arts and Sciences broaches two tough topics.
Most popular
Professors' humble beginnings, concentration choices, and a mini history of Harvard and Radcliffe presidents
Brief life of a feisty mountaineer: 1859-1925
Realizing the full potential of black employees
More to explore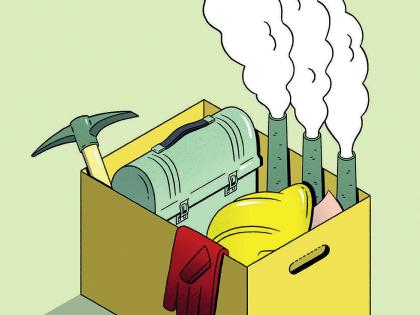 Expect massive job losses in industries associated with fossil fuels. The time to get ready is now.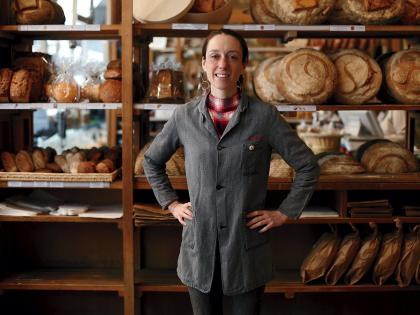 A third-generation French baker on legacy loaves and the "magic" of baking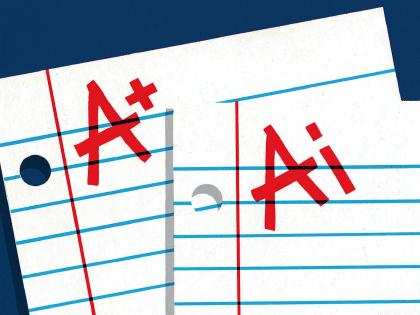 Generative AI can enhance teaching and learning but augurs a shift to oral forms of student assessment.