Yes, there was one gleaming black Bentley (but only one) parked on the greensward at Myopia Hunt Club in South Hamilton, Massachusetts. True, some elegant tailgating went on nearby, with white wines, goat cheese, and even beautiful flower arrangements set up on card tables. But the spectators who came for the exhibition polo match, pitting the Harvard Polo Club's men's and women's teams against Myopia on a spectacular September Sunday afternoon, made up a relaxed and decidedly casual bunch. "Polo has the image of being a 'Great Gatsby' sport, and it markets that image," says Crocker Snow Jr. '61, a lifelong polo enthusiast who played that afternoon and coaches the Harvard men's team. "But it isn't that—it's a dungaree sport. It involves the care, feeding, and training of horses, and practicing on them. You do it all in dungarees."
Indeed, Snow's wife, Cissie Jones Snow, who mentors the Crimson women's team, adds that a bona fide "white breeches" game (polo players wear white riding breeches in competition) is a serious event indeed: "It's like putting on your uniform to go to war." Harvard's mounted warriors fared well at Myopia—so named because its five founders were all shortsighted—winning, 7-5, after six seven-and-a-half-minute "chukkers" (periods of play). The match benefited the recently revived Harvard Polo Club, and certain rules were relaxed, like those about mixing genders: the men played four chukkers and the women two. One of Snow's polo-playing sons, Harvard captain and star player Nick Snow '09, dominated the field, scoring five of his team's seven goals.
The week before, seven Harvard players of varied skill spent five days training at the 6,000-acre ranch in San Saba, Texas, owned by Tommy Lee Jones '69. Film star Jones is an avid polo player who sponsors the high-level San Saba pro polo team. He told the undergraduates he had invited them because he knew that Harvard students could learn quickly, so even a five-day session would pay off. It was polo boot camp: breakfast at 6:30 a.m. for both horses and riders, who were tacked and ready to play from 8:00 a.m. until noon; a midday strategy and rule session, followed by more polo from 3:30 p.m. until darkness. "It was pretty intense," says Meera Atreya '09, a dressage rider before taking up polo. "Those polo ponies were the best horses I've been on—they had very soft mouths [were highly responsive]." Toward the end, Harvard scrimmaged with and upset the 2006 national champions, Texas Tech, 10-8, in an arena match, vindicating Jones's confidence; he invited the Harvard riders to return for two or three weeks next year.
Polo is an ancient sport, played in Persia as a form of cavalry training perhaps as early as the sixth century B.C. At Harvard, polo clubs have come and gone during the last century. Crimson riders won national championships in 1929 and 1933; the most recent active period ran from 1991 to 1993. The current revival, spearheaded by the Snow family (Nick Snow led the charge last year, in response to interest from Extension School student Michael Svetska), involves about 15 undergraduates, nearly half of them women recruited from the Harvard Equestrian Club. Last fall Harvard took on the Universities of Connecticut, Massachusetts, and Virginia, competed in a regional tournament at Cornell, and beat Yale.
Intercollegiate polo—30 American colleges field teams, according to the United States Polo Association (USPA)—takes place in indoor arenas less than one-tenth the size of outdoor polo fields, which are 300 yards long by 180 or 200 yards wide, about 10 times the size of a football gridiron. In the far smaller indoor space, teams have only three players per side (versus four outdoors) and use an inflated, mini-volleyball-sized ball—larger than the hard, roughly baseball-sized plastic ball (once made of willow root) used outdoors. Arena games are higher-scoring affairs, with winning sides sometimes tallying 20 goals or more, about twice what outdoor matches typically see. An indoor match lasts only four chukkers; it also tends, with less space to maneuver, to see horses and mallets colliding more often. Nick Snow compares polo to "ice hockey on horses"—but, played at a gallop, it's even faster.
The University of Virginia, amid horse country, boasts the country's largest polo program, but Cornell (where it is a varsity sport with a roster of 30 to 40) and Yale also maintain stables and arenas. At college matches, the home team provides the horses for both sides. "Splitting strings" ensures that there is no mount advantage in the college game—unlike outdoor polo, where players bring their own thoroughbreds. "In an arena, a good player can get along even with a bad horse," Crocker Snow explains, "but outdoors, at the top levels, horses matter."
Though it doesn't apply to college polo, the sport's handicap system provides another measure of parity. Based on their performances, the sport rates players in "goals" from -2 to +10. It's a rough estimate of how many goals that player might contribute to a team's score. A "20-goal" match means that the sum of the players' ratings on each team cannot exceed 20 goals. Few players rank above +3; even Nick Snow, a lifelong player and one of the strongest riders in college polo, has only a three-goal rating. Four-goal players are mostly pros. USPA numbers show that 87 percent of players are rated at one goal or less, and there are only about a dozen 10-goal players in the world: currently, they all hail from Argentina, the country that breeds the best ponies and produces the most top players. (As many as 30,000 or 40,000 spectators turn out at Palermo Polo Grounds in downtown Buenos Aires for the finals of the Argentine Open, the world's top tournament, which normally sees several 40-goal teams entered.)
For Harvard's polo club, the more mundane challenge is housing ponies. "It would be quite possible to get a bunch of veteran horses donated, along with a truck and trailer," says Crocker Snow. "But there's no natural place to keep them, along with a facility to practice and play." As a result, the team plays only "away" matches, riding mounts provided by their opponents.
And although there are foot mallets, for practicing the strokes while dismounted, and even occasional instances of bicycle polo, there's no getting around the equine factor. A strong male player can whack a polo ball 150 yards because he borrows so much momentum from his mount. The ponies are also what make the game so dangerous—if a galloping horse falls on a rider, the consequences can be severe. Though riders need to be in top condition, "Players think that the ponies are the best athletes out there," Snow says. "And riding them weeds out the Ralph Lauren glamour factor pretty quickly. You've got to love horses to do this."
~Craig Lambert
You might also like
Harvard Kennedy School researchers on how to report pro-Israeli and pro-Palestinian protests accurately 
Harvard Chabad, IDF, and Bill Ackman screen October 7 Hamas footage
Toward another apartment complex on Harvard-owned land
Most popular
Rosabeth Moss Kanter on solving America's infrastructure problems
Original works by "Golden Age" illustrators on view in Newport, Rhode Island
Channeling Valentine's Day—and sustainable oceans—via sexy sea creatures
More to explore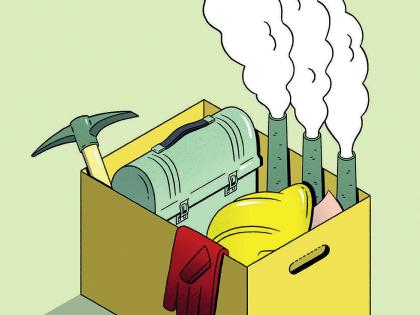 Expect massive job losses in industries associated with fossil fuels. The time to get ready is now.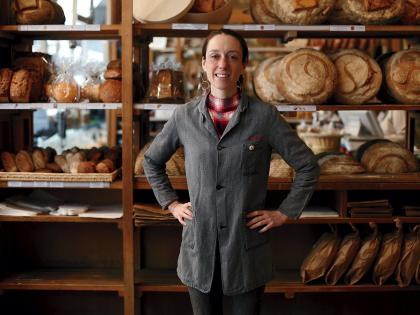 A third-generation French baker on legacy loaves and the "magic" of baking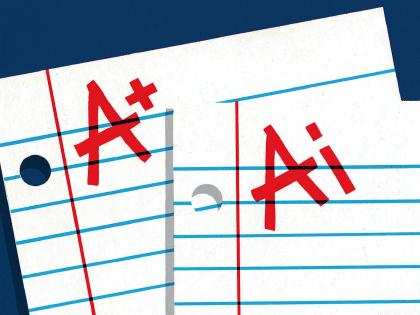 Generative AI can enhance teaching and learning but augurs a shift to oral forms of student assessment.