A Dispatch from Chengdu
"Sunny" Seong-hyon Lee, M.T.S. '02, forwarded this personal account of survivors coping with the aftermath of the traumatic earthquake in China, and asked the editors to share it with our readers.
"Sunny" Seong-hyon Lee, M.T.S. '02, forwarded this personal account of survivors coping with the aftermath of the traumatic earthquake in China, and asked the editors to share it with our readers.
Hope amid destruction in Chengdu

When Monday's 7.8-magnitude quake struck the apartment of 23-year-old Zhang Na, she and her husband did exactly what everyone else did. They rushed out of their home without a moment's thought of saving a single possession. It was a desperate move to save their lives. But it wasn't only two lives that were saved. There was a third.

The day after her escape, Zhang gave a birth to a girl. "I haven't decided her name yet," she says, lying in a bed at a makeshift hospital for new mothers and their babies.

The hospital is little more than a tent, erected right in the corner of one of the provincial capital's busiest intersections. "Many new mothers here want to call their babies 'earthquake surprise.' I might as well do the same," she adds.

The Chinese have a habit of informally naming a child in association with some peculiar event that concurs when the child is born. This sobriquet is gradually replaced by the child's formal name as the child grows older.

"Yesterday was very difficult because of rain. Water leaked into the tent. It was so dank," she says, pointing out the gaps between the loosely connected sections of the tent. "Today is better," she adds with a slight smile.

She is one of some 20 new mothers densely packed side-by-side in the makeshift hospital. There's no separate care room for newborns. They share the same bed with their moms.

This has been Zhang's new residence since she left her apartment Monday. Yesterday, she was briefly transferred to a hospital ward for the delivery of her child. But as soon as her child was born, she had to leave because other women were waiting to deliver. Yet she doesn't complain. "After all, everyone has to live with less in a circumstance like this," she says.

Motioning to a woman lying next to her, she adds, "She just gave a birth today." The woman lightly nods her head, but doesn't say a word. "She is in great pain," Zhang explains. Then a nurse noticing this stranger asks who I am. Before I can answer, Zhang volunteers: "He's my 'friend'." That's how we have become friends.

My friend hasn't had anything to eat since Monday. "You are not supposed to eat food before and right after delivery," she says. It hurts when she speaks. "But I want to talk with somebody because when I lie down here all day long, I am alone, constantly reminded of my pain. That's even worse."

Her husband isn't here. After staying up three nights in a row, taking care of her and their newborn daughter, he is completely exhausted. He has slipped out for a nap.

Zhang Na sees herself as one of the lucky ones. And she's right. There were more than 1,000 people dead in this city. As the full horror of China's worst earthquake in three decades began to emerge, the government on Saturday said 28,881 people were confirmed dead and nearly 10,600 remained buried in collapsed buildings in central China's Sichuan Province. The quake was China's deadliest since 1976, when 240,000 people were killed in the city of Tangshan, north of Beijing.

People like Zhang are staying in the makeshift hospital because the city's real hospitals are running out of beds as injured people from the disaster-stricken areas rush in. Residents in this city themselves don't want to stay in their homes either, fearing that aftershocks could bring down their walls. Instead, they sleep outside.

And there have been aftershocks. Depending on who is counting, their number ranges between 1,000 to 5,000. The United States Geological Survey officially has counted 42, many of them 5.0 in magnitude or higher.

Fear possesses people. Rumors abound, giving the government an added headache. One rumor says that the dam in Dujiangyan ― about midway between Chengdu and the epicenter at Wenchuan ― is contaminated with chemicals that are flowing downstream to where people get their drinking water. The rumor was strong enough that most supermarkets in Chengdu ran out of bottled water Wednesday. There was even a scuffle in a store near the primary school attached to Chengdu Teachers' College. A man who bought up all the bottled water in the store was confronted by a woman who demanded that he leave some for her.

One reason why the Chinese government has proactively provided candid disaster information and allowed media access to the site is to prevent unfounded rumors from wreaking even more havoc, a taxi driver, Mr. Liu, explains. "Besides, this is such a big disaster that people will find out about it sooner or later. If you suppress information, rumors will be rampant," he says. "Besides, given the massive financial loss here, the government will need to turn to the public to raise money," he says.

Overall, Mr. Liu gives the government high marks for its disaster response. "Premier Wen Jiabao rushed to the disaster-stricken sites early on to oversee rescue efforts. That was a good move," he says. "The radio is also doing a good job of providing information 24 hours a day. Yesterday, I was listening to FM 91.4 and the radio announcer kept talking for more than four hours straight in the evening. I am sure she didn't have dinner. It was touching."

By the time the taxi arrives at Xinhua Park, a voice on the radio says: "Dear comrades, please don't panic. Please don't listen to groundless rumors. Trust what the government says."

The park, crowded with people, has become a virtual "safe" camp for people who don't want to sleep in their homes, fearing more earthquakes. The park is full of tents set up by people who plan to stay the night. "I sleep outside because I am scared," says a man with the last name Li while gulping down his rice soup. His wife, next to him, sorts out water bottles and snacks in an overstuffed plastic bag. It will be their third night at the park.

The situation is no different at the Sichuan Provincial Gymnasium on the other side of the park. But unlike Xinhua Park, the authorities there do not allow people to stay inside the building, fearing mass death if it were to collapse. So people put up tents along the sidewalks that lead to the entrance. Some lucky ones have found free housing underneath the stairways. "My son wants to go back home, saying it gets cold at night. But I am not ready yet. We'll stay the night here," says a woman under the stairways whose face I can't make out because of the dark.

It was getting close to 9 p.m. I had promised Zhang that I would visit her again, and bring her some food. On the way back in the taxi, the radio voice said: "Citizens, where do you plan to sleep tonight? In your house? Inside your car? Or, out in the field? People in this city definitely have all of these options."

When I get back to the makeshift hospital, my friend isn't there. In fact, the whole hospital has disappeared. It wasn't an earthquake that swallowed it up. The site where the tents used to be is very clean. Apparently, someone cleaned the site. I had to assume that they have relocated to a new place. I hope my friend and her daughter "earthquake surprise" have found better accommodations for the night.
Sunny Lee, M.T.S. '02, a native of Seoul, has lived in China for the last six years, working for the United Nations and as a journalist and writer. He traveled from Beijing to Chengdu to report on the aftermath of the earthquake. He can be reached at [email protected]
You might also like
Genetic analysis reveals a culture enriched from both sides of the Danube.
Harvard researchers illuminate a longstanding epidemiological connection. 
Harvard's Faculty of Arts and Sciences broaches two tough topics.
Most popular
Professors' humble beginnings, concentration choices, and a mini history of Harvard and Radcliffe presidents
Brief life of a feisty mountaineer: 1859-1925
Realizing the full potential of black employees
More to explore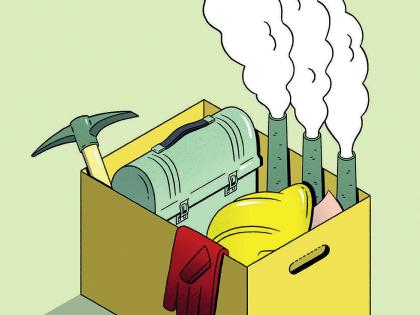 Expect massive job losses in industries associated with fossil fuels. The time to get ready is now.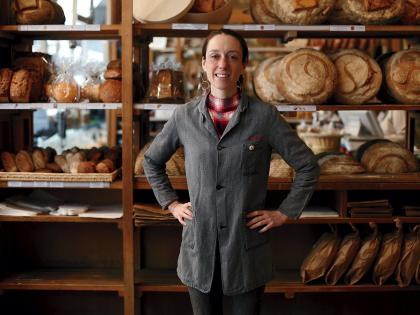 A third-generation French baker on legacy loaves and the "magic" of baking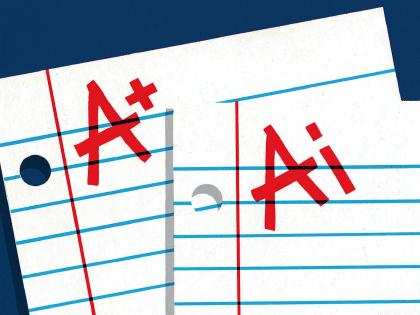 Generative AI can enhance teaching and learning but augurs a shift to oral forms of student assessment.