Site Seeing
What's up, what's down, and what's under construction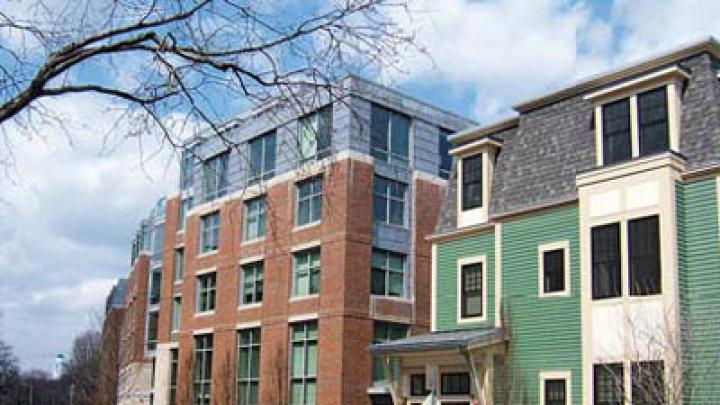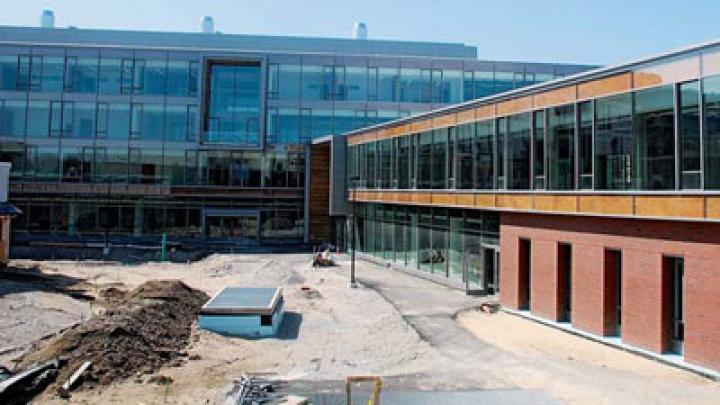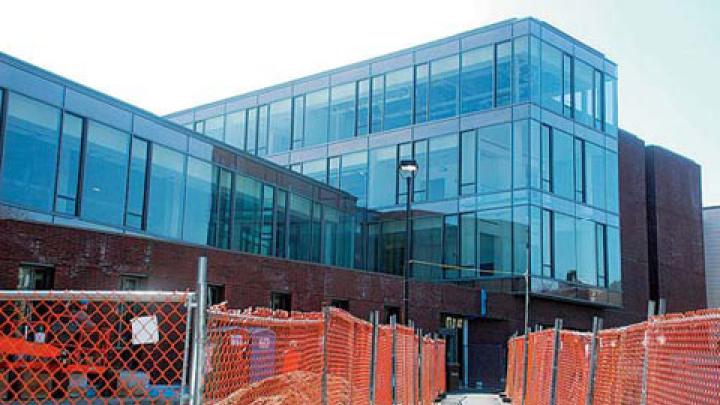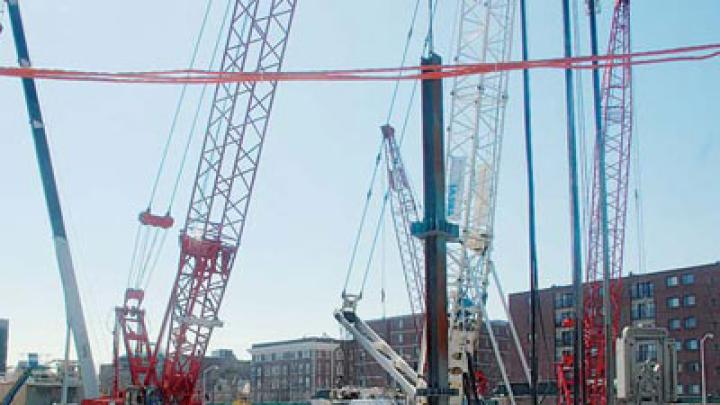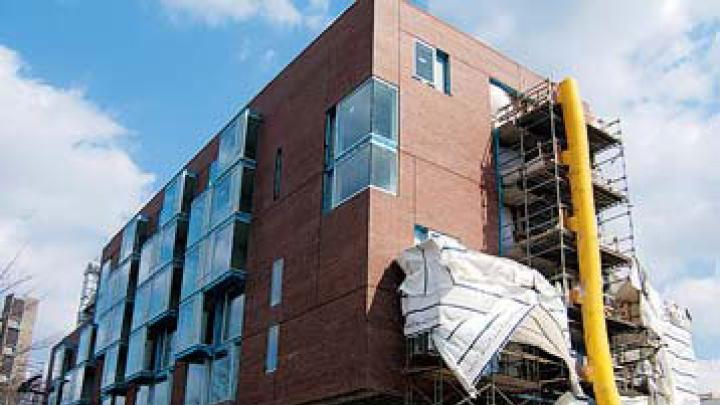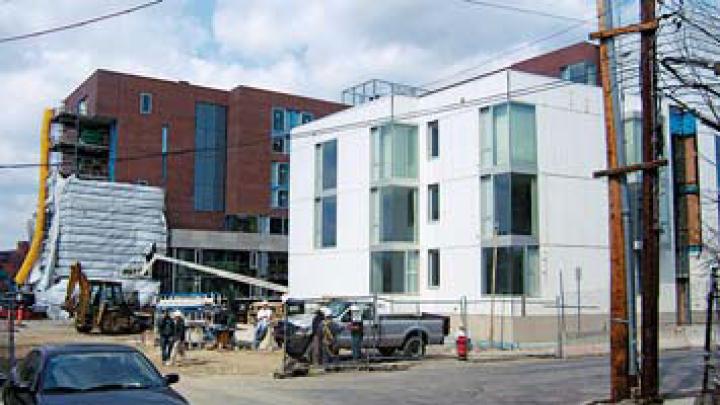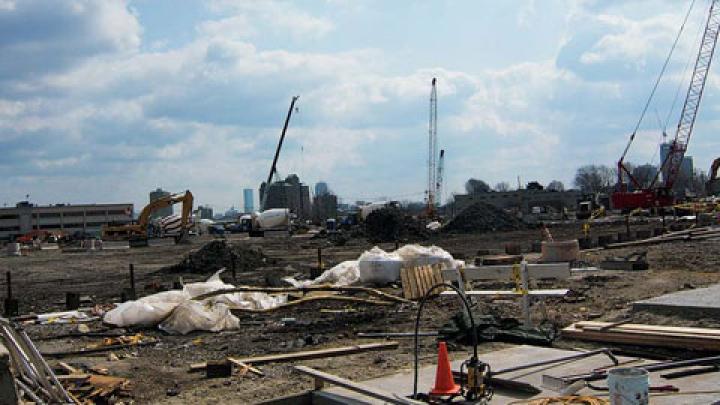 Space. The final frontiers—the last major developable parcels owned by Harvard in Cambridge—will soon have new buildings on them with all manner of space for faculty and staff members and students. Soon Harvard will look to a future in Allston. Site work has already begun across the river for the largest building Harvard has ever put up. What follows is a guide to the construction underway on frontiers old and new.
In Cambridge, if you ask to see the Northwest Building, you may be directed to one of two projects. If you query a legal eagle outside Langdell Hall, he will tell you about a vast new edifice rising at the intersection of Massachusetts Avenue and Everett Street, at the northwesterly corner of the Law School campus. But if you ask a biophysicist waiting eagerly for the completion of her wet lab space, she will reply that the Northwest Building lies on Hammond Street at the intersection of Oxford Street, in the block just north of the Harvard Museum of Natural History.
Both your well-meaning guides would be right. To distinguish between the two, explains a helpful philologist on his way to Widener Library, you must be specific: the Northwest Corner Building is at the Law School; the other is called the Northwest Science Building. (Perhaps generous donors will lend them more distinctive names in time.) Which has a fairer claim to the current name? The science building was begun first, and is by far the larger. But technically, the Law School's entry is farther northwest. In an argument, the legal eagle could best you on a technicality like that. Best not to argue with a lawyer.
The Northwest Science Building, with about 210,000 square feet of above-ground space (and another 260,000 square feet below, plus additional room for a deep parking garage) contains academic space for 30 faculty scientists and their laboratories, technicians, students, post-doctoral fellows, and administrative staffs. Not including faculty and students, there will be about 320 other people working there.
The space was designed by an experienced hand, Craig Hartman of Skidmore, Owings and Merrill-San Francisco, who consulted on the plans with neighbors on Hammond Street and to the north to ensure that the transition from campus to residential streetscapes would be a pleasing one for all concerned. In fact, the original design included low structures that ran parallel to Hammond Street, forming an enclosed courtyard.
The neighbors understood, but said, "Open the space to us, so we don't feel walled out." Hartman turned and reconfigured the building. Lighted walkways now connect the neighborhood to what will become a green open space designed by Michael Van Valkenburgh Associates, the noted landscape architecture firm that guided the replanting of Harvard Yard more than a decade ago. Soon neighbors and occupants alike will traverse open spaces that once were bounded by a high metal fence topped with barbed-wire, a legacy of the Cold War era when Harvard's cyclotron represented cutting-edge atomic physics.
---
In addition to laboratories, some configured especially for teaching, the Northwest Science Building will have classrooms and seminar rooms and collection space. No single department will move there. The interior space is designed to encourage the formation of interdisciplinary clusters of related research groups. Neuroscientists like Joshua Sanes and Jeff Lichtman are expected to move in; but there will also be astro- and particle- and biophysicists—the place will fairly fizz with them. Engineers and applied physicists will work with molecular and cellular biologists on problems in areas such as tissue engineering, biological imaging (see page 40), and biomechanical devices. Below grade, the place will hum with activity of a different sort. An electrical substation will be located there, and a chilled-water plant will provide cooling capability to surrounding buildings.
In early April, the temporary yet imposingly tall fences that had been erected three years ago to mitigate the effects of construction on the neighborhood began to come down. Trees appeared. Inside, workmen put the final interior touches in place, installing lights, applying paint, and laying floors. Windows were being washed. Signs of growth and renewal were everywhere.
But what of the other northwest building? There, north of the law school's Pound Hall, cranes dominate the landscape, placing massive load-bearing elements into position prior to construction above grade. Last year's demolition of the Everett Street parking garage was accomplished with elegant precision. Jets of water had arced across the site, directed at the dust that would otherwise have choked the scene. From a huge, crawling machine emerged a boom tipped with an enormous metal pick. One couldn't help but be reminded of a bad day at the dentist as it pecked discerningly at the dripping tangle of exposed rebar and concrete.
Now the site is level and clear, the pain in the jaw has passed, and one may erect in the mind's eye a building that will be as venerable as it is fresh from the day it opens. That is a specialty of the architect Robert A. M. Stern, who also designed the Business School's Spangler Student Center. This one, at 250,000 square feet in size, will have classrooms as well as space for student activity and recreation, and a center for clinical legal programs, the fertile educational ground where theory and practice meet.
Meanwhile, down by the Charles River, 300 units of new housing (with 500 beds), primarily for graduate students, are nearing completion. The largest of the many buildings that make up the project, clad in red brick and glass, was designed by Kyu Sung Woo Architects, and overlooks Memorial Drive and the river. Here again, Michael Van Valkenburgh Associates are providing landscape design. An adjacent park, once leased to a garden center, came about as the result of negotiations with neighbors, who valued the open space at that location. Three smaller, wood-frame buildings were designed by Elkus/Manfredi Architects, LTD. They are also the designers of six wood-frame buildings on Grant Street, and one on Cowperthwaite, built to de-emphasize the scale of an adjacent brick-and-glass apartment house that went up on the site of a surface parking lot. Now the parking is underground. Increasingly there is nowhere left to go but down when building in Cambridge.
That is true of Allston, too, where a new science complex of four buildings is about to rise above an underground parking garage with perhaps 600 or more spaces. The building, designed by Behnisch Architects, and a million square feet in all, will be green—not in hue, but in terms of energy consumption and waste (see "An Allston Metamorphosis?" November-December 2006, page 66). Planners have considered all kinds of modern engineering to make it as energy efficent as possible: a black, solar chimney to suck warm air from the building on sunny days in summer, and an all-season geothermal heating and cooling system.
Harvard engineers have found that the geology of the area is not so well understood as they once thought. On one site across the Charles, a geothermal well more than 600 feet deep, designed for fresh water, served up brine. Not a happy outcome from the standpoint of corrosion, but valuable information that Allston planners will no doubt put to use many times in the decades ahead as they build a new campus—perhaps 10 million square feet, and counting.
You might also like
Stepping down after 30 years of University service
Harvard researchers seek to empower individuals to steer their own careers.
How the Bezos Earth Fund hopes to seed economic transformation
Most popular
Andrew Knoll on the planet's past—and fraught future
Framing the news with our best articles on diet and health
The research provides insight into the way materials react to repeated strain.
More to explore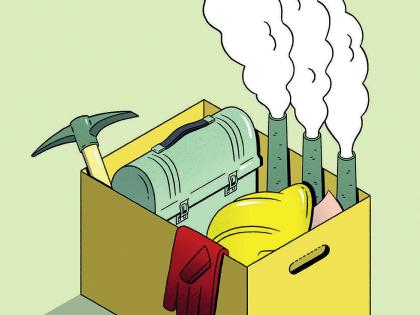 Expect massive job losses in industries associated with fossil fuels. The time to get ready is now.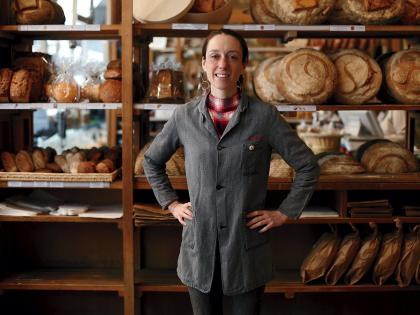 A third-generation French baker on legacy loaves and the "magic" of baking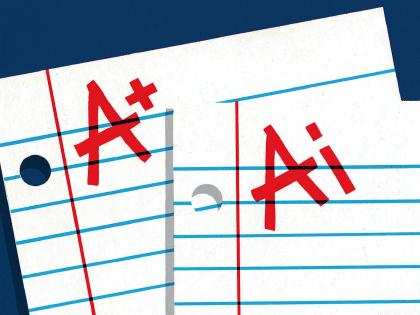 Generative AI can enhance teaching and learning but augurs a shift to oral forms of student assessment.