Blindspot: A Novel
A send-up of eighteenth-century literary forms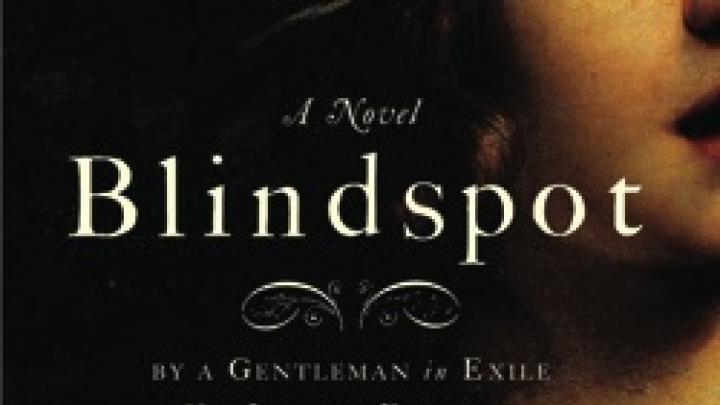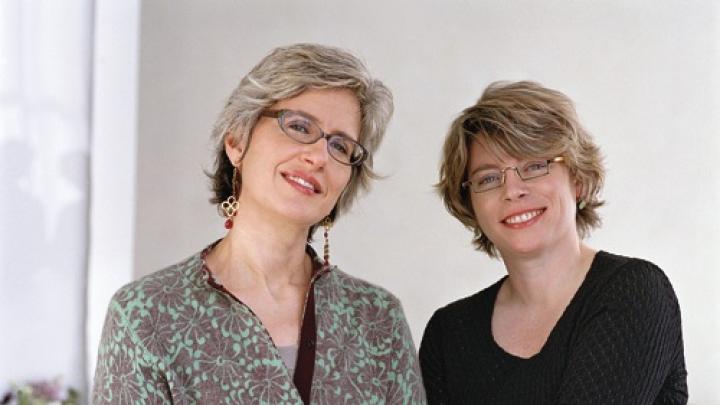 Jill Lepore and Jane Kamensky, friends since graduate school, didn't plan to write a book. Their project, set in 1760s Boston, was supposed to be a sketch, a playful spoof of two genres: the picaresque, with its rogue hero exposing the hypocrisy around him, and the sentimental epistolary narrative—in this instance, a series of letters from a young "fallen" woman to a friend. Lepore would write a chapter as Stewart Jameson, a portrait painter in exile; then Kamensky would pick up the story in a letter from Miss Fanny Easton. They planned to present the finished product as a gift to their mentor, John Demos, the historian under whom both studied at Yale.
 "We were both trained in history as a creative discipline…trained to think of imagination and rigor as being sympathetic rather than antithetical," says Kamensky, chair of the history department at Brandeis. A fellow at the Radcliffe Institute during the 2006-2007 academic year, Kamensky wrote her installments furtively to keep them from Demos, also a fellow, who had an office nearby. "I was living a double life…sometimes secretly working on one of Fanny's letters when John walked in to talk about my work on Gilbert Stuart," she recalls. "Blindspot felt like a covert piece of business that wasn't really germane" to her fellowship's focus on life writing.
But that feeling, she found, turned out to be wrong: "I was reading all this stuff about biography and theory of biography and different ways of writing lives, but none of that was in any way as transformative a project as just writing a life from the inside out." Blindspot, a first work of fiction for both women, eventually grew to more than 400 pages and became, Kamensky says, "the deepest piece of work I have done in re-imagining life writing." (Spiegel & Grau will publish the book in December.)
Still, the coauthors distinguish between creativity in writing a novel and the creative aspects of their nonfiction books. "Writing early American history always requires a fair amount of hunch-playing and intuition," explains Kamensky, author of The Exchange Artist: A Tale of High-Flying Speculation and America's First Banking Collapse. "While modernists have the problem of throwing stuff away, for biographers and even social historians of the seventeenth and eighteenth centuries, only rarely is the historical record comprehensive and complete enough to write a life history."
Lepore agrees. "We can know what the American Revolution was like for poor widows in Boston as a group, because we know how many of them went on the poor rolls or how many of them sold their breast milk for cash in the Boston Gazette, but you can't really get a life story," says the Kemper professor of American history, who is also chair of the history and literature program and author of New York Burning: Liberty, Slavery, and Conspiracy in Eighteenth-Century Manhattan (see "Witness to Violence," September-October 2005, page 42). "In my own work, [the point] where I find the limits of social history are awfully frustrating is in the anonymity of the people that you are writing about." Eighteenth-century fiction, of which Lepore is "a very big fan," brings a "degree of drama and human depth that…social history just can't do."
"In part," says Kamensky, "what the novel does for us is segregate this play of imagination, so that rather than creeping close to the line between history and fiction in our work as Ph.D.-carrying historians, we jumped the fence and tried something else."
The pair worked mostly by e-mail, "pinging back and forth like a tennis game" the two interwoven first-person narratives: a chapter, then a letter, and another chapter. The first hundred pages flew by. There was no preplanned plot. Lepore likens it to the game families play on long car trips, where each person gets to add a sentence to a story going around and around, except that theirs was set within a contained imagined world: Boston in the 1760s, a period they both know well.
When they realized that the sketch would become a book, they sat down to do some storyboarding and began revising what they had already written. As they worked, Lepore read colonial artist John Singleton Copley's letters. Her portrayal of the fictional painter Jameson, which may leave male readers squirming, also drew on her familiarity with Laurence Sterne's Tristram Shandy and the works of Henry Fielding, just as Kamensky drew on sources such as Samuel Richardson's epistolary novels Pamela and Clarissa. Always, in trying to imagine what people's lives were really like, they strove to be faithful to the past, Kamensky says, but "in a way completely different from the work of history, one that was wonderfully liberating."
To imagine their characters standing or sitting in space, they visited an eighteenth-century house in downtown Boston that became the setting for the home where their two characters lived. Lepore had made many such field trips for history research, but found this particular experience unique. Writing the novel "was worth doing fully" because "these characters were in some way more real to us than other people we have written about—about whom we just couldn't know enough to have that realness. I think," she adds, "that will make me work harder" as a historian—and as a teacher.
Blindspot is full of learning and literary allusions, as well as historical documents that Lepore says she and Kamensky introduced into the text. But writing it, she emphasizes, was a "privileging of the emotional, the delightful, the playful, and the imaginative: writing about things that we really care about by giving vent to different faculties than we usually draw on."
You might also like
Genetic analysis reveals a culture enriched from both sides of the Danube.
Harvard researchers illuminate a longstanding epidemiological connection. 
Harvard's Faculty of Arts and Sciences broaches two tough topics.
Most popular
After a multiyear renovation, Harvard Art Museums make ready for a November reopening.
Fall travel to New England's seacoast offers art, history, biking, and great restaurants
Harvard's Art Museums reopen, poised to fulfill their pedagogical purpose.
More to explore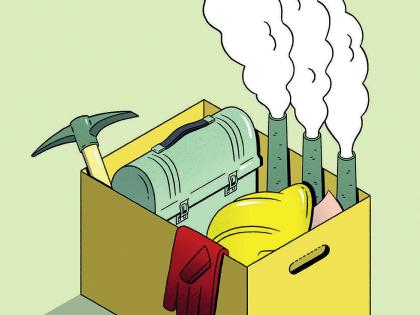 Expect massive job losses in industries associated with fossil fuels. The time to get ready is now.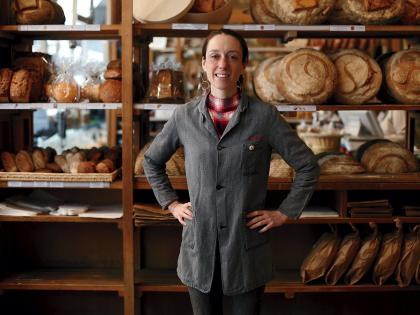 A third-generation French baker on legacy loaves and the "magic" of baking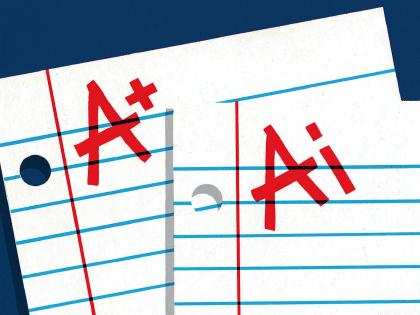 Generative AI can enhance teaching and learning but augurs a shift to oral forms of student assessment.