Ice Water and Rockets
Soccer's Lizzy Nichols has both sang-froid and a killer shot.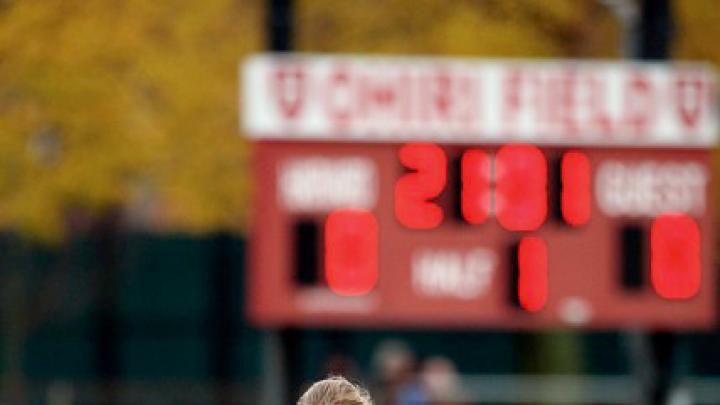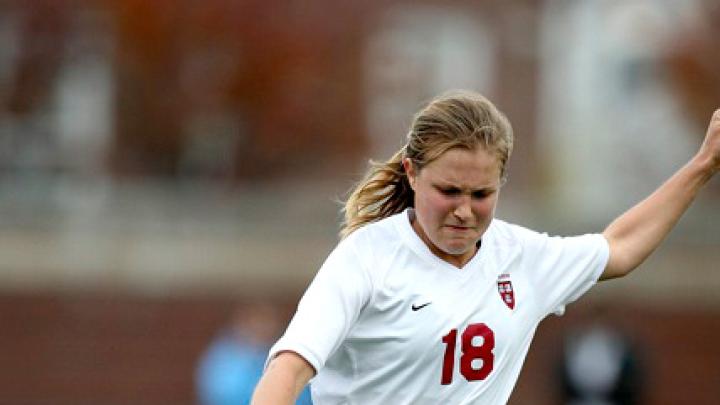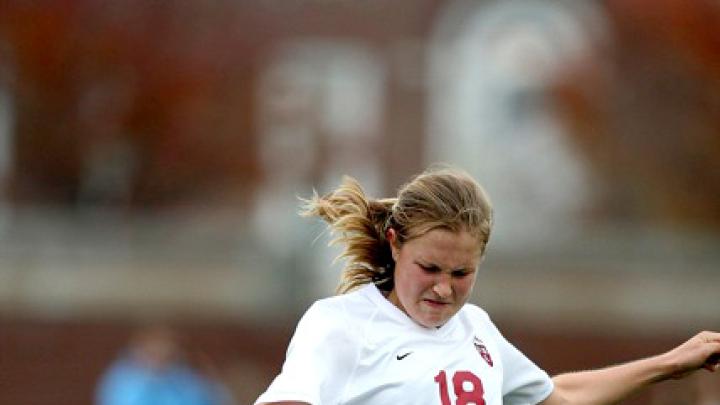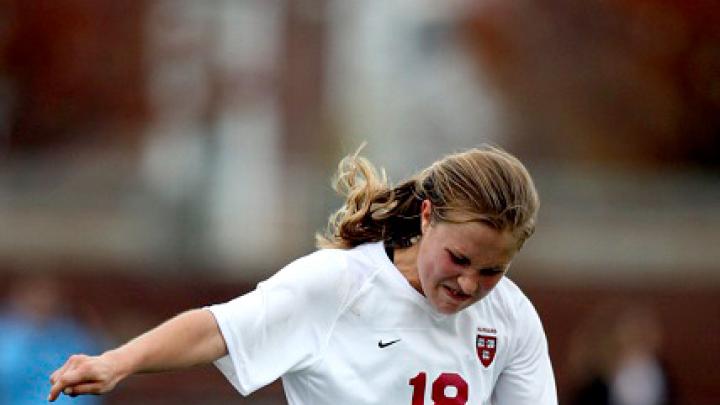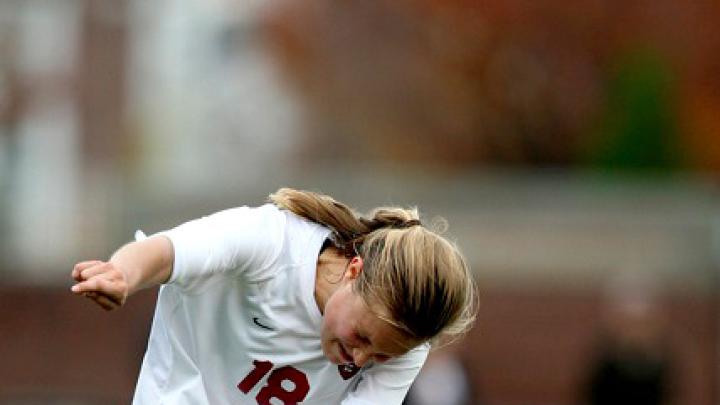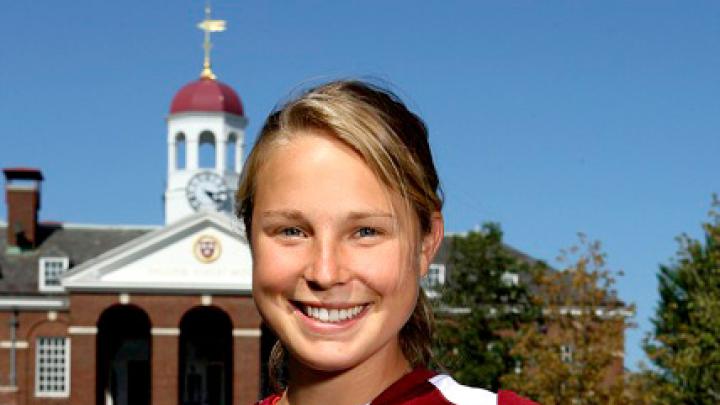 Last fall, the Ivy League women's soccer championship was decided in the final seconds of the season's last game. Harvard, Princeton, and Columbia entered the closing weekend with identical 4-1-1 records. The Crimson needed to beat Columbia at Ohiri Field to at least share the title, but regulation play ended in a 1-1 tie, and neither team could score as two overtime periods unfolded, although Harvard was dominating offensively, outshooting Columbia, 9-2. Then, with a mere nine seconds left in the second overtime, Melanie Baskind '12 beat a few Columbia players and dribbled into the penalty box. She touched the ball forward past a defender—then, getting ready to shoot, was taken down for a foul. That meant a penalty kick, the only one Harvard had been awarded all season.
"I immediately ran to the ball and put it on the 12-yard mark," says Lizzy Nichols '10, who does not believe in dithering at such moments. (Penalty kicks originate at the 12-yard mark, inside the penalty box, which stretches 18 yards from the goal line into the pitch.) The inevitable howls of protest from the Columbia fans subsided after a minute or two. The official cleared everyone from the penalty box and blew his whistle. Then Nichols charged the ball and drilled it into the upper left corner of the net, sealing Harvard's 2-1 victory and its first Ivy title since 1999.
The Crimson shared the championship with Princeton, who beat Penn that day to go 5-1-1, but as Harvard had already vanquished the Tigers, 2-1, they secured the league's automatic NCAA tournament bid. (There, Harvard lost to Northeastern, 3-2, in a shootout.)
In general, soccer players do not have solitary, unobstructed chances to kick the ball. That is what an opponent's infractions afford them: penalty kicks, corner kicks, or free kicks. Play stops and the referee clears everyone else away from the ball. The first question is, who will take the kick. "You don't want to be looking at each other saying, 'Do you want to take it?'" Nichols explains. "Sometimes the coach will decide, but the main thing is to have someone who is feeling confident in her shot. Confidence is so important. It's better for a team if somebody steps up and says, 'I've got this.'"
Of course, another factor is having a strong shot. On a free kick, Nichols's powerful right leg can rocket one into the goal from 30 yards out. "She's the best free kicker I've ever coached," says head women's soccer coach Ray Leone. "Her range makes Lizzy a threat from anywhere."
Certain fouls outside the penalty box result in free kicks. (Corner kicks happen when opponents kick the ball past their own endline.) Free kicks can be shots on goal, but "you may want to serve the ball" to a teammate nearer in who takes the shot, Nichols explains. Typically, the opponents form a "wall" of players, no less than 10 yards from the ball, to protect their goal. The free kicker, says Nichols, might choose to "drive it straight, go low, or high, or bend the ball either way, toward the near or far post."
On a penalty kick, Nichols's ritual involves turning the ball so the manufacturer's logo faces her, providing a target to fix on. "I try to make things simple," she explains. "The only thing to focus on is the contact I make with the ball. You know how it feels to strike the ball, and you know where you want it to go. If you hit the ball right, it should go there—you've done it so many times in practice. Choose your spot, and don't change your mind in the middle of it, no matter where the goalkeeper stands. It's a completely mental game. Sometimes, just as the whistle blows, they jump a certain way to try to get you to go in one direction. That's why I never look at the keeper. Some people look at the keeper or at the spot they want it to go—or at the opposite side, to get them guessing. But if you hit it cleanly and hard, and wide enough toward one side of the goal, even if the keeper guesses right, they're not going to be able to save it."
Nichols's success stems from technical proficiency, built on lots of practice on such kicks, says assistant coach Katie Shields '06. "And Lizzy has ice water in her veins," Shields adds. "She also has the ability to make the ball 'knuckle'—it dips and curves a bit in the air, exactly like a knuckleball pitch in baseball." (Leone notes, "Only a few can do that—it's kind of a Brazilian thing.")
As a former varsity goalkeeper, Shields knows the cat-and-mouse game between kicker and goalie. The goalie will "look for little cues the shooter may give you," she says. "A glance to one side, or body language in the first couple of steps to the ball. Lizzy doesn't give any cues. The best shooters are the ones who just step up and bury the ball."
The daughter of a printmaker father and architect mother, Nichols grew up in Princeton, New Jersey. (There's a picture of her at age two with a soccer ball.) She developed her skills in club soccer and at The Lawrenceville School. A history and literature concentrator, she'll co-captain the team this fall with Gina Wideroff '11; a talented group of freshmen should bolster the Crimson's hopes of defending their Ivy League title.
When not taking free kicks, Nichols plays center back, a "quarterbacking position" where she is vocal in coordinating Harvard's defense. "The attack starts at the back," she says, "and defense starts with the forwards." As a defender, of course, Nichols doesn't accumulate flashy offensive statistics: she scored only two goals last year.  But one stat counts more than all the rest. On penalty kicks: one attempt, one goal. 
You might also like
Genetic analysis reveals a culture enriched from both sides of the Danube.
Harvard researchers illuminate a longstanding epidemiological connection. 
Harvard's Faculty of Arts and Sciences broaches two tough topics.
Most popular
Professors' humble beginnings, concentration choices, and a mini history of Harvard and Radcliffe presidents
Brief life of a feisty mountaineer: 1859-1925
Realizing the full potential of black employees
More to explore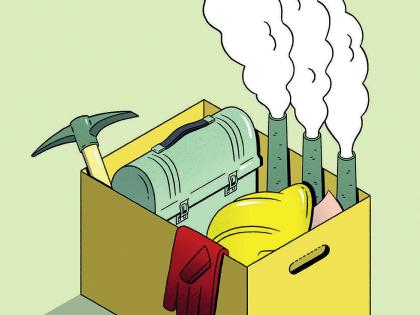 Expect massive job losses in industries associated with fossil fuels. The time to get ready is now.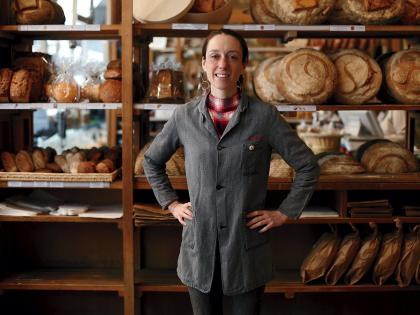 A third-generation French baker on legacy loaves and the "magic" of baking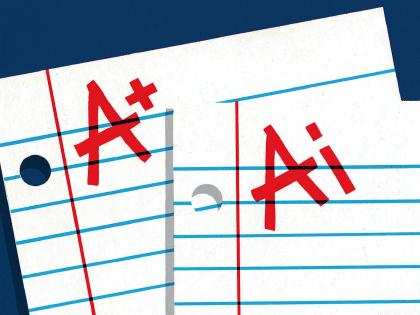 Generative AI can enhance teaching and learning but augurs a shift to oral forms of student assessment.