American Cheese Cultures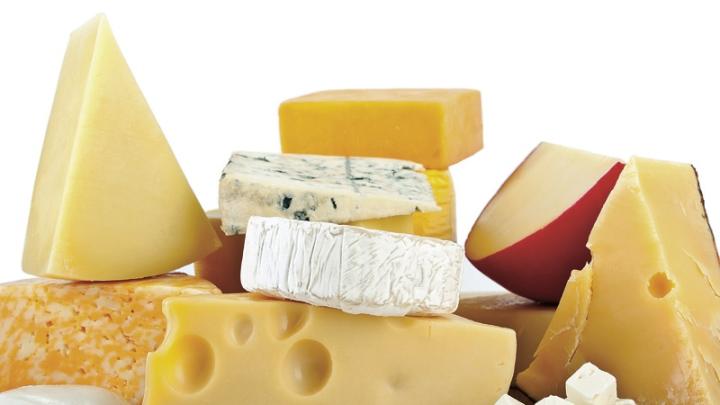 Chances are, the last time you bought cheese, you didn't ponder the ethical implications of your purchase. But American artisanal cheesemakers, many of whom went into the business for their own ethical reasons, are prompting consumers to consider such concerns. Cowgirl Creamery, in Point Reyes Station, California, offers one typical message on its website: "In buying farmstead cheese rather than industrially produced cheese, you will support the fine art of farmstead cheesemaking,…help to ensure jobs in rural areas, and contribute to protecting farmlands from development."
This is one of the observations Heather Paxson, a fellow at the Radcliffe Institute for Advanced Study, intends to present in the book she is writing this year (tentatively titled "Cheese Cultures"). Paxson—an associate professor of anthropology at MIT and the author of a 2004 book on Greek women's changing attitudes toward family planning—specializes in the anthropology of the everyday: how individuals connect themselves to a web of social norms through their actions, and how those actions, en masse, shape the norms. Her attention turned from Greece to cheese when she began noticing moralistic language on cheese labels. She spent five years researching the book, visiting 44 cheesemakers—mostly in Vermont, Wisconsin, and northern California. (The book's first chapter will be an ethnographic description of daily life at Vermont Shepherd Farm, where she spent two weeks living and working alongside proprietor David Major '83.)
American artisanal cheesemakers—defined by Paxson as those who use sensory evaluation in their cheesemaking, such as running a finger through freshly set curd to decide if it's ready to cut—number just under 400. A handful of creameries have been making cheese for a century or more, passing down the knowledge through generations, but Paxson says artisanal cheesemaking in the United States began picking up speed in the 1980s, "as an offshoot of the back-to-the-land movement." These new cheesemakers looked to time-tested methods, visiting Europe or corresponding with farmers there to determine which types of cheese and which grazing animals did well in climates analogous to the locations of their own creameries.
American cheesemakers could not imitate European methods without considering the French concept of terroir: the notion that a product such as wine or cheese is more than its ingredient list—that it contains some essence of the land, the place, and the methods that produced it. In observing how her research subjects spoke about terroir, Paxson determined that they are crafting their own uniquely American definition of the term.
For Europeans, continuity through history is a crucial ingredient of terroir. To make this point, Paxson quotes the website of the French cheese Comté, which notes that records of the farmers' cooperative that still produces the cheese date back to the thirteenth century. But in the relatively young United States—and in its even younger artisanal cheesemaking industry—terroir must rely on something else. As they start up their operations, American cheesemakers are inventing recipes, introducing grazing animals, and in some cases converting land previously used for intensive farming. And so in the United States, terroir becomes a matter of process. The result fits well with certain elements (some would say stereotypes) of the American character: the Puritan work ethic, the need for constant activity. "In its American incarnation, rooted in the Lockean virtue of improving society through improving the land," says Paxson, "terroir isn't something to discover; it's something to do."
Another feature of the European system is equally unpalatable to Americans: regulation and standardization. The European Union's Protected Designation of Origin system, and individual countries' older analogous systems (such as France's Appellation d'origine contrôlée), dictate what breed of animal a farmer must use, and what the animal can and cannot eat (with exact percentages), to sell cheese labeled Camembert de Normandie or Gruyère. (The feeding regulations for Parmigiano Reggiano dairy cows, to take one example from Italy, run nine pages.) "It's difficult to imagine American entrepreneurs embracing this degree of bureaucracy," says Paxson. Where European cheeses are standardized by region, encouraging uniformity, American artisanal cheesemakers' stock in trade is individuality—another way in which the artisanal cheese world resembles a microcosm of the country itself. For instance, David Major's description of Vermont Shepherd assures connoisseurs that every wheel of the cave-aged cheese, made from raw sheep's milk, "is distinctive. The flavor is sweet, rich, and earthy, with hints of clover, wild mint, and thyme."
Such an aesthetically focused description might sound like something written in France (where, Paxson notes, palate development is part of the national school curriculum). But on the Vermont Shepherd website, it appears within a rhapsody on how the cheese is made and who makes it. Paxson believes Americans are coming around to a sensory appreciation of food and drink, albeit via concerns of technique and ethics. In other words, in a way that is stubbornly American.
You might also like
A Harvard series explores South Korean cinema in the years following the Korean War. 
A deflating ending fashions a three-way title tie.
A 70,000 square-foot theater and teaching center, plus housing for Harvard affiliates
Most popular
Claudia Bedrick '85 of Enchanted Lion Books offers an international array of stories to young children.
Early American artifacts help animate history.
Harvard's oldest living graduates
More to explore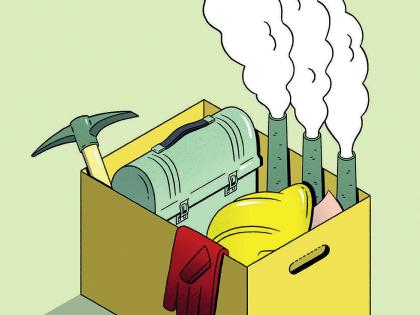 Expect massive job losses in industries associated with fossil fuels. The time to get ready is now.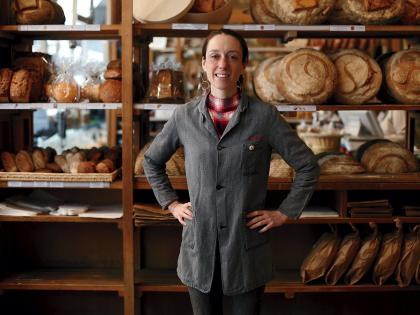 A third-generation French baker on legacy loaves and the "magic" of baking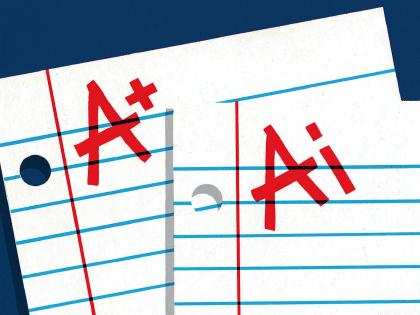 Generative AI can enhance teaching and learning but augurs a shift to oral forms of student assessment.