A Lifetime of Sharing
Fiftieth-reunion reflections on classmates' enduring ties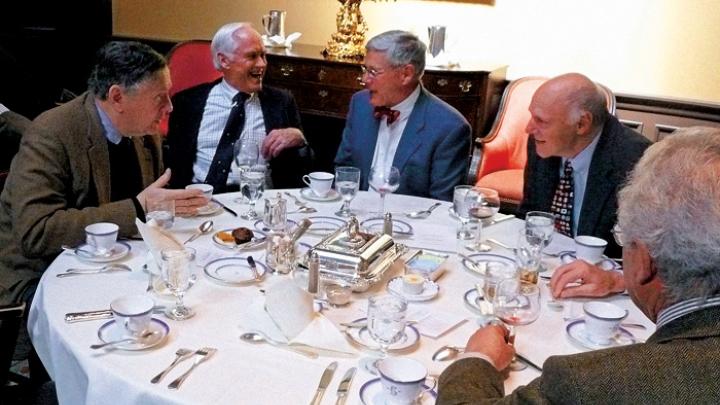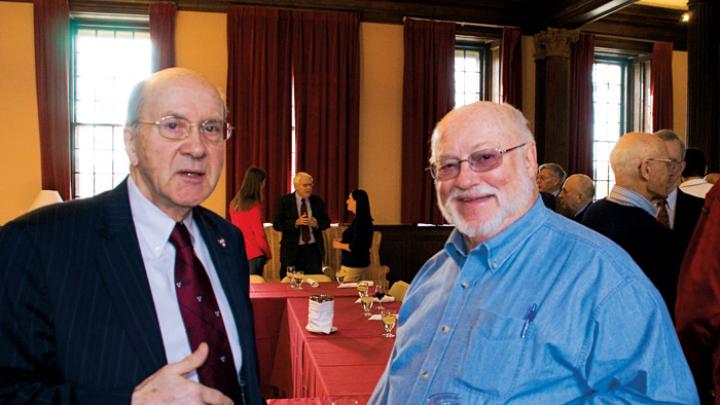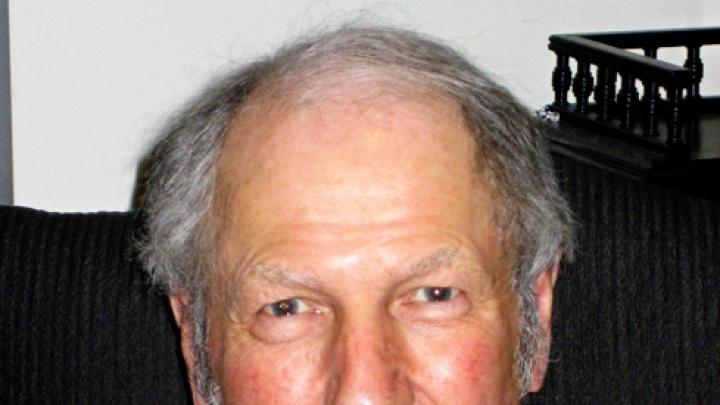 In the late 1970s, I attended my first Class of 1960 luncheon, in those days held at the downtown Harvard Club of Boston. It quickly became clear that these gatherings were not just reunion-planning meetings composed of class officers, nor primarily opportunities for business networking. Rather, under the guidance of our late class secretary, Dave Donaldson, they had evolved into a forum for men willing to share the joys and travails of their lives with a group of accepting and supportive classmates. 
As Jerry Rogoff, who was there at the inception in 1970, reports: It was a "Roots thing…connections…sharing life's experiences…camaraderie--very special." I have since participated in more than 40 gatherings that follow a comfortable routine: after an opportunity to partake of some wine as we greet old and new friends, we sit down to enjoy our meal. Then, each attendee is given a minute or two to express whatever is currently important to him; often provoking lively discussion as a way of sharing individual life situations. 
These days there are five or six meetings a year, with an average of 29 classmates at each. Many hail from New England and New York, but others travel from Texas, Minnesota, Pennsylvania, and West Virginia to attend. As we have aged, topics have often followed the life cycle's inevitable stages: the illness or loss of parents, a spouse, or child; job loss or bankruptcy; and the joys of children and grandchildren. During a recent gathering, one group was comparing notes on prostate cancer; another was composed of men who had lost their wives; still others spoke of Harvard women's hockey; and a fourth group was talking about Afghanistan. We also share our vital interests in the larger political world: discussions during the 1991 recession and immediately following 9/11 were especially affecting. Some of us are experts in our fields, but what's striking is the way we all listen to one another without a sense of hierarchy or self-importance.
---
Since 1992, we have held about 90 luncheons, with a total of 125 attendees, under the tireless leadership of Henry Marcy, who took over organizational tasks after Dave Donaldson revealed that he was terminally ill. We also now hold summer luncheons, to which partners and, since 2005, our Radcliffe classmates have been invited. 
The venues around Greater Boston vary, but have recently included the Harvard Houses. Especially rewarding was a recent luncheon at Winthrop House, where we met with the House master, students, and three House tutors. There, we experienced a Harvard greatly evolved from the institution we knew almost 55 years ago. The now graying and almost uniformly Caucasian men met with male and female students of varied races and national origins, and sensed the expanded energy, breadth, and experience of the current student body. In turn, we gave these younger people an image of a Harvard gathering of still alert and vital elder statesmen--not ossified alumni from a distant, unconnected past.
I have asked many classmates for their views on these gatherings. Deeply moving were the admissions of how many of us had felt isolated as undergraduates and have come to know classmates as individuals who are now perhaps more humble and emotionally accessible than when we were students. One responder described the luncheons as akin to a Friends' meeting: with the space to speak without the fear of judgment, and without pressure to impress. Others expressed thanks for a time "full of good humor"; the ability to "see the ups and downs of our lives and care for each other"; the chance to find "friends I didn't know very well in our campus days" and to "enjoy the round-table recounting of personal joys and sorrows."
Many of us have felt the comfort of this group support when life has taken a difficult turn. When my own wife of 38 years, Judy, was terminally ill in 2004, the empathy, friendship, and advice afforded me at these luncheons were immeasurably valuable. Having known us as a couple for more than 30 years, these friends provided a concern that I knew came from common life experiences. Predictably, it was through a mutual friend at a luncheon that I was introduced to Elizabeth (Bassell) Goodman, M.Ed. '66, whom I subsequently married in 2007.
Because of these four decades of private and personal sharing that we have done as Harvard men supporting Harvard men, our Radcliffe classmates have not been integrated into the meetings. Nevertheless, we are now equal planners and participants for our combined fiftieth Harvard reunion. And it is a result of the Radcliffe reunioners' previous experience of intimate, personal discussion groups that our combined gathering this year will offer topics such as "Exploring Unlived Potential and Neglected Aspects of Ourselves"; "Avenues for Creativity and Social Usefulness"; "The Place of the Arts in Our Lives"; "Suffering Losses"; "The Aging Body"; and, ultimately, "Facing Mortality."
One classmate, a physician who attends the luncheons, has posited that there is medical evidence that health and longevity correlate with interpersonal connectedness. As we celebrate our fiftieth reunion, it is clear that these luncheons provide just such a sense of shared experiences, of individual lives lived together. For we have literally grown up together, are aging in synch, and our perspectives--shared as a group--have a unique continuity. We are friends joined at random as Harvard freshmen who went on to share not only a formative collegiate experience, but also our dreams, joys, accomplishments--and pains--throughout active adult lives, and who will continue to know and confide in each other as the men we are still becoming.
Ron Goodman '60, professor emeritus at Quincy College, is now pursuing artistic interests, especially photography.
You might also like
A Harvard series explores South Korean cinema in the years following the Korean War. 
A deflating ending fashions a three-way title tie.
A 70,000 square-foot theater and teaching center, plus housing for Harvard affiliates
Most popular
Claudia Bedrick '85 of Enchanted Lion Books offers an international array of stories to young children.
Early American artifacts help animate history.
Harvard's oldest living graduates
More to explore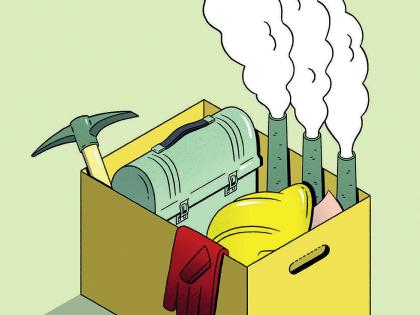 Expect massive job losses in industries associated with fossil fuels. The time to get ready is now.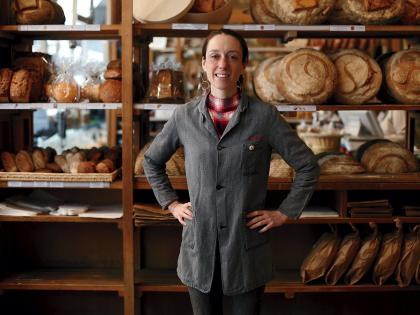 A third-generation French baker on legacy loaves and the "magic" of baking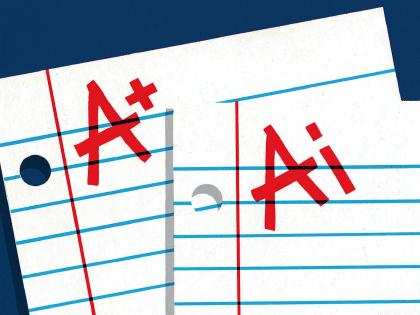 Generative AI can enhance teaching and learning but augurs a shift to oral forms of student assessment.