Radcliffe Institute Announces Its 2010-2011 Fellows
The Radcliffe Institute for Advanced Study has selected 48 men and women to be fellows during the coming academic year.
The Radcliffe Institute for Advanced Study has announced its fellows for 2010-2011. The 48 men and women include creative artists, humanists, and scientists; all of them will work on specific projects (listed in italics below), during their time at Radcliffe. "We welcome these distinguished fellows to the Radcliffe Institute and we enthusiastically await the important discoveries, artistic creations, and collaborations–within Radcliffe and in the wider Harvard and local communities–that will emerge during their time here," said Barbara J. Grosz, dean of the Radcliffe Institute and Higgins professor of natural sciences at the School of Engineering and Applied Sciences.
Among the fellows are:
Joanna Aizenberg,  Wallach professor at Radcliffe and Berylson professor of materials science at the School of Engineering and Applied Sciences (featured in a Harvard Magazine article on bioengineering); 

Nancy E. Hill, Murray professor at Radcliffe and professor of education at the Graduate School of Education; 

Daniel Gilbert, professor of psychology (featured in an article on positive psychology); 

Henrietta Harrison, professor of history; 

Walter Johnson, Winthrop professor of history and professor of African and African American studies; 

Barbara Kahn, Minot professor of medicine at the Medical School; 

Karen Kramer, associate professor of human evolutionary biology; 

Carrie Lambert-Beatty, assistant professor of history of art and architecture and of visual and environmental studies; 

Jennifer Lerner, professor of public policy at the Kennedy School of Government (featured in this article on emotion and decision-making); 

Joan Ruderman, Nelson professor of cell biology at the Medical School; and 

Diana Sorensen, Rothenberg professor of Romance languages and literatures and of comparative literature, and dean of arts and humanities (featured in this article on curricular reform).  
The Radcliffe Institute celebrated its 10th anniversary in October 2009. Fellows are appointed in four general areas—creative arts, humanities, social sciences, and sciences—and this year's science fellows include a biomimetics cluster.
A complete list of the fellows is available on Radcliffe's website, and below.
Joanna Aizenberg
Harvard University
Bioengineering
Biomimetics and Quantitative Biology: Conceptual Interpretation and Mathematical Modeling of the Adaptive Design Strategies in Biological Materials, Structures, and Mechanisms
Angela Ards
Southern Methodist University
Cultural Studies Theory and Practice
Affirmative Acts: The Ethics of Self-Fashioning in Contemporary African American Women's Autobiography
Donald Berman
Tufts University
Musical Performance
Dead or Alive: Resurrecting Forgotten Treasures from the Harvard Music Libraries and Performing Them
Daphne Brooks
Princeton University
American Studies
Subterranean Blues: Black Feminist Musical Subcultures—from Minstrelsy to the Post–Hip Hop Era
Caroline Bruzelius
Duke University
Architectural History
The Dead Come to Town: Preaching, Burying, and Building in the Medieval City
Margot Canaday
Princeton University
North American History
Perverse Ambitions, Deviant Careers: A Queer History of the American Workplace, 1900–2000
Yu-Hui Chang
Brandeis University
Music Composition
Composition of a Chamber Opera and Other Chamber Works
Bevil Conway
Wellesley College
Neuroscience
Color: Neural Mechanisms and Art Practice
Taylor Davis
Massachusetts College of Art and Design
Visual Arts
Boardroom: The Company of Objects
Paul Desenne
FESNOJIV (El Sistema) (Venezuela)
Music Composition
A Coffee Opera
Julie Dorsey
Yale University
Computer Science
Sketch-Based Exploration of the Relationship Between Built Form and Landscape
Abigail English
Center for Adolescent Health & the Law
Law
Sexual Exploitation and Trafficking of Adolescents: Health, Law, and Human Rights
Irving R. Epstein
Brandeis University
Chemistry and Chemical Engineering
Cross-Diffusion and Pattern Formation in Chemical, Biological, Ecological, and Social Systems
Kristen Ghodsee
Bowdoin College
Social and Cultural Anthropology
Nationality, Religion, and Church-State Symphony: An Ethnographic Study of Secularisms in Southeastern Europe
Daniel Gilbert
Harvard University
Personality and Social Psychology
Reality, the Movie
Linda G. Griffith
Massachusetts Institute of Technology
Bioengineering
New Approaches to Probing Autocrine Growth Factor Loops in Stem Cells
Henrietta Harrison
Harvard University
Asian History
The Missionary's Curse and Other Tales: A Catholic Village in China, 1700–2000
Nancy E. Hill
Harvard Graduate School of Education
Developmental
Psychology Cultural Worldviews and Belief Systems: A Nuanced Understanding of Ethnic Heterogeneity in Family Dynamics and Children's Development
Anna Maria Hong
DigiPen Institute of Technology
Poetry
The Green Box
Evan Horowitz
University of North Texas
English Literature
Literature and the Question of Beauty
Erica Caple James
Massachusetts Institute of Technology
Social and Cultural Anthropology
Charity, Security, and Disparities: Haitian Quests for Asylum
Gene Andrew Jarrett
Boston University
English Literature
Paul Laurence Dunbar: The First African American Poet Laureate
Walter Johnson
Harvard University
North American History
River of Dark Dreams: Slavery, Capitalism, and Imperialism in the Mississippi Valley's Cotton Kingdom
Ann Jones
Independent Writer (United States)
Nonfiction and Current Issues
When War Comes Home
Lynne Jones
International Medical Corps (United Kingdom)
Memoir
Outside the Asylum: A Child Psychiatrist's Memoir of Working in Conflict and Disaster
Barbara B. Kahn
Beth Israel Deaconess Medical Center, Harvard Medical School
Medical Sciences
Structure and Function of Novel Lipids in Obesity and Type 2 Diabetes
Karen Kramer
Harvard University
Evolutionary and Organismic Biology
Evolutionary Perspectives on Childhood and the Human Capacity for Population Growth
Carrie Lambert-Beatty
Harvard University
Contemporary Art History
Just Art: Imagining Art's Efficacy
Susan Landau
Sun Microsystems
Computer Science
Civilian Control of Cybersecurity
Jennifer S. Lerner
Harvard Kennedy School
Personality and Social Psychology
Emotion and Decision Making
Elisabeth Logak
Université de Cergy-Pontoise (France)
Mathematics and Applied Mathematics
Biomimetics and Quantitative Biology: Conceptual Interpretation and Mathematical Modeling of the Adaptive Design Strategies in Biological Materials, Structures, and Mechanisms
Irene Lusztig
University of California at Santa Cruz
Film, Video, Sound, and New Media
The Motherhood Archives
Rose McDermott
Brown University
Political Science
Sex Differences in Aggression
Kiri Miller
Brown University
Ethnomusicology
Virtual Performance: Interactive Digital Media and Amateur Musicianship
Susan Muller
University of California at Berkeley
Chemistry and Chemical Engineering
Dynamics, Kinetics, and Manipulation of DNA, Vesicles, Capsules, and Cells Via Microfluidic Trapping Flows
Mignon Nixon
Courtauld Institute of Art, University of London (United Kingdom)
Contemporary Art History
"Sperm Bomb": Art, Feminism, and the American War in Vietnam
Shankar Raman
Massachusetts Institute of Technology
English Literature
Before the Two Cultures: Literature and Mathematics in Early Modern England
David Redmon
Carnivalesque Films
Film, Video, Sound, and New Media
Noah's Arc
Suzanne Rivecca
Homeless Youth Alliance
Fiction
The Habitants: A Novel of Walt Whitman in New Orleans
Joan Ruderman
Harvard Medical School
Molecular and Cellular Biology
Transgenic Zebrafish Embryos: Versatile Sensors for Environmental Estrogens
Amy Sillman
Independent Artist (United States)
Visual Arts
Painter Painting
Diana Sorensen
Harvard University
Comparative Literature
Geographic Imaginaries for the Twenty-First Century
Kathleen Thelen
Massachusetts Institute of Technology
Political Science
The Future of Egalitarian Capitalism, in Light of Its Past
John Tiffany
Independent Artist (United Kingdom)
Theater Performance
I Speak Therefore I Am
Lev Truskinovsky
École Polytechnique (France)
Mechanical Engineering
Biomimetics and Quantitative Biology: Conceptual Interpretation and Mathematical Modeling of the Adaptive Design Strategies in Biological Materials, Structures, and Mechanisms
Nick Turse
Columbia University
Nonfiction and Current Issues
Kill Anything That Moves: US War Crimes and Civilian Slaughter during the Vietnam War
Bettina M. Voelker
Colorado School of Mines
Earth and Planetary Science
Do Aquatic Organisms Use Reactive Oxygen Species to Manipulate Their Geochemical Environment?
Barbara Weinstein
New York University
Latin American History
Race, Region, Nation: São Paulo and the Formation of Brazilian National Identities
You might also like
Genetic analysis reveals a culture enriched from both sides of the Danube.
Harvard researchers illuminate a longstanding epidemiological connection. 
Harvard's Faculty of Arts and Sciences broaches two tough topics.
Most popular
A personal story about caregiving and empathy
Naturalist Mark W. Moffett investigates insects—and now, evolving human societies.
A fresh, up-close look at the Winthrop collection
More to explore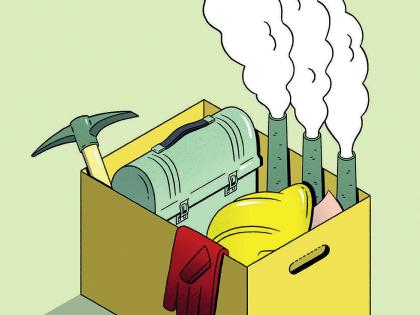 Expect massive job losses in industries associated with fossil fuels. The time to get ready is now.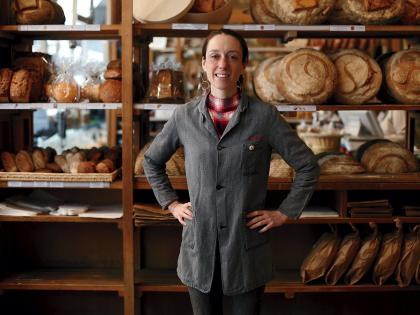 A third-generation French baker on legacy loaves and the "magic" of baking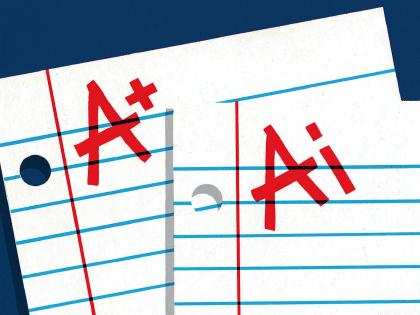 Generative AI can enhance teaching and learning but augurs a shift to oral forms of student assessment.