Where the Women Are—and Aren't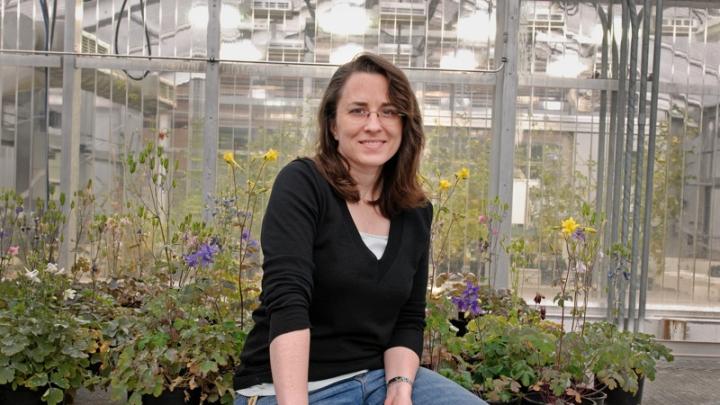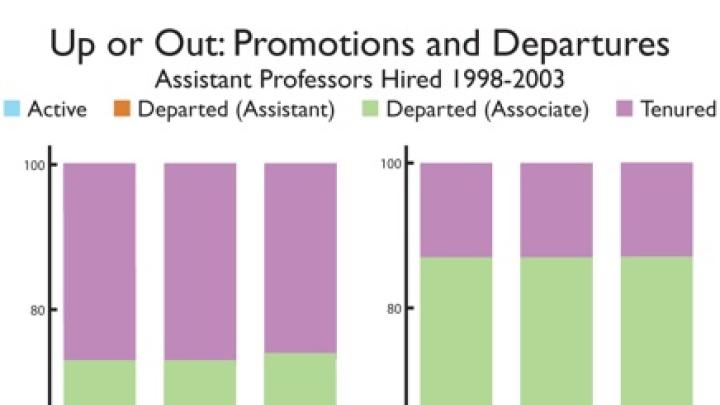 Women now hold 27 percent of the assistant, associate, and full professorships in Harvard's faculties--a new high. And 22 percent of tenured (full) professors are female--also a new high, up about one percentage point each two academic years from 18 percent in 2003-2004. The proportion of junior-faculty members who are women, currently 36 percent, is slightly below the 2008-2009 peak. Asian and Pacific professors make up about 12 percent of the total faculty--but blacks, Latinos, and Native Americans make up less than 7 percent. These data, among others, come from the 2010 annual report of the senior vice provost for faculty development and diversity, Judith D. Singer (see www.faculty.harvard.edu).
In an interview, Singer noted "steady progress" in diversifying the faculty, but acknowledged that the pace is slow because "95 percent" of the professors present in any one year were at Harvard the prior year. More than two-thirds of the University's faculty members are tenured; given a fulfilling profession and place to work, retirements are scant (see "Retiring from the Ranks," page 48). Most departures in any period are from the far more diverse junior ranks, complicating efforts to broaden the faculties' composition.
The effects of that attrition were made vividly clear within the Faculty of Arts and Sciences (FAS) during an October 19 presentation by professor of biology Elena Kramer, chair of its Standing Committee on Women. In two divisions accounting for about 60 percent of FAS's ranks, attrition for those junior-faculty members hired between 1998 and 2003 totaled 72 percent (arts and humanities) and 85 percent (social sciences). Even though a tenure track for assistant and associate professors, introduced in 2005, is becoming a reality (after decades of external recruiting for full professors as the norm), structural issues affecting employment in those fields, and cultural issues within Harvard's departments, Kramer suggested, still make a major difference in translating junior appointments into successful ascents up the faculty ladder.
Kramer told her colleagues that "most tenure-track faculty" in FAS's non-science divisions from the years studied "simply did not stay through to the tenure review. Given that the gender balance is so much better at the tenure-track level in these divisions, that's unfortunate." In contrast, she noted that junior-faculty members within the sciences division and School of Engineering and Applied Sciences (SEAS) for the most part remained at Harvard and gained tenure. 
The "pipeline" data--the proportion of doctorates being awarded to women--largely align with the representation of women among assistant professors in arts and humanities and SEAS. But in social sciences and in science, the female junior-fac- ulty representation is well below the share of doctoral degrees women are earning.
Looking at individual units within social sciences, the history department's junior appointments in the past half-decade track well compared to the share of doctorates earned by women, but the large government and economics departments have lagged behind. In the arts and humanities, within both English and philosophy, tenure-track women were significantly underrepresented compared to the pipelines for each field. In fact, in those four departments, Harvard ranked nearly at the bottom (or absolutely so) among peer institutions' departments in junior-faculty gender balance.
---
What accounts for the loss of junior-faculty appointees in some fields but not others, and for the highlighted departments' weak relative standing on this measure of diversity?
In a subsequent conversation at her office in the Biological Labs complex, Kramer outlined several factors that may explain some of the differences. In the sciences, she noted, individual faculty members are rooted by their facilities (it is not unusual to spend $1 million to fit up the space and equipment for a new appointee) and their research teams of postdocs and graduate students. Both the junior faculty and the schools make their decisions about an appointment carefully, in light of these costs, and both are loath to have a performing faculty member depart. These frictional forces are much less significant in the humanities and social sciences.
Moreover, Kramer pointed out, the research record for scientists and engineers--who typically serve as postdocs for some years before their first faculty position--is gradual and accretive (in a series of published papers), and typically far more extensive than that of a young scholar in humanities (where a single book may take years to prepare). The social scientists publish more papers, but their track records, too, are shorter than the scientists', and they are being evaluated earlier.
There are also sharp differences in job markets. In science-related fields, Kramer said, a good young researcher can pick among multiple offers. In humanities and social sciences, there are far more candidates than job openings, so prospective faculty members have a strong incentive to accept Harvard's offer--and then, even as associates (who are not tenured at Harvard), to accept recruitment to tenured positions at other institutions. To the extent that Harvard loses these people, it is writing down a long investment (perhaps two years for a search and recruiting, and six years of assistant and associate professorship) to zero.
The result, Kramer said, is a sort of self-fullfilling prophecy: "Departments with a functional tenure track have much more success in recruiting, retention, and tenuring." Those with no record of internal promotion to tenure have less success in persuading their junior members to wait it out at Harvard. "Why would you stay?" Kramer asked. Some departments have made no internal promotions to tenure within living memory.
"It's a real disparity across the divisions," she observed. Indeed, even before the tenure track was created five years ago, the fierce competition in many of the science departments for the best colleagues resulted in successful appointments of junior colleagues who were expected to do well, and did--overwhelmingly realizing full professorships.
Elsewhere, "It's just a very different mindset," she said--resulting in a culture, a job market, and a tradition that will have to be changed over time before the more-diverse junior-faculty cohorts make an impact on those humanities and social-sciences departments (which are especially heavily weighted toward tenured professorships). That makes it more important, Kramer said, that Judith Singer's efforts to "educate departments on how to search, how to retain, and how to promote" pay off. And it explains Singer's realism: even as Harvard makes its tenure track more effective, and becomes more systematic about offering retirement options for senior professors, she said, progress on the path toward a more diverse faculty "is all at the margins."
You might also like
A Harvard series explores South Korean cinema in the years following the Korean War. 
A deflating ending fashions a three-way title tie.
A 70,000 square-foot theater and teaching center, plus housing for Harvard affiliates
Most popular
The Ledecky Fellows provide an undergraduate perspective on life at Harvard.
A Harvard conference on diversity and academic inclusion
From the Missouri Compromise to the 2016 election, Kevin Young's Bunk takes stock of American hoaxes, con men, and race fantasies.
More to explore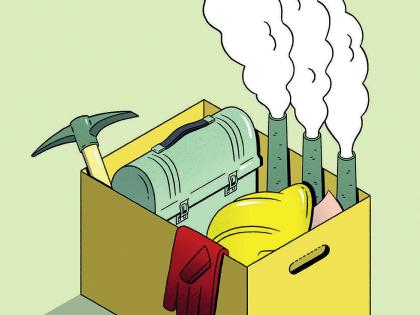 Expect massive job losses in industries associated with fossil fuels. The time to get ready is now.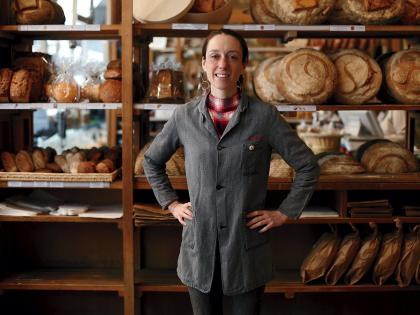 A third-generation French baker on legacy loaves and the "magic" of baking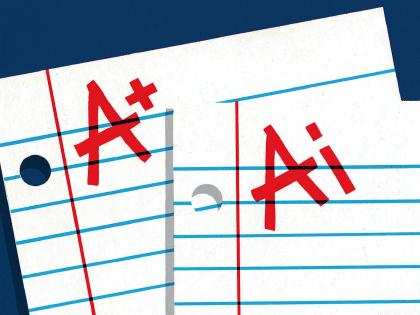 Generative AI can enhance teaching and learning but augurs a shift to oral forms of student assessment.