Commencement Confetti
An omnium-gatherum of notes and statistics, vital and otherwise
Starting 'em Young
Photograph by Jim Harrison
Many Graduate School of Arts and Sciences students have worked for years to earn their advanced degrees—and have married and started families along the way. And the diploma ceremony in Sanders Theatre can seem long, too, especially for the young ones. That's why, after relaxing in a separate green room, the degree and certificate recipients' children can get their own graduation diplomas and certificates, as did Caleb, Grace, Sophie, and Peter Albrecht, whose dad, Dana, received an S.M. If they get advisers now, the junior scholars may be assured a head start toward earlier completion of their theses.
From Puritan to Polyglot
Phi Beta Kappa celebrated its 221st literary exercises on May 24, proudly tracing its roots to the eighteenth century. PBK's 2011 undergraduate marshals suggest the newly diverse demographics of twenty-first-century Harvard: Edith Yee-Heen Chan, Alexander Sarkis Karadjian, Iya Megre, and Pramod Thammaiah.
Beards Are Back
Fashion note: Commencement featured two female presidents, but male facial hair is emphatically in—not only for provost Steven E. Hyman and his successor (see "The New Provost"), but among honorary-degree recipients Plácido Domingo, John G. A. Pocock, and David Satcher (surely a diverse sample), and Law School speaker Alec Baldwin.
Big Days
Photograph by Stu Rosner
On May 25, the expanding Harvard Corporation elected Joseph J. O'Donnell '67, M.B.A. '71, a Fellow of the University's senior governing board (see "Fellows Three"). The next morning, Commencement day, daughter Casey O'Donnell was awarded her A.B. (joining sister Kate, of the College class of 2009)—making for a memorable Crimson Commencement.
The Numbers
The University awarded 7,147 degrees and 70 certificates this year. Harvard College conferred 1,540 bachelor of arts and 16 bachelor of science degrees. The Business School conferred 945 degrees, the Graduate School of Arts and Sciences 904 (including 494 doctorates), Law 790, Extension 739, Education 700.…The Divinity School bestowed 143 degrees, and the School of Dental Medicine presented 92 degrees and certificates.
Media Memorial
The pass issued to journalists covering Commencement featured an image of the late Reverend Peter J. Gomes. The idea came from media relations assistant Evan Whitney, who is in charge of graduation logistics for the University news office. This year, on the day itself, Whitney was a participant, not an observer: having taken government courses in the Extension School since 1997, he was awarded his master of liberal arts degree.
Fay Prize
The Radcliffe Institute awarded its Fay Prize—meant to recognize the most outstanding imaginative work or original research in any field by an undergraduate—to history and literature concentrator Matthew S. Miller. His thesis, chosen from among the Hoopes Prize winners for outstanding scholarship or research, focused on an exhibition of five South African men in Boston and New York at the outset of the Civil War.
Marshal's Memorial
Photograph by Jim Harrison
Sharon Ladd, director of the Harvard International Office, made a personal adjustment to her official outfit as a Commencement marshal's aide. To honor the memory of her late husband, Harold Bolitho, professor of Japanese history emeritus, who died October 23 after a long illness, Ladd wore his Yale doctoral hood with her gown. Their son, James Bolitho, of the College class of 2011, was suitably attired to receive his A.B. degree.
Harvard: The Stuff
Harvard Student Agencies' Harvard Shop opened its temporary booth in front of Boylston Hall at 6 a.m. Thursday. The gear ranged from class rings and insignia T-shirts to water bottles and diploma frames; the undergraduates on duty said that business was "really good."


Photograph by Rose Lincoln/Harvard News Office
Using His Head
Vice President Joe Biden, in Boston for a lunch­eon promoting neuroscience research, then swung by campus on Wednesday afternoon to celebrate Class Day with niece Alana J. Biden '11, a Dunster House resident and co-founder of Harvard's Quidditch Team. Also on campus celebrating new graduates: Connecticut senator Richard Blumenthal '67 and New York senator Charles Schumer '71, J.D. '74, whose children Michael Blumenthal and Alison Schumer received A.B.s, and former New Hampshire senator Judd Gregg, whose son, Joshua Gregg, earned an M.B.A.
New Sheriff In Town
Photograph by Stu Rosner
The Harvard Kennedy School, entering its seventy-fifth anniversary year, had a strong showing on the Commencement platform: University marshal Jacqueline O'Neill, M.P.A. '81; Graduate English orator Adam Price, about to be M.P.A. '11; and of course Liberian president Ellen Johnson Sirleaf, M.P.A. '71, an honorand. Making this trio a quartet was the new sheriff of Middlesex County, Peter J. Koutoujian, M.P.A. '03, who spoke before Commencement about how important his Harvard education had been in preparing him to lead an office with a $60-million budget and nearly 1,000 employees. At the morning exercises, adapting to his new role, he declaimed (as loudly as his predecessor, but with new phrasing), "The high sheriff of Middlesex County now declares that the meeting will be in ORRRDDEERRR!" As he finished, Middlesex County deputy David Ellison, stationed in front of Sever Hall, yelled, "Hell of a voice, Sheriff!"
Global Deanship
With Nitin Nohria presenting candidates for degrees of master and doctor of business administration for the first time—he became dean of Harvard Business School last July 1, succeeding Jay O. Light—the University's increasingly international decanal ranks were evident this Commencement. Nohria, from Raja­sthan, India, joins the Graduate School of Design's Mohsen Mostafavi, born in Iran, and Harvard School of Public Health's Julio Frenk, from Mexico City.
What They Waved
Professional-school students often collaborate to strut their stuff during the morning exercises, rising as one when it comes time to have their degrees conferred and waving some suitable symbol of their skills or aspirations. Hence the Graduate School of Education grads' tradition of children's books, or the Kennedy School's inflated globes. The lawyers-to-be have, in years past, shown up with inflatable sharks (now they carry gavels). The medically inclined have tended to favor rubber-glove or condom balloons. But this year's prize for innovation goes to the School of Public Health contingent, who showed up with brightly colored apples, bananas, broccoli, and potatoes. Eat your (nonrubber) fruits and veggies, everyone!
From 1665 to 2011
Photograph by Stu Rosner
Tiffany Smalley '11, of Martha's Vineyard, became the first member of the Wampanoag tribe in more than three centuries to receive a Harvard degree. Her immediate predecessor was Caleb Cheeshahteaumauk, A.B. 1665. At the afternoon exercises, Smalley accept­ed a diploma awarded posthumously to Cheeshahteaumauk's classmate and fellow Wampanoag, Joel Iacoomes. Though he completed all degree requirements, Iacoomes perished just before graduation. Also present were Cheryl Andrews-Maltais, chair of the Wampanoag Tribe of Gay Head (Aquinnah); President Drew Faust; Cedric Cromwell, chair and president of the Mashpee Wampanoag Tribe; and Bernard Coombs of the Mashpee Tribe, a descendant of Iacoomes.
A Wired Week
The Alumni Association debuted a "Harvard Reunion" iPhone app so attendees could log in to view the schedule of events, see who registered, and find locations on an interactive map. The app was integrated with Facebook for uploading and viewing photos and video; and with Twitter, where attendees could tweet their locations and thoughts under the hashtags #harvard06, #harvard01, and so on for each class. The Commencement broadcast, streamed online, was integrated with Facebook, too—so as Graduate English orator Adam Price (see "Words to Live By") delivered his remarks, for example, one could read real-time comments, some in Welsh: "Da iawn, Adam! Hurry back to Wales.
Humorist, At Work
Alexandra Petri '10, one of the funniest people during the 359th Commencement week (she was an Ivy Orator; see "Laugh Lines," July-August 2010, page 56), now plies her trade at the Washington Post. Her May 20 ComPost entry (she "puts the 'pun' in punditry")—a mock graduation address titled "What the class of 2011 didn't learn"—gets to the heart of graduates' concerns: "Only 53 percent of 2006 to 2010 graduates are employed, and that number might drop if my editor doesn't like the joke I made in that last paragraph." Commenting on recent reports about how little studying most students do, she observes, "Just wait until you're in the workforce! Oh, I'm sorry. You won't be." Petri hasn't lost her touch.
You might also like
Genetic analysis reveals a culture enriched from both sides of the Danube.
Harvard researchers illuminate a longstanding epidemiological connection. 
Harvard's Faculty of Arts and Sciences broaches two tough topics.
Most popular
Professors' humble beginnings, concentration choices, and a mini history of Harvard and Radcliffe presidents
Brief life of a feisty mountaineer: 1859-1925
Realizing the full potential of black employees
More to explore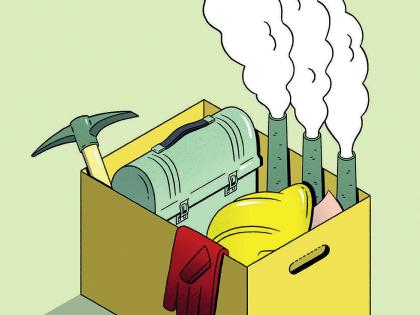 Expect massive job losses in industries associated with fossil fuels. The time to get ready is now.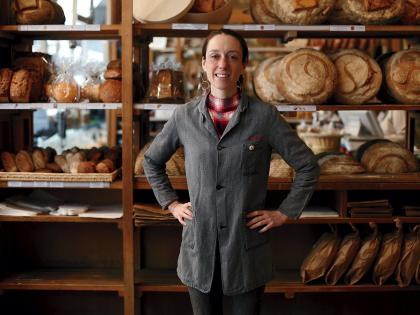 A third-generation French baker on legacy loaves and the "magic" of baking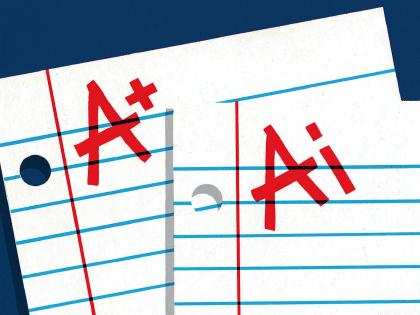 Generative AI can enhance teaching and learning but augurs a shift to oral forms of student assessment.