Commemorating 9/11
The University community bears witness with music, words, and fellowship.
Modern American life has few protocols to follow for the observance of a disaster, and even fewer that people reliably hold in common—especially at a university that cherishes diversity and principled dissent. Institutions have memories, but finding a way to remember deliberately and deeply poses a mercifully rare challenge. Sometimes, Harvard erects a building—Memorial Hall, for example, or Memorial Church, both of which bear memory in their very names. But as the bells of the church struck, leaden and full, at 8:46 on Sunday morning, architecture hardly seemed able to express the sudden, hard absence of architecture that lay at the heart of the memory from a decade earlier. The bells rang again, stark and solemn, at the jagged intervals that punctured both that day and this one: 9:03, 9:37, 10:06. 
Harvard turned to sound for solace, remembrance, and grief repeatedly as the hours wore on—not just that of bells, but also chant, choir, and string quartet; tenor saxophone and trembling voice; and the measured silence of hundreds gathered in public, reflecting wordlessly together. Several of the chaplains who opened the day on the steps of Memorial Church spoke and prayed; one chose to play the unaccompanied melody of Massenet's "Meditation" from Thaïs on clarinet instead. Mohammed Sheehan Rahman '14, a student from the College, sang in Urdu, while the clear blue sky opened overhead. I found myself wondering if this was how the morning looked on the East Coast a decade ago.
I was 11, in Michigan, when the terrorist attacks happened. Sixth grade had just started, and I was in the middle of computer class when we were all called into the gym and told what had happened. I had never been to New York or Washington, D.C., and I didn't know anybody who lived there, but a sense of unease washed over us all as we were told not to mention it to the younger students. The feeling only grew worse: the panic on the faces of adults; the suddenly music-less radio on the drive home; finally, the looping explosion and rivers of ash on the television. I was just old enough to have a sense of the historical severity of what had happened: the size of the disaster, the sense that such things should not happen in—or to—America.
I am now a senior in the College, and for my class, our entire mature lives have taken place in the wake of 9/11. The students who were seniors then are now entering their thirties; this year's freshmen were only seven or eight. Memory comes to us both naturally and with difficulty. It has defined our political and personal realities, but it also seems so long ago. It is hard to distinguish the images that we saw that day from the images that we have been taught to know by heart every year since. Where were we? Scattered across thousands of middle schools, unaware of what al-Qaida was, with no personal recollection of any American war ever.
So what we remember, as Homi Bhabha, director of the Mahindra Humanities Center, pointed out in opening remarks at "The Art of Survival," the University's observance of the anniversary of the attacks in Sanders Theatre, is not just the day, but the entire 10 years that have elapsed since then. Those years have radically transformed the United States and the world, and the role of the University is to "reflect on the use of knowledge in moments of national crisis or emergency. When we fail to open ourselves to such questioning, we find ourselves beyond the pale."
And the observance did remember, address, and examine everything proceeding from September 11, 2001. Poems written in the years since were read aloud: Jorie Graham's "Copy," Frank Bidart's "Curse," Suheir Hammad's "First Writing Since," and others. And also a poem by Galway Kinnell, which quoted Whitman:
They themselves were fully at rest, they suffer'd not.
The living remain'd and suffer'd.
The same actors who read the poems also read transcripts of interviews with some of the workers most deeply affected by the aftermath of the attacks: an EMT, a firefighter, an ironworker, soldiers stationed in Iraq. But there was also the voice of an Iraqi woman blogging under the name "River Bend" ("Americans understand what happened, but 9/11s happen to us on a daily basis…"), a speech by President Bush at O'Hare Airport, in which he exhorted the nation to "go down to Disney World in Florida" in order to "restore the nation's confidence in the airline industry," and the words of Susan Sontag urging clarity and intellectual integrity in the face of jingoism.
But the observance returned again and again to music. André Previn's setting of a text by Toni Morrison, "Whose House is This?" played while a video of images from the day of the attacks—New York, then Harvard, then the world at large—spooled onwards, past the music, into silence. Undergraduates (Lucy Caplan '12, Bobby Chen '14, Ryan Murphy '14, and Charlotte Nicholas '13) from the Brattle Street Chamber Players played the Adagio from Samuel Barber's string quartet; Kazemde George '12 performed a solo arrangement of John Coltrane's "After the Rain." The readings closed with lines from W. H. Auden's "September 1, 1939":
Defenceless under the night
Our world in stupor lies;
Yet, dotted everywhere,
Ironic points of light
Flash out wherever the Just
Exchange their messages:
May I, composed like them
Of Eros and of dust,
Beleaguered by the same
Negation and despair,
Show an affirming flame.
The string quartet returned with soprano Joélle Harvey, countertenor Anthony Costanzo, and Memorial Church organist Edward Jones to perform the "Quando corpus morietur" and "Amen" of Pergolesi's Stabat Mater. As they played the slow and melancholy Baroque prayer for resurrection, undergraduates in black, led by Jill Johnson, director of dance for the Office of the Arts, entered and danced deliberately and in unison at the edges of the ensemble. In cautious synchrony, they raised single arms high, weaving them slowly through the air in gentle, bending strokes. Toward the very end of the piece, as the strings withdrew into near silence, the dancers entered the audience, and suddenly a dozen more undergraduates rose amid the audience, performing the same unison dance, and then took the surrounding audience members by the hand in warm solidarity. The music ended, and the theatre emptied.
Life did not stop on Sunday. Not everyone attended these observances; not everyone needed or wanted to, I'm sure. I ran into some people who said they felt awkward attempting to display the outward form of an expected emotion, and also some who preferred to remember on their own. Some of my friends posted Facebook statuses reading "Never forget"; others felt that was cheap or insincere. I'm sure there are at least a few people I know whose grief and memories were sharp and personal enough that they would have preferred to skip the day altogether, though they understandably did not mention it to me. It was strange and angering for me to hear a close friend who grew up outside the United States express, somewhat callously, confusion about "why everyone was making such a big deal." It was also strange and disturbing to hear a blockmate who grew up in New York City remember worrying about her older brother, who went to school in Manhattan and had to walk back to Staten Island that day; and her dad's friend, who worked in the World Trade Center, but was, amazingly, running late to work that day. Hearing this made me realize just how safe and far from harm I actually was that day, compared to so many others. My own emotions shrink beneath those shadows.
That evening at 8 p.m., the College held a candlelight vigil on the steps of Memorial Church. Again, Harvard returned to music: now, not the sound of instruments, but the mournful songs of the Kuumba Singers and the University Choir. Reverend Dorothy Austin, Professor Diana Eck, and Dean Evelynn Hammonds each spoke in turn about the importance of tolerance, hope, and meaningful examination—but I hope that they will forgive me for not remembering word for word what they said. What I do remember instead is the sound of a student, whose name I wish I had heard, chanting a prayer from the Koran, while hundreds of other undergraduates stood in complete silence, shielding flickering tapers from the breeze. I remember the choir singing verses from the Song of Solomon: "Love is as strong as death…Many waters cannot quench love, nor will rivers overflow it." And I remember a senior named Elizabeth Moroney, whose father died in the World Trade Center, standing before Tercentenary Theatre and somehow finding the strength to admit that fact tearlessly—and then to further challenge us all to know and love each other, and insist that those who claim to speak on behalf of the victims of 9/11 in order to advocate hate do so in error. And for the rest of my life I will remember the sound of hundreds of students filing out of Harvard Yard without a whisper, dispersing into the night. 
Spencer Lenfield '12 is one of this magazine's former Berta Greenwald Ledecky Undergraduate Fellows.

You might also like
A Harvard series explores South Korean cinema in the years following the Korean War. 
A deflating ending fashions a three-way title tie.
A 70,000 square-foot theater and teaching center, plus housing for Harvard affiliates
Most popular
The Ledecky Fellows provide an undergraduate perspective on life at Harvard.
A Harvard conference on diversity and academic inclusion
From the Missouri Compromise to the 2016 election, Kevin Young's Bunk takes stock of American hoaxes, con men, and race fantasies.
More to explore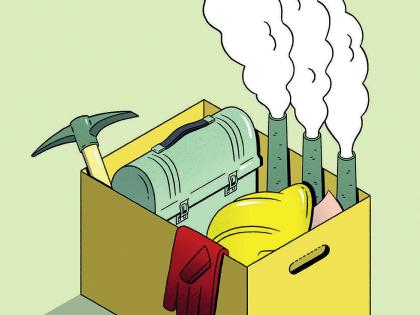 Expect massive job losses in industries associated with fossil fuels. The time to get ready is now.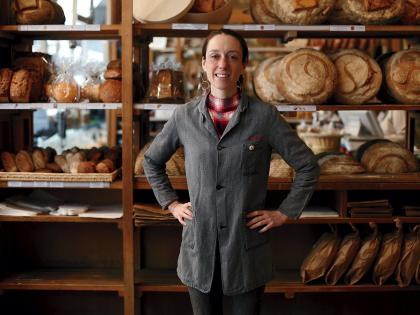 A third-generation French baker on legacy loaves and the "magic" of baking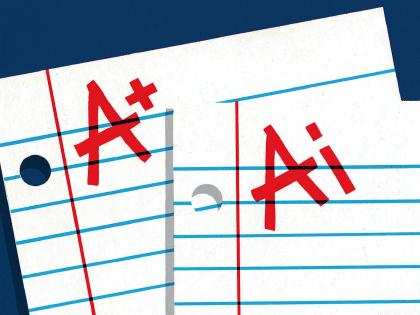 Generative AI can enhance teaching and learning but augurs a shift to oral forms of student assessment.