Roger Goodell on Football Injuries
The NFL commissioner discussed concussions and safety in football at the Harvard School of Public Health.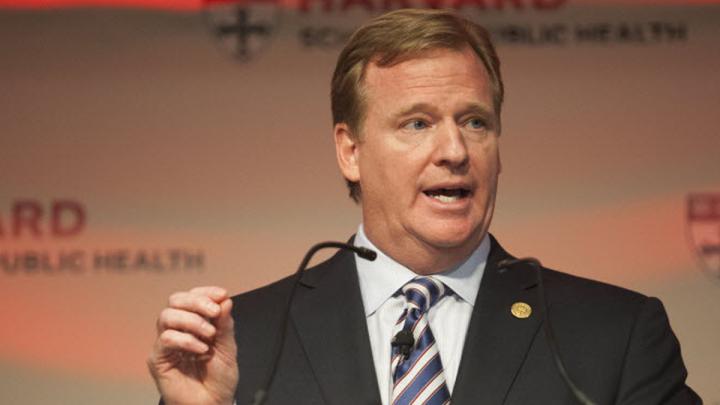 National Football League (NFL) commissioner Roger Goodell spoke at the Harvard School of Public Health (HSPH) on November 15 about "Leadership on the Road to a Safer Game." He focused on the actions the NFL is taking to reduce or prevent football injuries, in particular the much-debated subject of concussions, as the league looks for ways to "take the head out of the game."
After an introduction by HSPH dean Julio Frenk, Goodell spoke to a full house of about 200 in Kresge Hall, as a bank of television cameras, including national media, recorded his remarks. (The full text of Goodell's talk is available at the NBC Sports site.)
Goodell began by acknowledging Harvard's football history—as the site of the first college game in 1873 and alma mater of current NFL standouts Ryan Fitzpatrick '05 of the Buffalo Bills and Matt Birk '98 of the Baltimore Ravens—and soon plunged into a description of the scale of the game. There are about six million youths playing flag and tackle football in the United States, 1.1 million high-school players, 75,000 college players, and 1,800 athletes in the NFL, which Frenk had identified as the most popular sports league in the country.
Although Goodell spent the bulk of his time on specific steps the league is taking to promote safety, he declared early on that "this is our biggest challenge: changing the culture in a way that reduces the injury risk to the maximum possible extent—especially the risk of head injury."  The "culture" he referred to includes the pressure athletes put on themselves (and often receive from coaches) to "play through" injuries by "toughing them out." This often leads a player with a concussion to return to the game and aggravate that injury. Goodell noted that on the previous Sunday, three NFL quarterbacks had suffered concussions, and all three had been taken out of their games as soon as symptoms became evident—which is not, unfortunately, always immediately after the injury. He later asserted that teammates can be very helpful in pointing out that an athlete is "not right," observing that traumatized soldiers often don't want to leave the battlefield, but will do so if their fellow soldiers recommend it.
The commissioner discussed rule changes like moving the site of kickoffs five yards forward, to the 35-yard line, to reduce the mayhem on kickoff returns, and cited a 40 percent reduction in injuries on kickoffs after this change. (The college game followed suit this season, as noted in this profile of Harvard placekicker David Mothander.) Goodell also mentioned the league's support of research on and testing of safer equipment, such as new helmet designs, including one model developed and marketed by former Harvard quarterback Vin Ferrara '95. (Another Harvardian who has advanced discussion of the issue is Chris Nowinski '00, who played defensive tackle at Harvard without concussion, but did suffer them from kicks to the head in his later career as a pro wrestler; his 2006 book Head Games: Football's Concussion Crisis from the NFL to Youth Leagues blew an early whistle on the problem.)
Goodell did not, however, discuss traumatic brain injury (TBI; recently described in detail in Harvard Magazine), the serious, often chronic, condition that can result from single or multiple concussive impacts. Nor did he touch on the 180 lawsuits the NFL faces, involving more than 3,900 former NFL players who are "seeking damages for what they claim are football-related head injuries and/or degenerative brain diseases related to their playing days," as Kevin Paul Dupont reported in his Boston Globe piece on Goodell's talk. The commissioner did note, however, that the NFL had ramped up its activities in helping former players make the transition to post-football life, and that in recent years, the biggest challenge there has come in the area of mental health.
When asked about the "winning at all costs" aspect of sports culture, Goodell replied, "I don't believe it is winning at all costs. You need to win in the right way."
You might also like
Stepping down after 30 years of University service
Harvard researchers seek to empower individuals to steer their own careers.
How the Bezos Earth Fund hopes to seed economic transformation
Most popular
Andrew Knoll on the planet's past—and fraught future
Framing the news with our best articles on diet and health
The research provides insight into the way materials react to repeated strain.
More to explore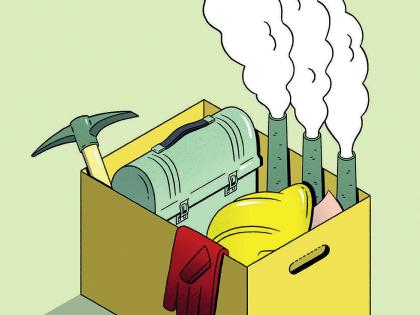 Expect massive job losses in industries associated with fossil fuels. The time to get ready is now.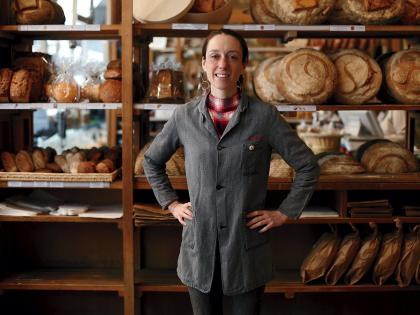 A third-generation French baker on legacy loaves and the "magic" of baking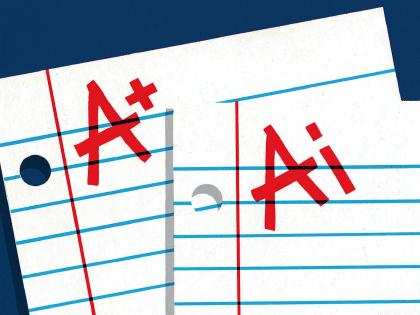 Generative AI can enhance teaching and learning but augurs a shift to oral forms of student assessment.