Sports
Finding Their Way
1.21.16
One day last fall, Kit Metoyer, AnnMarie Healy, and Shilpa Tummala—the three seniors on the Harvard women's basketball team—were sitting on lawn chairs in Harvard Yard, staring intently at their laptops. The scene seemed odd to Madeline Raster, a freshman shooting guard who recalled seeing them and wondering, "What are they doing?"
They were doing homework, just not for class. The seniors had promised to lead a team retreat that weekend, but with four days to go, they hadn't yet figured out the destination. The upperclassmen knew that a successful getaway could help forge the bonds that bolster team chemistry—especially with a lot of new players.
A game plan coalesced, thanks to a quick assist from some women rowers who alerted the seniors to a Harvard-affiliated cabin in the White Mountains. The squad drove up to New Hampshire in two rented vans and began their trip with a day hike before retiring to the cabin for a home-cooked meal. Afterward came the most important part of the trip: a post-dinner conversation during which the players discussed the highs and lows of their high-school and college experiences. "We really wanted to make sure the team felt comfortable with each other," Tummala explained, "and the only way to get comfortable is to be uncomfortable."
Three months later, as the team shifts its focus to the heart of the Ivy slate, head coach Kathy Delaney-Smith is hoping that her young squad (6-8 overall, 1-0 Ivy) can draw on that off-court chemistry and continue to come together on the court as she attempts to lead the Crimson to its twelfth conference championship.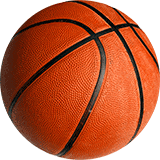 Harvard Hardwood
Sign up for Harvard Magazine's basketball e-mail and follow the Crimson all season long! David L. Tannenwald '08 will provide the latest news, game summaries, and insights as the Crimson chase another Ivy title and NCAA berth!
A Stripped-Down Strategy 
Long before her seniors started mapping their trip, the coach faced an even more vexing planning process: how to prepare for a roster with seven freshmen and only three players with significant college basketball experience. (Many of Harvard's eight active upperclassmen have missed significant time due to injuries earlier in their careers.) In an interview earlier this month, Delaney-Smith said, "It's unfathomable how young we are."
She began by asking her upperclassmen to fill crucial gaps. Metoyer, a talented three-point shooter who played point guard last year, shifted to shooting guard. Tummala, a five-foot-eleven shooting guard, started playing in the post. The moves would enable the coach to integrate three talented freshmen guards—Raster, Sydney Skinner, and Nani Redford—into the lineup more quickly; it also reflected the recognition, Metoyer later explained, that the more experienced upperclassmen were better prepared to make such significant changes in their team roles. For Tummala in particular, the move was, quite literally, a tall task.
Delaney-Smith also decided to change her game: rather than overwhelm a young squad with multiple set plays and a complex offense or defense, she chose straightforward systems in which their instincts and talents could flourish. "The key," she explained, "is not to overload them."
During the first half of the season, the strategy yielded uneven results. The Crimson bested teams from more prominent leagues, as in a 67-61 victory over Rice, a member of Conference USA. But the squad also lost four games by four points or less, often because of stretches of poor play. The Crimson's challenge was putting together strong performances for 40 minutes.
Keeping Control
Aiming for consistency by the start of Ivy play, Delaney-Smith continued to minimize tactical changes and prioritized her team's mental game, taking care to encourage her younger players. Just before the Christmas break, for example, she pulled Raster aside and told her how well she was doing. ("I remember that being really important," the guard later said. "To know that she had faith in me and she was on my side.") The coach has also emphasized to the team the importance of playing together. "We had a crossroads," she said, recounting a conversation after a recent game, "where I felt that everybody—players who didn't play, players who do play, players who are not sure if they're going to play—all realized they had one singular responsibility, and that was: the team comes first."
In the most recent contest, a 56-43 victory over Dartmouth earlier this month, that preparation paid off. The team didn't panic when a Big Green player the coaches had highlighted in the scouting report scored the first five points of the game; they also remained calm late in the fourth quarter when Dartmouth sliced into the Crimson's lead. Said Tummala, "That was the first time that we had control of the game and kept control of the game." 
More significant to Delaney-Smith was that the team played together. After that game, Linda Muri, now head coach of the Dartmouth women's crew after 13 years at Harvard, sent Delaney-Smith a congratulatory e-mail. Even though she couldn't hear what the Harvard players were saying to one another, Muri wrote, she recognized the power in their interaction and energy: the spirit Delaney-Smith has been seeking. And of course, Delaney-Smith noted, "Winning cures all."
Thirteen Games of "Reckless Abandon"
The past two weeks have given the Crimson a break in play, and the coach has worked to sustain that positive energy. Delaney-Smith encouraged her players to take time to rejuvenate. In extensive one-on-one sessions, she and her staff have focused on developing players' skills—something that was hard to do during the fall semester when lengthy road trips cut into practice time and the teaching that accompanies it.
Now the coaches hope that work comes together against an extremely competitive Ivy League. The team to beat is Princeton: after going undefeated during the regular season last year and winning a game in the NCAA tournament, the Tigers finished the first half of the season with an 11-4 mark. One of those losses was against Pennsylvania, which captured the 2014 Ivy championship and is 11-2 this season. In total, six Ivy teams are above .500 in non-conference play, giving the league an overall record of 71-44 in non-conference play thus far.
As challenging as the league may be, Harvard has an enormous advantage: Delaney-Smith herself. Now in her thirty-fourth Crimson season, she has won more games than any coach (male or female) in Ivy basketball history. And she has a knack of motivating her players—as Metoyer put it:
We're one of 15, 16 girls in the entire world that get to have this jersey on. It's pretty surreal and even as a senior, it hasn't changed. The shock factor, it doesn't change. You wake up and you're like, 'Wow I'm here with these people going to play basketball for an Ivy League championship, for a shot to go to the tournament for a coach like Kathy.' We couldn't be luckier people, so we try to play like that, we try to play with that reckless abandon, that gratefulness of being able to be here and leaving it on the floor for 40 minutes.
Beginning with Saturday's rematch at home against Dartmouth, Metoyer and her teammates will have 13 more opportunities to do just that.
Tidbits
Earlier this week, one of Delaney-Smith's incoming recruits, Jeannie Boehm, a six-foot-three post player from Chicago, was named to the fifteenth McDonald's All-American Game women's team—one of the highest honors a high-school player can receive. Boehm will join Katie Benzan, a highly touted point guard from Wellesley, Massachusetts, as well as Taylor Rooks, a five-star recruit from Warren, New Jersey, who transferred to Harvard from Stanford, as part of a talented group of newcomers to the team next year. (Rooks, a sophomore, already appears on the team roster but is ineligible to compete until next season.)
Boehm will be one of three players in Ivy League basketball history to have played in the McDonald's All-American game. Another is Temi Fagbenle '15, an All-Ivy player for the last three years in Cambridge, now excelling in her final year of NCAA eligibility at the University of Southern California. Through Wednesday, Fagbenle was leading the Trojans (14-4 overall, 2-4 Pac-12) with 13.5 points per game and was tied for the team lead with 8.8 rebounds per contest.
The Harvard men's basketball team won its last two games, a 73-57 victory at home over Canada's Ryerson University and a 69-61 defeat of Howard University during a trip to Washington, D.C. Stemberg coach Tommy Amaker's squad (now 9-8 on the season) continues to benefit from the surprising play of senior Patrick Steeves. After missing the first three seasons of his career with injuries, he has been a steady contributor throughout the season, and in the game at Howard, was a starter for the first time in his career. He made the most of the opportunity, leading the team with 18 points and adding eight rebounds, three assists, two steals, and a block in 35 minutes of action.