Sports
Headwinds
1.26.16
In winter 2012, as Harvard was pursuing its first NCAA tournament berth since 1946, Stemberg head coach Tommy Amaker occasionally began practices by telling his players that the quest for the league title was like climbing a mountain—the wind blew hardest when approaching the summit. The team would need to get stronger as the season's end drew near.
Four years—and four NCAA tournament appearances—later, this year's climb may be the hardest yet. Saturday evening's 63-50 loss to Dartmouth in Hanover exposed a number of weaknesses remaining in the Harvard squad (9-9 overall, 1-1 Ivy), including its free-throw shooting and its still-inexperienced freshmen. Meanwhile it faces resurgent Ivy foes.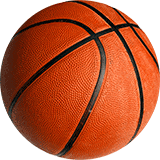 Harvard Hardwood
Sign up for Harvard Magazine's basketball e-mail and follow the Crimson all season long! David L. Tannenwald '08 will provide the latest news, game summaries, and insights as the team chases another Ivy title and NCAA berth!
Free-throw Frustrations 
When Harvard won its first Ivy League championship in 2011, it had the nation's second-best team free-throw percentage (81.1 percent). This year, Harvard has the worst (58.9 percent) of all 351 teams in Division I college basketball. That problem was on display Saturday: the Crimson made just six of 20 foul shots. Star center Zena Edosomwan '17 made just two of 10 attempts, and Chris Egi '18, another post player, missed both of his free throws. Egi is shooting 23 percent from the line this season, while Edosomwan has made 47 percent of his attempts.
Both players have been trying to improve. Egi has stayed after practice for extra work. Edosomwan has tweaked his technique, shifting his feet, working to eliminate a hitch in his release, and bending his knees more so that fewer shots bounce off the front of the rim. He's also trying to slow down and stay confident at the line. (Apart from free throws his performance is impressive; he is averaging 13.9 points and 10.6 rebounds per game this season—both tops on the team—and on Saturday he tallied 18 points and hauled in seven rebounds.)
But if Edosomwan and his frontcourt teammates cannot hit more free throws, or finish shots when they are fouled, Amaker's inside-out offense becomes much harder to implement. Harvard needs post players who can consistently score.
The Freshman Class
Saturday's game also raises the question of how much Amaker will be able to rely on his freshmen in Ivy play. During the first half of the season, Tommy McCarthy '19 and Corey Johnson '19 started almost every game and together averaged more than 16 points per contest. On Saturday, only McCarthy started, and he and Johnson scored just three points between them in 42 minutes of action. Amaker also didn't play Weisner Perez '19, who had previously appeared in every game and led the team in scoring in its near-upset at Kansas.
To some extent, the freshmen's decreased playing time reflects the upperclassmen's improved performance. At Dartmouth, Corbin Miller ('15) '17 played 32 minutes, contributed 10 points, and provided valuable stability at point guard. Patrick Steeves '16, who is having an outstanding senior year, started in place of Johnson, and grabbed four critical steals. 
Nonetheless, the veterans will need rest during the remaining 12 games, which will be played over six weekends on back-to-back nights. Amaker has emphasized to his first-years their significant role moving forward, telling them multiple times since December that they're "not freshmen anymore." The implication, says Balsa Dragovic '19, is that the coach's expectations are rising.
A Champion Mentality
Two weeks ago, Harvard won its first matchup with Dartmouth 77-70, primarily because of a late-game 14-8 run led by senior Agunwa Okolie. On Saturday, when Harvard pulled ahead 40-29 with a little under 12 minutes remaining, it appeared that the Crimson might put the second match-up out of reach even sooner. Instead, Dartmouth closed the game on a 34-10 run to score the upset.
To some extent, the loss demonstrated the continued growth of Dartmouth's program. Big Green coach Paul Cormier has recruited outstanding players, most notably freshman Evan Boudreaux, who tallied 18 points and 13 rebounds.
But the Crimson also seemed to come undone as the game went on. After holding Dartmouth to just two points for eight minutes to start the second stanza, the Harvard players gave up 34 points the rest of the way. During the same stretch, they turned the ball over six times. The team has shown the effort and focus necessary to defend well and protect the ball, but in the closing minutes in Hanover, it lacked these core elements of a champion mentality.   
The good news is that Harvard has faced this challenge before. Last year, the Crimson lost to Dartmouth in the second game of conference play and then went on an eight-game winning streak to remain atop the league. Beginning with this Saturday's home game against Cornell, fans will find out if this year's team has the ability to replicate that feat.
Women's Basketball Update 
The Harvard women's basketball team (see "Finding Their Way") also fell to Dartmouth, 70-64, in Cambridge on Saturday. Seniors AnnMarie Healy and Shilpa Tummala led the Crimson (6-9 overall, 1-1 Ivy) with 19 and 16 points, respectively. After the game, head coach Kathy Delaney Smith lauded her players—who had trailed by 13 points in the first half—for a comeback in which Harvard briefly took the lead on a Tummala three-pointer with two-and-a-half minutes remaining. But she lamented that her veterans did not play better on defense and emphasized that her team needed to play with more "drive" from the start of the game.