Sports
Men's Basketball Splits Games as Women Chase Ivy Title
2.29.16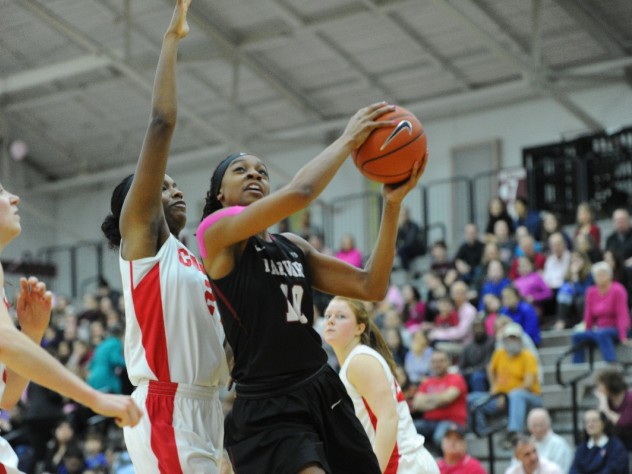 Destiny Nunley '17 scored 15 points and shot 7-11 from the field against Brown last Saturday to help the Harvard women's basketball team win its sixth consecutive game.
Photograph courtesy of Harvard Athletic Communications
Destiny Nunley '17 scored 15 points and shot 7-11 from the field against Brown last Saturday to help the Harvard women's basketball team win its sixth consecutive game.
Photograph courtesy of Harvard Athletic Communications
Agunwa Okolie '16 hauled in 19 rebounds against Brown on Saturday, the most ever by a Harvard player under Stemberg coach Tommy Amaker.
Photograph courtesy of Harvard Athletic Communications
Agunwa Okolie '16 hauled in 19 rebounds against Brown on Saturday, the most ever by a Harvard player under Stemberg coach Tommy Amaker.
Photograph courtesy of Harvard Athletic Communications
On a Saturday evening in March 2009, the Harvard basketball team returned to the visitor's locker room at Yale's John J. Lee Amphitheater, moments before tipping off the final game of a disappointing Ivy campaign.
After knocking off nationally ranked Boston College in non-conference play, the Crimson had sputtered, losing seven of eight games to Ivy opponents. The latest setback had come the previous night on a buzzer-beater at Brown—a loss that guaranteed that the Crimson (then 13-14 overall, 5-8 Ivy) would finish below .500 in conference play for the seventh consecutive year.
But as the team met for the final time, and as they heard Yale's notoriously boisterous fans, the seniors vowed to fight. Captain Andrew Pusar '09 recently recalled, "We said, 'We don't want to go down and lie down and go out that way.'" With guards Drew Housman '09, Jeremy Lin '10, and Oliver McNally '12 combining for 50 points, the Crimson defeated Yale 69-59—a victory that helped set the tone for the six consecutive 20-win seasons that followed.
Nearly seven years later, the Crimson, playing at Yale and Brown on the penultimate weekend of the season, found themselves in a remarkably similar position: at 11-15 overall and 3-7 in Ivy play, they sought to sustain the momentum from last week's come-from-behind victory over Cornell—and set themselves up to finish .500 overall and in conference play. A winning weekend, moreover, would reinforce the standards and identity that had enabled Harvard to capture the last five Ivy League championships.
The Crimson succeeded in part, falling to league-leading Yale 59-50 but defeating Brown 61-52 in a pair of games that demonstrated the growth of Corey Johnson '19 and the challenges facing Zena Edosomwan '17. It also showed what Stemberg coach Tommy Amaker tries to instill in his team: a willingness to fight and a commitment to excellence—no matter the current record.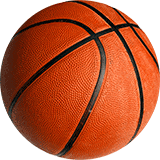 Harvard Hardwood
Sign up for Harvard Magazine's basketball e-mail and follow the Crimson all season long! David L. Tannenwald '08 will provide the latest news, game summaries, and insights.
Johnson's Breakout
In last week's thrilling win over Cornell, freshman Tommy McCarthy broke out with a team-high 21 points and the game-winning basket with just six seconds to go. McCarthy was sidelined this weekend because of a concussion. But against Brown on Saturday, his classmate, Johnson, sank six three-pointers and scored 24 points to lead the Crimson to its fourth conference victory.
Johnson burst onto the scene earlier this year, sinking five threes against Providence in November and hitting a three from the corner that sealed a win over Boston University in December. But his production dropped off when teams realized he was an elite shooter and started guarding him more closely. In a three-game stretch in January, he scored just seven points.
His performance against Brown showed that Johnson's adapted. He had a number of "catch and shoot" threes (plays where he caught a pass and quickly released his shot), but also got to the basket and had a pull-up jumper (dribbling to a spot and quickly releasing a jump shot) from approximately 16 feet. Clearly, he has expanded his arsenal.
The strong play of McCarthy and Johnson during the last two weeks reflects how much the freshmen have contributed. As senior captain Evan Cummins pointed out, people often unfairly evaluate the team's freshmen and upperclassmen by the same standards, even though many of this year's upperclassmen, including Cummins, played very little during their freshmen years. This gave them an opportunity to learn the team's system in practice. McCarthy and Johnson, thrust into the starting lineup at the start of the season, never had that luxury. That they've withstood this pressure so well bodes well for the future.
Edosomwan's Struggles
Meanwhile, Edosomwan has struggled. After a dominant performance in non-conference play (highlighted by his 25-point, 16-rebound effort against Oklahoma in the Diamondhead Classic final), the junior center did not score against Yale and had just three points against Brown. Admittedly, the Bulldogs and Bears have some of the best post players in the conference, but as Amaker said after the Yale game, the team needs more production from its frontline, including Edsomwan.
Cummins, a fellow frontcourt starter, pointed out that the Ivy League is exceptionally well coached (and therefore aware of Edosomwan's ability to make a difference in games), and Ivy teams also tend to pack the lane. Brown, Cummins observed, often had three defenders within five feet of Edosomwan when he caught the ball. And when opposing defenses concentrate on defending the junior big man in the interior, the guards, of course, have opportunities to sink shots from outside. Thus, Edosomwan's presence affects the game in ways that don't show up in the box score.
Nonetheless, his decreased productivity is a cause for concern. The best players adapt to the defenses they face. For Edosomwan, that means passing more quickly out of double- or triple-teams and improving his foul shooting. If Harvard is to compete for the Ivy title next year, Edosomwan will need to have a much bigger impact in conference play.
A Fighting Spirit
Despite its disappointing record, the team has continued to play spirited basketball. Senior Agunwa Okolie hauled in 19 rebounds against Brown and scored in double digits in both Providence and New Haven this weekend. Nor did the team's backups pack it in against Yale in the final minutes on Friday night: they closed the game on a 10-0 run to make the final result respectable. Finally, Harvard won consecutive Saturday night games on the road—no easy feat in the Ivy League, which has the unusual practice of scheduling conference games on back-to-back weekend evenings.
This year's squad (now 12-16 overall, 4-8 Ivy) is not going to reach the post-season.  Nonetheless, as Pusar and his classmates discovered, these isolated demonstrations of strength can lay a foundation for future success. The Crimson—anticipating the arrival of a highly touted recruiting class and the return of injured all-Ivy point guard Siyani Chambers '16—will have plenty of talent next year. If Harvard combines that potential with hunger and toughness, the team may again be formidable in conference play and beyond. They have two final opportunities to reinforce that foundation: the season concludes at home next weekend against Princeton (still battling Yale for the Ivy title) and Penn.
Women's Team in Title Hunt
What more can one ask from Destiny Nunley '17? Before Saturday's game against Brown, she performed the national anthem. Then she came off the bench to score 15 points on 7-11 shooting to help lead her team to a 92-79 win. But sitting in the basketball office after the game, she pointed to another line in the box score: rebounds. The Texas native averages 5.3 boards per game but corralled just three on Saturday.
Nunley's devotion to improvement—and identifying ways she can help her team—exemplifies how the Crimson (now 14-11 overall, 9-3 Ivy) has willed its way into contention for the Ivy League title.
Head coach Kathy Delaney-Smith said after the game that no one outside the team expected the Crimson to be in this position. Multiple players have had to play out of position, primarily in response to teammates' injuries; the team lacks a true center; and Delaney-Smith has had to rely on three freshmen guards, two of whom start. That inexperience showed when the Crimson lost five consecutive non-conference games and an early Ivy contest against Dartmouth.
But after beating Yale 65-63 (Harvard won on a buzzer-beater by co-captain AnnMarie Healy '16) and knocking off Brown (behind 24 points and 12 rebounds from another senior, Shilpa Tummala) on Saturday, the Crimson will head into its final regular-season games—next weekend at Princeton and Penn—with an outside chance of winning the Ivy title and a legitimate shot at reaching the post-season. If Harvard wins both games and Penn and Princeton (with three games apiece left, including one against each other) lose twice more, the Crimson, Quakers, and Tigers will share the conference championship and compete in a three-team playoff for the automatic Ivy berth in the NCAA tournament. If Harvard finishes second in league play, it will receive an automatic berth to the women's National Invitation Tournament—the second-most prestigious post-season tournament.
The Crimson still face long odds to win the league, but they have a chance. Given their inexperience, and struggles earlier this season, what more can fans ask?