Global Groceries
Greater Boston's ethnic markets speak the universal language of good food.
Sevan bakery (www.sevanboston.com), named for Armenia's largest lake, sits at the epicenter of Watertown's Armenian community. The family-owned business carries imported fare—halva, pomegranate syrup, fava beans, Turkish delight—and serves its own homemade sweet and savory treats. Try the baklava, or tahini bread laced with cinnamon, or kaznadibi (Turkish caramelized milk pudding). Or the buttery börek (phyllo-dough pastries, best filled with spinach and feta cheese), spiced soujuk (sausage) rolls, and lahmejune (crêpe-thin, crispy flat bread topped with ground lamb or parsley and garlic).
Murat and Nuran Chavushian, who were boys in 1984 when their parents took over the business, are now behind the counters almost every day. They gab, often in Armenian, with friends and steady customers, and answer questions from newbies—"What's rojik?" "Walnuts on a string that's dipped and coated in grape molasses, like a candle." "Bastegh?" "Squished grapes that are smashed and dried. It's like a homemade fruit roll-up."
The family is Armenian "by way of Turkey," Murat reports, and still has "loads of" relatives in the region. Sevan reflects that diaspora, with products from Turkey, Greece, Lebanon, Macedonia, Bosnia, and Serbia, among other places. Bins of pistachios, walnuts, and dried fruits (the apricots are especially good) line the aisles. There are stacks of Middle Eastern breads, and a corner for seeds and seasonings (try the isot pepper for a sweet, smoky heat). There's also an olive bar and a popular deli stocked with house-made falafels, grape leaves, kibbeh, babaganoush, hummus, tabouli, stuffed eggplants, lentil pilaf, and thick jajek (a dip made of labne, cucumbers, mint, and garlic).
A salad of chopped artichoke hearts "with olive oil, some cumin, fresh lemon, corn, black beans, parsley, red onion" was introduced this summer, Murat points out. When they're hungry for inspiration, Nuran adds, he often calls "a cousin over there in Turkey, and I ask him, 'Hey, you got anything new we can cook here?'" The answer is always yes.
From Sevan, it's worth a 10-minute walk across the Belmont town line to Sophia's Greek Pantry (www.sophiasgreekpantry.com) for a tub of her phenomenal homemade yogurt (the secret is in the straining) and a slab of galaktobouriko, a gently sweet mélange of baked phyllo and custard.
Indian desserts, like the colorful kaju phool, which contains pulverized cashew nuts and looks like a palm-sized sliced watermelon wrapped in edible silver paint, fill a refrigerator at India Market (781-899-6018) on Waltham's Moody Street. Spices alone take up an aisle; one bag contains a hundred cinnamon sticks. The fresh produce may include foot-long string beans and karela, mooli, and dosaki (bitter melon, white radish, and a round, yellow cucumber); the frozen-food section has prepared dinners, roti and naan, fruits (like jamun—Indian blackberries—and dragonfruit), and whole fish.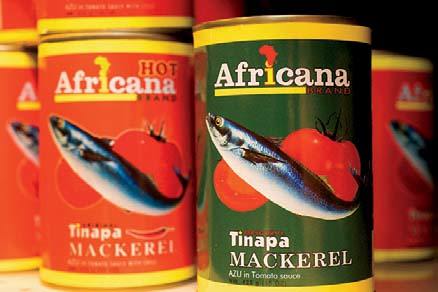 Photograph by Stu Rosner
Tropical Foods (www.tropicalfoods.net), near Boston's Dudley Square, opened an expanded general grocery store last year but still offers ingredients and/or products found in Africa, Central and South America, and the Caribbean. Those include bacalao (dried salted cod), hominy grits and samp (crushed corn kernels), ginger beer, and yautía (the root vegetable is cooked like potatoes; the leaves are used to make the Jamaican specialty callaloo). On a recent walk through the market, eight different languages were heard.
For eastern European delicacies, head to the Bazaar Gourmet markets (www.bazaarboston.com) in Allston or Brookline. At each, there are deli and bakery sections—offering a wide array of fish and sausages (fresh, fried, smoked, and boiled) and pickles, jams, breads and rolls, chocolates, liqueurs, cakes, and candies—as well as a freezer full of pierogi/varenyky (filled dumplings).
Not that long ago, America's "Chinatowns" were the only place to get Asian foodstuffs. Now, there's H Mart (www.hmart.com), the pan-Asian grocery chain that has seamlessly assimilated mainstream shoppers in Cambridge's Central Square. (For a truer ethnic experience, Asian food hounds might try the suburban-sized Kam Man Food in Quincy.)
At H Mart, piles of produce greet shoppers: hairy bulbs of rambutan (related to the lychee), lotus root, and sesame leaves are displayed alongside grapes and apples. There are nine varieties of mushrooms, and nearly as many types of tofu. Wander to the rear for dried shrimp and squid, boiled pork hocks, and rows of mochi and noodles, along with prepared foods. (Try the Korean bibimbap vegetables or seafood pancakes with hot sauce.) Be prepared for loud pop music overhead and a TV at every turn. H Mart is a young person's game, and a lot of fun. For a slightly quieter and quicker trip, just go to the store's food court for fresh sushi, a bowl of ramen spiced with scallions and pork—or a curry-flavored donut, just one of the items at the Korean/French bakery, Paris Baguette. It's not Paris, but H Mart is a global experience nonetheless.  
You might also like
The first in a series of public conversations about Harvard and the legacy of slavery
How to encourage free speech and inquiry on campus
A new play at the A.R.T. provides a modern take on ancient mythologies   
Most popular
Brief life of a formidable anthropologist: 1903-1991
First-years Ngozi Musa and Gabby Thomas help set the pace for track and field.
A negative investment return and annual spending reduce the endowment's value 5.1 percent.
More to explore
A test can identify these productivity-boosting personnel.
Ancient history professor studies coins, ceramics, and Zelda.
Anwar Floyd-Pruitt's wildly profuse art