Sports
Football: Harvard 17, Holy Cross 27
10.16.16
Well, there goes your undefeated season.
That was not only the only mark of perfection that was a casualty of the Harvard football team's 27-17 loss to Holy Cross this past Saturday at Fitton Field in Worcester, Mass. Poof also went two 16-game winning streaks. One was for road games, and it was an Ivy and national best; the last previous loss away from the Stadium had come on November 10, 2012, at Penn by a 30-21 score. The other was for non-league games.  In that instance also, on September 17, 2011, Holy Cross had been the victor, by a 30-22 score.
Saturday's defeat has no bearing on the Ivy League race; though the Crimson dropped to 4-1 in 2016, its Ivy record is a spotless 2-0. And the loss came with a huge asterisk. Against the Crusaders, coach Tim Murphy sat three of his key offensive players: quarterback Joe Viviano '17, running back Semar Smith '18, and wide receiver/return specialist Justice Shelton-Mosley '19. Presumably, this trio will be rested, ready, and—most important—healthy when the Crimson resumes Ivy play this coming Saturday at Princeton. 
If you're a worrywart, though, you take notice of coach Bob Surace's Tigers, who this past Saturday dismantled a Brown team that three weeks earlier had made the Crimson sweat hard before succumbing. More anxieties: Harvard came into the game against Holy Cross averaging 192.0 yards on the ground. On Saturday the Crimson ran for 26 yards on 29 carries. That's 26 yards. On 29 carries. In the second half, Harvard was held to 28 yards of offense. That's 28 yards.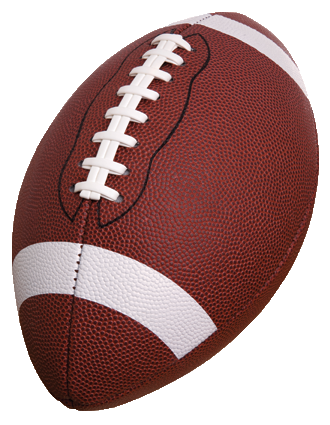 Harvard Football
Sign up for Harvard Magazine's football e-mail and follow the Crimson all season long! Dick Friedman will provide the latest news, game summaries, and insights.
Aside from the sparkling fall weather, the Harvard team and its followers will be happy to put this past Saturday behind them. Viviano's replacement, Tom Stewart '19, had his moments, completing 19 of 33 passes for 219 yards and a touchdown. But he also had an interception and a devastating fumble. Stewart did look sharp on the Crimson's second series, when he took Harvard 54 yards in seven plays. Three were completions to Brian Dunlap '19, Joe Foster '17, and Alex LaPolice '19 that helped take the ball down to the Crusaders' 14. From there, Stewart handed to running back Noah Reimers '19, who blasted right up the gut and into the end zone. Jake McIntyre '20 kicked the extra point. Harvard 7, Holy Cross 0. (And at least one streak was intact: the Crimson has not been shut out in an Ivy record 182 games.)
The Crusaders came back, rat-a-tat-tat. First, wide receiver Brendan Flaherty, though shadowed by Harvard defenders Kolbi Brown '17 and Wesley Ogsbury '19, made a superb grab in the back of the end zone of a 32-yard toss by quarterback Geoff Wade. The splendidly named Zane Wasp booted the extra point. A few minutes later, after Harvard went three-and-out, Flaherty ran a nifty reverse 23 yards down to the Crimson seven. Two plays later, Wade threw a three-yard touchdown pass to wideout Jake Wieczorek. Wasp again delivered. Holy Cross led 14-7.
Then came a crusher. On the ensuing kickoff, Harvard was penalized for an illegal block in the back. That meant the Crimson would start at its own 13. On the first play, Stewart was sacked at the Harvard three and fumbled. The ball rolled into the end zone, where the Crusaders' Brett Laurie covered it. When Wasp converted, it was Holy Cross 21, Harvard 7, with 1:22 left in the first quarter.
Stewart bounced back, starting the second period by engineering a seven-play, 84-yard drive highlighted by pitches to Dunlap (24 yards) and Foster (35 yards). From the Holy Cross 12, Stewart threw a quick look-in pass to Dunlap, who cavorted into the end zone. (For the day, Dunlap tied tight end/H-back Anthony Firkser '17 for team highs with six catches and 72 yards.)  McIntyre kicked the point. Holy Cross 21, Harvard 14. Late in the quarter, Stewart had arguably his finest display, coolly taking the Crimson 57 yards in 47 seconds to set up a 37-yard McIntyre field goal. At the half, Holy Cross had a slim 21-17 lead.
At the start of the third quarter, Wade and Wieczorek connected on a 53-yard pass play that led to a 44-yard Wasp field goal that stretched Holy Cross's lead to 24-17. The Crimson never dented the margin. Harvard's offense, particularly the rushing attack, could get nothing going. The defense gave up some ground but also pushed the Crusaders back. On one series, there were sacks of Wade by defensive linemen Scott Evans '18 and DJ Bailey '19. However, when Wasp cashed in on a 41-yard field goal with 5:45 left, it was essentially a game-ender.
The highlight of the second half might have come when LaPolice was brought down by a Crusader defender named Andre Chevalier. LaPolice and Chevalier…parfait for a Godard movie.
Weekend Roundup
Princeton 31, Brown 7
Penn 35, Columbia 10
Fordham 44, Yale 37
Dartmouth 20, Towson 17
Sacred Heart 31, Cornell 24
COMING UP: On Saturday, Harvard ventures to New Jersey to take on Big Three rival Princeton. Kickoff: 1 p.m. The game will be televised on ESPN3, streamed on the Ivy League Digital Network, and broadcast on Princeton's WPRB 103.3 FM. Like the Crimson, the Tigers are 4-1 and 2-0 in the Ivy League.  Harvard trails the series 47-54–7 but has won the last two, including a 42-7 victory in Cambridge last year.
Princeton uses two quarterbacks, Chad Kanoff and John Lovett, and both can be very effective. When healthy, running back Joe Rhattigan is dangerous.  The Tigers also lead the league in rushing defense.
The score by quarters
| | | | | | | | | |
| --- | --- | --- | --- | --- | --- | --- | --- | --- |
| Harvard | 7 | 10 | 0 | 0 |   | — |   | 17 |
| Holy Cross | 21 | 0 | 3 | 3 |   | — |   | 27 |