News
Shaun Donovan Joins Allston Staff
9.14.17
HARVARD ANNOUNCED today that Shaun Donovan '87, M.Arch.-M.P.A. '95, will serve as part-time "senior strategist and advisor to the president on Allston and campus development." Donovan was director of the White House Office of Management and Budget from 2014 to 2017 and secretary of the U.S. Department of Housing and Urban Development (HUD) from 2009 to 2014. Earlier in his career, he was commissioner of the New York City Department of Housing Preservation and Development; deputy assistant secretary for multifamily housing at HUD; he has worked at the Community Preservation Corporation in New York City, at the Joint Center for Housing Studies at Harvard, and as an architect.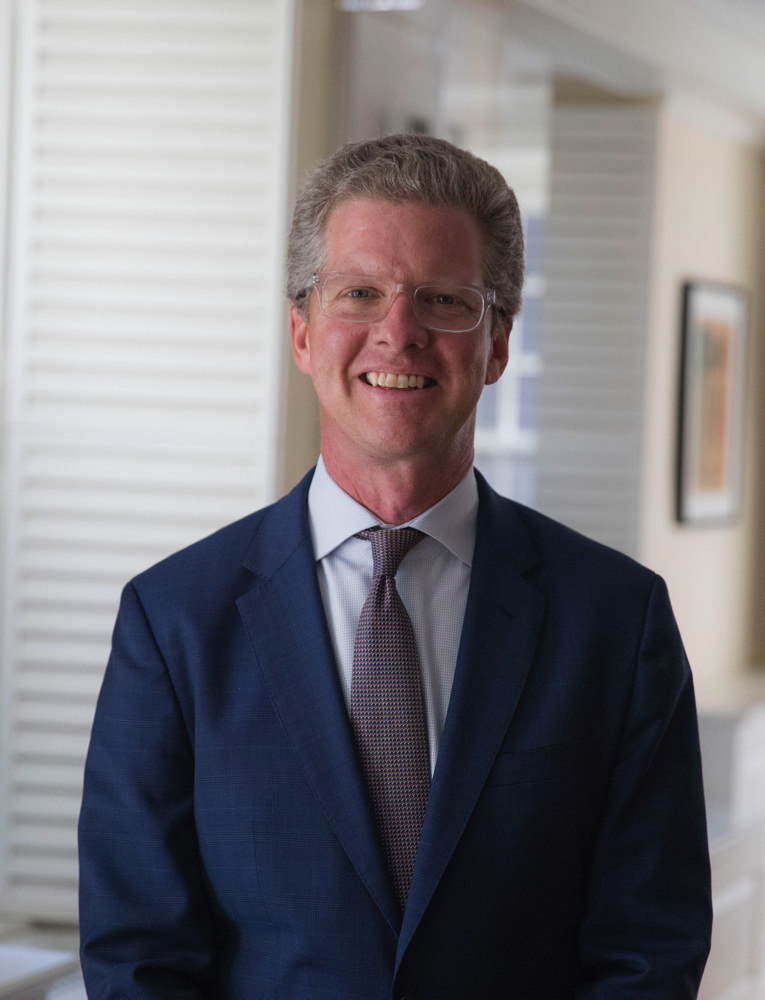 Photograph by Kris Snibbe/© 2017 The President and Fellows of Harvard College
According to the announcement, Donovan will work closely with executive vice president Katie Lapp, the senior administration officer engaged with Allston issues on a daily basis, helping the University "pursue its vision of developing an Allston campus that enhances Harvard's leadership in education, research, innovation, and entrepreneurship while fostering collaboration across Harvard and within the community." He will "provide strategic advice and counsel on institutional, non-institutional, and public-realm planning in Allston, and will…also help University leaders ensure that Harvard's emerging campus in Allston complements the University's vibrant Cambridge and Longwood campuses, builds upon strong community ties, and aligns with the priorities of other regional stakeholders." 
The most significant work under way in Allston is, of course, construction of the science and engineering center—which will become home to much of the engineering and applied sciences faculty in 2020—and of an associated district energy plant meant to serve the area (see image above).
Donovan may play a particularly important role in the regulatory review for the "enterprise research campus," the commerical development the University envisions on a 36-acre parcel of land across Western Avenue from the Business School campus, toward the Charles River (see a map and an overview of Harvard's campus plans here). Steven D. Fessler was appointed head of enterprise real estate, responsible for that effort, in 2016; Lapp co-chairs a senior advisory committee for the enterprise campus, including administrators, faculty members, and alumni with experience in finance, real estate, entrepreneurship, and other pertinent fields. In a recent news-office interview on her top priorities for her final year in office, President Drew Faust signaled strongly that the filing of plans with Boston development authorities was imminent: "We will also submit our plan for the Enterprise Research Campus in Allston to the City of Boston for approval."
The enterprise-campus development—likely including proposals for millions of square feet of multifamily housing, office buildings, laboratories, and supporting retail spaces—will surely attract close scrutiny in Boston. Donovan could conceivably play an important role in framing and advising on the planning and politics of the approval process. And if he has suggestions for what role Harvard might play, and what interests it has, in the looming major reconfiguration of Harvard Square, where private investors are gearing up for change on a scale not seen in generations, no doubt that would be useful, too.
The University announcement appears here.