Sports
Football 2017: Harvard 41, Georgetown 2
10.1.17
Football has three phases: offense, defense and special teams. When all three are clicking, it is a simple game, really. On Saturday at RFK Stadium (named for two-time Crimson football letterman Robert F. Kennedy '48) in Washington, D.C., football was a simple game for Harvard as it rolled over overmatched Georgetown 41-2. The victory ran the Crimson's overall 2017 record to 2-1. (Harvard is 1-0 in the Ivy League.) The Hoyas, members of the Patriot League, dropped to 1-3. This was the Crimson's fourth straight clobbering of Georgetown; the cumulative score is 151-22.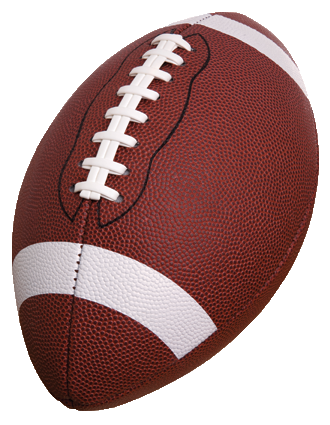 Harvard Football
Sign up for Harvard Magazine's football e-mail and follow the Crimson all season long! Dick Friedman will provide the latest news, game summaries, and insights.
Scarcely had the "crowd" of 3,256 (an RFK gathering reminiscent of late-season games of baseball's old Washington Senators) settled into their seats when Harvard's quicksilver return man Justice Shelton-Mosley '19 furnished a highlight worthy of such RFK returners of yore as Redskins Charley Taylor and Darrell Green. Shelton-Mosley nearly broke the opening kickoff for a score. Then, following the Hoyas' fruitless first offensive series, he fielded a punt by Georgetown's Brad Hurst at the Harvard nine-yard-line. Skittering to his left, he found a seam and—with a wall of blockers sealing off Hoyas defenders—dashed the remainder of the 91-yard distance. The return broke the Harvard record for a punt return, 89 yards, set by Hal Moffie '50 in 1948 against Holy Cross. Jake McIntyre '20 booted the extra point. With 2:22 gone, it was Harvard 7, Georgetown 0. Opponents already thinking twice about kicking to Shelton-Mosley now will be thinking three times. 
As in the previous week's 45-28 victory over Brown, Harvard coach Tim Murphy started at quarterback Jake Smith '21 over Joe Viviano '17 ('18). Smith displayed a beautiful touch on his passes and considerable ability to dart away from the rush, but still showed some growing pains, sometimes attempting to force the ball into coverage. Had Georgetown defenders been able to hold onto a couple of prospective interceptions, his mistakes might have cost the Crimson. But on this day they did not. 
Moreover, the Crimson defense continually helped Smith out. When Crimson defensive tackle Stone Hart '18 halted a Hoyas drive by sacking quarterback Clay Norris, he caused a fumble that defensive tackle Richie Ryan '19 recovered on the Harvard 34. In nine plays Smith had the Crimson in the end zone. He found wideout Henry Taylor '19 down the seam for 25 yards. Then, on third and 11, Smith nimbly evaded the Hoyas' rush and flipped to halfback Lavance Northington '20 for the first down at the Georgetown 11. On the next play, running back Charlie Booker III '19, scattering would-be tacklers like bowling pins, banged into the end zone. McIntyre converted. Harvard 14, Georgetown 0.
Early in the second period it was the defense's turn to score. Smith had just thrown an interception in the end zone that caused a touchback, giving the Hoyas the ball at their 20. On third down Norris, harassed by Harvard defensive end Kelvin Apari '20, chucked the ball up for grabs. Crimson defensive back Raishaun McGhee '18 was the grabber and ran it back 23 yards for a touchdown—the second score off an interception in two weeks, following the pick-six by Tanner Lee '18 against Brown. McIntyre again converted. Harvard 21, Georgetown 0. 
On the next series the defense again set the Crimson up when defensive tackle DJ Bailey '19 (building an All-Ivy résumé) sacked Norris and caused another fumble, recovered by defensive tackle Hart. This time the Hoyas' defense did not break, so McIntyre trotted in and delivered a 26-yard field goal. Harvard 24, Georgetown 0.
Then came the Crimson's only hiccup—two hiccups, really—a pair of snaps that sailed over the head of punter Zach Schmid '18. On the first, Schmid made a tremendous play, chasing the ball down and eluding onrushing Hoyas so he could get off a 20-yard punt. On the second, though, the ball flew out of the end zone for a safety. Harvard 24, Georgetown 2.
But even then the Hoyas' score ended up costing them. Kenny Smart '18 booted the ensuing kickoff to Georgetown's Isaac Ellsworth, who made a nifty return of 26 yards—and was stripped of the ball at the Georgetown 38 in a heady play by Harvard's Cecil Williams II '19. With 1:26 to go in the half, Murphy sent in Viviano at quarterback; within 58 seconds he had the Crimson in the end zone, completing two passes to Shelton-Mosley and another to tight end Ryan Antonellis '18 (from nearby Burke, Virginia). On second and goal from the one, Booker barged in. McIntyre, his leg betraying no signs of weariness, rammed the extra point through. At the half it was Harvard 31, Georgetown 2.
Rested and ready, McIntyre came out in the third period and delivered a career-long, 39-yard field goal, this one set up by a 48-yard pass-and-run hookup between Smith and wideout Jack Cook '20. Harvard 34, Georgetown 2. On the season, McIntyre has made all four of his field-goal attempts.
The game's final score came in the fourth quarter when Viviano engineered an 11-play, 94-yard drive that culminated in a 30-yard pass to wideout Taylor.   
Quarterback comparisons? Smith finished 16-for-30 passing for 214 yards, with two interceptions. Viviano, playing fewer minutes (and with the game effectively salted away), ended 5-for-10 for 66 yards, one touchdown, and no interceptions. Most impressively, they used 11 receivers between them.
Meantime, how crazy is the Ivy League? Princeton, the Crimson's co-favorite in the conference's preseason media poll, was shocked by Columbia. Which means that although Harvard next faces a winless Cornell team, it cannot afford to take the Big Red—or anyone else—lightly.
Abercrombie Update: The family of defensive back Ben Abercrombie '21, who suffered a spinal injury in the opener against Rhode Island and underwent surgery, has started a CaringBridge website and has been posting periodic progress reports. Last Thursday Abercrombie's father, Marty, wrote: "Ben's lungs have continued to improve even though he is still battling some congestion. The PT staff here had him sitting in a specialized chair today for over an hour! The respiratory staff performed some breathing therapy while he was sitting up and it helped to clear out a lot of congestion. With clearer lungs, Ben has started the weaning process from the ventilator and has done well. Ben is also regaining some feeling in his arms and legs."  
Lee Recognized: Crimson defensive back Tanner Lee '18 has been named one of 181 semifinalists for the National Football Foundation's William V. Campbell Trophy presented by Fidelity. The award recognizes the nation's top football scholar-athletes. Lee, whose field of concentration is applied mathematics, is a resident of Leverett House.
weekend roundup

Brown 24, Rhode Island 21
Columbia 28, Princeton 24
Colgate 21, Cornell 7
Dartmouth 16, Penn 13
Yale 41, Fordham 10
Coming up: Next Saturday Harvard travels to Schoellkopf Field in Ithaca, New York, to take on Ivy rival Cornell. Kickoff: 1:30 p.m. The game will be telecast on Eleven Sports and the Ivy League Network, with radio broadcasts on WRCA 1330 AM, 106.1 FM and 94.5 FM-HD2, and WHRB FM 95.3. The Big Red is 0-3 and 0-1 in the Ivy League. Harvard leads the series 47-32-2, including victories in the last 11 games. 
The score by quarters
| | | | | | | | | |
| --- | --- | --- | --- | --- | --- | --- | --- | --- |
| Harvard | 14 | 17 | 3 | 7 |   | — |   | 41 |
| Georgetown | 0 | 2 | 0 | 0 |   | — |   |   2 |
Attendance: 3,256