Graduate Schools
"Nothing rankles more than the feeling of injustice"
Photograph courtesy of Harvard Public Affairs and Communications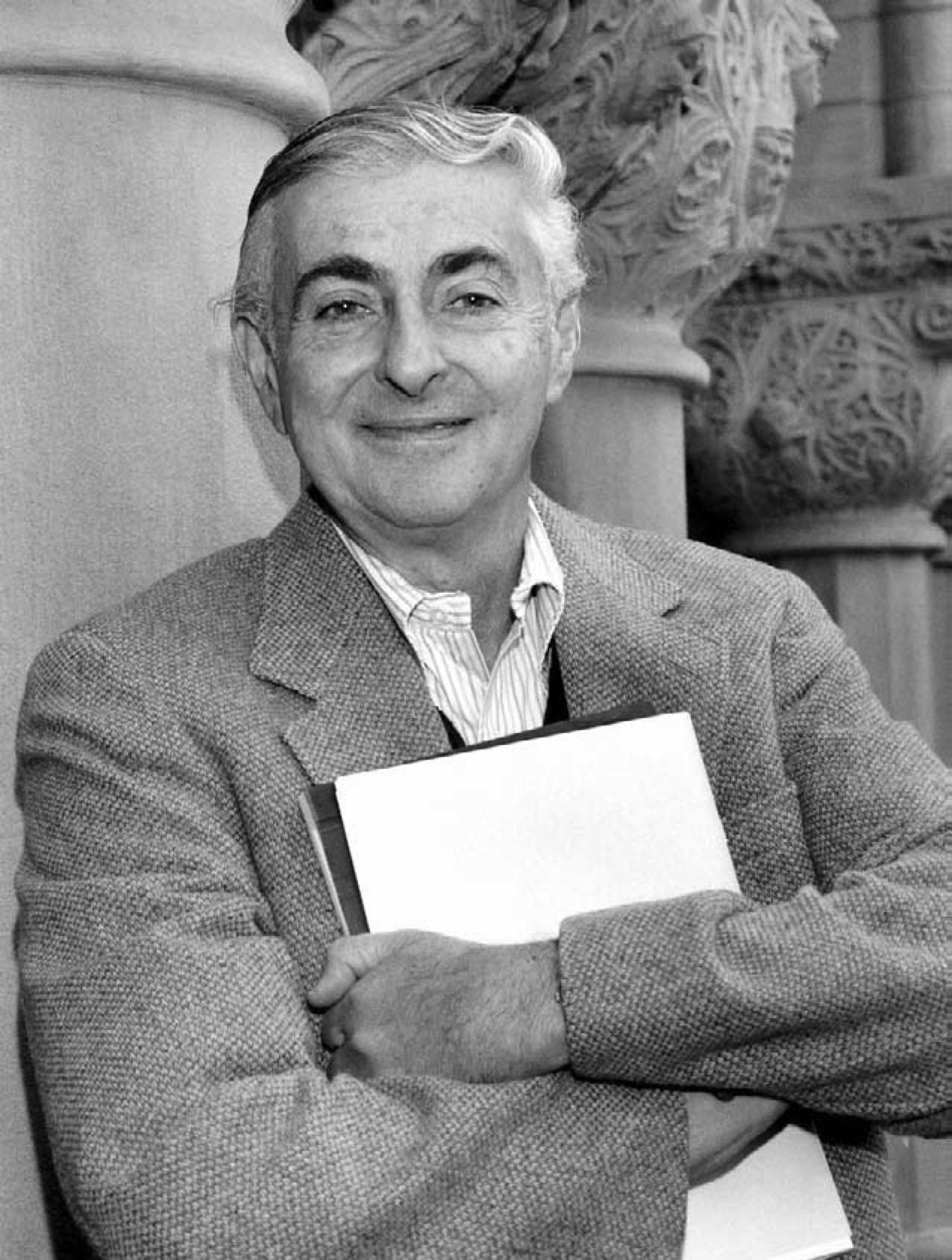 Photograph courtesy of Harvard Public Affairs and Communications
Reginald Heber Smith's Justice and the Poor is in the library of Harvard Law School's Legal Services Center, in the Jamaica Plain neighborhood of Boston, about five miles from Harvard Square, along with many other books from the personal collection of the late Gary Bellow, LL.B. '60, who co-founded the center in 1979. Among them is a first edition of The Lawyering Process: Materials for Clinical Instruction in Advocacy (1978), the first American textbook designed to teach law students about the role, craft, and values of lawyering—how to practice law—which Bellow co-authored.
Bellow had prepared for creating the law school's clinical program without planning to. For three years, he was one of the first lawyers at what became Washington, D.C.'s exemplary Public Defender Service and an uncommonly successful criminal-defense lawyer; for another three years, he helped run the Office of Economic Opportunity's community-organizing agency in Washington. He also spent a couple of years as deputy director of California Rural Legal Assistance, where he riled Ronald Reagan by representing Cesar Chavez and members of the United Farm Workers, and three years at the University of Southern California Law School, representing the UFW and the Black Panthers and building the school's clinical program.
When Albert Sacks became HLS's dean in 1971, he invited Bellow to visit as a clinical professor and asked him to build a clinical program at the school. Bellow agreed to do that for five years. At the end of that stint, when he said it was time for him to return to practicing law in a neighborhood legal-services center, Sacks asked, "What would you like to do? I don't mean, 'What would you like to do here?' I mean, 'What would you like to do?'"
In 1999, the year before Bellow died at 64 when the heart he had received in a transplant gave out, he recounted in an oral history, "I said, 'Well, I think the thing that's most needed are legal-services schools.'" He had in mind what he called "teaching law offices," like teaching hospitals where medical students learn to be doctors by caring for patients; in a 1977 essay, he had written that legal education was so incomplete, "a lawyer certified by the bar to practice is generally not competent to do so. That is, he or she has, in most instances, never handled a case, interviewed a client, examined a witness, or negotiated a settlement." As Climenko professor of law Charles Ogletree summarized in a posthumous tribute to Bellow, "The dominant line of thinking was that legal services centers provided clients with legal assistance in circumstances in which they would not have received any assistance in the past, and so a poorly qualified and inexperienced lawyer was better than no lawyer at all. Professor Bellow sharply dismissed this paternalistic attitude in his advocacy for mandatory and competent representation."
 The Legal Services Corporation agreed to fund a pilot project to teach law students how to practice law, and to explore how best to make use of clinical teachers' and law students' time by expanding the roles of legal assistants in providing legal services and of technology in providing legal services, and then teaching how to do that well. Sacks agreed to match the funding and the Harvard Model of clinical education was born in 1979. Called the Legal Services Institute, it was a partnership between HLS and Greater Boston Legal Services, where 25 students (from HLS, Northeastern Law School, and other schools) did an 11-month apprenticeship of courses, supervised practice, clinical seminars, research, and writing. It was the first major law-school clinical program that had broad delivery of legal services at its core.
The experiment ended in 1982, after the Reagan administration cut off its LSC funding, but two years later, the program morphed into a partnership with the Boston-centered firm Hale & Dorr (where Reginald Heber Smith was the first managing partner after he left the Boston Legal Aid Society). The Harvard Model evolved into a teaching law office where HLS students learned from clinical teachers and from experience, and practiced alongside and learned from Hale & Dorr lawyers. After the program outgrew its quarters, what's now the WilmerHale Legal Services Center of Harvard Law School opened in 1993 in a repurposed Jamaica Plain factory.
As community legal needs have changed, the center's services have, as well. It now has a Project on Predatory Student Lending, in response to the rise of for-profit higher education and the resultant scams. It has a Tax Clinic, because welfare reform in the 1990s embedded much of the social safety net in tax credits. In addition, while much of its work remains rooted in the local community, some is national in scope and in impact through class-action lawsuits, public-policy efforts, and otherwise.
Daniel Nagin, faculty director of the center, says, "I tell students that, if they really want to make a difference, they should explore all of the things Congress has tried over the years to restrict grantees of the Legal Services Corporation from doing: class actions; lobbying the government; efforts to change and improve the law on behalf of groups."