Court Filings Allege Discrimination Against Asian-Americans in Admissions
Motions for summary judgment outline plaintiff's allegation of discrimination, and Harvard's defense of its admissions program.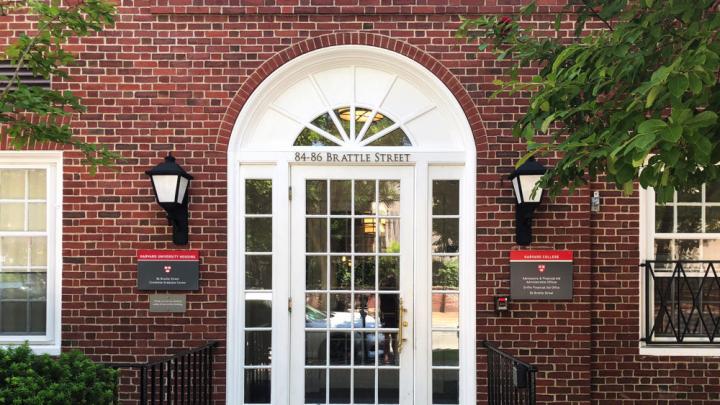 Hundreds of pages of analysis of Harvard's admissions practices became public Friday in the latest development of a lawsuit alleging the University discriminates against Asian-American applicants in its admissions process.
The suit, filed in 2014 by the anti-affirmative action group Students for Fair Admissions (SFFA), alleges Harvard uses a "racial quota" to cap the number of Asian-American applicants it accepts to the College each year—an allegation Harvard has repeatedly denied. The data released Friday were attached to motions both parties filed for summary judgment in the lawsuit, and include clashing analyses of more than 90,000 pages of admissions documents the U.S. District Court in Boston compelled Harvard to hand over to SFFA earlier this year. Internal correspondence between Harvard's admissions officers is also included in the bundle. Among the information released Friday: 
A series of internal reports dating back to 2013 by Harvard's Office for Institutional Research (OIR) that was circulated among Harvard's top administrators concluded the school's admissions practices have "negative effects" on Asian-American applicants to the College.
Admissions officers consistently rated Asian-American applicants lower on "personal" attributes than students in any other racial group, even though they were rated highest on academic and extracurricular criteria.
Harvard maintains the data show it was not intentionally discriminating against Asian-American applicants and criticized the methodology of the experts who contributed to SFFA's analysis, Duke University economist Peter Arcidiacono and Richard Kahlenberg '85, J.D. '89, a senior fellow at the Century Foundation.
Newly Disclosed Reports
A draft of a report conducted by the OIR disclosed for the first time \ that although "low income students clearly receive a 'tip' in the admissions process, our model also shows that the tip for [legacy, athletes, etc] is larger. On the flip side, we see a negative effect for Asian applicants."
The office conducted three separate reports, each of which was reviewed on separate occasions by some of Harvard's top administrators, including College dean Rakesh Khurana, dean of admissions and financial aid William R. Fitzsimmons, and other senior admissions officers. The reports were not made public nor discussed with other members of Harvard's staff. They concluded, based on data over a 10-year period, that:
Asian-Americans would compromise 43 percent of the annual incoming class (more than double their current share) if Harvard relied on an admissions model that considered academics only. 
When compared to white students, Asian-American applicants outpaced their counterparts in every admissions rating except for "personal," though white students were admitted at higher levels than Asian-American students in a 10-year span.
"Asian high achievers have lower rates of admission." Applicants who scored a "1" or "2" on their academic rating during the admissions process (the highest scores on a 6-point scale that an applicant can receive) were admitted 12 percent of the time, versus 18 percent of the time for non-Asian applicants. 
One of the OIR reports argued against making these findings public. "We imagine that sharing any analysis of admission weights will draw attention to the variety of factors that compete with one another in the admissions process," it said.
Harvard's lawyers argued that the OIR analysis was "incomplete, preliminary, and based on limited inputs" and does not account for the "full range of observable information considered in the whole-person Harvard admissions process." The University also argued that SFFA's methodology relied on an incomplete snapshot of Harvard's admissions process by largely ignoring legacy and recruited athlete admissions numbers in its analyses.
SFFA also described the rating system the College uses in its admissions process. Under the system, applicants are rated on a scale of 1-6 (1 being the highest) in several categories, including academic, extracurricular, personal, athletic, and "overall." The "overall" category is not a composite score, but rather a separate score assigned by an admissions officer after taking a look at the entirety of an applicant's file. 
SFFA experts concluded Asian-American students consistently receive the lowest score of any racial group on the "personal" rating, SFFA's lawyers wrote, a "subjective" assessment of such traits as whether the student has a "positive personality" and "others like to be around him or her," has "character traits" such as "likability ... helpfulness, courage, [and] kindness," is an "attractive person to be with," is "widely respected," is a "good person," and has good "human qualities."                                     
Students receive scores from admissions officers and alumni interviewers during the application process. SFFA found that alumni interviewers rate Asian-American applicants similar to whites in the personal ratings, while "Asian-American applicants are assigned the lowest scores of any racial group" in that category by the admissions office.
Case Context                    
The full scope of those documents and the impact they will have on the case is yet unclear; both parties filed some materials under seal for concerns over privacy, and will convene later this month to decide which documents will become part of the public record.
Judge Allison D. Burroughs, who is presiding over the case, has indicated it is unlikely she will rule in favor of either party's motion for summary judgement, and has scheduled a trial date for October 15.
Outgoing University president Drew G. Faust wrote in an email to Harvard affiliates earlier this week that Harvard would "vigorously defend" its admissions policies in light of SFFA's lawsuits. The plaintiff, she wrote, "will seek to paint an unfamiliar and inaccurate image of our community and our admissions processes, including by raising allegations of discrimination against Asian-American applicants to Harvard College. These claims will rely on misleading, selectively presented data taken out of context. Their intent is to question the integrity of the undergraduate admissions process and to advance a divisive agenda." 
Her email hinted that Harvard may rebuke claims by SFFA in the press as the case unfolds, vowing to "react swiftly and thoughtfully to defend diversity as the source of our strength and our excellence — and to affirm the integrity of our admissions process." In the past, Harvard's administrators have generally refrained from commenting publicly on lawsuits pending against the University. 
Under Faust's leadership, Harvard has made strides toward achieving a diverse campus. The Class of 2021 was the first class comprised of a majority non-white student body. The share of Asian-American students admitted has increased to 22.7 percent this year, compared to 19.9 percent five years ago.
The SFFA case is the latest in a rash of legal challenges to race-conscious admissions policies masterminded by Maine-based legal activist Edward Blum. Blum, a graduate of the University of Texas at Austin, is not a lawyer; he also led the much-followed Fisher v. University of Texas case, in which Abigail Fisher, a white woman who was denied admission to the school, alleged the institution discriminated against her on the basis of race. 
That case was decided in June 2016 when the Supreme Court voted to uphold the University of Texas's policies. Experts at the time speculated the case—which was proceeding through the nation's highest court while the lawsuit against Harvard was still in its discovery phase—might set the tenor for the current case. The court ruled then that college affirmative-action programs must be tailored narrowly, showing that they accomplish a specific goal, and also that colleges must prove that race-based admissions policies are the only way to meet diversity goals.  
You might also like
The Crimson springs a major upset.
Harvard officially installs Claudine Gay, its thirtieth leader.
A half-dozen symposiums feature Harvard research on AI, climate change, inequality, and more
Most popular
A community letter as the new administration begins
Solving legal challenges at MoMA
More to explore
A test can identify these productivity-boosting personnel.
Ancient history professor studies coins, ceramics, and Zelda.
Anwar Floyd-Pruitt's wildly profuse art