John Harvard's Journal
Honoris Causa
Four men and three women received honorary degrees at Commencement. University provost Alan M. Garber introduced the honorands in the following order, and President Drew Faust read the citations. Fuller background on each is available here.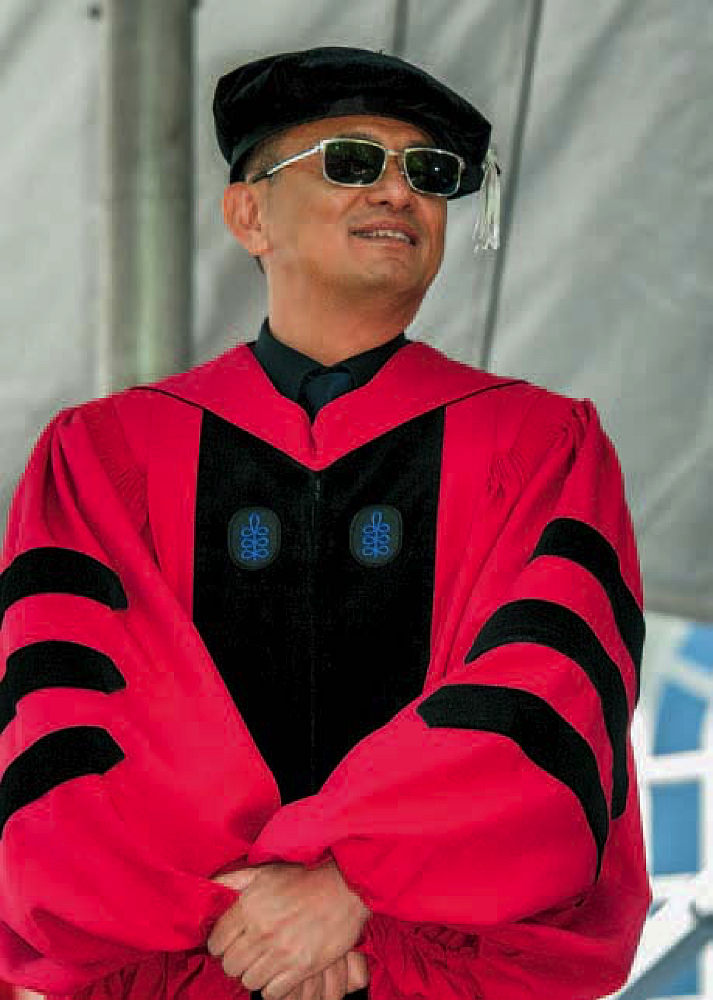 Photograph by Jim Harrison
Wong Kar Wai. The creator of visually vibrant, character-driven films from Chungking Express to In the Mood for Love to The Grandmaster. Doctor of Arts: A cosmopolitan grandmaster of kinetic flair, whose tales of tears and ashes, forsaken spouses and fallen angels, transfix the senses, transcend conventions, and evoke dark shades of longing and love.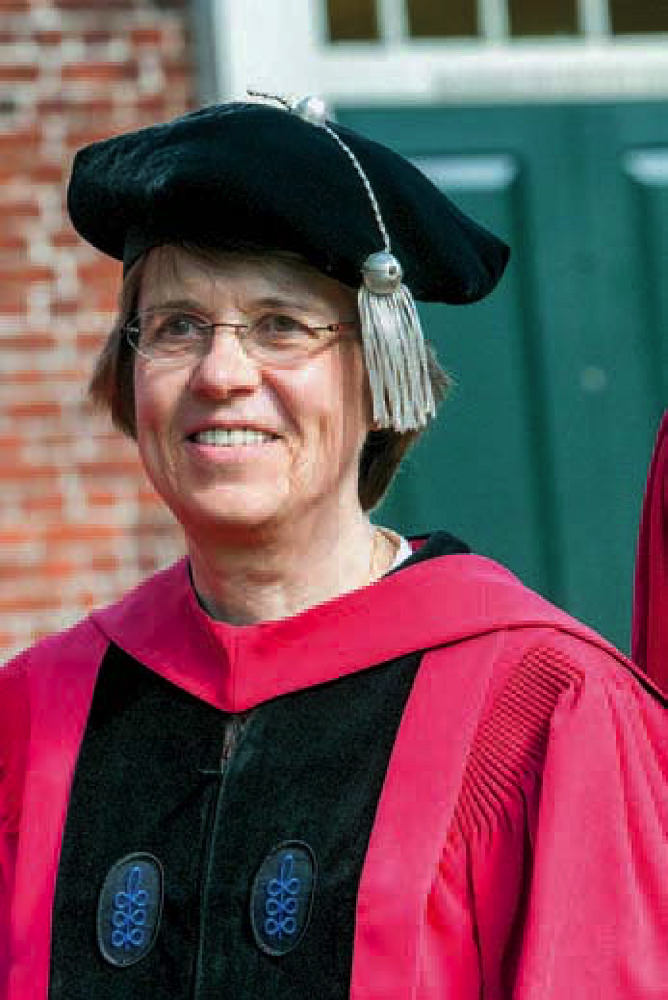 Photograph by Jim Harrison
Sallie "Penny" W. Chisholm. An Institute Professor at MIT who has studied the phytoplankton Prochlorococcus, incredibly abundant in the world's oceans, an essential source of the planet's oxygen, and, in her laboratory, a model for understanding complex biological systems. Doctor of Science: Enthralled by the invisible pasture of the sea, intrigued by the interplay of ocean and air, she shines sunlight on multitudes of minute marine microbes and fathoms large lessons about life on Earth.
George E. Lewis. Trombonist, composer, multimedia installation artist, and contemporary music innovator, now the Case professor of American music at Columbia. Doctor of Music: Bold voyager on sonic rivers, scholar and sage of the improvisatory arts, whose tonebursts and timbres, riffs and rambles, spring forth where rhythms and algorithms meet.
President Ricardo Lagos. A staunch opponent of the dictatorship of Augusto Pinochet, founder of the Party for Democracy, and, from 2000 to 2006, the reforming president of Chile. Doctor of Laws: Courageous in the face of dictatorship, devout in defense of democracy, a learned leader armed with a burning patience, intent on light, justice, and dignity for all.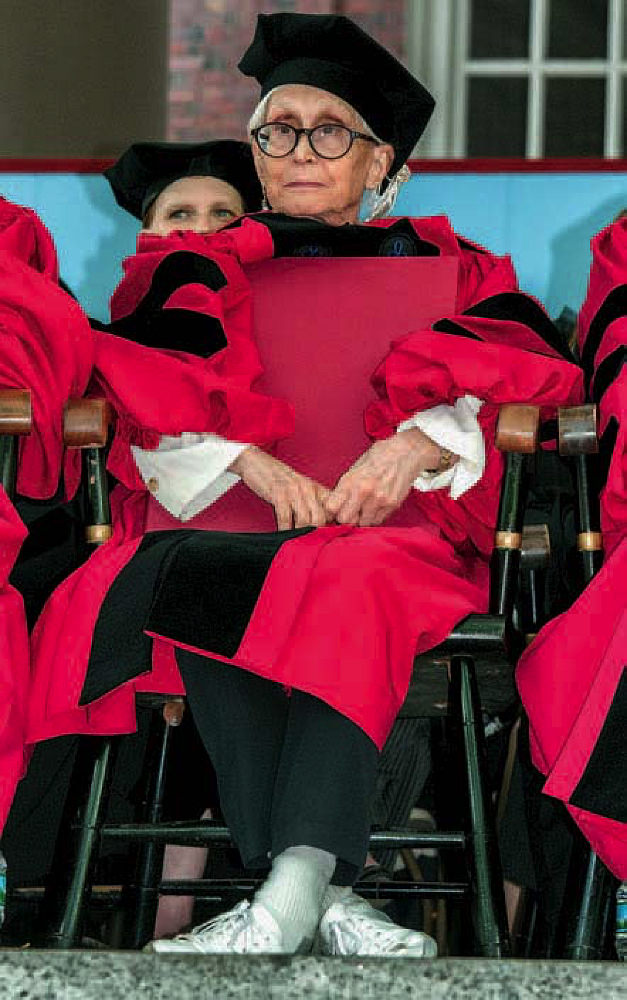 Photograph by Jim Harrison
Twyla Tharp. One of the most innovative, influential, and important modern choreographers, whose collaborations have extended from Mikhail Baryshnikov to Elvis Costello. Doctor of Arts: A vibrantly inventive figure in the upper room of dance, whose ceaseless creativity flows from never standing still; step by nimble step, line by fluid line, from the supple human form she crafts poetry in motion.
Harvey V. Fineberg. Former dean of Harvard School of Public Health, University provost, and president of the National Academy of Medicine—and holder of four Harvard degrees before the award of this honorary one. Doctor of Laws: Dexterous herder of Crimson cats, superlative exponent of human health, caring leader with a common touch; his given name is Harvey, but to us he's wholly Harvard.
Rita Dove. Pulitzer Prize-winning poet, the youngest Poet Laureate of the United States when appointed, and recipient of the highest honors conferred by both the National Endowment for the Humanities and the National Endowment for the Arts. Doctor of Letters: With words that dance across the page, with lyric concision and vivid precision, she draws meaning and music from everyday moments, a Dove whose grace notes stir the soul.