Staff Pick
Music in the Air
Among the free performances sponsored by the Harvard music department this spring is "Perle Noire: Meditations for Joséphine" (May 3). Conceived by Peter Sellars '80 and starring Julia Bullock, the luminous soprano and artist-in-residence at the Metropolitan Museum of Art, the production features music, songs, and texts that make contemporary the life and work of Josephine Baker.
The American-born Baker was a street-corner and vaudeville dancer who moved to Paris in the 1920s and forged a career as an international cabaret entertainer. She worked for the French Resistance during World War II (ultimately becoming a naturalized citizen of her adopted country), and went on to play a part in the American civil-rights movement.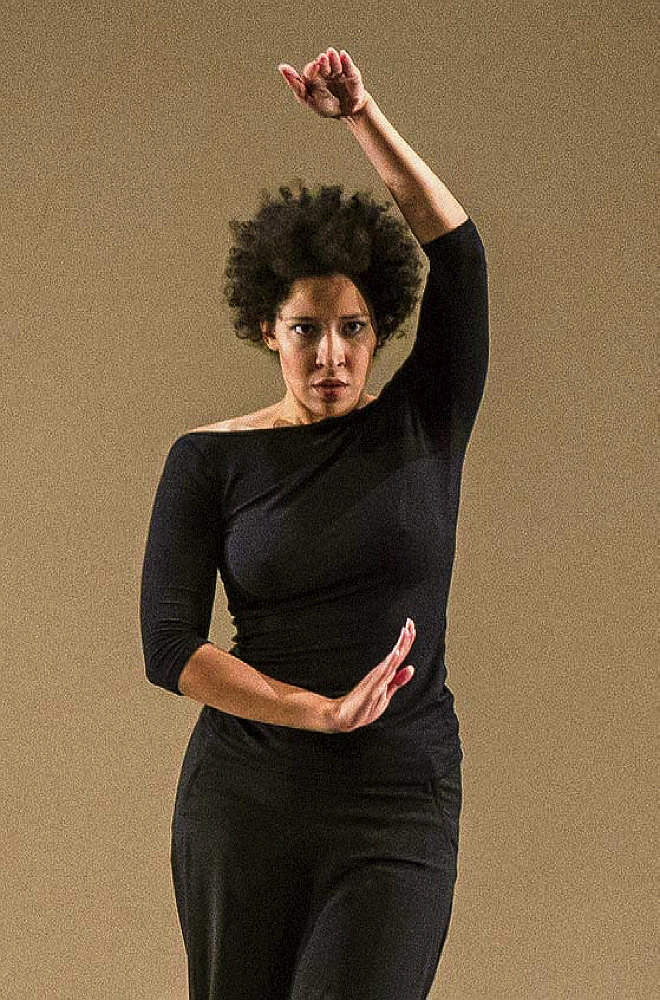 Photograph by Runaway Productions
The production features texts by poet, essayist, and playwright Claudia Rankine, along with original compositions by Tyshawn Sorey, a multi-instrumentalist and assistant professor of composition and creative music at Wesleyan University. He performs in the show, and is joined by members of the International Contemporary Ensemble, founded by flutist and Harvard professor of the practice of music Claire Chase. The show follows "no narrative, per se," says Rebekah Heller, the ensemble's co-artistic director and its bassoonist. "It is a social tribute to more of [Baker's] activism, and texts by Rankine ground the audience in that world, addressing the activism through the voice of Joséphine"—whom Bullock embodies on stage.
The department also hosts the Grammy Award-winning Parker Quartet (March 31), which performs a program of Mozart and Brahms, along with "things are made to fill voids," by graduate student Zeynep Toraman, winner of the Blodgett Composition Competition. On April 30, renowned pianist Angela Hewitt (the department's 2018 Christoph Wolff Distinguished Visiting Scholar), plays a section of "The Bach Odyssey," her four-year project to perform the entirety of J.S. Bach's solo piano works in concerts around the world. All events are free, but tickets, obtained through the Harvard Box Office, are required.