Tastes and Tables
A Night at Gustazo
Modern delights of Cuban cuisine, in Cambridge
Photograph courtesy of Gustazo Cuban Kitchen & Bar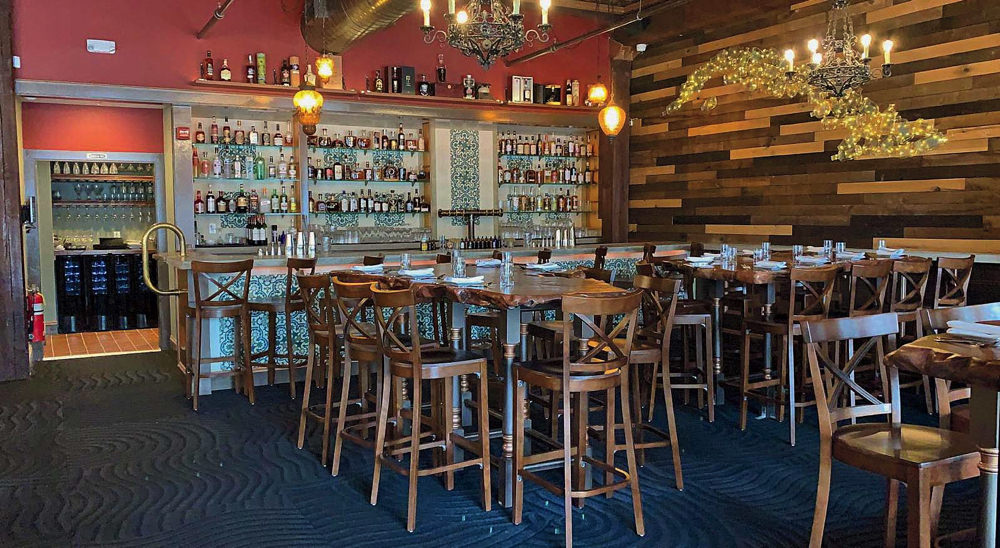 Photograph courtesy of Gustazo Cuban Kitchen & Bar
Since 2011, Gustazo Cuban Kitchen & Bar has grown from a homey storefront in Belmont, serving a handful of authentic specials, to two locations—in Cambridge and a new Moody Street, Waltham, site—that can seat more than 500 diners a night.
Such leaps are risky for any restaurateur and maybe more so for those serving ethnic food that requires fresh non-local ingredients, nuanced spicing, and long, slow cooking times. Jazzing up ropa vieja—shredded flanked steak in a refined tomato sauce—by dumping in paprika at the last second doesn't work. Carelessly handled, empanadas become tasteless wads of dough. Happily, none of this occurs at Gustazo, where Cuban-born owners Patricia Estorino and Adolfo de la Vega have scaled up without tapping out.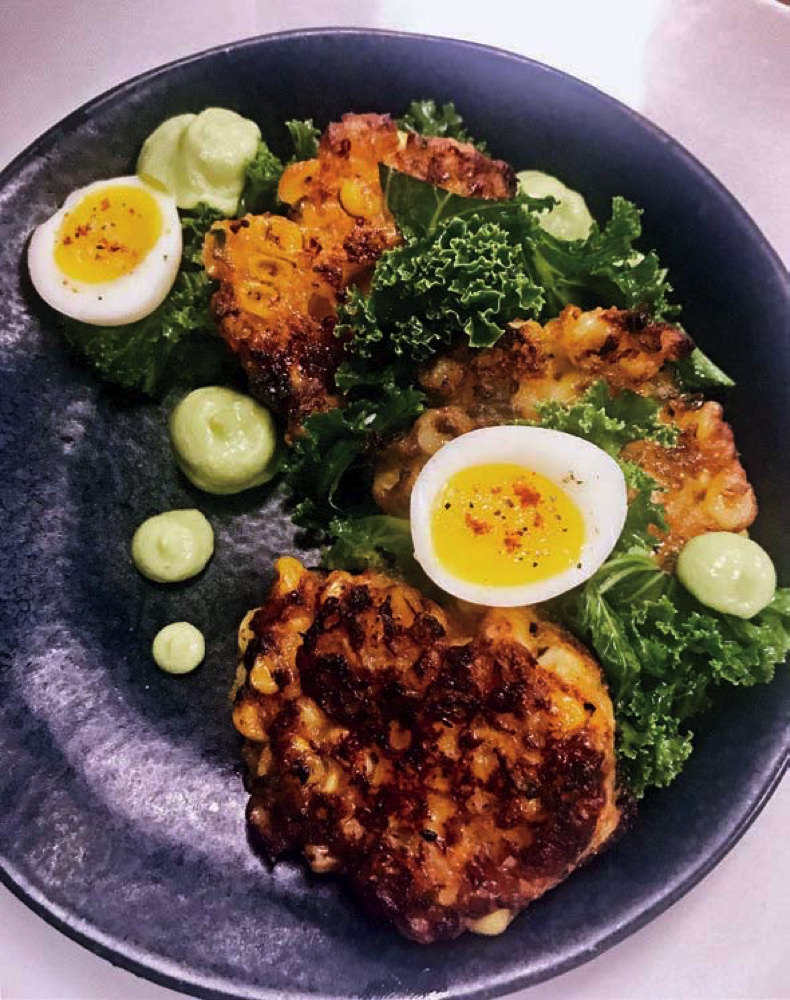 Photograph courtesy of Gustazo Cuban Kitchen & Bar
The Cambridge Gustazo opened last year. Its huge Porter Square space sports wood-heavy décor and rusty red walls lit with wrought-iron fixtures and brightened by art-house movie posters.
For a more festive evening, sit near, or at, the bar, with its rows of sparkling spirits and Spanish-style tiles. Beers, ciders, and wines from around the globe are all fine—but splurge for an elegant cocktail: a classic gimlet or margarita (get the optional guanábana), or the Rumba Rye, with hints of walnut and chocolate. A radiant wall sculpture depicts the island, and an eclectic salsa soundtrack puts one in the mood for intimate club-dancing.
Diners seeking less buzz may prefer tables across the room; the menu's vibrant tapas and entrées compensate. The modern, inventive options ultimately stay true to Cuba's Spanish, African, and Caribbean culinary heritage. Roasted cauliflower with pistachios ($13) is flecked with manchego—Spanish sheep's milk cheese—and plump lamb chops are paired with piquant romesco ($15). Caribbean maduros (fried sweet plantains) and tostones (flattened, fried savory plantains) often appear on the side—but don't miss the truffled yuca fries, thick and crunchy logs dipped in cilantro aioli ($9).
Vaca frita tacos ($14) replace tortillas with soft, slightly sweet tostones that enfold juicy strips of flank steak and chunks of avocado in a limey dressing laced with cilantro. Hot croquettes the size of golf balls are filled with a mash of Serrano ham and chicken ($7).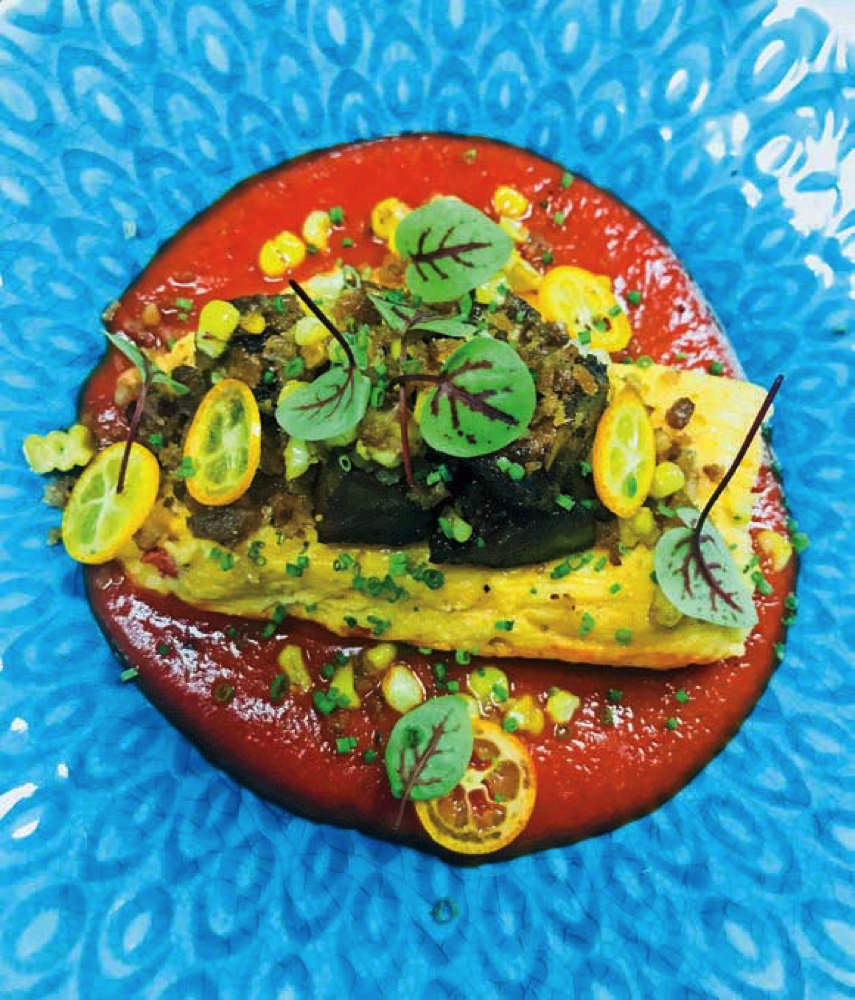 Photograph courtesy of Gustazo Cuban Kitchen & Bar
Do order the ensalada verde ($14). Whole grilled Little Gem lettuce leaves are dotted with fried ham and calabaza (squash); feta and pepitas add cream and crunch, and grilled tomatoes acidity. More decadent is the jibarito ($10): a spongy mélange of pork, smoked ham, gruyere, and pickles layered on tostones with a slather of mustard.
Shellfish and calamari in the large-plate mariscada ($32) swim in a velvety coconut-milk and lobster sauce. Or try the traditional arroz con pollo ($24), laced with saffron and topped with a poached egg. Market-priced ceviche comes piled in a seashell, amid raw onions, radish, and a sprinkling of pomegranate seeds.
Finish with a not-too-sweet tres leches cake with fresh fruit and crispy meringue ($10) or the dreamy dulce de leche-filled crêpes with vanilla ice cream ($8).
In all, an evening out at Gustazo is, as the name declares, a great pleasure.