Four Things to Do to Help Keep Your Favorite Businesses Alive
8.17.20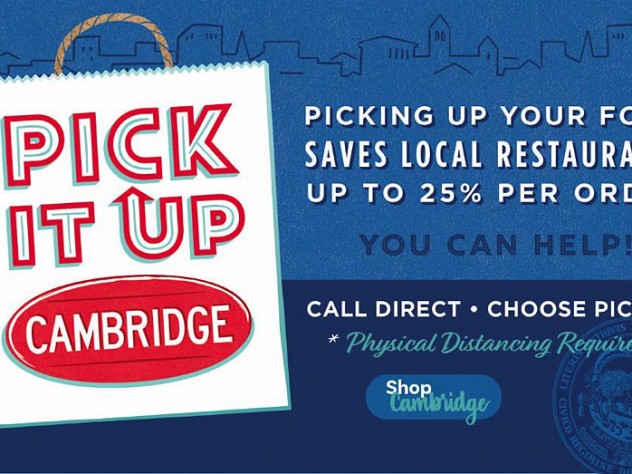 Courtesy of the Harvard Square Business Association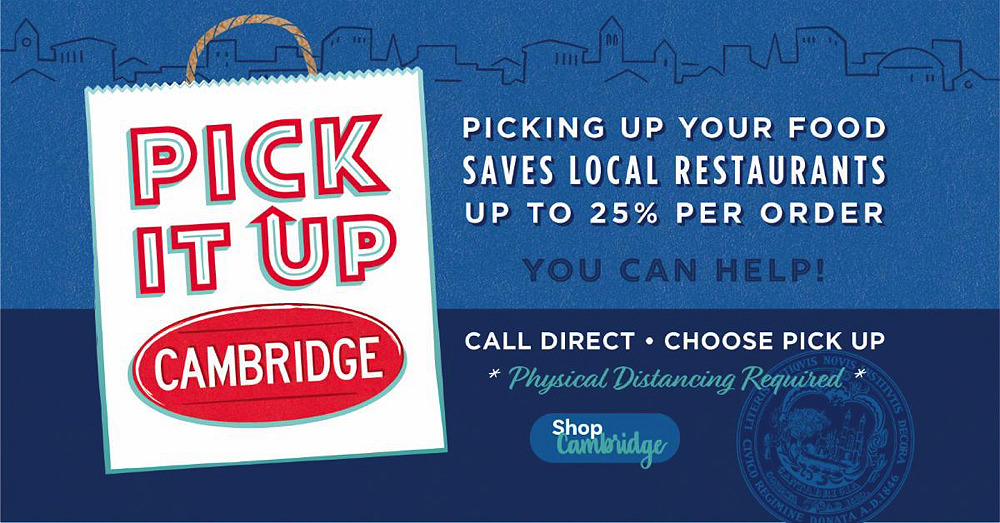 Courtesy of the Harvard Square Business Association
1. Pick Up Food Orders, Rather Than Ordering Delivery
Restaurants pay an average of 26.1 percent in fees on delivery orders coming in through third-party companies. Even when deliveries accounted for 20 percent of sales, that means a huge hit on profit. "I used to spend $10,000 to $12,000 a month in delivery fees," John Schall of El Jefe's Taqueria said. "Now I spend $25,000 a month in delivery fees."
A bill proposed in Massachusetts would cap the delivery fee statewide at 15 percent, which for many restaurants would cut fees "almost in half." The bill passed in the lower house unanimously, and is currently being discussed in the state senate.
In the meantime, the HSBA and the City of Cambridge have launched a social-media and print campaign called "Pick It Up Cambridge" to encourage patrons to call directly and pick up their orders to help business owners retain the full value of their service or product.
2. Donate to Local Organizations
Through the Passim Emergency Artist Relief Fund (PEAR), Club Passim gives out small grants to artists who have performed or taught at Passim sometime in the past 10 years. The club has raised more than $125,000 so far and has made grants to 250 musicians.
The Grolier Poetry Foundations and Forums Trust funds the Grolier Poetry and Bookshop and continues a legacy: "My father, Ifeanyi Menkiti, kept the store going for so many years because he believed deeply in the cultural value of poetry and the integral role of Grolier in the community," says Ndidi Menkiti. "My mother and our family intend to carry on that legacy. We look forward to a time when folks can browse our shelves again and attend the live, intimate poetry readings that make the Grolier so special."
3. Engage with Favorite Businesses on Social Media
Leave a Google review, follow your favorite businesses on Instagram, Facebook, and Twitter, share posts with friends, and join email newsletter lists for updates. "Engagement means a lot to us," says Rachel Wentworth of Forty Winks. "It's more important now than it's ever been." 
4. Buy Store Merchandise
Grendel's Den, Grolier Poetry Book Shop, Harvard Bookstore, and more are selling store-branded clothing on their sites. Consider this type of merchandise as a piece of history—or for gifts for Harvard Square-centric friends.