Montage
Off the Shelf
Recent books with Harvard connections
Nobody's Normal: How Culture Created the Stigma of Mental Illness, by Roy Richard Grinker, Ph.D. '89 (W.W. Norton, $30). The author, a professor of anthropology and international affairs at George Washington who studies mental health, writes at a moment when "societies throughout the world are challenging the stigma that has, for centuries, shadowed mental illnesses." The change is coming about, he says, because "it is impossible to imagine that there is anyone unconnected to mental illness," directly or through relationships with others. At such a time, understanding the history matters more than ever.
Seeking Virtue in Finance: Contributing to Society in a Conflicted Industry, by JC de Swaan, M.P.P. '99 (Cambridge, $29.99). A lecturer at Princeton, who is also an investment manager, probes ways in which finance—now largely caught up, it appears, in a self-absorbed pursuit of wealth for its own sake—can be returned to a larger purpose ("benefiting society and upholding humanistic values"), despite "the existing structures and set of incentives" that have bloated the industry and set it seemingly at odds with people who do other kinds of work.
Studying with Miss Bishop: Memoirs from a Young Writer's Life, by Dana Gioia, A.M. '75 (Paul Dry Books, $16.95 paper). The poet and critic writes brief portraits of six writers who helped him become one—among them, Elizabeth Bishop and Robert Fitzgerald at Harvard. It wasn't all glamorous. "Miss Bishop, I was to learn, rarely attracted more than a dozen unenthusiastic undergraduates," and when the class dwindled to five, it was relocated to a basement seminar room in Kirkland House: "One entered by finding a well-hidden side door in one of the dormitory's wings, descending several staircases, and then wandering around until one came upon a vast, colorless room full of unwanted furniture and dismembered bicycles." But the teaching, focused on the poems themselves, was indelible.
Not Made by Slaves: Ethical Capitalism in the Age of Abolition, by Bronwen Everill '05 (Harvard, $39.95). There are antecedents to Fair Trade coffee, non-GMO milk, and similar marketing signals that enable consumers to make their buying choices ethical ones. The author, lecturer in history at Gonville & Caius College, Cambridge, tells the surprising history of how abolitionists pioneered this brand of ethical capitalism (not always without flaws of their own), deploying commerce and consumption toward a larger end.
Metazoa: Animal Life and the Birth of the Mind, by Peter Godfrey-Smith (Farrar, Straus and Giroux, $28). The professor of philosophy—for a while at Harvard, now back home at the University of Sydney—melds thinking about biology with scuba diving to probe the evolution from matter to subjective awareness and the mind. He has had amazing encounters with octopuses, and has amazing things to say about these creatures that, in his telling, "experience their lives in a rich way."
When Brains Dream: Exploring the Science and Mystery of Sleep, by Antonio Zadra and Robert Stickgold, professor of psychiatry (W.W. Norton, $27.95). Two sleep researchers suggest that dreams, far from gossamer ephemera, "are psychologically (and neurologically) important and meaningful experiences." Drawing on their scientific research, they propose a model of dreaming they call NEXTUP (Network Exploration to Understand Possibilities), and apply their paradigm to explaining "what dreams are, where they come from, what they mean, and what they're for."
The Battle of the Classics, by Eric Adler (Oxford, $35). An associate professor of classics at the University of Maryland looks to the nineteenth-century debate over classics—fought fiercely and influentially at the Harvard of President Charles W. Eliot—to rediscover a rationale for the humanities today. Given the troubles afflicting the field (from attacks on the Great Books curriculum, to the wooliness surrounding "critical thinking"), a certain resort to the content of humanistic learning—and to the content of prior disputes over that notion—seems warranted, and is here usefully provided.
The End of Food Allergy, by Kari Nadeau, M.D. '93, Ph.D. '95, and Sloan Barnett (Avery/Penguin Random House, $28). Nadeau, who professes medicine and pediatrics at Stanford, and lawyer and journalist Barnett explain why immunotherapy—training the immune system to stop treating a food as toxic—holds high promise for those whose allergic reaction to nuts, wheat, eggs, dairy, or other foods can become catastrophic, and for whom scrupulous avoidance has been the only defense so far. Much work remains to be done, of course, but the promise (as in the burgeoning field of immunotherapies for cancers) is worth the pursuit.
An Infinite History: The Story of a Family in France Over Three Centuries, by Emma Rothschild, Knowles professor of history (Princeton, $35). "This is a history of three or four thousand people, who lived in agitated times." So begins a remarkable inquiry into the town of Angoulême, in southwestern France, beginning with the story of "an inquisitive, illiterate woman, Marie Aymard," and five generations of her extended family in the eighteenth and nineteenth centuries: the sort of history that has been exceedingly hard to tell, and therefore not often told. Rothschild here tells both the history and "how the technology of doing history has changed almost beyond recognition" since the field first mesmerized her in 1980.
Religious Terrorism, by Heather Gregg. M.T.S. '98 (Cambridge, $20, paper). A concise overview, by a faculty member of the Naval Postgraduate School, of the curious phenomenon that religions, chiefly in the business of propagating harmony and love, can promote, justify, and motivate terrorist violence and the killing of civilians. Understanding the political and social circumstances underlying the problem leads to clearer thinking about deradicalization programs and other measures to defuse such crises, which often seem pervasive.
Pirating and Publishing: The Book Trade in the Age of Enlightenment, by Robert Darnton, Pforzheimer University Professor and University Librarian emeritus (Oxford, $34.95). Continuing his deep scholarship into the history of the book, Darnton examines a Swiss publisher who pirated works of (often banned) French writers and published them in France. The cut-throat industry of that time helped spread Enlightenment learning widely and rapidly—and provides in some ways a useful perspective on the highly fluid, technologically challenged business of publishing today.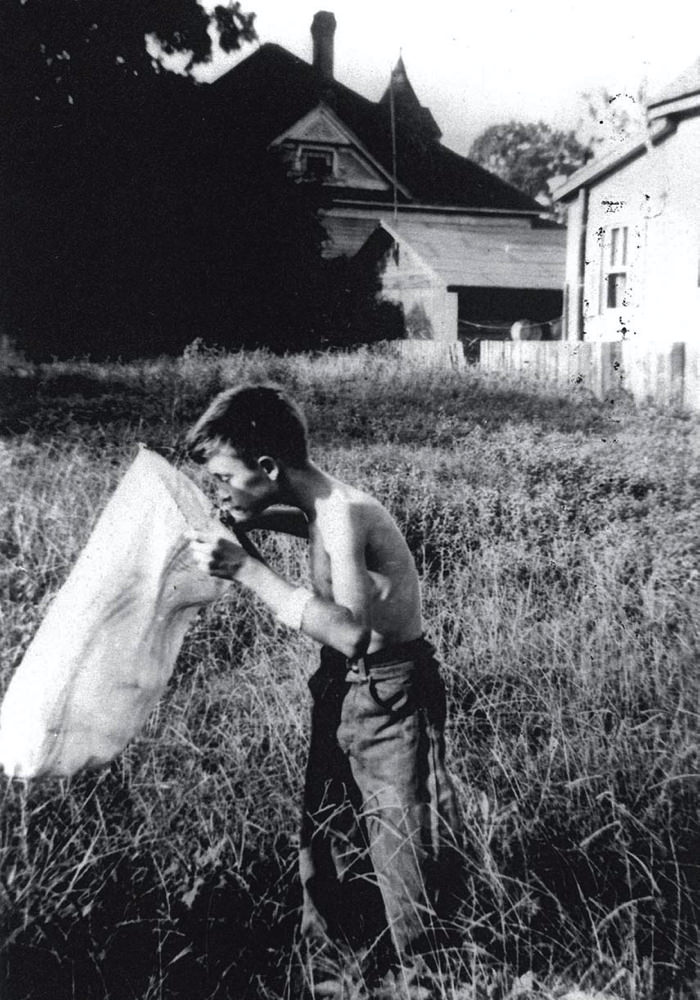 Tales from the Ant World, by Edward O. Wilson, Pellegrino University Professor emeritus (Liveright, $26.95). About eight decades into his study of ants, Wilson writes approachably (and perhaps especially for younger readers, given the mess their elders have made of the natural world) about his subjects and his science, myrmecology. As ever, he writes beautifully. Of kitchen ants he says, "You inspire fear in them; they should not in you." Instead, he suggests, "Place a few pieces of food the size of a thumbnail on the floor or sink. House ants are especially fond of honey, sugar water, chopped nuts, and canned tuna. A scout…will soon find one of the baits and…run excitedly back to the nest. There will follow social behavior so alien to human experience that it might as well be on some other planet."
You Are Not American: Citizenship Stripping from Dred Scott to the Dreamers, by Amanda Frost '93, J.D. '97 (Beacon Press, $27.95). Amid contentious debates about immigration, the status of "Dreamers," and whether this country will continue to recognize and welcome refugees, Frost (a former Ledecky Undergraduate Fellow at this magazine, now Bronfman Distinguished Professor of law and government at American University) examines citizenship: not just in legal terms, but also in the stories of those who were denied citizenship, had their status stripped, or were otherwise cast out. If some politicians renew efforts to "denaturalize" naturalized citizens or those born here, it will be especially helpful to have this humane, humanizing guide to what is at stake.