President Bacow's Harvard Baccalaureate Remarks
"This has not been a typical year"—but a tradition resumes, virtually.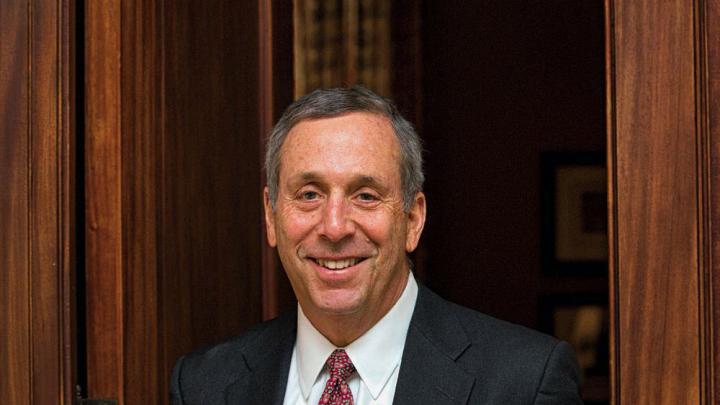 Good afternoon, members of the Class of 2021, soon-to-be alumni of Harvard College.
The role of the Harvard president in the Baccalaureate Service is to impart wisdom as you complete that last step in a long and sometimes difficult journey—the receipt of your bachelor's degree.
Had this been a typical year, you would have concluded this trek alongside one another, completing sections and labs, p-sets and papers, capstones and theses—dominating athletic opponents on the playing fields and wowing adoring audiences on the stage —commiserating and celebrating in places and spaces across our campus.
But this has not been a typical year. I need not paint a more detailed picture of what could have been—what should have been—and I will not offer you bromides.
The reality is that some of you have lost loved ones—and have been unable to mourn them surrounded by family and friends. Some of you have struggled—physically and mentally, financially and socially—as the pandemic has unfolded. All of you have been deprived of the simple joy of being together—and of experiencing your senior year as a class.
Every day since March 10, 2020, has reminded you that life—in the abstract and in the concrete—is both tenuous and uncertain. Every day has challenged and tested you, has created uncertainty and unease, has brought forth doubt and in some cases disaffection. Every day has given you a chance to give in, to throw in the towel.
Yet here you are. Despite what the past 379 days have served up, you have endured. You have fulfilled your requirements, completed your work, and finished what you started. On our campus, across the country, and around the world, you have adapted to unexpected circumstances. You have created community and embraced opportunity—not the ones you imagined when you entered Harvard but the ones you needed when the world changed on all of us, almost overnight.
And that is something to celebrate, something to acknowledge and cheer. Challenge is a given. For some generations, it is doled out in fits and starts. For other generations, it is heaped on them in an instant. As I am sure it is obvious to you, you fall easily into the latter category.
I suspect because you have had to overcome so much during the past 379 days that you have grown in unexpected ways.
How many of you have reconsidered what truly matters to you?
How many of you have tossed aside your prior neat and tidy five-year plans?
How many of you have become bolder and stronger, willing to stand up for equality and justice, eager to defend the truth?
You will one day look back on these days and realize that your steps toward your degree were really leaps and bounds toward figuring out who you really are. Very few classes in the history of higher education have been tested as you have been, and I wait eagerly—even impatiently—to see what you will make of your future. I could not be prouder of each of you.
In the meantime, since it is my job at this ceremony to impart wisdom, I do so in the form of three imperatives.
First, do not hesitate to connect. Before the pandemic, it was easy to discount the value of everyday interactions. Now, a mundane experience—of meeting a stranger's eye and sharing a smile—is something for which so many of us yearn. Take time to see other people, to understand how they see you and how they see the world. Remember that decency and kindness are not isolated incidents but conscious decisions.
Second, do not hesitate to love. You have formed relationships with one another that will see you through a lifetime. Find ways to stay connected so that you can support one another during all of life's passages: finding life partners, celebrating the arrival of children, heralding career successes, and contending with setbacks (and yes, there will be setbacks). Everything ahead of you will be improved by the company of people who knew you when you were just beginning to figure yourself out.
Third, do not hesitate to live. There are people who would gladly tell you what you should do next, but you must be wary of paths that you know are not your own. Be willing to change direction and to see where an idea leads. Remain open to serendipity. Recognize opportunity when it walks up and hits you in the face—because it will.
Those of you who have been listening carefully will know that my imperatives have one thing in common: other people. As you contemplate what comes next, be grateful. Look back and identify the teachers who most challenged you—who most inspired you. Take the time to tell them what you remember about being in their classrooms or even on their Zoom screens. Your gratitude is a gift, and you should give it liberally to those who made your success possible.  There are countless others who also made your time here a bit more pleasant, a bit more interesting, a bit more rewarding. Coaches, proctors, tutors, and countless staff members who came to work in the midst of a global pandemic so you could complete your Harvard education.  Please take the time to thank them as well.
In a year of being apart, we have learned that togetherness cannot be achieved fully through a screen, a microphone, or a speaker. We have gained a deeper appreciation for unmediated communication. There are many ways to express this sentiment, but I cannot beat Alexander Graham Bell's first utterance on the telephone (incidentally, also on March 10—but in 1876):
"Mr. Watson, come here—I want to see you."
When humanity has  this pandemic in its rearview mirror, I want to see you. I want to shake your hands and hear the stories you will one day tell your grandchildren about your extraordinary senior year. But—most of all—I want to watch you march into Tercentenary Theatre—reveling in the pomp and circumstance that should have been yours later this week—and I want to thank you in person for facing adversity with remarkable grace, goodwill, and grit.  
Until then, enjoy your last moments as undergraduates and savor all that you have gained in wisdom, knowledge, friendship, and self-understanding over these past four years. Best of luck to each of you—and Godspeed.
You might also like
Harvard Chabad, IDF, and Bill Ackman screen October 7 Hamas footage
Toward another apartment complex on Harvard-owned land
Stepping down after 30 years of University service
Most popular
After a multiyear renovation, Harvard Art Museums make ready for a November reopening.
Fall travel to New England's seacoast offers art, history, biking, and great restaurants
Harvard's Art Museums reopen, poised to fulfill their pedagogical purpose.
More to explore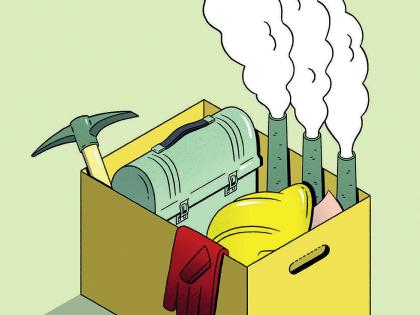 Expect massive job losses in industries associated with fossil fuels. The time to get ready is now.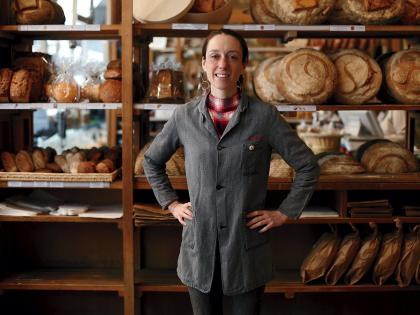 A third-generation French baker on legacy loaves and the "magic" of baking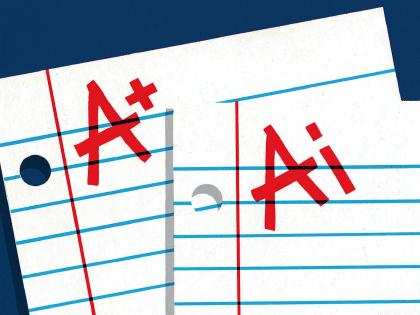 Generative AI can enhance teaching and learning but augurs a shift to oral forms of student assessment.