Harvard Squared | All in a Day
Natural Winter Wonders, Mass Audubon
Getting outside and enjoying the New England's winter season
Layer up and get outside for a series of winter walks with Mass Audubon. The conservation organization has 60 scenic sanctuaries, from the Berkshire Mountains to the Atlantic Coast, many of which offer year-round events for adults and families. Check the website for a comprehensive list of programs, but here's a glimpse of what's on tap.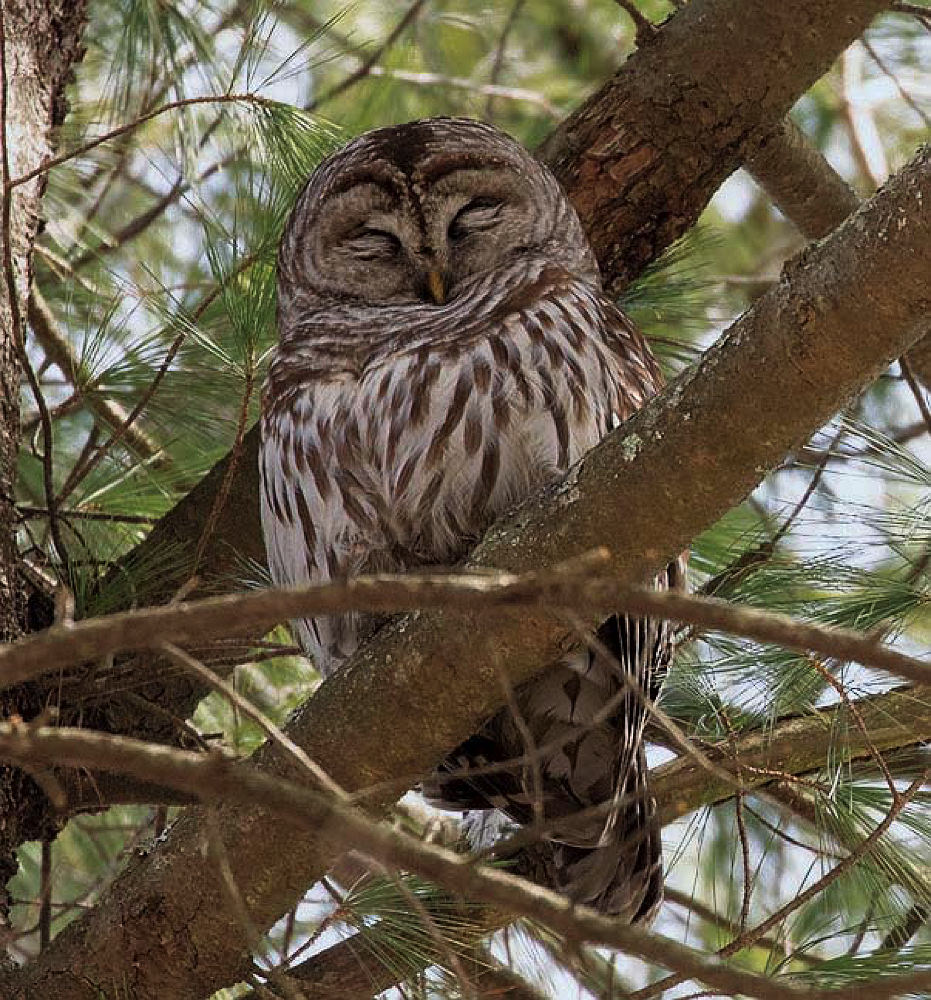 Photograph courtesy of Mass Audubon
The preserve at the Museum of American Bird Art, in Canton, hosts "Family Owl Prowl" (February 16). The two-hour excursion through wooded trails offers the chance to learn about these fascinating nocturnal creatures. Families can listen for hooting calls, look for tree cavities where birds hunker down, find other signs of owl life, like pellets, and even make nests out of natural fodder. In Plymouth, venture out after dusk for the "Snow Moon Hike" at Tidmarsh Wildlife Sanctuary (February 16, ages 10+). Enjoy sharing the terrain with creatures who make their home along the streams, ponds, and marshes of this former cranberry farm. "Wildlife Tracking for Beginners" (February 26, ages 14+) offers a two-hour morning jaunt through Princeton's Wachusett Meadow Wildlife Sanctuary. Assistant sanctuary director Cindy Dunn leads the search for hints of animal life in the snow, mud, and frozen earth. Basic tracking techniques, like identifying scat, imprints, and feeding signs (gnawed bark, acorns, and bones) are covered, along with how to find animal pathways and hibernation haunts. The hilly sanctuary is a former farmstead with 12 miles of trails through meadows, woods, wetlands, and scenic overlooks.
Unable to get outside? Stay cozy and check out Mass Audubon's six-part online "Wonders of Winter" series exploring snowy owls, the starry sky, and winter crow roosts, January 13 to February 17.