Leaning into Winter
Exploring Burlington, Vermont
Standing outside Foam Brewers and gazing across parklands and a pedestrian path that skirts the lake, it's hard to imagine that the land was once packed with abandoned mills and petroleum tanks. "In the '70s and '80s, the Burlington waterfront was an industrial wasteland," notes local author and journalist David Goodman '82. "As you walked from downtown to Lake Champlain, you were blocked by train tracks and chain-link fence topped with barbed wire." Few foresaw the transformation (led in large part by then-mayor Bernie Sanders) that would turn the small city of into a regularly touted "most livable" destination and a year-round magnet for visitors.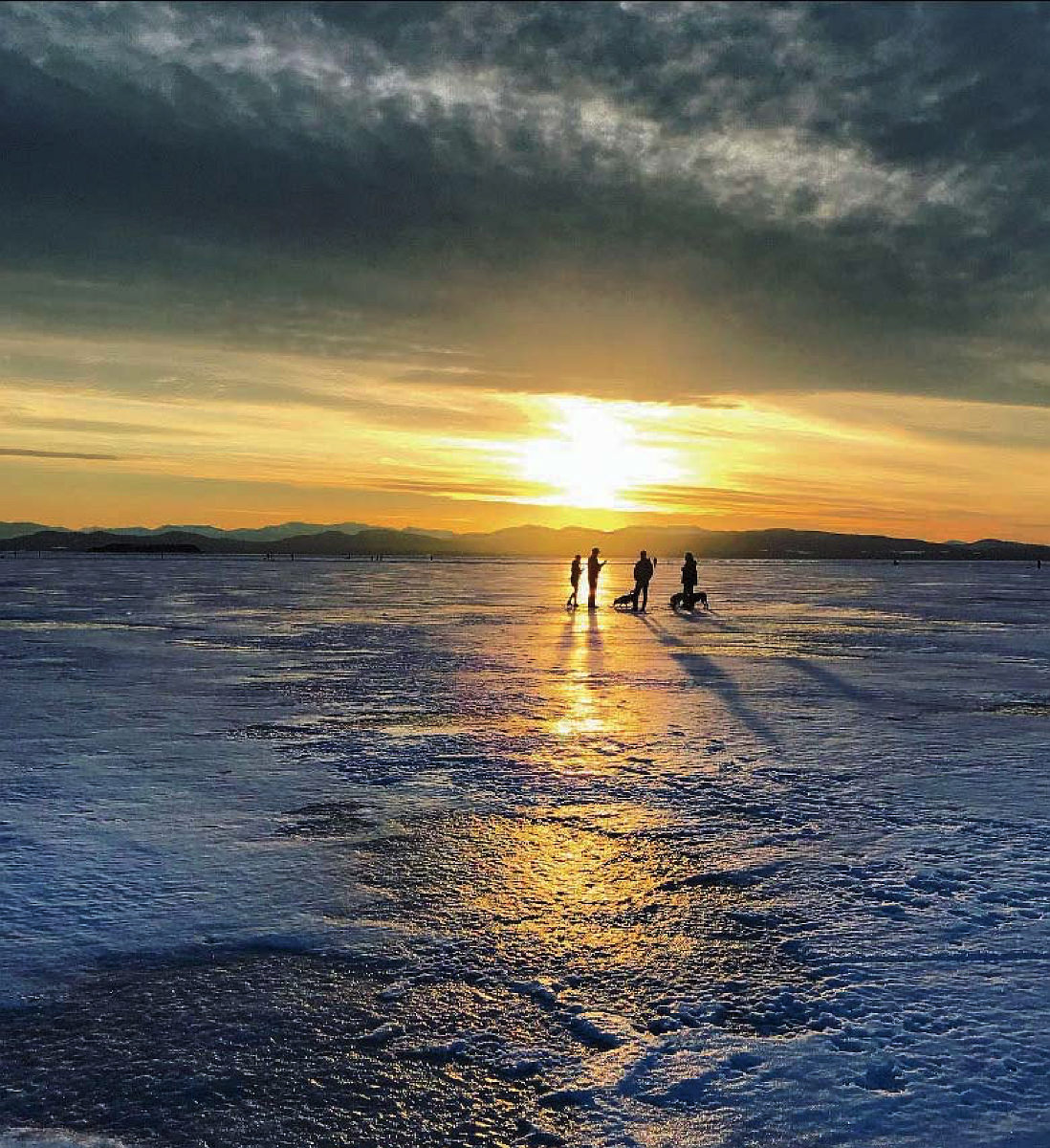 Photograph by Kristina DeMichele
The beautiful expanse is itself now a major draw, even in the winter. It's not hard to get out on the ice to fish and skate. Just inland from Burlington, more winter sports abound. Nearby ski mountains and lodges offer trails for alpine and Nordic skiing, and the seven-mile lake path, intermittently plowed, is also prime terrain for cross-country skiing and fat bikes. Indoors, the city's arts and culture community thrives through the coldest months, with artisan events, theater, concerts, and exhibits. For a city of just 42,645, a surprising number of excellent restaurants and microbreweries line the pedestrian mall on Church Street and in the South End Arts District. The mental trick, Vermonters like Goodman say, is to face and embrace the frigid season: "You have to love winter here—because it's long."
Skiing First
For those seeking winter sports, the vistas viewed from downtown beckon. To the west, the lake stretches to New York State and the Adirondack Mountains, to the east is the majestic Mount Mansfield. "You're practically tugged down the street to get into the outdoors," Goodman says. That's what first lured him and his then-girlfriend Sue Minter '83 (Vermont's former secretary of transportation and 2016 Democratic gubernatorial nominee who now leads the antipoverty agency Capstone Community Action) to weekend skiing and hiking adventures in Vermont, and then to move to there from Cambridge in 1991. Goodman, in fact, proposed to Minter at the end of a rainy trek up the Long Trail to the 4,393-foot summit of Mount Mansfield, the state's highest peak. Through his ensuing years of exploring the wildness of his new home grounds, he came to write the definitive Best Backcountry Skiing in the Northeast: 50 Classic Ski and Snowboard Tours in New England and New York, newly updated in 2020. He's written other books with his sister, Amy Goodman '84, of Democracy Now! and hosts his own popular public-affairs radio show and podcast, "The Vermont Conversation."
Among the ski venues closest to Burlington, he recommends the Bolton Valley resort. It has backcountry skiing, but also tamer downhill runs, Nordic ski trails, and night skiing. But don't be surprised to see folks out on the mountainside also trekking uphill. "It's full of people who put on their skis and climbing skins and ski up the mountain on designated trails. It's a very social scene," he says, "because you see people coming up and going down, all wearing their headlamps at 5 a.m."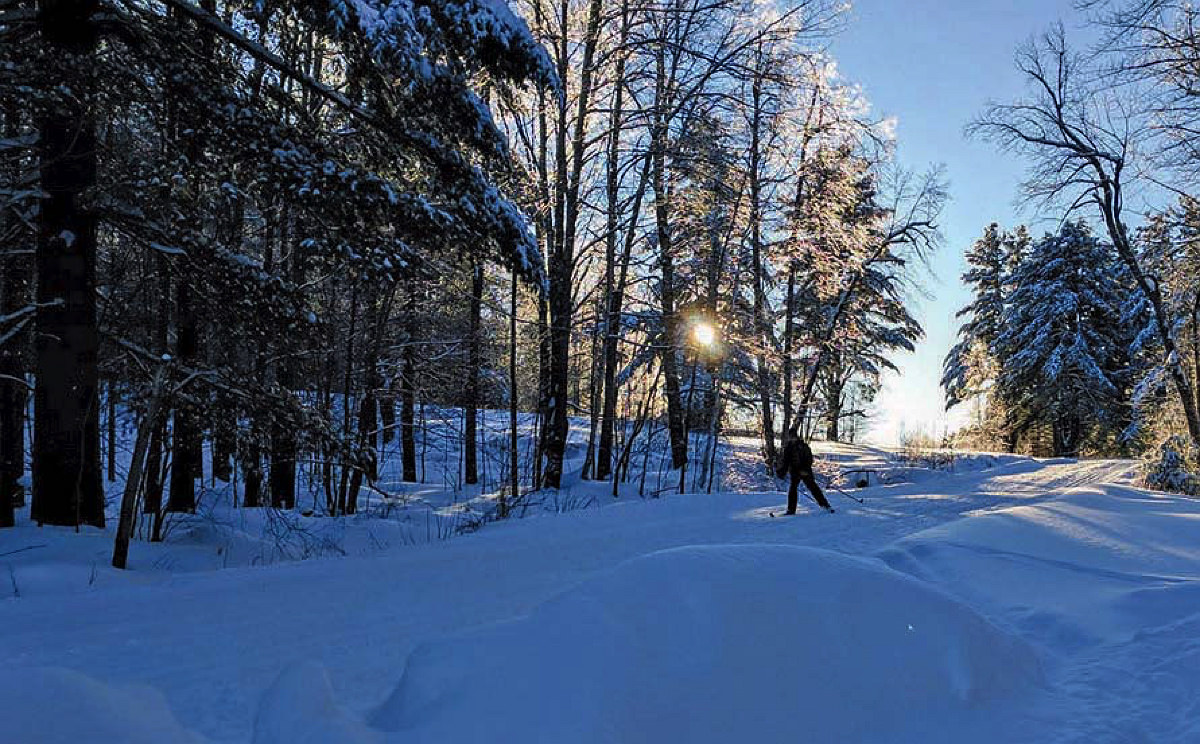 Photograph courtesy of Sleepy Hollow Inn
Burlington is within striking distance of some major ski mountains, but South Burlington native and artist Caroline A. Weaver '13 prefers the more homegrown sites, like the Sleepy Hollow Inn and ski/bike center, in nearby Huntington. She uses the cross-country trails there several times a week because the inn blows in snow and lights the trails. "And for competitive Nordic enthusiasts," she adds, "they host a Wednesday Night World's race followed by a community potluck." For a more remote excursion and "winter glamping," she says, try renting the Butternut Cabin through Vermont Huts (Goodman is on the board of directors). "It's not a concierge service. You have to lug your stuff up there. You can find some of the 'bougie' amenities in Vermont, but a lot of our offerings have a scrappier feel."
Another smaller beloved place nearby is Cochran's Ski Area. The nonprofit organization, in Richmond, provides affordable and accessible skiing and snowboarding, with lessons and races geared for the younger set. It's a true small-community ski experience, Weaver says, especially during "$5 Fridays." But don't be fooled. Cochran's is also "a premier ski-racing academy."
Right in Burlington—no driving required—anyone can ski for free at the nonprofit Intervale Center. City-based musician Reid Parsons '15 says "you can walk or ski right down to the volunteer-groomed trails in the floodplains of the Winooski, skiing over farm fields. I go all the time because I work down there! Night skiing is really fun there, too—you don't even need a headlamp. Really flat and great for beginners."
In-Town Community
Weaver, a varsity swimmer at Harvard and former College admissions officer, resettled in Burlington in 2016, and now lives about 15 minutes south in Shelburne and is developing her artistic career. What's special about the area "is the sense of connection," she says. "If you live here long enough, you will lose the sense of anonymity you feel in a big city, but you will be a part of the daily fabric of life. If seven degrees of separation is the global rule, three defines Burlington, Vermont." She and Goodman are president and vice-president (respectively) of the Harvard-Radcliffe Club of Vermont—a social and intellectual community of some 1,800 alumni across the state—and they serve as volunteer admissions interviewers.
Small, independent businesses dominate downtown, and it's still possible, she says, that "one new person or one new business can make a deep impact on our community." For example, the Vermont Comedy Club, co-founded by performers and educators Nathan Hartswick and Natalie Miller in 2015, now features stand-up, improv, and sketch comedy, along with classes and a cabaret café in a renovated armory. "The club is awesome," agrees singer-songwriter Parsons. "They bring in great acts, people from SNL and a ton of high-end, super-funny people. It's in a small space with food and beverages and is pretty affordable. It's kind of a hidden gem in Burlington, especially during the winter." Parsons grew up in central Vermont and moved to Burlington in 2017 to join the creative, entrepreneurial spirit that also drives the local music scene. Parsons regularly performs (tending toward Americana tunes) and is working on an album to be released this fall (look for upcoming concerts on her/their website).
Among her favorite musical haunts is The 126, which serves cocktails and doubles as a jazz club, with local and guest artists performing four nights a week—and Mondays reserved for open-mic comedy. She also adores the Wallflower Collective for its "good energy and welcoming staff—and the whole bar is just full of couches, so it's a really comfortable place to go." For an edgy and intimate night, try Radio Bean for its eclectic lamp-lit space and varied acts: "You're five feet from the musicians and the stage is about 15 inches from the floor," Goodman says.
Nectar's—where Phish started out—and Higher Ground host bigger bands in rock, jazz, and indie music. Burlington, Weaver points out, punches above its "weight for musicians because a lot of artists tour up from New York City to Montréal." The top performers and theater shows appear at the classic downtown Flynn Center for the Performing Arts. Look for Gladys Knight (no Pips) on November 19, the Hip Hop Nutcracker on December 6, and a holiday pops concert by the Vermont Symphony Orchestra, with guest conductor Anthony Parnther, on December 10. It's a beautiful, historic space, Weaver notes, and while she used to roll her eyes at the "guaranteed standing O," she now loves it: "We're just a very appreciative audience."
Fuel for Winter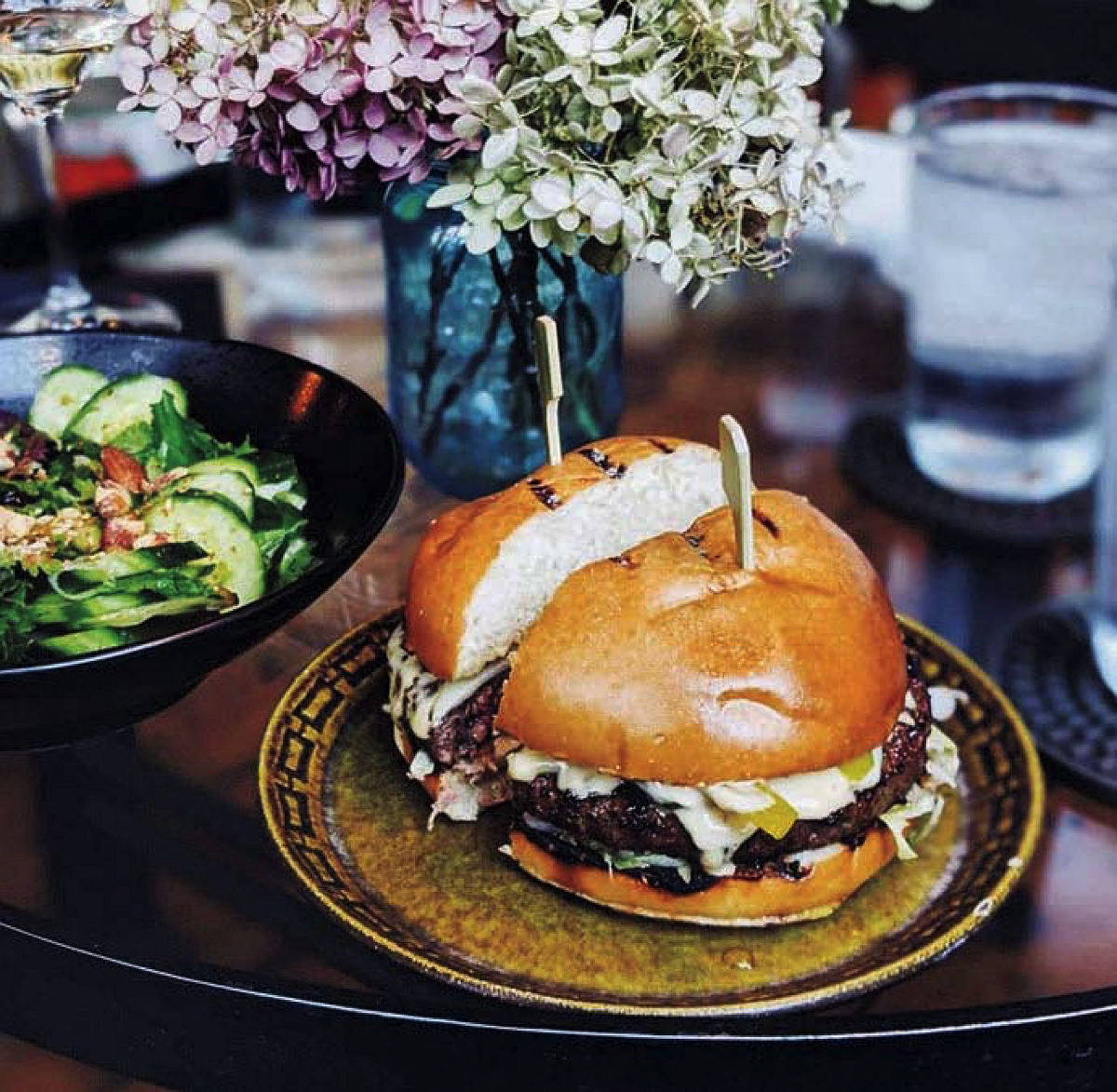 Photograph courtesy of Poco
Before or after shows, choose from multiple excellent food and drink options. Goodman recommends the Chinese gourmet restaurant A Single Pebble, known for its mock duck, and the refined gastropub Farmhouse Tap & Grill, for local brews and tastes of "Vermont cuisine." For great Eastern Mediterranean mezze, Weaver points to Honey Road. She also likes Bistro de Margot, "one of the few white-tablecloth restaurants you can find in Burlington." For dinner, Parsons raves about Poco, "a tiny place with small plates," and Poppy Café, for its "insanely creative sandwiches."
Burlington-area craft breweries, too numerous to name, warrant a guided tour. City Brew Tours (founded in Burlington in 2008 and now available in many other locales) is a safe way to sample beers by way of a professional driver. For a walkable, self-guided tour, check out the Vermont Brewers Association's Burlington Beer Trail.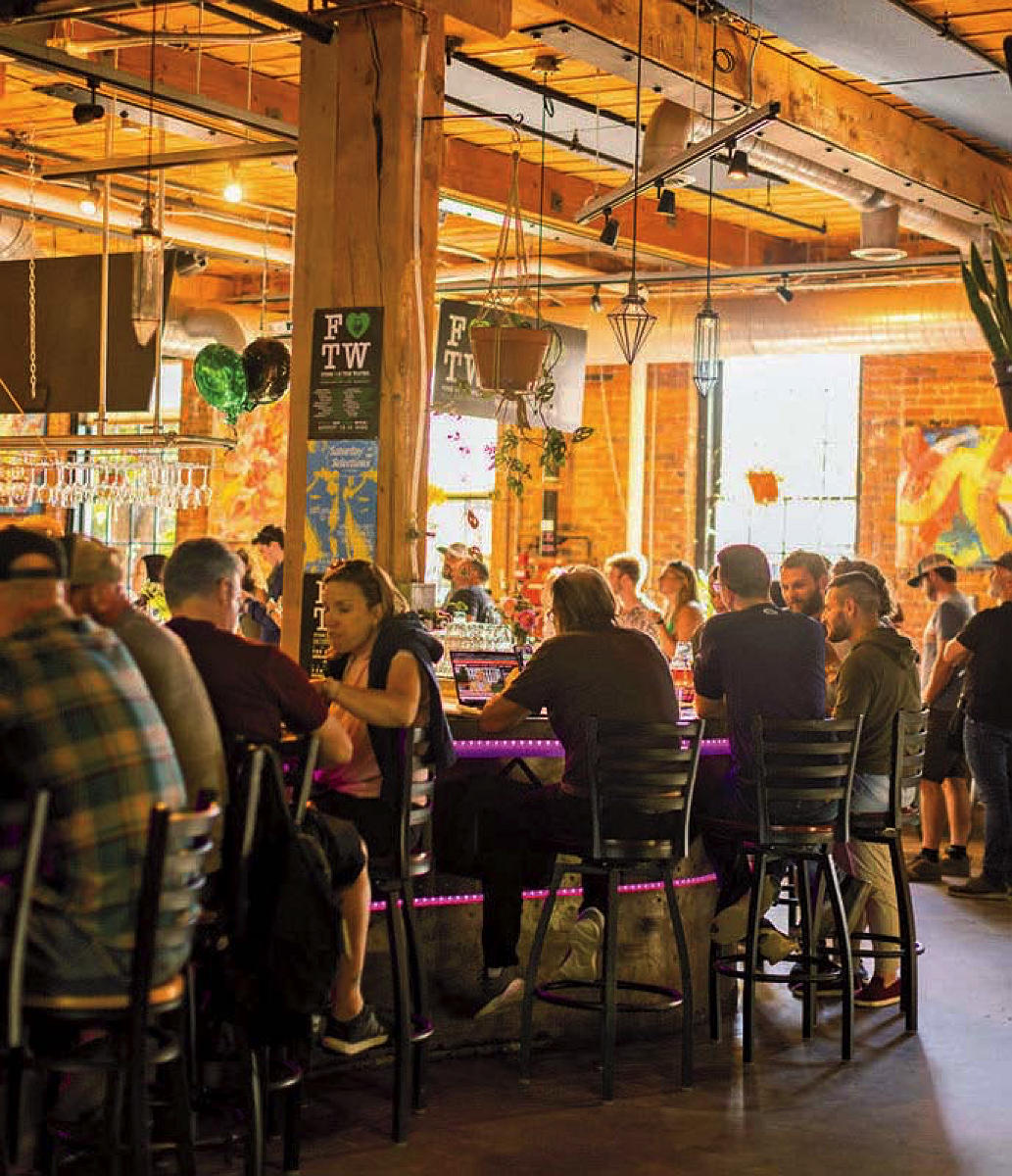 Photograph by Montgomery Sheridan
Goodman and Parsons both like Foam Brewers, which opened in 2016. The airy, industrial-chic taproom on the lake offers rotating brews and other interesting drinks—hard cider and kombucha—along with cheese and charcuterie plates. In the last few years, Parsons adds, Foam has become a "legitimate small venue, expanded space for alternative music and DJs and a really wide spread of music, with a talented booker bringing in people who are regionally up and coming."
For a full meal tending toward high-end comfort food, go next door to Foam's sister restaurant Deep City. "That way you can spend the whole evening down by the waterfront," says Parsons, "which is a good way to do it because the winter wind is pretty intense!"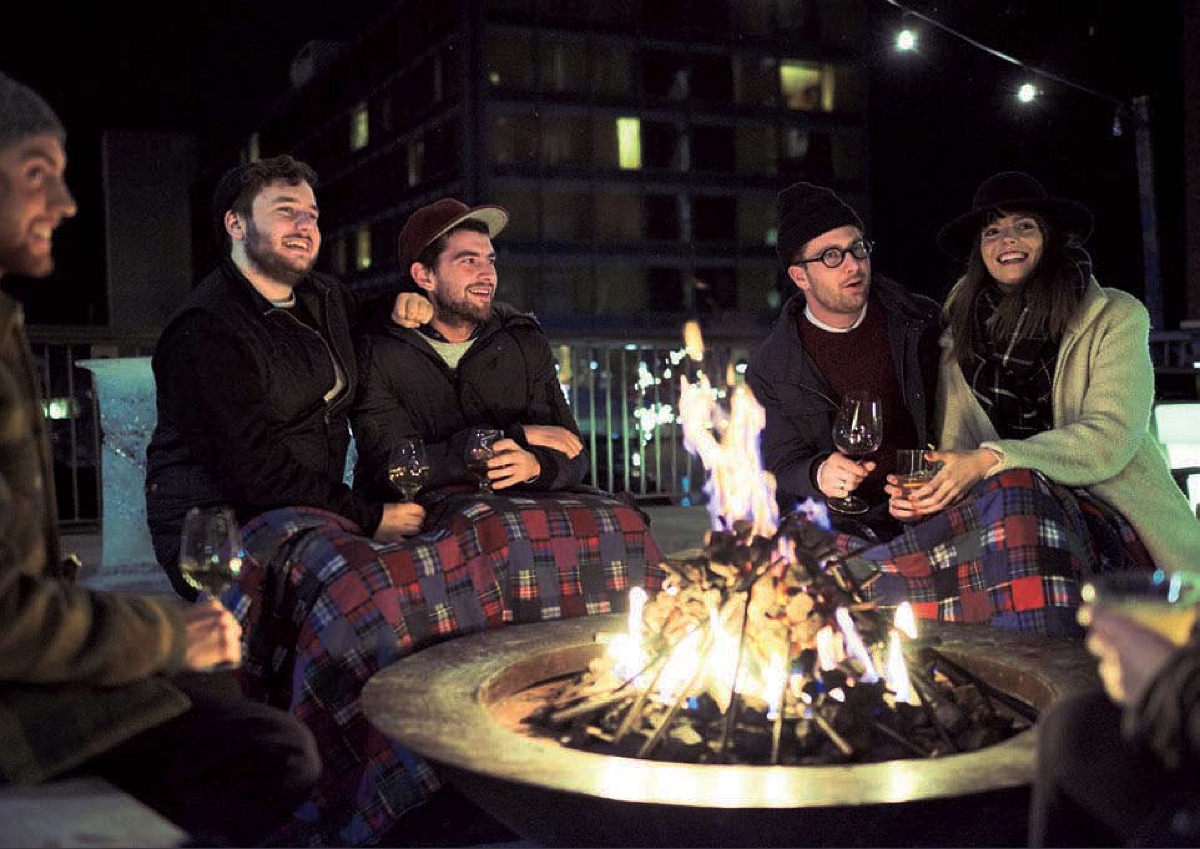 Photograph courtesy of Hotel Vermont
Farther away from the howling lake winds is the lively Hotel Vermont. This hub of lodgings, food, and drinks (at its Juniper restaurant) also hosts the terrific Wednesday Jazz Nights, with trumpeter Ray Vega, and other events, like the Holiday Market (December 10) featuring more than 30 local artists and makers.
The Mind's Eye
For fine art, visit The Fleming Museum of Art at the University of Vermont. Five permanent-collection galleries present works from around the world and across the centuries, including Asian, Native American, Pre-Columbian, Ancient, European, and American Art. Among the rotating contemporary exhibitions this winter season are Rockwell Kent: Prints from the Ralf C. Nemec Collection, spirited works depicting social and political events of the mid-twentieth century, and Dark Goddess: An Exploration of the Sacred Feminine, a collection of photographs by Shanta Lee Gander (both shows on display through December 9). The Soda Plant, an incubation organization that rents store and studio space to an eclectic group of creative types, has a "more indie vibe," Weaver notes, and many of the artists "permit you to wander in and out of their workspaces." Rotating exhibits adorn the walls, and visitors can grab drinks and snacks from the in-house Tom Girl Kitchen and Brio Coffeeworks.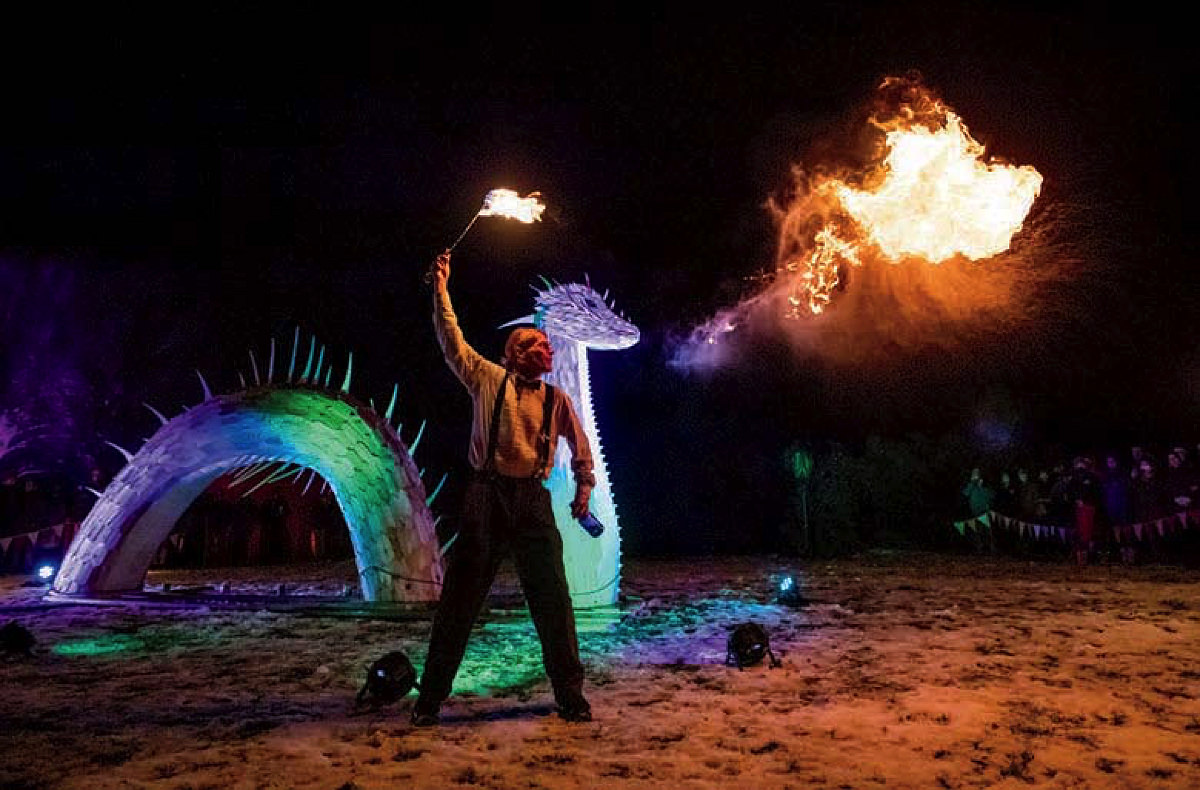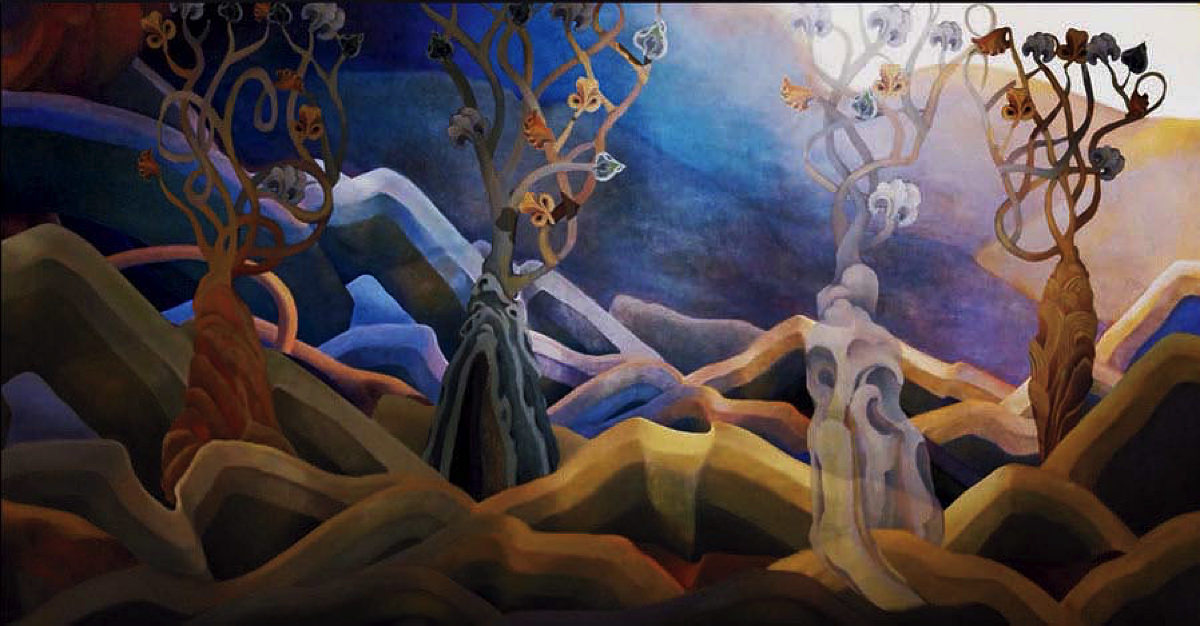 Photograph courtesy of Burlington City Arts
The Burlington City Arts (BCA) center has two winter exhibitions, Valerie Hird: The Garden of Absolute Truths, an installation of paintings and multimedia features exploring "humanity's shared myths," and Bill McDowell: Roxham Road to North Elba, photographs reflecting current and historic questions of social justice (both up from October 21 through January 28). But BCA also hosts the BTV Winter Market, featuring local artists, makers, chefs, and small businesses selling unique wares in City Hall Park, on weekends. And on New Year's Eve, BCA presents the city's official New Year's Eve community bash with performers and artists commissioned through the Bright Ideas Project (a crowdsourcing endeavor that gathers input from Vermonters across the state). The arts venue Karma Birdhouse has organized a collection of drawings by artists across the country, Anywhere from Anywhere, through December 1, and a group show of silkscreen works by the nonprofit Iskra Print Collective (December 9-January 31).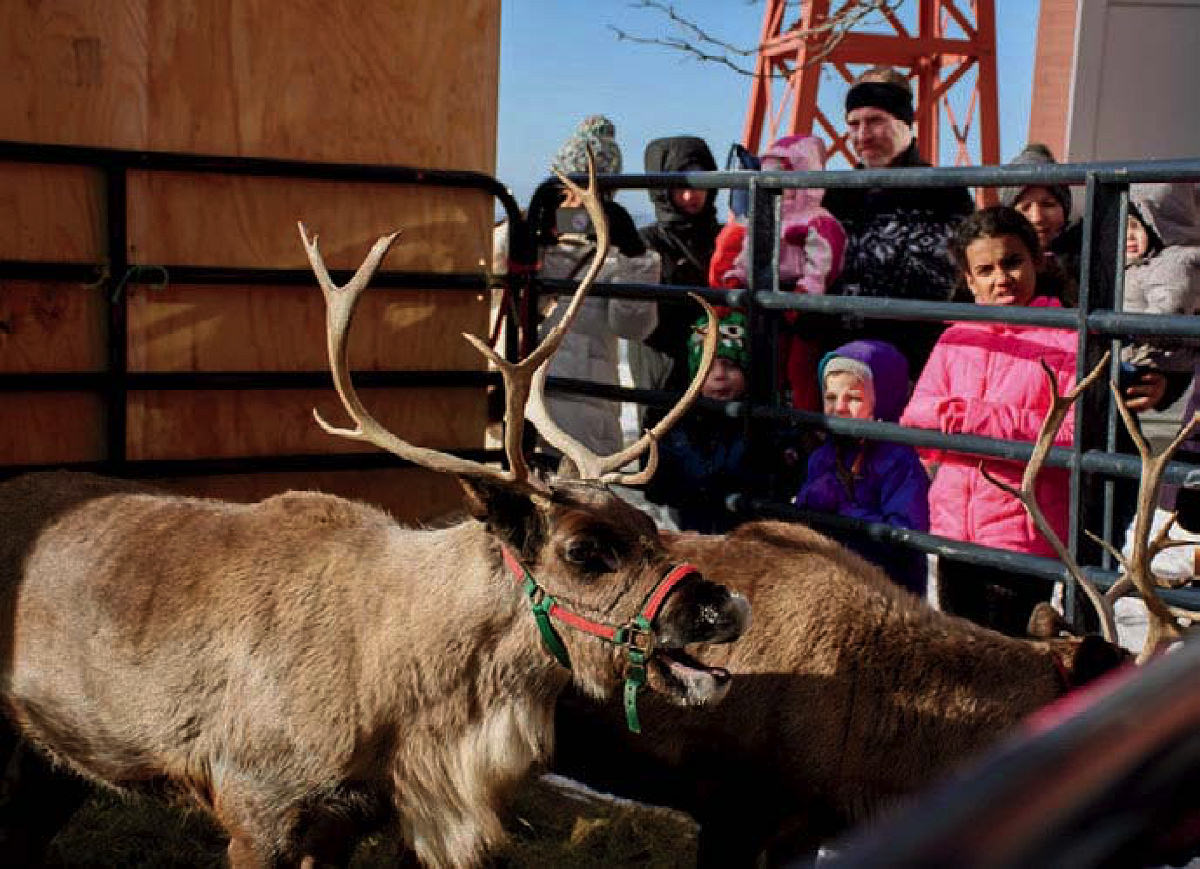 Photograph courtesy of Echo
South of Burlington don't miss the Shelburne Museum, a 45-acre art complex that offers year-round exhibits and puts on a popular Winter Lights display starting on November 25. Its Ticonderoga steamboat "floats" on a sea of blue illumination, while a grove of massive pine trees is festooned with thousands of twinkling lights. (Reserve early for advanced tickets.) Specifically for youngsters, the ECHO/Leahy Center for Lake Champlain is an exploratory space by the waterfront. Through January 15, the Guardians of the Great Outdoors exhibit invites visitors to climb a rock wall, tend a garden, stand watch in a fire lookout, and row a boat amidst immersive wilderness scenes—all recreated indoors. Check the website for special winter events, like meeting a team of sled dogs and learning, up close, about reindeer from the Vermont Reindeer Farm—and what makes these mythic creatures so well-suited for the cold and snowy weather.
For human beings, that cogent adaptation requires finding "things you enjoy," according to Goodman. "Otherwise, there's always Florida for people who love to complain about the weather."
You might also like
The Crimson springs a major upset.
Harvard officially installs Claudine Gay, its thirtieth leader.
A half-dozen symposiums feature Harvard research on AI, climate change, inequality, and more
Most popular
A community letter as the new administration begins
Solving legal challenges at MoMA
More to explore
A test can identify these productivity-boosting personnel.
Ancient history professor studies coins, ceramics, and Zelda.
Anwar Floyd-Pruitt's wildly profuse art