Raising Young Voices
The music of the Boston Children's Chorus (BCC)—with themes of immigration, protest, and history—seems to especially resonate with its teenage singers. "The pieces are so powerful," says soprano Rory Li, "and when you are feeling that in yourself and you are reaching into the power of others, through that connection, it is so moving. It's a feeling you don't find anywhere else in the world."
This 2022-23 concert season features fresh takes on spirituals and hymns, along with new works. Mark Hayes's arrangement of "Lift Every Voice & Overcome" combines timely elements of traditional songs. "Finding a Home," by Sydney Guillaume and Kevin Ramsden, evokes an immigrant's journey through both English and Haitian-Creole lyrics, while "We Are," by Sweet Honey in The Rock's Ysaye M. Barnwell, explores rebirth and spirits of the past.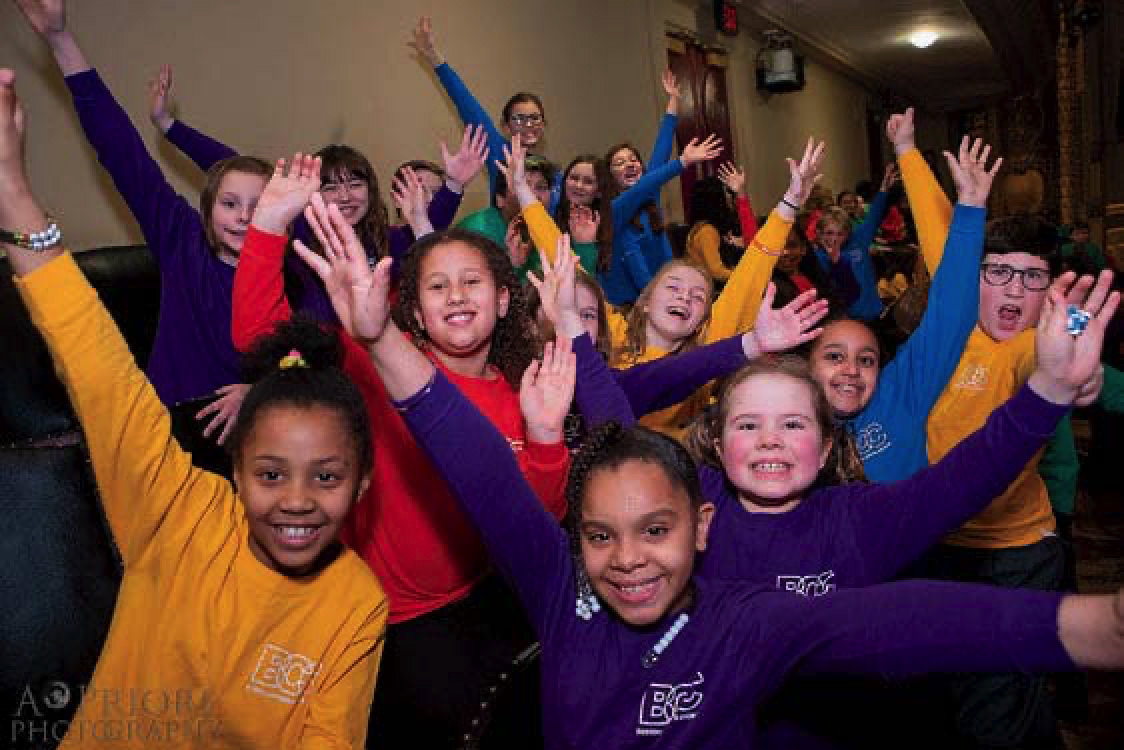 Photograph by Gretjen Helene/courtesy of the Boston Children's Chorus
If the music seems subsumed under the messages, that's part of the point. Celebrating its twentieth anniversary, the chorus was founded by longtime civic leader Hubie Jones to harness "the power of music to connect our city's diverse communities, cultivate empathy, and inspire social inquiry." Since 2003, the nonprofit has grown to 11 choruses raising the voices of some 300 children, ages seven to 18. What they learn goes beyond musical techniques. "The exhilaration of a concert is almost like being on a sports team," says Matthew Kromm, who began at BCC as a young soprano and is now in the bass section. "You're preparing for the 'big game' and then you get there and something within you just turns on. It's about all that rehearsing together, making mistakes and growing together, and coming into contact with [social justice] themes and people I would not have met any other way."
Although he happily followed his siblings into BCC, it took time to tell his male friends that he sang seriously. BCC urges that expansion of the self—just as the opening line of Barnwell's song promises, "For each child that's born, a morning star rises to sing who we are." On stage, Kromm adds, you're performing "these very emotional songs. And that vulnerability can scare some people. But once you embrace it, it becomes really special."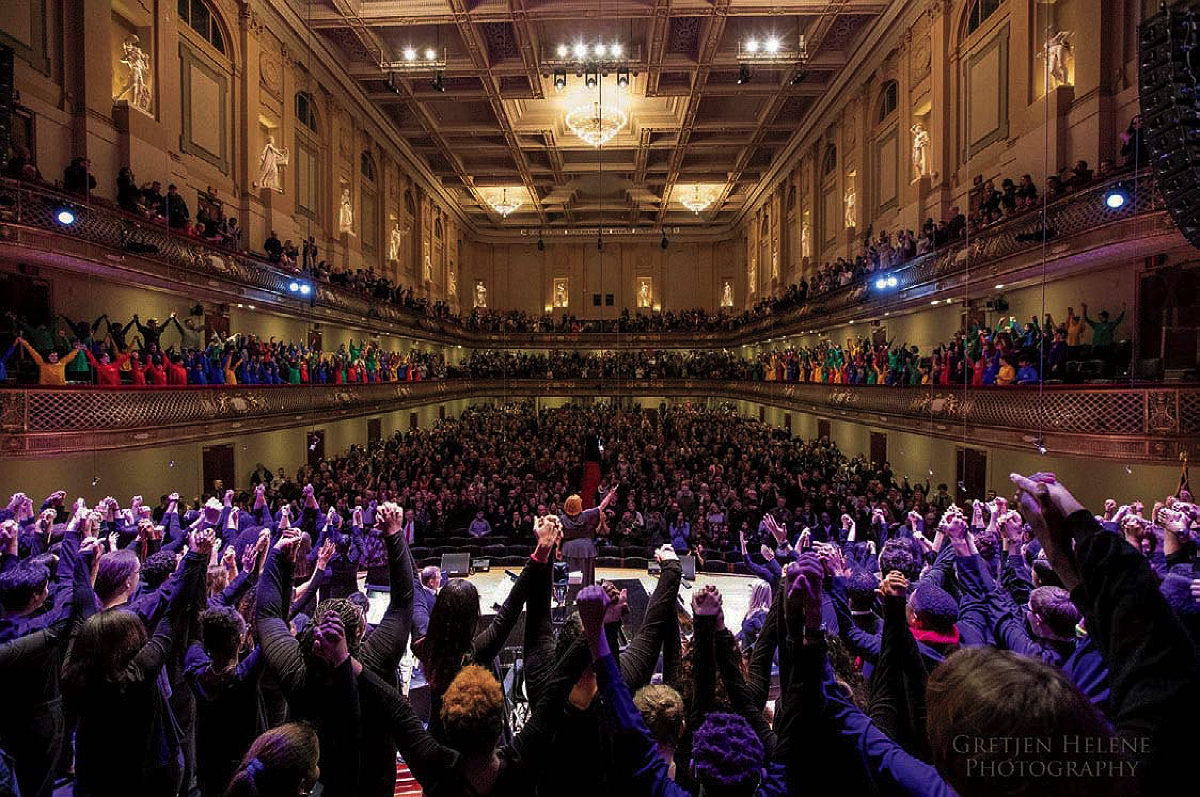 Photograph by Gretjen Helene/courtesy of the Boston Children's Chorus
Scheduled concerts include the Martin Luther King Jr. tribute (January 16, Boston Symphony Hall) and a family-friendly show (March 18, Trinity Episcopal Church, Fairfield, Conn.).
You might also like
The first in a series of public conversations about Harvard and the legacy of slavery
How to encourage free speech and inquiry on campus
A new play at the A.R.T. provides a modern take on ancient mythologies   
Most popular
Brief life of a formidable anthropologist: 1903-1991
First-years Ngozi Musa and Gabby Thomas help set the pace for track and field.
A negative investment return and annual spending reduce the endowment's value 5.1 percent.
More to explore
A test can identify these productivity-boosting personnel.
Ancient history professor studies coins, ceramics, and Zelda.
Anwar Floyd-Pruitt's wildly profuse art