Litchfield's Legal Eagles
The bright young men who crammed into the one-room schoolhouse to train as lawyers in Litchfield, Connecticut, in the late 1700s went on to shape the politics, systems, and industries that fueled the emerging nation.
The Litchfield Law School, founded in 1774 by lawyer and pioneering educator Tapping Reeve, ultimately offered a rigorous 18-month course of study in place of the traditional English system of apprenticeships. His school provided the first post-graduate, independent legal education in America. (Following longstanding arguments over this claim, it's generally been agreed that the College of William & Mary had the first university-affiliated law school.) During Litchfield's nearly 50-year run, more than 1,000 students enrolled, including educator Horace Mann, vice-presidents Aaron Burr Jr. and John C. Calhoun, and the celebrated artist and explorer George Catlin. "They are the generation whose fathers and grandfathers fought the revolution and wrote the Constitution," says Catherine K. Fields, executive director of the Litchfield Historical Society. "And they took it upon themselves to make this new system work." These nascent leaders came from 13 states and territories—from Canada to the West Indies—to debate the issues of the day and learn an expanding body of new laws and precedents.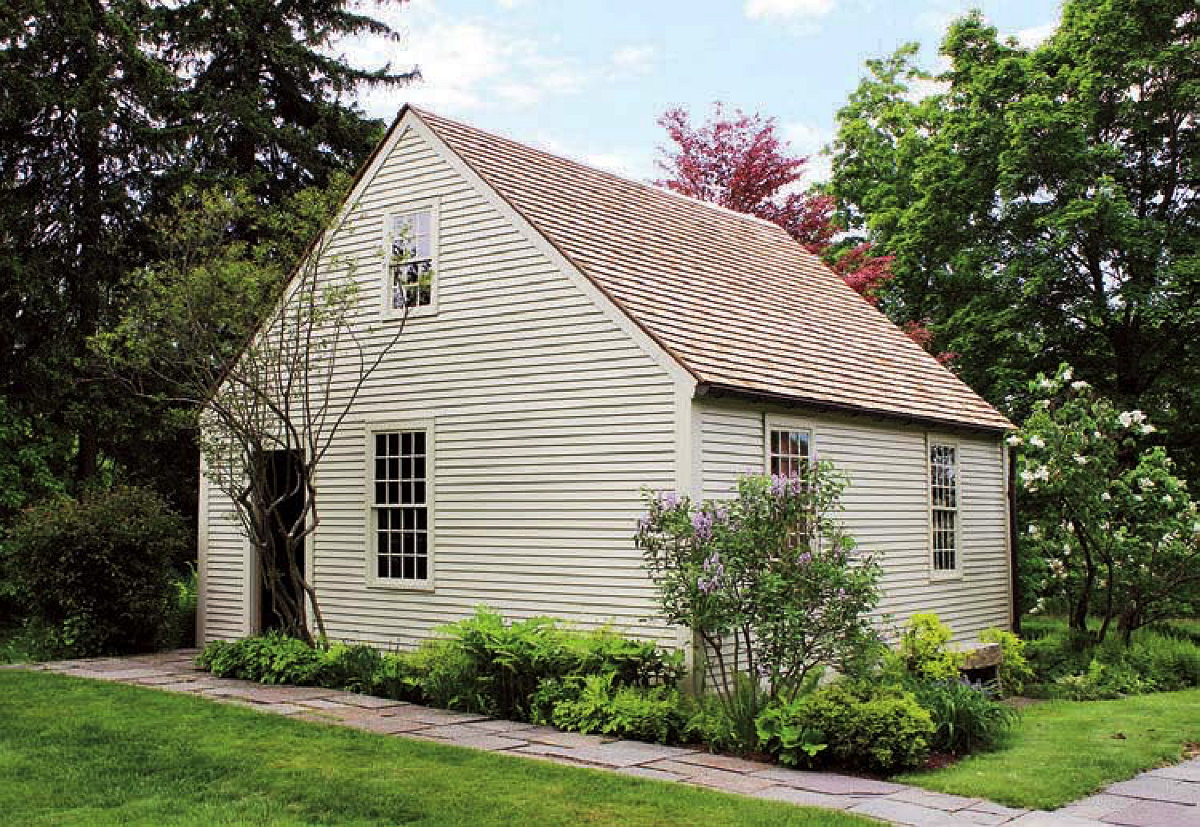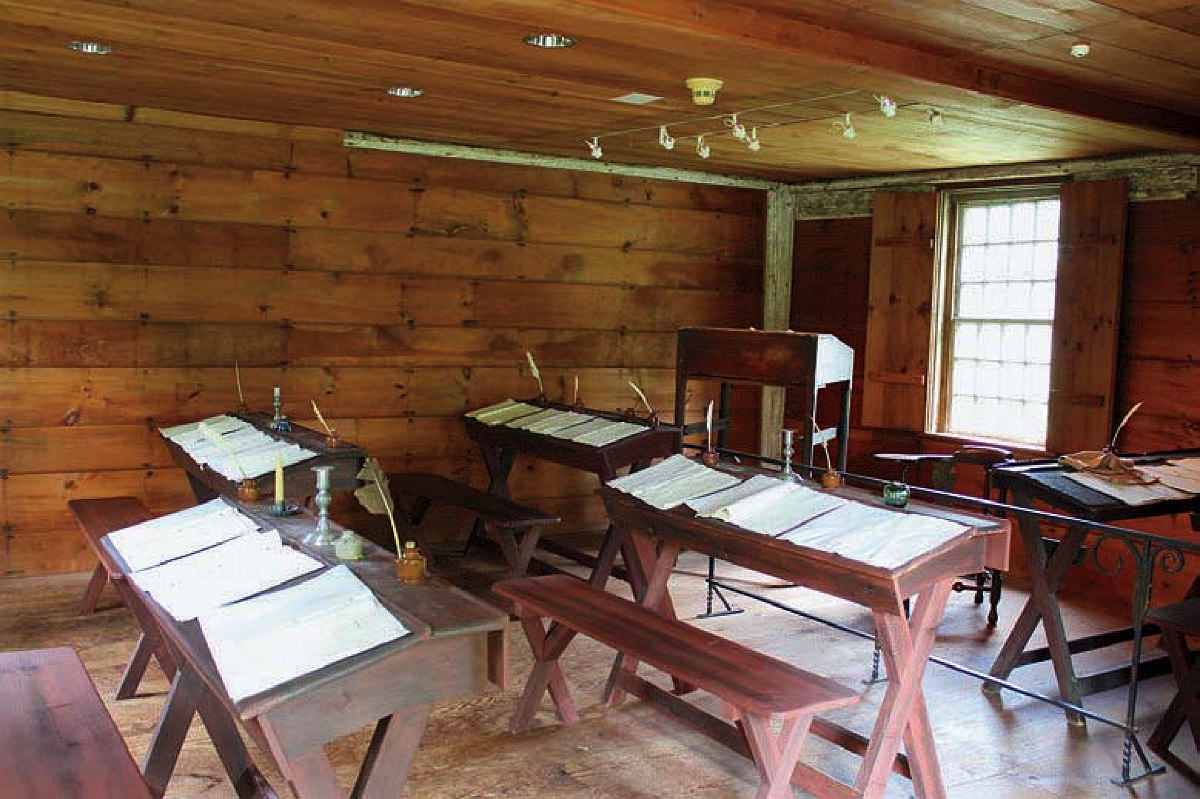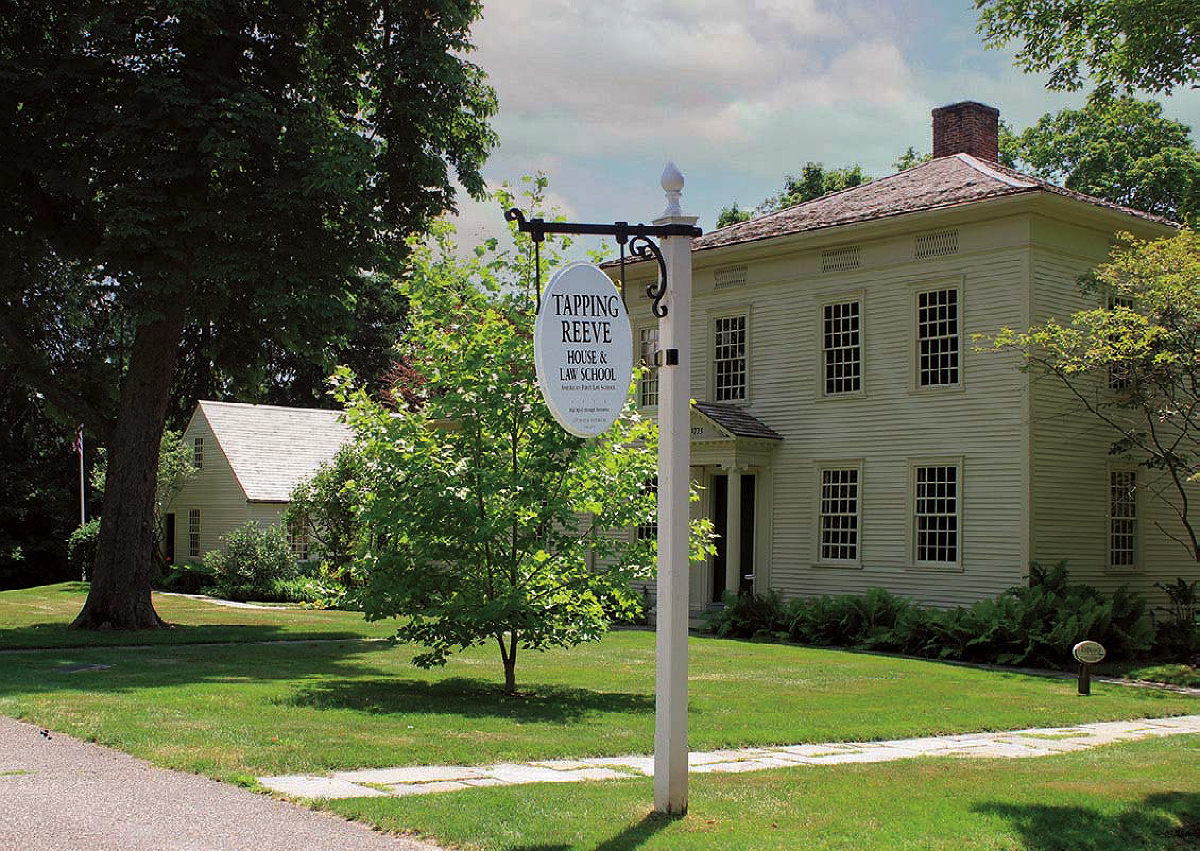 Photographs courtesy of Litchfield Historical Society 
Reeve's home and the adjacent schoolhouse (both owned by the society) are open for tours from April 21 through November 30. Visitors get a vivid sense of what eighteenth-century life there was like, who the students were, and how legal discourse permeated the bustling community of lawyer-politicians and businessmen. This northwestern Connecticut town, the county seat, was at the intersection of stagecoach routes between Boston and New York, and not far from Hartford. Students would have mingled with prominent residents, among them signers of the Declaration of Independence like Oliver Wolcott and Benjamin Tallmadge (head of America's first spy ring), both of whose sons studied with Reeve. Fierce discussions over national politics—those siding with Federalists and Anti-Federalists, for instance—took place throughout Litchfield's taverns, tea rooms, and parlors.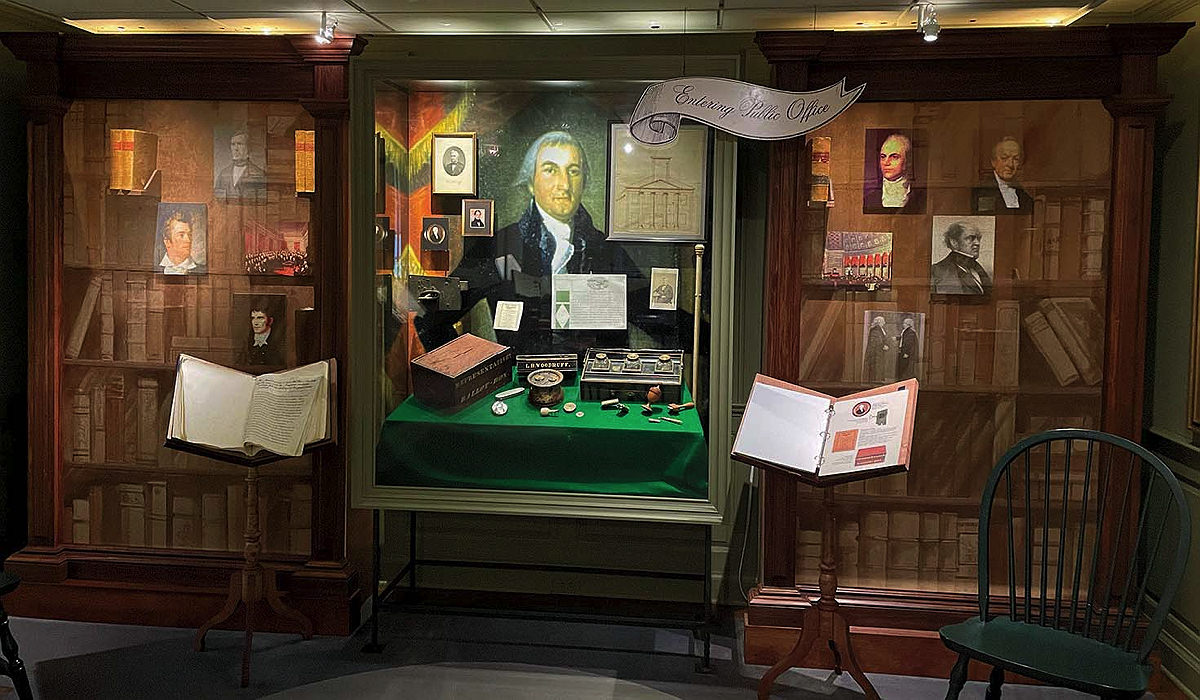 Photograph by Nell Porter Brown/
Harvard Magazine
Socializing was its own source of drama. The aspiring lawyers met their counterparts at the Litchfield Female Academy, established by Sarah Pierce in 1792. The young women studied "natural and moral philosophy, logic, chemistry, mathematics, classical and modern languages, and ornamental arts," exhibits show, as Pierce believed "women will become the moral and and spiritual guardians of society." Students met and mixed at sponsored balls and dinners, on sleigh rides, and on walks in the countryside. Diary entries and letters at the Reeve house reveal "jiltings and misunderstandings and engagements made and broken," says Fields. "It was just like living in a Jane Austen novel—because it was the same time period." Many of the students were teenagers away from home for the first time. "When you see their portraits now, the men are distinguished jurists," she adds, "but when they were here, they were kids trying to figure out what they wanted to do with their lives." More than a hundred marriages resulted from courtships begun in town—unions that further bolstered the class of prosperous, elite families that governed America.
By all accounts, Tapping, educated at the College of New Jersey (which became Princeton), was a beloved teacher. Initially, he followed the apprentice system, but by 1782 he had developed a lecture series based on William Blackstone's comprehensive Commentaries on the Laws of England.
At the barebones schoolhouse—unheated through New England's winters—visitors can stand among benches and desks that faced the lectern, imagining students of yore taking voluminous notes that prepared them for weekly moot court sessions and exams, and that became their personal reference texts throughout their law careers. Reeve's curriculum incorporated the new laws and precedents that were developing as the nation's governing systems grew. The earliest student notebook held by the society, Fields points out, is a slim booklet from the 1780s, but by the 1820s, students left with four robust volumes.
House exhibits highlight Reeve's personal life. Early on, he had tutored orphaned Burr children Sally and Aaron Jr., then returned later to marry Sally (letters show that she had wanted to marry him at age 15 but had to wait until the age of consent, 18). Once wed, he built the house in Litchfield, where Aaron also came to study (having decided against becoming a minister). The historical society has mounted replicas of contemporary newspaper accounts of the infamous 1804 duel between Burr and former U.S. Treasury Secretary Alexander Hamilton and its aftermath, posing a question for visitors: was Burr guilty of treason? On a recent day, the chalkboard tallying answers showed 9 nos and 15 yesses.
Reeve died in 1823. By then, enrollment at both Litchfield schools had waned and, as legal curricula were developing at universities like Yale and Harvard (which established a law department in 1817), Reeve's partner, James Gould, closed the law school in 1833, ending an era of legal education.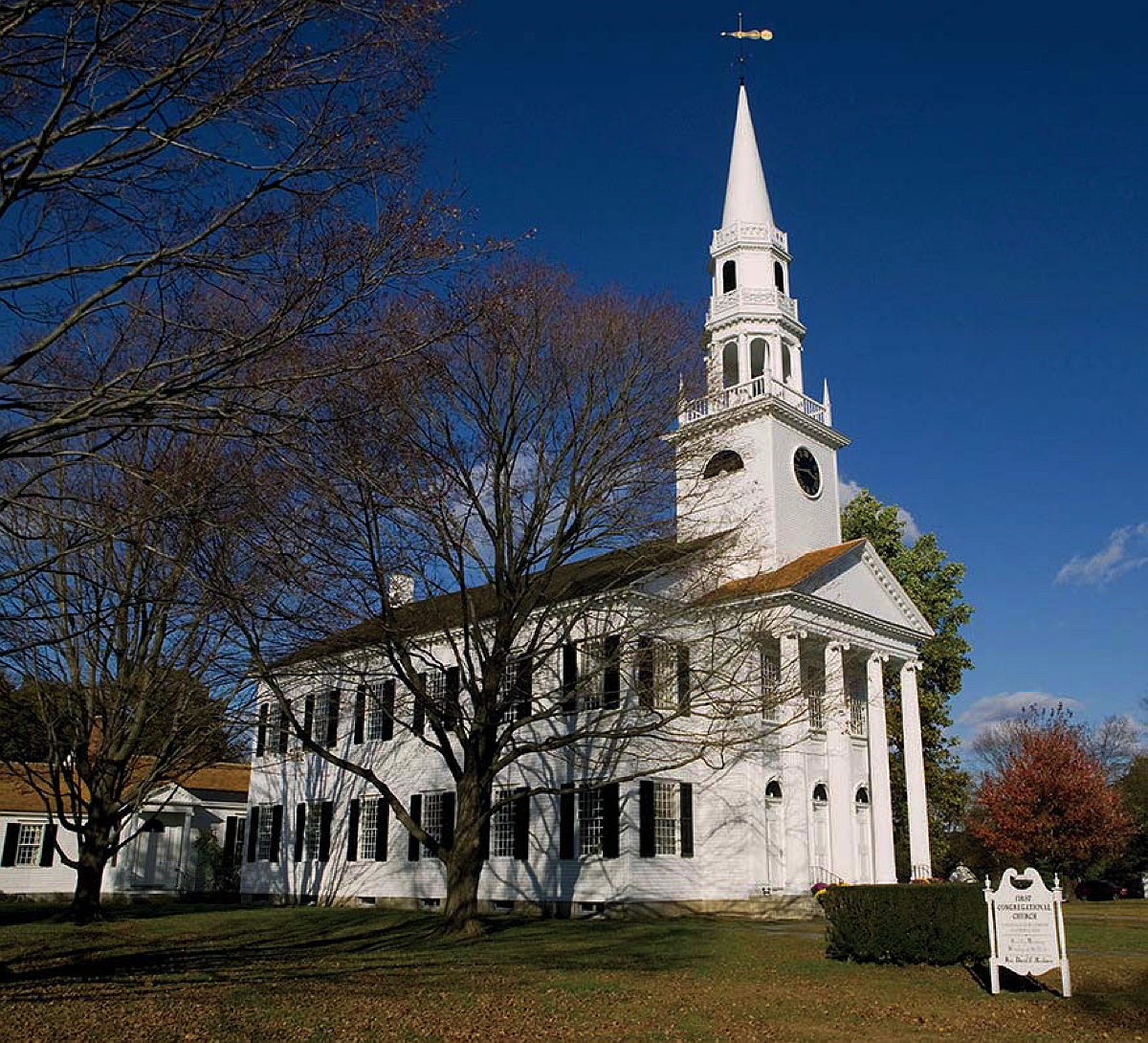 Photograph by Ted Pink/Alamy Stock Photo
Down the road from the law school, the charming town center offers the society's Litchfield History Museum and Helga J. Ingraham Memorial Library, restaurants and shops, and a common green dotted with historic homes.
Starting in April, society staff lead walking tours of the historic district. Those can include landmarks related to the American Revolution and the experiences of local slaves, along with notes on diverse historic architecture (the oldest home in town is the 1700s abode of Oliver Wolcott), and the early life of abolitionist writer Harriet Beecher Stowe, a Litchfield native.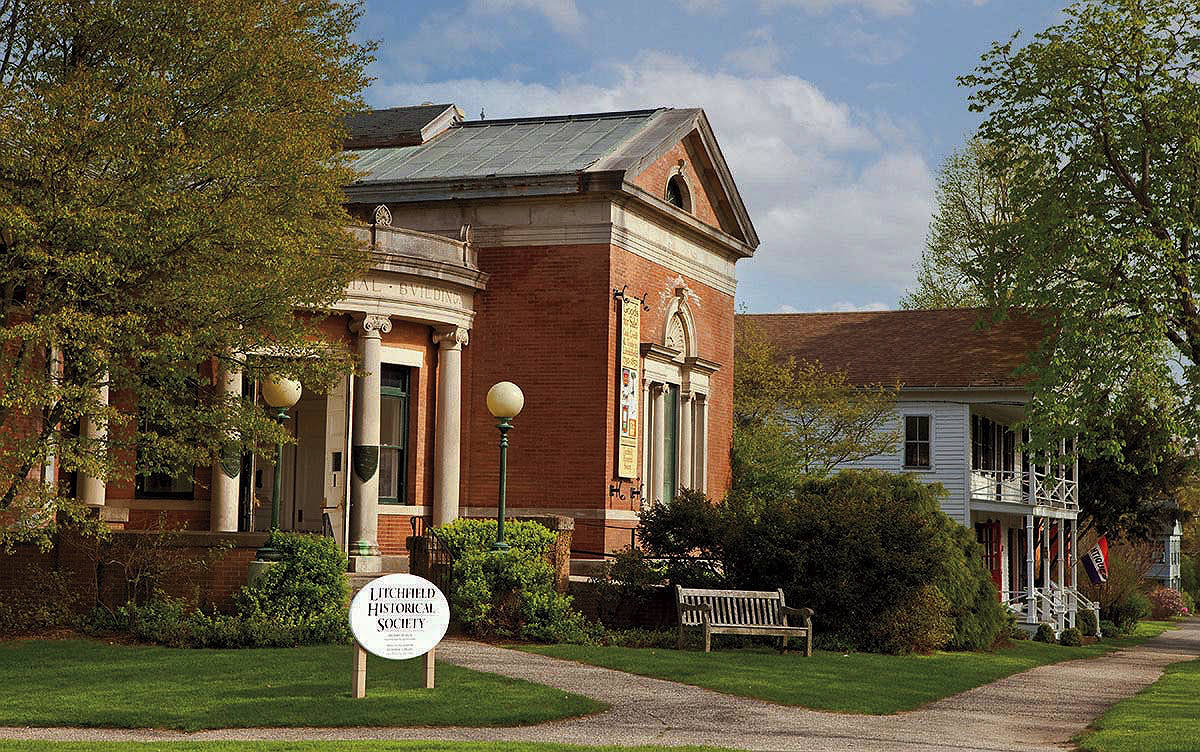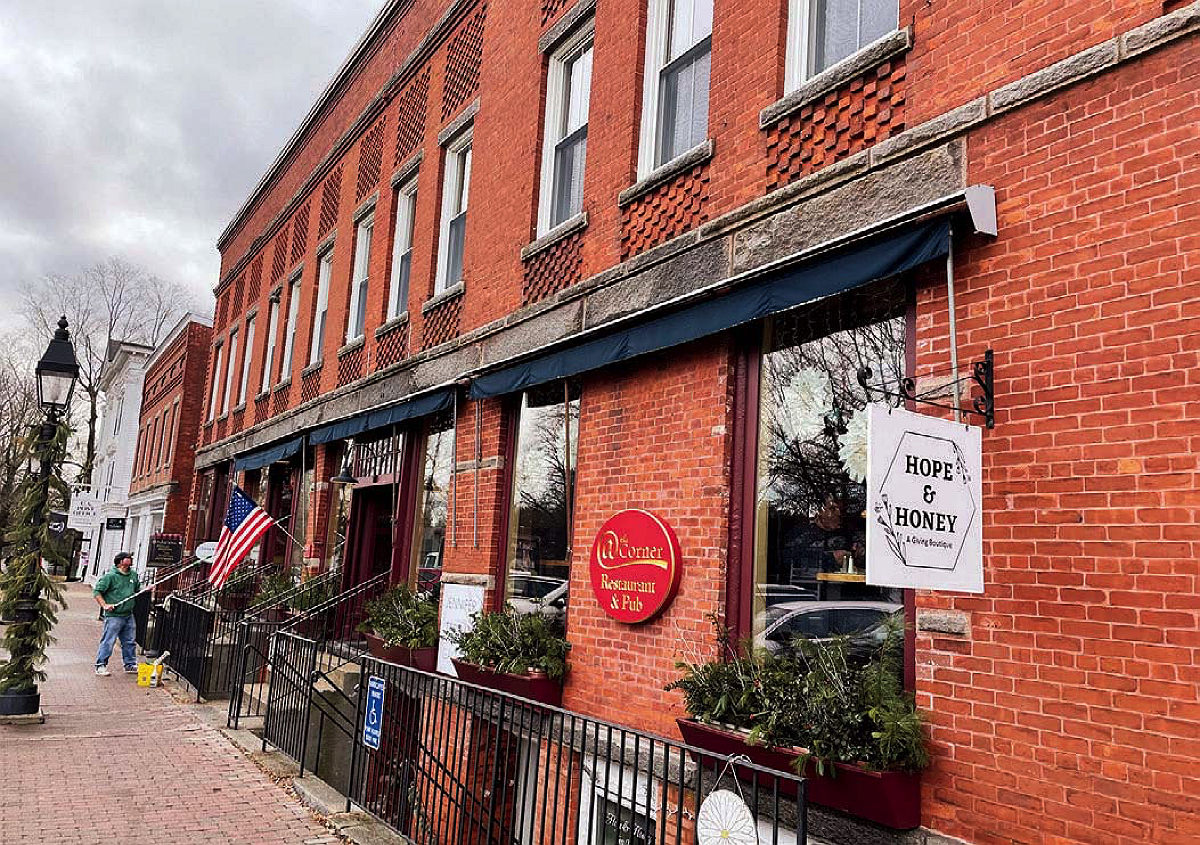 Photograph by Norman Eggert/Alamy Stock Photo; Photograph by Nell Porter Brown/
Harvard Magazine
The museum's collection of archives, artifacts, and genealogical records is open to researchers, and exhibits to the general public. Opening April 21, "To Come to the Land of Milk and Honey: Litchfield and the Connecticut Western Reserve" explains how in 1768 Connecticut gave most of its claimed territory to the federal government but kept a chunk of northeastern Ohio. Using documents and artifacts, along with lectures and events, the exhibit tells the stories of those engaged in this early westward migration.
In exploring other facets of this hilly corner of Connecticut, the nearby White Memorial Conservation Center offers some 40 miles of trails snaking through woodlands, ponds, hills, and along beautiful Bantam Lake. Fishing, boating, picnicking, and even biking are allowed in designated areas—and the Five Ponds Orienteering Course makes learning fun. The center's nature museum (in a former summer cottage) focuses on regional wildlife and is especially good for children. Check the center's website for special spring events related to birdwatching and guided walks.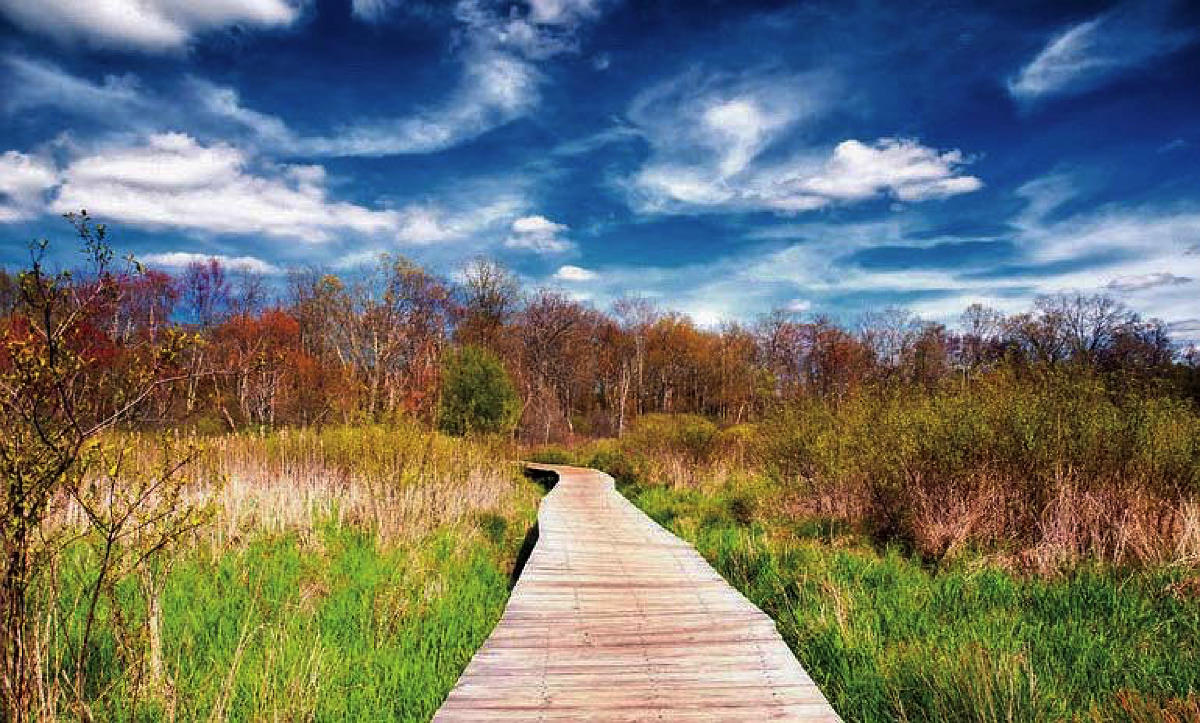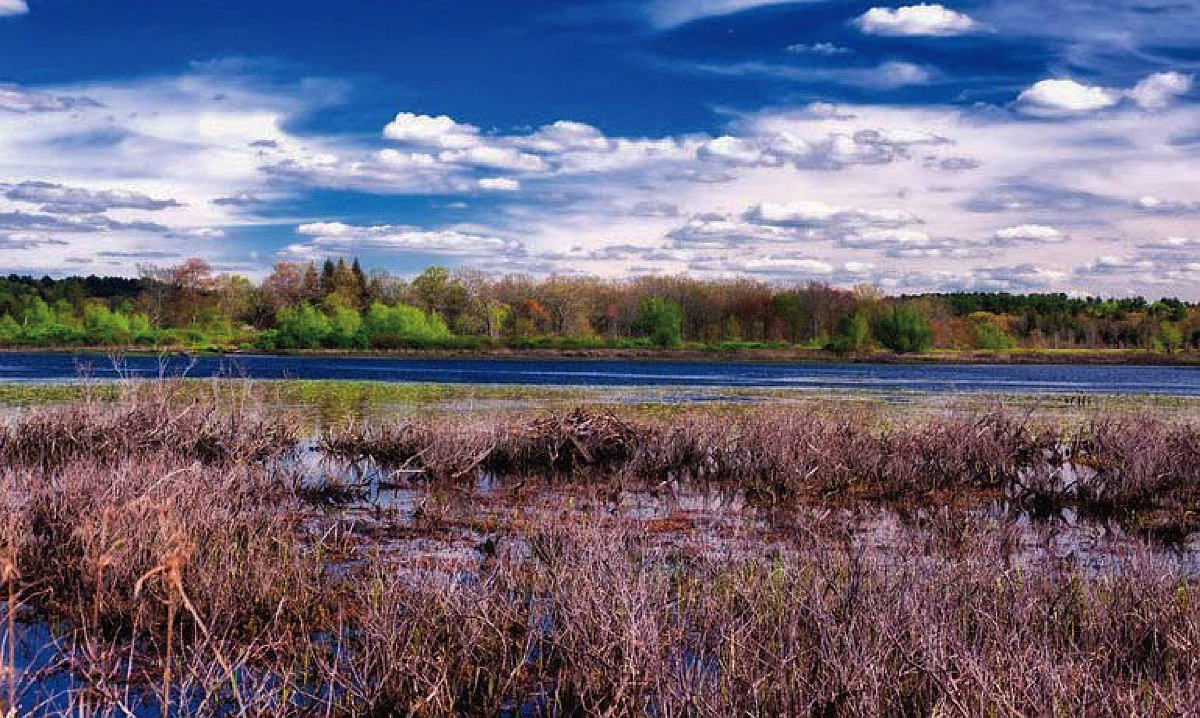 Photographs by Dan Hanscom/Alamy Stock Photo
For food and drinks, head back to the historic district. Grab the hot cordon bleu sandwich or a fresh salad to go at Petraroia Deli, relax over burgers and craft beers in @The Corner, or choose from pastas, steak, and fish entrées at the finer-dining mainstay, the West Street Grill.
In all, Litchfield's role in formally shaping America's early legal minds helps shed light on New England's historic legacy. What's more, the town is a great place to spend a well-balanced weekend exercising the mind and the body this spring.   
You might also like
The context for Harvard Management Company's 2023 results
The Crimson outlasts the Bears in an Ivy nighttime shootout.
The first in a series of public conversations about Harvard and the legacy of slavery
Most popular
Rosabeth Moss Kanter on solving America's infrastructure problems
Original works by "Golden Age" illustrators on view in Newport, Rhode Island
Channeling Valentine's Day—and sustainable oceans—via sexy sea creatures
More to explore
A test can identify these productivity-boosting personnel.
Ancient history professor studies coins, ceramics, and Zelda.
Anwar Floyd-Pruitt's wildly profuse art