Taking Care of Your Roots
Spring is the perfect time to touch up your property
Our New England winter is finally a memory. As the weather warms up, it's the ideal time to showcase your home in its best light, from painting updates to gardening enhancements.
When it comes to painting, Gavin Curd from Boston-based Old England Painting (oldenglandpainting.com) has seen it all: He's painted majestic homes throughout Brookline, Chestnut Hill, and Wellesley for more than two decades.
First, he recommends completing due diligence: Obtain a list of references that includes your painter's earliest clients. "A good paint job should last 10 years," he says, and it's important that clients are satisfied long after a year or two has passed.
This spring, he's seeing many clients choose dark blues, pale navy, and grays. To make sure that your color endures, he recommends the painter use an oil-priming method before adding two coats of latex, which keeps the color vibrant over time. "Oil primer soaks into wood like a sponge," allowing the paint to last longer, he says.
It's also prime time to give your trees a brush-up. Jason Weksner, sales arborist at Needham's Hartney Greymont (hartney.com), recommends taking a simple walk through your property. "Note how the plants change and what's natural for different species throughout the different seasons. Do the needles change color? Do the leaves fall off? Does the bark exfoliate? Are there seed pods present? Are the buds pronounced during the winter? Once you're familiar with their natural characteristics, any health issues should become obvious if they arise," he says.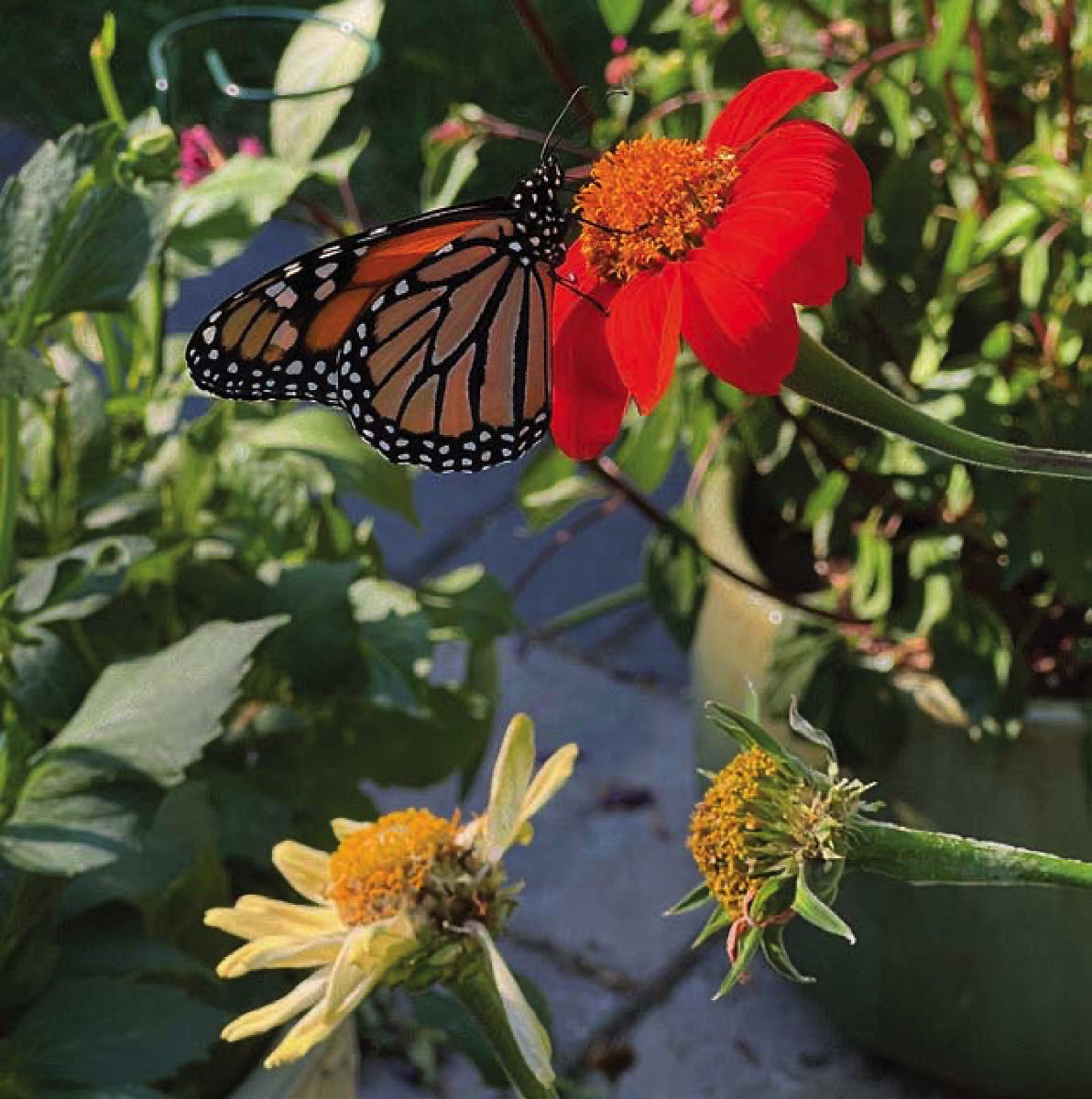 Photograph courtesy of Abby Shepard
To prepare for spring, he suggests mulching planting beds and applying fertilizer. Consult a professional for the best formula tailored to your landscape. Of course, don't forget your plants: Framingham's Native Plant Trust (nativeplanttrust.org), home to an expansive nursery, urges gardeners to consider native plants for their eco-friendliness. Native plants aren't dependent on pesticides, adapt well to local weather, and restore natural habitats.
Common tree species such as oaks, hickories, black cherry, willow, and birch help to support insects, shade, and energy efficiency. "Willows are especially important for pollinators that emerge early in the spring season, as they have abundant nectar and pollen in March and April," says Uli Lorimer, Native Plant Trust's director of horticulture. Lorimer also recommends flowering dogwoods, which are colorful and bird-friendly.
And when it comes to your own refuge, take proper care of your roof. Patrick Glynn from P. Glynn roofing in Shrewsbury (pglynnroofing.com) urges clients to request a drone fly-over inspection. "It's a safe, quick, and easy way to inspect the whole roof from the ground without having to set up ladders and staging to access steep roofs. We can identify any damaged roof material or any wall and chimney flashing that may be in disrepair. This a great tool to help identify roof leaks," Glynn says. He recommends conducting an annual inspection to detect issues early and ensure maximum longevity.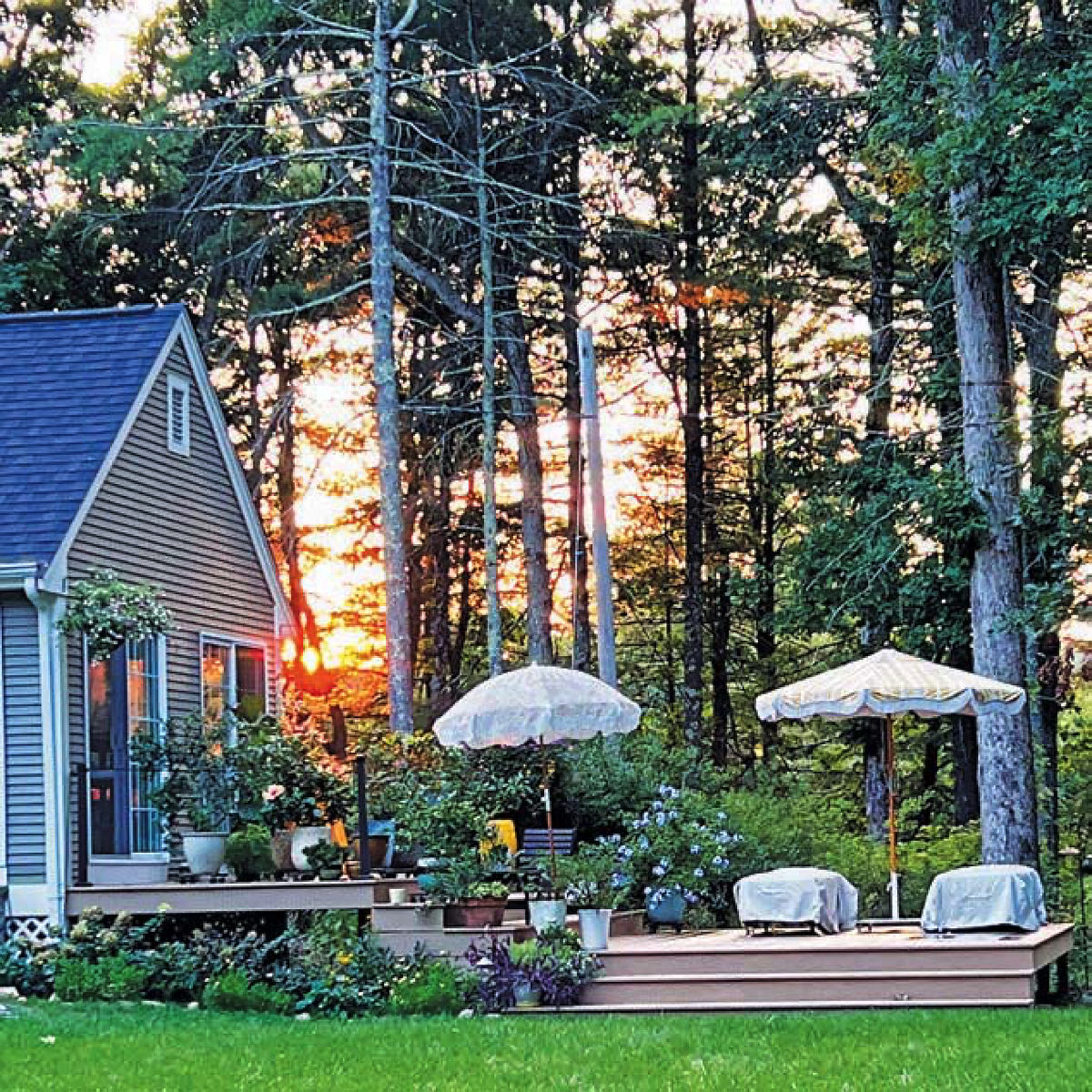 Photograph courtesy of Bear Wood Designs
The same goes for decks. Kerry Reitz runs Bear Wood Designs (bearwooddesigns.com) in Newton, specializing in composite decking. Reitz recommends composite decks, which resemble wood, for extreme durability. "They'll last basically forever, and there's no splintering, which you get with wood—which means you can walk barefoot on it. Composites also don't need to be stained or protected from sun damage. They're virtually maintenance-free," Reitz says.
Last, but not least—as you're touching up your abode, be sure to protect its worth. Norwell's Brownstone Insurance (brownstoneinsurance.com) prepares clients for unforeseen events, with a special focus on urban condos and apartments. (Yes, even if you don't have rolling lawns, you still need insurance!) Meanwhile, HUB Insurance (hubinternational.com) offers extensive options for flooding (helpful for coastal properties), earthquakes, and much more, with a national presence.  
You might also like
The first in a series of public conversations about Harvard and the legacy of slavery
How to encourage free speech and inquiry on campus
A new play at the A.R.T. provides a modern take on ancient mythologies   
Most popular
Brief life of a formidable anthropologist: 1903-1991
First-years Ngozi Musa and Gabby Thomas help set the pace for track and field.
A negative investment return and annual spending reduce the endowment's value 5.1 percent.
More to explore
A test can identify these productivity-boosting personnel.
Ancient history professor studies coins, ceramics, and Zelda.
Anwar Floyd-Pruitt's wildly profuse art