Eating Around Cambridge
A selection of celebratory spots
Savor accomplishments and friendships during Commencement week and reunions while savoring a festive meal in or around Harvard Square. Options range widely, but here's a selection of some staff favorites.
Enjoy Orinoco Kitchen's South American food on a lovely patio tucked away from the crowds in Harvard Square (56 JFK Street). Sip a caipirinha—Brazil's national limey cocktail—while sampling datiles, bacon-wrapped dates, or a mechada, a soft corn-flour sandwich (arepa) packed with slow-cooked shredded beef and cheese. Latin-style music and twinkling outdoor lights round out the winsome restaurant, which also serves robust wines, and the Venezuelan dark chocolate cake, torta fluida.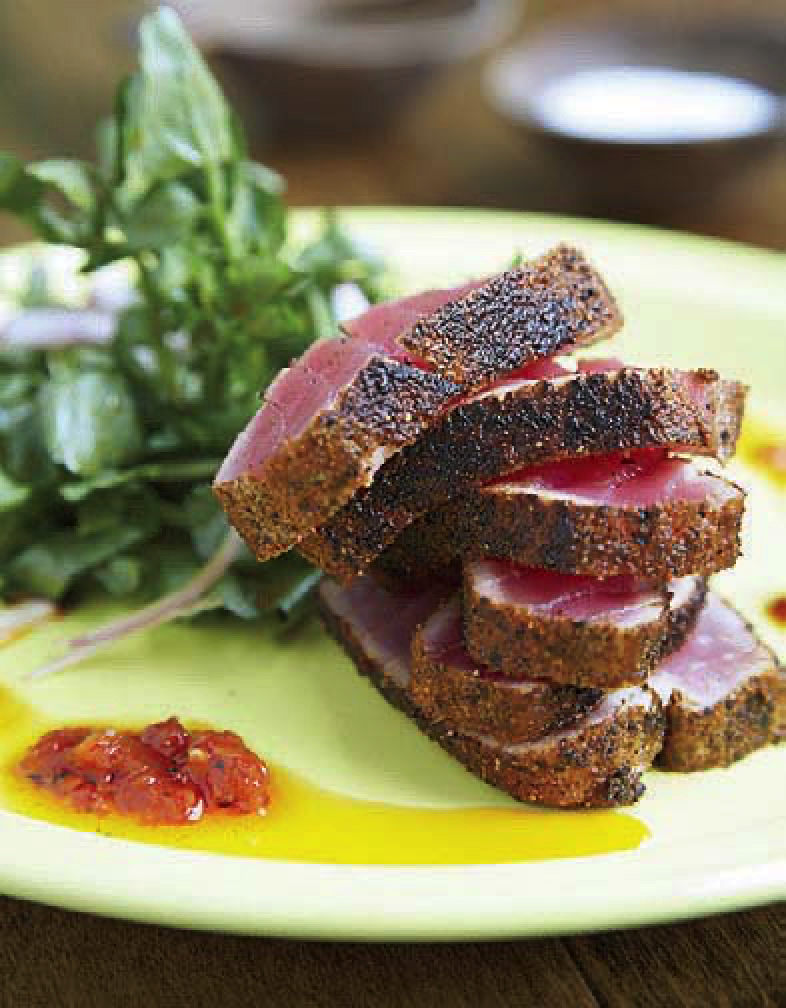 Photograph courtesy of the restaurant
Larger and sporting a pan-Asian-inspired decor, Wusong Road's glowing tiki bar welcomes walk-ins, while dining upstairs requires reservations (112 Mount Auburn Street). In either place, the innovative food—from coconut-glazed spareribs and "Aloha sliders" with pineapple, to cheesecake spring rolls and sweet-and-savory Canton salad—pairs well with the fruity cocktails evoking the early introduction of Chinese food to Americans. Chef Jason Doo grew up with his parents' Chinese restaurant and offers a thoughtful online explanation of tiki culture and his aim to celebrate "the diverse tableau of the Asian American restaurant experience."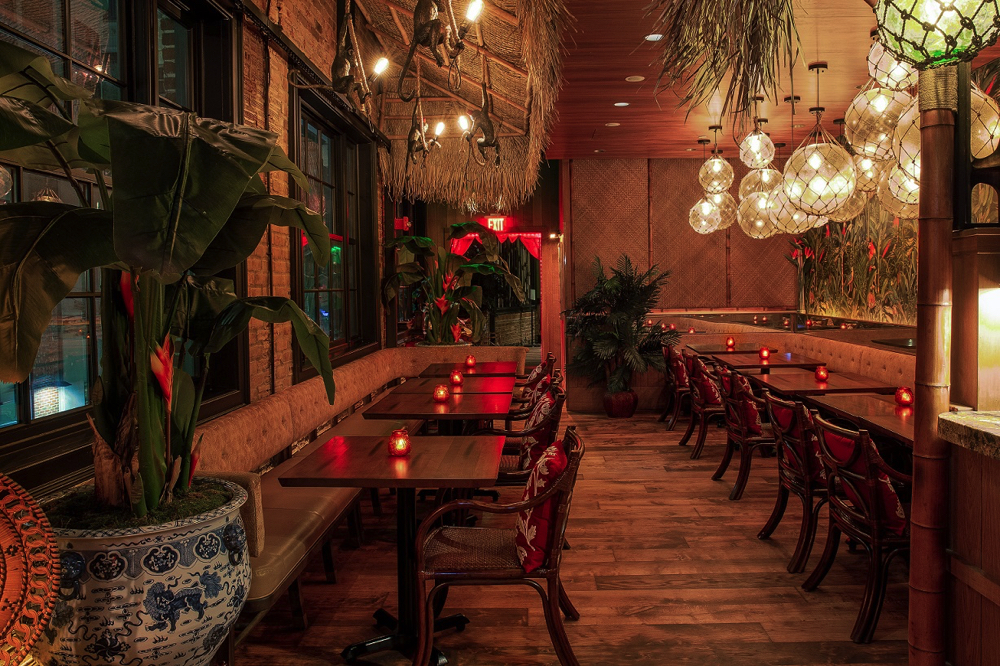 Photograph courtesy of the restaurant
Pammy's (928 Massachusetts Avenue) offers a charming, airy interior with abundant fresh flowers and "new American" dishes based on Italian cuisine, along with dazzling drinks. Who mingles the essence of charred bell peppers with tequila and manzanilla (a Spanish fortified wine) and calls it the "Lonely Heart's Club"? Or blends rye whiskey, smoked pineapple, and the herbal liqueur chartreuse with a dash of bitters (the "Wildfire")? Walk-ins can order a la carte at the bar, but reservations are required for the $72 prix-fixe menu, which could include fried oysters with caviar and warm apple butter, yellowfin tuna with Italian spreadable pork sausage and sultanas (dried grapes), or sweetish almond-flavored braised duck.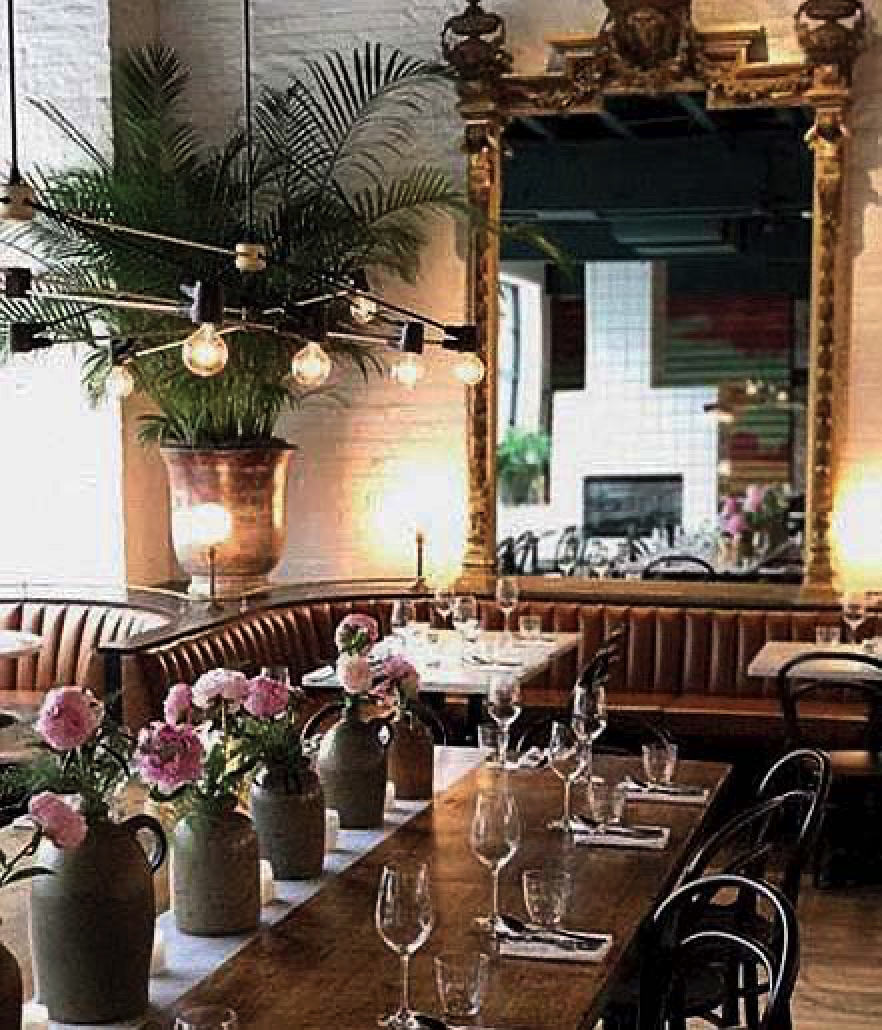 Photograph courtesy of the restaurant
Closer to campus, Waypoint (1030 Massachusetts Avenue) is a darker, handsomely decorated place—a lot of black, gray, and silver tones illuminated with clear-glass lamps—with plenty of comfortable booths. The open-style kitchen adds dynamism, but it's also easy to chill out at the bar. From the "coastal inspired" menu, choose a raw-bar seafood plate, or a surf or turf entrée (Maine lobster tails or steak frites), or try an unusual pizza (topped with Brussels sprouts, garlic oil, and Italian cured meat, or chopped clams).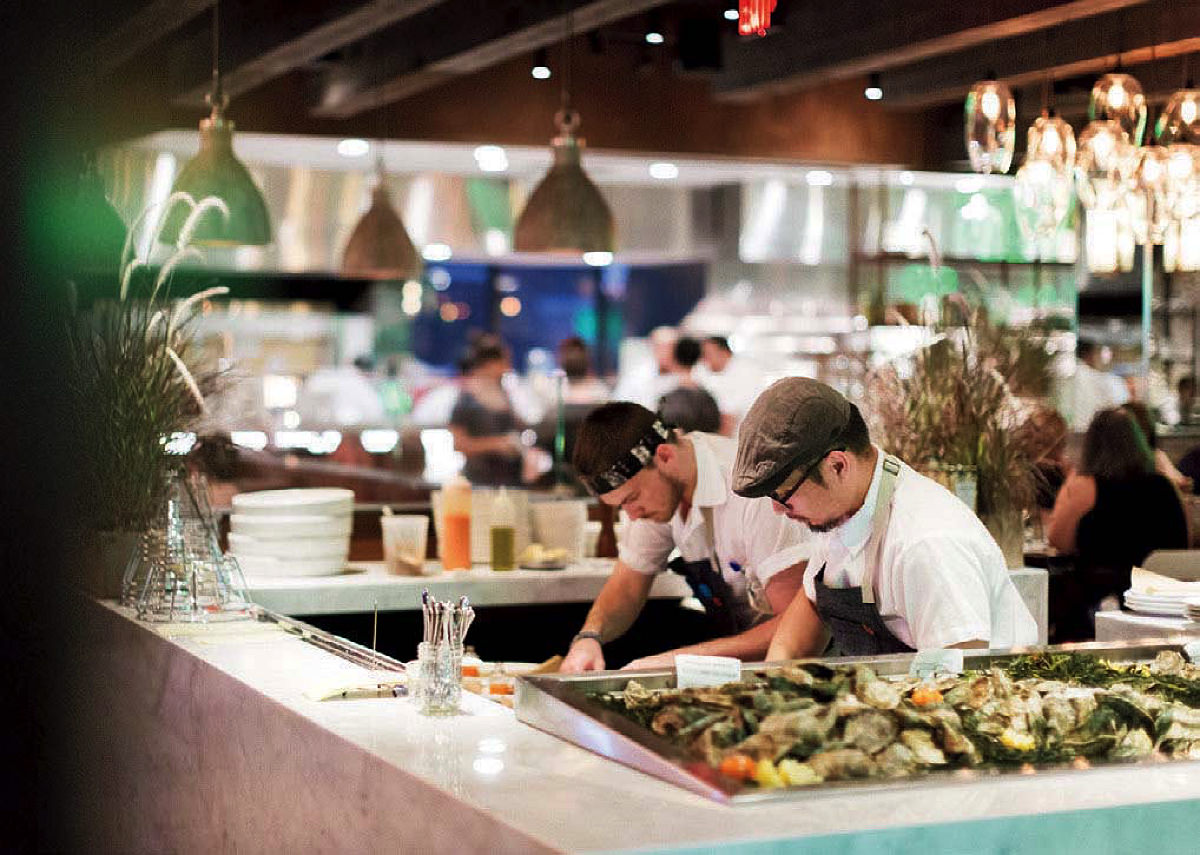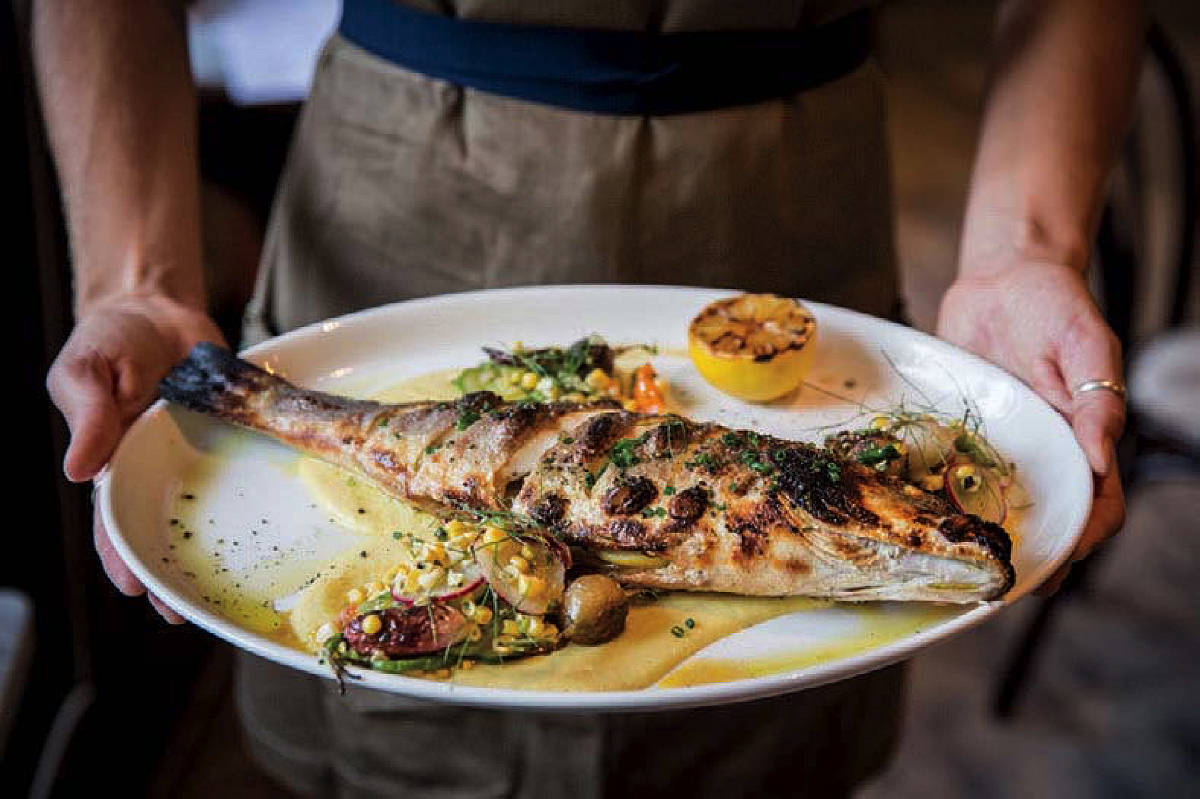 Photographs courtesy of the restaurant
The intimate Giulia (1682 Massachusetts Avenue), among the best Italian restaurants in an area with plenty of competitors, is an 11-minute walk north of Harvard Yard. Reserve a table, or line up early outside to grab a seat at the neighborly bar. Start with a glass of wine and the warm semolina cakes with fava beans and prosciutto, or the salad of citrus fruits, fennel, and sheep milk ricotta seasoned with anchovy and mint. Move on to the lamb sausage with white beans and smoky sweet onions—or straight to the dolci. Basil panna cotta, topped with lemon poppyseed streusel, comes with a dollop of raspberry sorbet of which you will want gallons more.
A few blocks away, the more casual The Chalawan Asian Eatery (1790 Massachusetts Avenue) offers beautifully prepared southeast Asian food to share, like stir-fried snapper with scallions and watercress and Singapore-style chili beef. Vegetarians also have ample options, including Szechuan eggplant melded with leeks, tomato, and ginger in a black vinegar sauce and a Malay-style yellow curry packed with vegetables.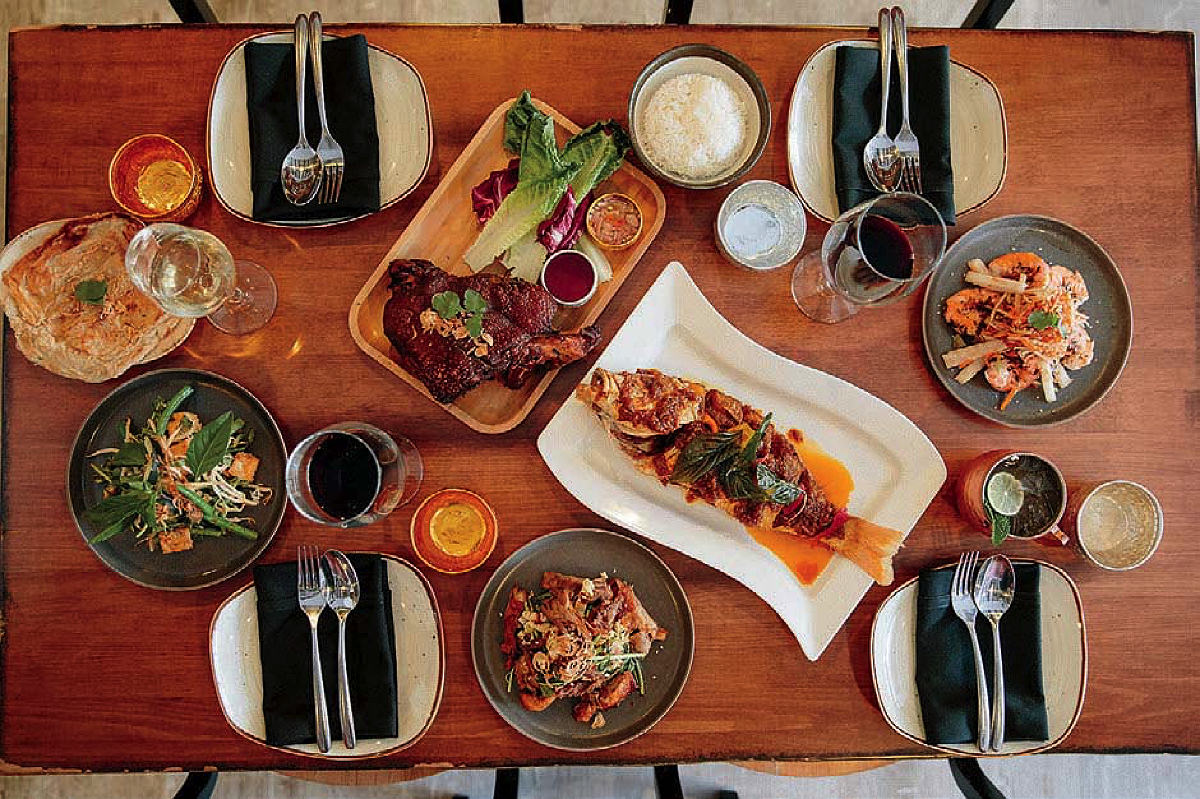 Photograph courtesy of the restaurant
Further afield, La Royal (221 Concord Avenue) occupies a chic, high-ceilinged, exposed brick-and-beam storefront with huge windows. To a Latin soundtrack, try gourmet Peruvian food and painterly drinks, like the orange and scarlet passion fruit mocktail. Sample the creamy leche de tigre shrimp ceviche, the traditional causa (a square mashed potato terrine layered with crab, tuna, or vegetables), or the Peruvian staple lomo saltado (strips of stir-fried sirloin with chopped tomatoes, onions, and french fries seasoned with soy sauce). In the end, La Royal's secret ingredient is panache.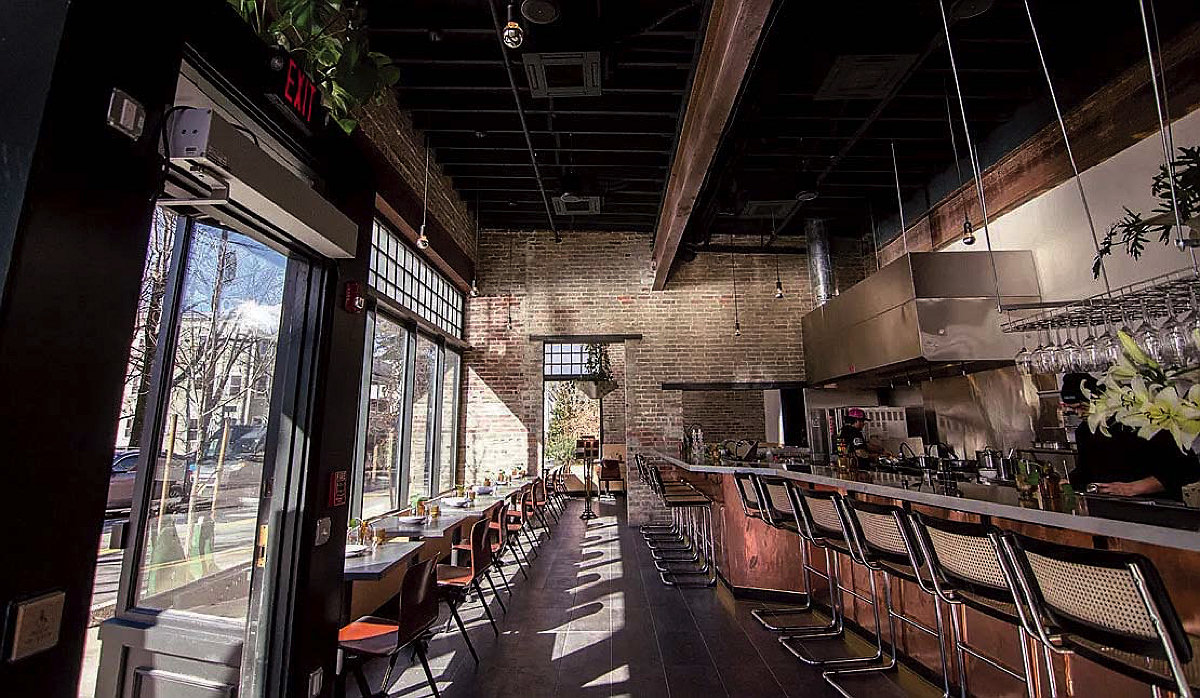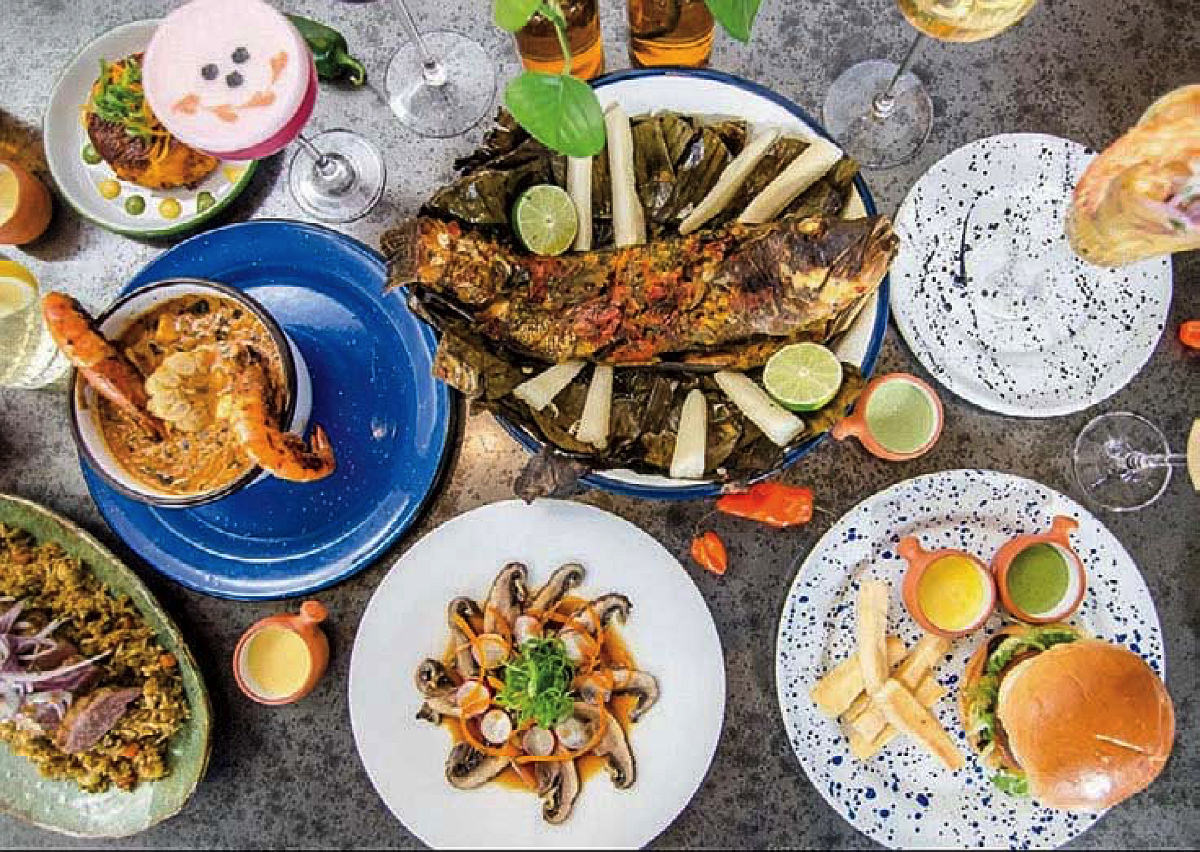 Photographs courtesy of the restaurant
You might also like
The first in a series of public conversations about Harvard and the legacy of slavery
How to encourage free speech and inquiry on campus
A new play at the A.R.T. provides a modern take on ancient mythologies   
Most popular
Brief life of a formidable anthropologist: 1903-1991
First-years Ngozi Musa and Gabby Thomas help set the pace for track and field.
A negative investment return and annual spending reduce the endowment's value 5.1 percent.
More to explore
A test can identify these productivity-boosting personnel.
Ancient history professor studies coins, ceramics, and Zelda.
Anwar Floyd-Pruitt's wildly profuse art