For the Homies
In José Olivarez's poetry, the political is personal.
When José Olivarez '10 writes, he imagines his poetry beginning in a room with his three younger brothers. If, after hearing his poetry, his siblings respect his art—if they are moved, if they think the poetry is cool—then Olivarez feels "confident that the work will echo and resonate beyond them." Promises of Gold, released this spring, is already resonating beyond the confines of this small imaginary room.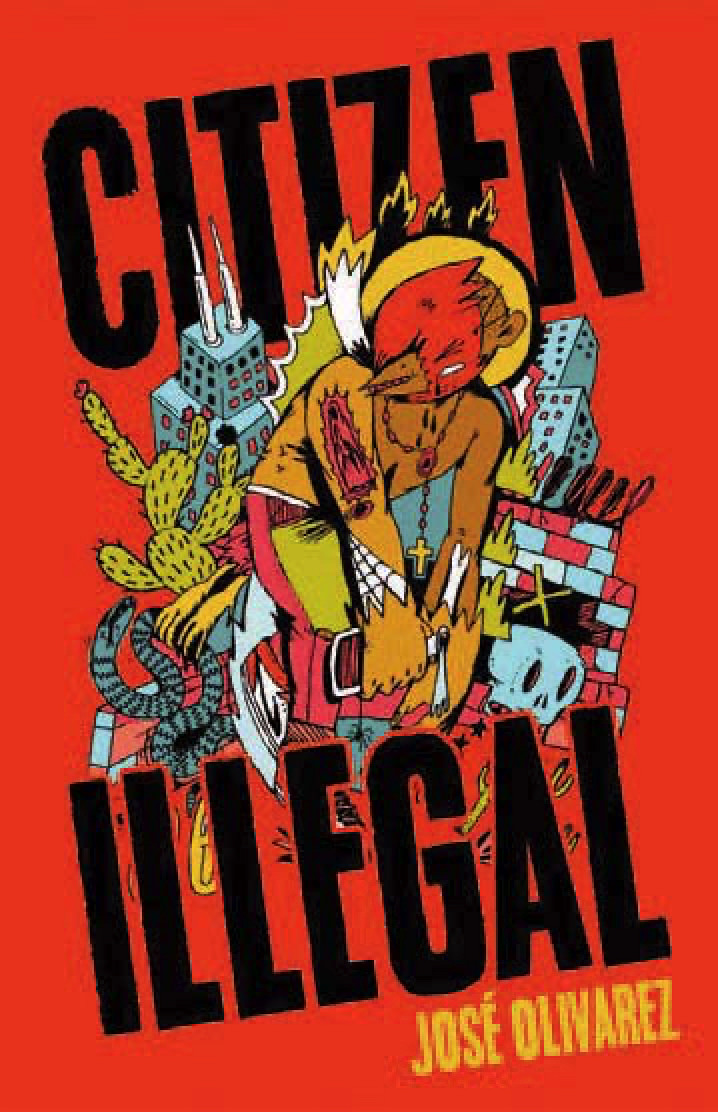 The new book follows his 2018 debut collection, Citizen Illegal. A Chicago native and the son of Mexican immigrants, Olivarez wrote in that book about race, migration, language, and the contradictions of the first-generation immigrant experience.It was a finalist for the PEN/Jean Stein Award and a winner of the 2018 Chicago Review of Books Poetry Prize, but it also resonated with the students and young people with whom Olivarez worked at Urban Word and Young Chicago Authors, organizations that seek to empower youth through the arts. In many ways, his involvement in these programs influenced his decision to include a Spanish translation (by David Ruano González) in his second collection.
 "A big part of my work is visiting schools and talking to communities where oftentimes the students are bilingual, but the parents only speak Spanish," he says, adding, "I wanted to have a book that would be useful to those families." The new translation is also personally significant: it marks the first time his parents read his poetry, a fact, he says, that carried with it "a lot more fear."
"I try to take as much care as possible when writing about people that I'm not exploiting their memories, their stories, that I'm writing about everyone with the same kind of care and precision that I would use to write about myself," Olivarez says. Still, prior to the translation, "There was also this kind of barrier that I could place between the poems and my family, at least my parents."
Even though Olivarez's poetry arises in the imagined space with his brothers, and even though the translation meant that his parents would read his work, Promises of Gold is really an exaltation of friendship. In the author's note, he confesses: "I dreamed of writing a book of love poems for the homies."
His use of "the homies" is expansive, including Olivarez's friends, family, and former classmates—such as those at Harvard, where he concentrated in African and African American studies and often leaned on friends for help and advice—but it also means poetry giants like Lucille Clifton and rapper Paul Wall, all of whom influence the collection's texture and form. For Olivarez, the notion of being "in conversation" with his poetic inspirations is often literal. Ideas for specific poems regularly come from casual conversations in person, on the phone, or over text. He conceptualizes "friendship and poetry and inspiration" as a Venn diagram, with significant overlap among all three: "We're communicating back and forth, we're trading ideas, and sometimes those ideas become poems, but sometimes those ideas are just friendship."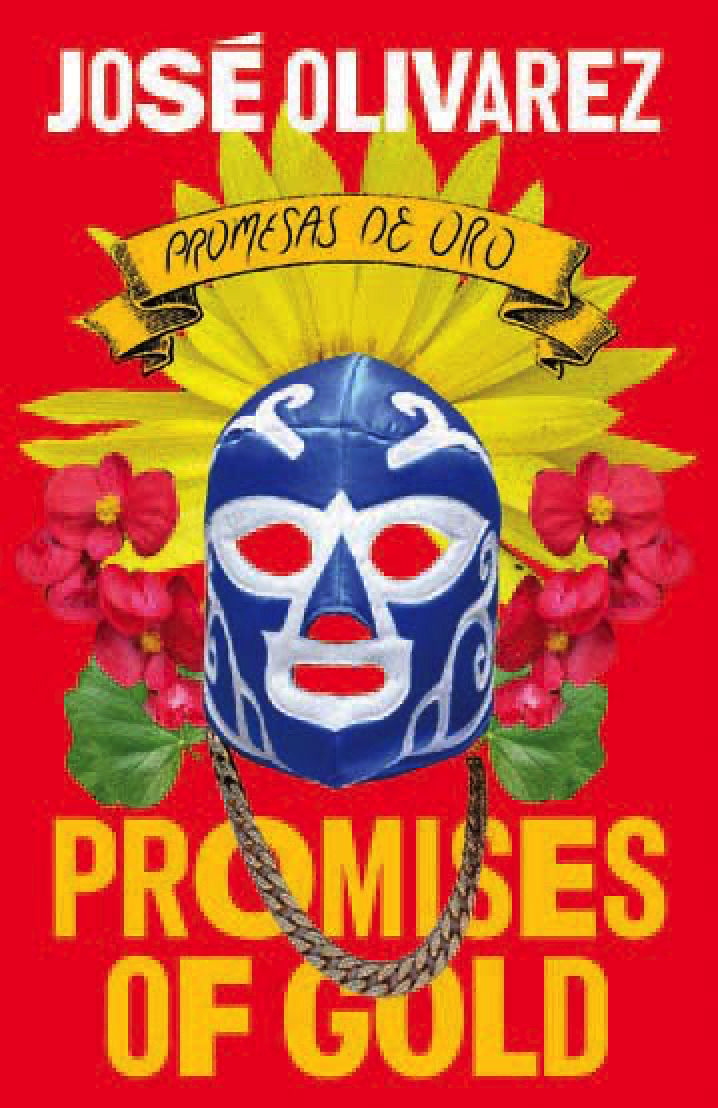 The importance of friendship—as both inspiration and sustenance—became most pronounced at the height of the pandemic, when Olivarez was writing Promises of Gold. In the author's note, he describes the collection as "what happens when you try to write a book of love poems for the homies amid a global pandemic that has laid bare all the other pandemics that we've been living through our whole lives." Promises of Gold is what happens when interpersonal joys and pain lay bare the institutional.
Olivarez's artistic embrace of friendship reflects a reorientation in his work. After releasing Citizen Illegal, he expected the poems contending with identity and social justice "more explicitly"—like the book's title poem, on the absurd and arbitrary categorizations that bind immigrants' lives—to resonate most with his audience. He considered the verses about family as secondary, a way to support his "big, anthemic poems." But during his book tour, the poems people kept asking him to read were the ones about family. "Identity and those questions are still very much a part of the fabric" of the new book, he says, but "I'm trying to foreground the way that it all works on an interpersonal level."
In the collection's fourth section, "Untranslatable," he begins a 12-line poem with a description of his mother: "to rise before the sun, my mom / has her routine memorized. blindfolded, she can make coffee punch. to ease / the workload, my mom and her co-workers / gossip." Mother and co-workers turn on the Catholic radio station. They pray for their children (rarely their husbands) and "they sing the song / their parents sung & grandparents sung / & great-grandparents sung & great-great- / grandparents sung: buscamos dólares / y solo encontramos dolores." [We look for dollars / and we only find pain.]
The poem moves from the intimacy of a mother's daily ritual to intergenerational longing and sorrow. And yet, these ancestral rituals that connect mother to grandparent to great-grandparent to great-great-grandparent are not separate from systems of power. The poem is titled "On the Signing of the North American Free Trade Agreement" and is anchored by a quote from former President Bill Clinton: "Today we have the chance to do what our parents did before us." Enacted in 1992, NAFTA created a free-trade zone among Mexico, Canada, and the United States, eliminating or minimizing tariffs. Olivarez gestures toward the ways political agreements like NAFTA affect the lives of working-class immigrants, just as they have for generations. But still: it is the image of the sunrise, the smell of coffee, and the sound of gossip that shine through the poem's political scaffolding.
Olivarez's commitment to weaving politics, social justice, and personal narrative into his poetry is not surprising: the moment he became interested in poetry was also the moment when he got interested in social justice. In poetry, he heard artists questioning institutional knowledge. "And it worked the other way too," he says. "When I attended rallies, when I attended marches or protests"—against racism or police brutality—"there was always some form of art, there was always chanting and music, and there was always someone reading a poem."
He remembers the first time he saw his high school's slam poetry team perform in Chicago. He hadn't heard of slam poetry before, but he was so moved that he knew he had to join. He met young poets from across the city and around the country, including one of his closest friends and former classmate Emiliano Bourgois-Chacon '10, through a national slam poetry festival called Brave New Voices.
When Olivarez first arrived at Harvard, Bourgois-Chacon was one of the few people he knew. Olivarez recalls feeling lost and struggling to acclimate. As a first-year, he was called into his dean's office to discuss the placement exam that determines whether a student takes an intermediate or introductory writing course. He had expected to ace it, but the dean told him his writing "was a disaster" and the administration was assigning him to the introductory course. Even though Olivarez ended up loving it, that heartbreak stayed with him.
Ultimately, he says, his friendships carried him through college, helping him create a home for himself there. Bourgois-Chacon, for instance, convinced him to study abroad (in Brazil)—an experience that deeply altered his understanding of identity.
Years later, the importance of justice within poetry remains at the forefront in his artistic pursuits. "I think poetry is a side of imagination where we can begin to think about it as rehearsal" for life beyond it, he says. "We can build the kind of worlds in poetry that we want to see exist in the real world."
You might also like
The context for Harvard Management Company's 2023 results
The Crimson outlasts the Bears in an Ivy nighttime shootout.
The first in a series of public conversations about Harvard and the legacy of slavery
Most popular
First-years Ngozi Musa and Gabby Thomas help set the pace for track and field.
A negative investment return and annual spending reduce the endowment's value 5.1 percent.
The director of Head Over Heels and The Star, on animation's different dimensions
More to explore
A test can identify these productivity-boosting personnel.
Ancient history professor studies coins, ceramics, and Zelda.
Anwar Floyd-Pruitt's wildly profuse art