Montage
Off the Shelf
Recent books with Harvard connections
<p class="caption">A scene from the Old Testament&rsquo;s Book of Esther, as depicted by Rembrandt c. 1660</p>
<p class="credit">Courtesy of the Pushkin State Museum of Fine Arts, Moscow</p>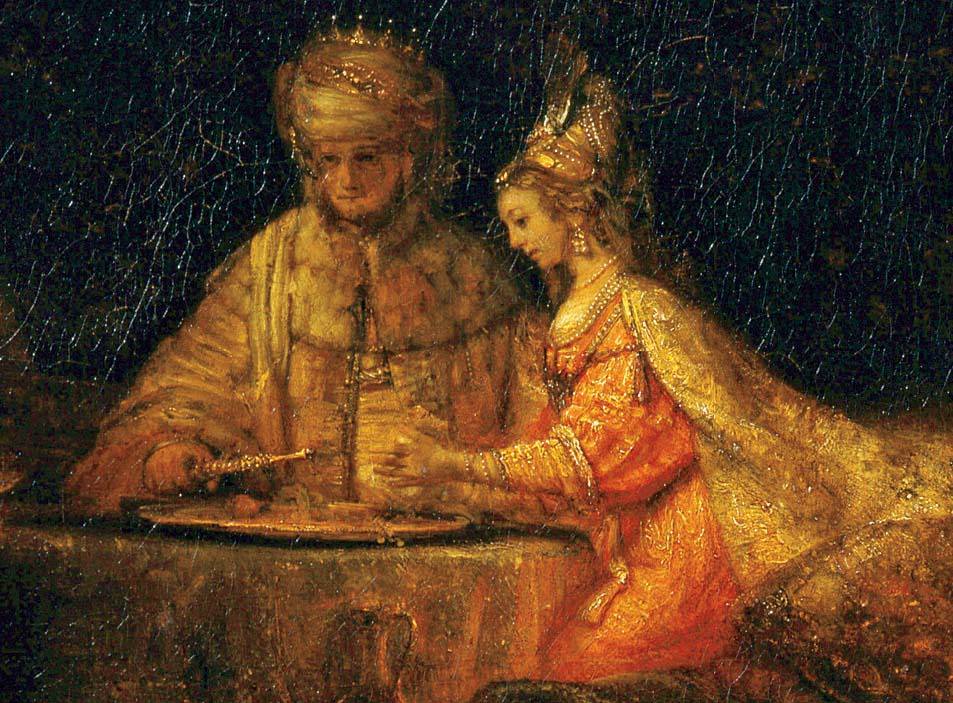 Courtesy of the Pushkin State Museum of Fine Arts, Moscow
<p class="caption">These women of Zion &nbsp; sat for their photograph in July 1867.</p>
<p class="credit">photograph by Edward Martin/Church History Library, Salt Lake City. &copy; Intellectual Reserve</p>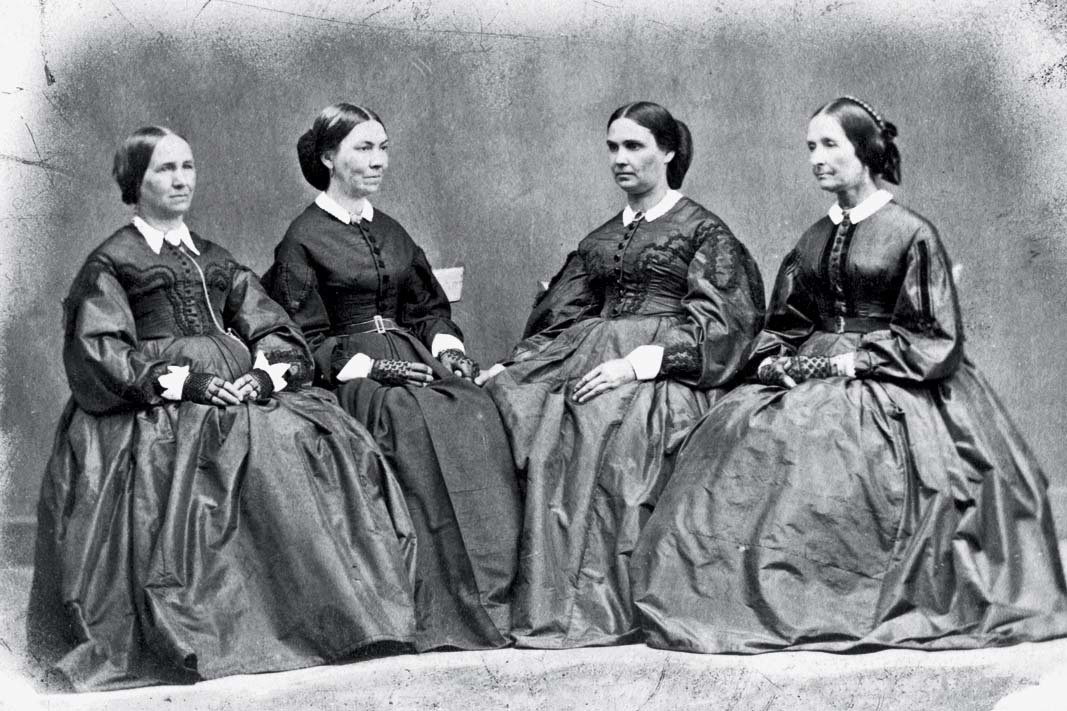 photograph by Edward Martin/Church History Library, Salt Lake City. © Intellectual Reserve
The Ethics of Invention, by Sheila Jasanoff, Pforzheimer professor of science and technology studies (W.W. Norton, $26.95). In an era of digital databanks and gene engineering, technology—far from being neutral—is entwined intimately with ethics and human rights. Jasanoff focuses on the implications for governance and policy, as her title suggests. Advancing the underlying work itself, Venkatesh Narayanamurti, founding dean of what is now Harvard's school of engineering and applied sciences, and Toluwalogo Odumosu, of the University of Virginia, write in Cycles of Invention and Discovery (Harvard, $24.95) that the distinction between basic and applied science is outmoded and hinders research, as they demonstrate by exploring the experiences of practitioners in major research laboratories.
Aging with a Plan, by Sharona Hoffman, J.D. '88 (Praeger, $37). A Case Western Reserve law professor helpfully and systematically explores "What should middle-aged individuals contemplate, study, decide, and do to be as well equipped as possible for their own aging and that of loved ones?" A chattier take on the phenomenon itself is The Age of Longevity, by Rosalind C. Barnett, Ph.D. '64, and Caryl Rivers (Rowman & Littlefield, $35), who encourage a positive perspective on the "new, healthy stage of life" between 65 and 79.
The People and the Books: 18 Classics of Jewish Literature, by Adam Kirsch '97 (W.W. Norton, $28.95). The author, a poet and prolific critic who directs the Jewish studies master's program at Columbia, guides readers through texts that have been fundamental to Jewish culture and belief for more than two millennia, from the Book of Deuteronomy through Theodor Herzl and Sholem Aleichem. Kirsch is a contributing editor of this magazine.
Legal Affairs I. A new president and Congress may engage with matters penal and otherwise. 23/7, by Keramet Reiter '03 (Yale, $32.50), an in-depth examination of the rise of solitary confinement by a young scholar at the University of California, Irvine, offers evidence for coming debates over sentencing and imprisonment. In Liberating Minds: The Case for College in Prison (The New Press, $26.95), Ellen Condliffe Lagemann, former dean of Harvard Graduate School of Education, presents examples of, and makes the broader argument for, educating the incarcerated.
Legal Affairs II. Stand Your Ground, by Caroline E. Light, lecturer on studies of women, gender, and sexuality (Beacon Press, $25.95). The author, a southern Virginian from a skeet-shooting family, examines the origins and risks of a "do-it-yourself security citizenship," one of the gun-related issues likely to be legislated and litigated soon. In Praise of Litigation, by Alexandra Lahav, J.D. '98, of the University of Connecticut School of Law (Oxford, $29.95), vigorously restates the case for lawsuits as "critical to American democracy" on matters large and small. The ultimate litigation, of course, ends up in the Supreme Court; contributing editor Lincoln Caplan '72, J.D. '76 (see also page 69 [5]), succinctly reports in American Justice 2016 (University of Pennsylvania, $24.95) on what he subtitles "The Political Supreme Court"—not the familiar process of confirmation proceedings, but the operation of the institution as currently constituted.
Dancing in the Rain, by Jerome T. Murphy, another former HGSE dean (Harvard Education Press, $60 cloth; $30 paper), is a practical guide for coping with the pressures of teaching through mindfulness and emotional health—a reminder that this is hard work, and not just in prison settings. 
A House Full of Females: Plural Marriage and Women's Rights in Early Mormonism, 1835-1875, by Laurel Thatcher Ulrich, 300th Anniversary University Professor (Knopf, $35). Drawing on her extensive knowledge of women's history, material culture, and the personal evidence in diaries and letters, the author brings back to life the early women of Mormon "plural marriage" and their little-known political and other rights.
Asian Ascents. Park Chung Hee and Modern Korea: The Roots of Militarism, 1866-1945, by Carter J. Eckert, Yoon Se Young professor of Korean History (Harvard, $39.95). This sweeping study of contemporary Korea situates its origins as an economic powerhouse in the period of Japanese colonial militarism—the shaping influence on its foundational, modernizing ruler's ascent and leadership (the subject of the projected second volume). For a related but somewhat different path forward in the same neighborhood, Unlikely Partners: Chinese Reformers, Western Economists, and the Making of Global China, by Julian Gewirtz '13 (Harvard, $39.95), provides new insight into the contest between reformers and devout Maoist conservatives during the transforming Deng Xiaoping era.
How America Lost Its Secrets: Edward Snowden, The Man and the Theft, by Edward Jay Epstein, Ph.D. '73 (Knopf, $27.95). The veteran reporter, who has investigated the national intelligence system, conspiracies, and related issues, has found an ideal subject for his interests: a deep dive into American security, and the individual who has become publicly identified with its reach and flaws—but is himself shrouded in mysteries.
Trans: Gender and Race in an Age of Unsettled Identities, by Rogers Brubaker '79, G '91 (Princeton, $24.95). A book-length, essayistic reflection by a "white cisgender male," a UCLA sociologist and specialist in ethnicity, who found that debates about the fluidity of gender and racial identities took him by surprise, leading to an exploration of "the possibilities for choosing and changing" those identities.
Curating America, by Richard Rabinowitz '66, Ph. D. '77 (University of North Carolina Press, $39.95). Given the prevailing historical amnesia, it is productive to have, from the founder and president of the American History Workshop—a veteran curator—a guide to the evolution of public history and the ways Americans engage with their origins and past: not just the official public record, but "journeys through storyscapes" of the people themselves.
Beyond Timbuktu, by Ousmane Oumar Kane, Prince Alwaleed Bin Talal professor of contemporary Islamic religion and society (Harvard, $39.95). At a time when Americans know little about Islam locally, and still less of what appear to be remote trouble spots and breeding grounds for radicalism in Africa, it is notable that serious scholarship on the intellectual evolution of Muslim learning in West Africa proceeds.