Staff Pick
Industrial Origins
May-June 2017 [2]
On May 13, the Watch City Steampunk Festival [7] takes over downtown Waltham, Massachusetts. Expect fire-breathers and aerialists, blacksmiths, live theater, and rock and folk bands with a ragged edge, like Frenchy and the Punk. [8] There will also be loads of artists with an industrial bent, like Waltham's Todd Cahill, [9] along with vendors offering "steampunk" clothing, accessories, and contraptions, and patrons wearing them.
Science-fiction writer K.W. Jeter coined the term in the 1980s, and the aesthetic movement has evolved to playfully merge "neo-Victorian fashion with retro-futuristic technology," says festival organizer Bob Perry, director of the Charles River Museum of Industry & Innovation [10], reflecting motifs from both the Age of Discovery and the Industrial Revolution. (The museum will also be open for festival-goers on May 13.)
Artist Cahill is a mechanical engineer and self-described "interpreter of technology"; he constructs models of nineteenth-century engines in a studio fittingly located in the complex of former mill buildings located downtown, along the Charles River.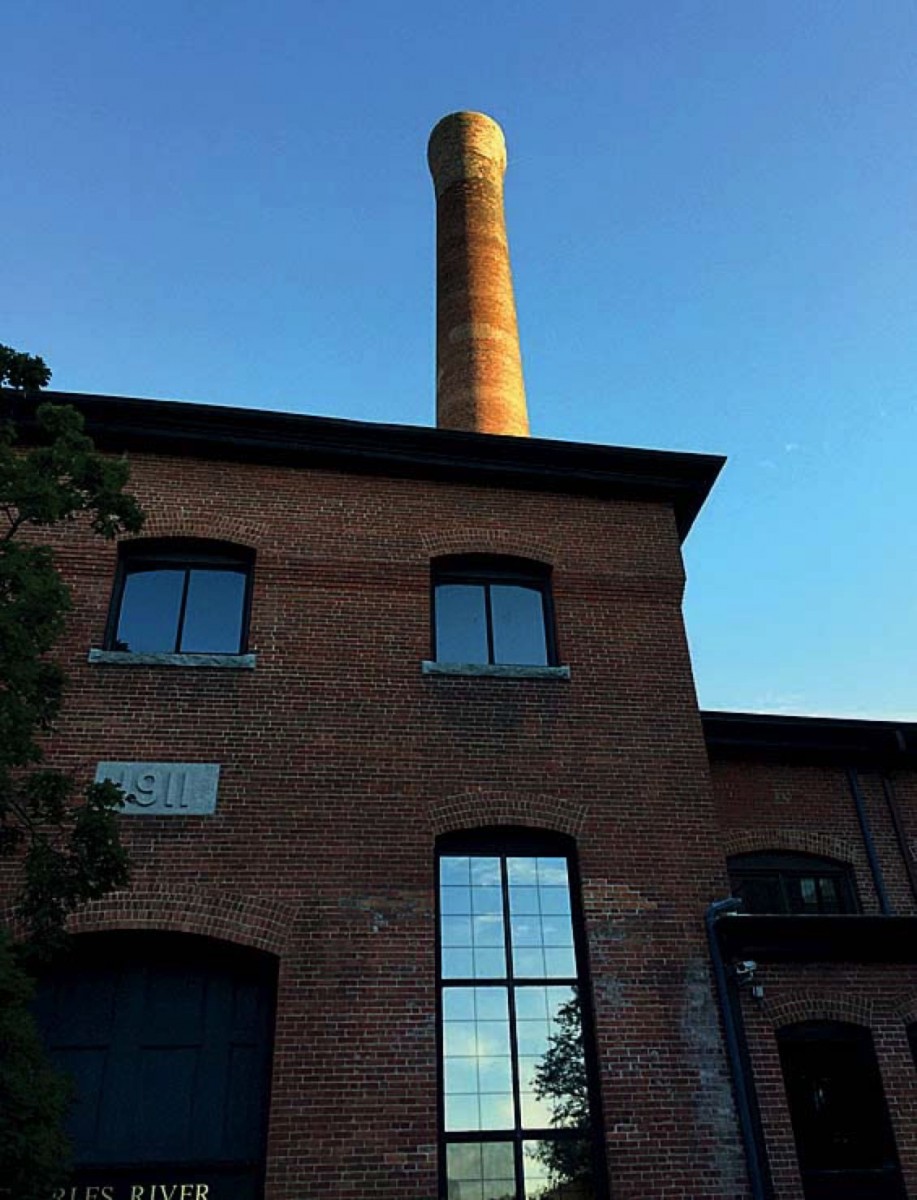 Photograph by Bob Perry
Waltham was a centerpiece of the American industrial revolution, and is thus directly tied into the festival's themes, Perry notes. The complex grew out of the nation's first integrated textile mill, a four-story brick structure built by Francis Cabot Lowell [11], A.B. 1793, established there in 1814. It predated the ultimately larger factories around which Lawrence and Lowell were built—and paved the way for many subsequent Waltham-ased industries, including the Waltham Watch Company, which operated from 1854 to 1957, engendering the "Watch City" nickname.
Also worth a visit on May 13 is The Waltham Museum. [12] It's an eccentric place filled with artifacts—from watches, radios, and automotive and airplane parts to an iron stove and an "Orient bicycle built for two"—that enliven the region's manufacturing history. Moreover, Perry adds, the museum was "created as a longtime labor of love" by a man named Albert A. Arena, who was the last person to work the oil-fired boiler that is the centerpiece of the Charles River Museum: "So, you see, the artists and the industrialists, and the city, and the festival—we are all connected."