A Life's Study
Redirection, readjustment, rejuvenation: continuing education can offer it all.
Education is a lifelong process. Whatever our past experience of formal schooling, many of us have learned how useful--and how revitalizing--further education can be. In the form of mid-career programs, retraining, or graduate work that leads in an entirely new direction, continuing education adds to our lives. On a personal level, we are rejuvenated by the new experiences that take us out of our workaday worlds. And in our careers, we may find our goals and skills refined and even redefined, as we learn to use new tools and explore emerging trends.
Many of us, like Nina Walker, A.L.M. '90, may get more from education once we've had a little life experience. And those with family responsibilities should note that many continuing-education opportunities can be customized to fit full and changing lives. For Walker, continuing education helped realize a career in literature she never considered when she graduated from college 20 years before.
"I didn't decide to get my master's degree until I was about 40," says Walker, a Gloucester native who now lives in Woburn. "In my early life, I wasn't much of a dedicated student." A graduate of Northeastern University, with a degree in history, she married and had children soon after college and "jumped from job to job." She never focused on a career and didn't realize that she could find her life work in the books she loved reading.
Only after her second marriage, and after raising eight children, did she begin to see that life could hold more than housework and 9-to-5 jobs. She credits her husband with seeing what she needed for her own personal growth. "I was reading literature by the mountainful," she says. "It was the thing I depended on the most. And my husband said, 'You need to go to a place where they care about this. Why don't you take a course?'"
She chose the Extension School in the Harvard Division of Continuing Education, because of its open access and the quality of teaching. Her first steps were tentative: "I saw a course in Victorian novels and thought, 'I could do this. I won't be embarrassed here,' and I hid in the back." But her teacher saw a spark in this older student and drew her out. A second course in Romantic poetry built her confidence and her determination, but it still took a few years before her studies became more than an enjoyable pastime.
"I took courses in dribs and drabs," she says. "But the more success I had, the more confidence I got." Eventually, with her family's full support, she applied for a degree program and received her master's in liberal arts degree four-and-a-half years after reentering the classroom. Although she considered pursuing a doctorate, two part-time teaching jobs lured her out of her own studies and into others' lives.
"I wasn't in the classroom for five minutes before I realized I had come home," she says. "To teach other adults literature was exactly where I was meant to be." Now, at Middlesex Community College and at Northeastern's University College Evening Division, she teaches a range of courses, including basic English composition and literature, and also conducts research for the University of Chicago. "I love teaching 'Introduction to Literature' to 18- and 19-year-olds and to older people who have never opened a book," says Walker. "It's a great challenge, and I know that if it's done right they will find out what they've been missing. The reward from seeing that veil go up is just grand."
For many others, continuing education hones career skills and refocuses professionals on fields they have already chosen. Jim Dettore, for example, found that Harvard Business School's Owner/President Management (OPM) Program helped his fledgling business soar to heights he hadn't imagined possible. The difference, he says, having completed the three-year executive-education program, was not only in the skills he acquired, but in the ways he learned to think.
Dettore had always been a self-starter: he launched his business in 1993 with one office he staffed himself. The aptly named Brands Inc. was designed to help companies select names for their products, a job combining marketing and research. The 44-year-old entrepreneur had already worked for several large organizations, including Pepsico, and for other firms that dealt in the name game. Originally, Dettore's idea was to "find his place in a niche business," but he says he soon found himself "lollygagging around" in an exploding field.
"Companies are finding that new product development is the wave of the future, and people are beginning to put money back into it," Dettore says from his Miami base. "Meanwhile, everyone else in my field was just like me: one-office, mom-and-pop businesses." To give himself a competitive edge, he began investigating continuing-education programs. "People knew me," he says. "They had confidence in me, but the business had to grow." A former boss suggested the mid-career business school program. Unlike other executive-education programs, OPM is designed specifically for business owners who are actively involved in the day-to-day running of their companies.
First offered in 1972, the program required Dettore to spend approximately one month for each of three years in Cambridge, doing intensive coursework. Immediately after the first installment, Dettore says, he saw results: "The classwork was like déjà vu. The case studies were about my management, which was micromanagement. I didn't allow empowerment. I was penny wise and pound foolish. I wasn't planning on the future."
Going back to school gave Dettore the tools to adjust both his management style and his office technology. By the end of the second year, Brands Inc. had opened offices in Chicago and Los Angeles; Dettore had learned to pull back and allow his office managers to fulfill their duties, which gave him time to explore new technologies. These showed him that he was no longer bound by the traditional marketplace, and prompted him to move his central office from expensive New York to Florida. Now his company offers additional services, including logo identification and imagery searches that explore the legal, linguistic, and cultural implications of product names and logos to make global marketing possible. "Since then we've grown tenfold," he reports. In addition to doing business through the World Wide Web, Brands Inc. now has more than 50 employees in six offices across the country. Dettore credits his time back at school as an investment that has paid off. "Before, we were developing a product and just pushing it onto the market place. Now, I can back up and ask the customer, 'What are your needs?'"
Although she's only 29, Allyson Mendenhall '91 has already used continuing-education programs to help her explore two separate careers.
She topped her college career off with the Radcliffe Publishing Course. "I was interested in books," she explains. "And as an English major, I didn't seem headed toward anything in particular." The prestigious six-week summer course gave her a taste of "what it's like in the field," she recalls, plus some real-life job skills and contacts: before she completed the course, she had landed a job with one of her instructors, and became a publicity-department assistant at Random House that fall.
Mendenhall thrived in publicity, and moved up in the ranks. But after a few years in New York, she found herself more interested in the city around her than in her office: "My eyes were opened to the urban environment: how people used the open spaces, where they sat for lunch." A friend put a name to her new interest, suggesting that she explore urban design or landscape architecture. She was hesitant to throw aside her years in publishing, but then remembered the Harvard Graduate School of Design's Career Discovery Program. Through this intensive summer program, she could try out an entirely new field--and see if it still intrigued her. "Graduate school is such a commitment of finances and time that I wanted to be sure this was what I wanted to do before I plunged in," she says. "The Career Discovery Program allowed me to get a taste of something that I was interested in, but not yet fully committed to."
That taste was enough, and Mendenhall followed up her summer program by applying to graduate school. About to start her second year of study for a master's of landscape architecture at the design school, she is grateful for the "taste" that changed her life. But although she is excited about her new career, Mendenhall says she also plans to continue her education indefinitely.
"I've always taken classes," she says. "I've always loved to leave work and take a drawing class, for example. I'm sold on continuing education. I'll probably use it throughout my life."
Clea Simon '83 is the author of Mad House: Growing Up in the Shadow of Mentally Ill Siblings (Doubleday).
You might also like
Genetic analysis reveals a culture enriched from both sides of the Danube.
Harvard researchers illuminate a longstanding epidemiological connection. 
Harvard's Faculty of Arts and Sciences broaches two tough topics.
Most popular
Professors' humble beginnings, concentration choices, and a mini history of Harvard and Radcliffe presidents
Brief life of a feisty mountaineer: 1859-1925
Realizing the full potential of black employees
More to explore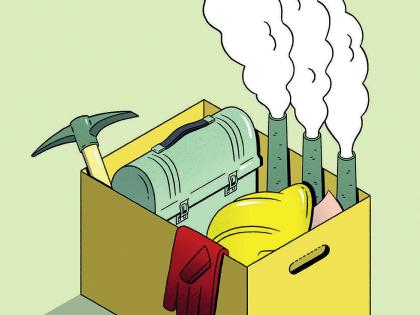 Expect massive job losses in industries associated with fossil fuels. The time to get ready is now.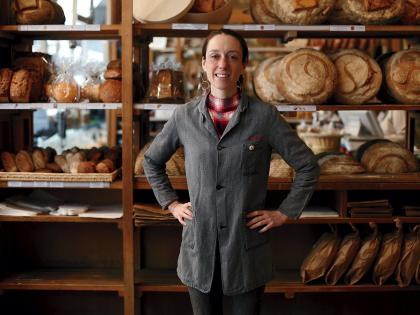 A third-generation French baker on legacy loaves and the "magic" of baking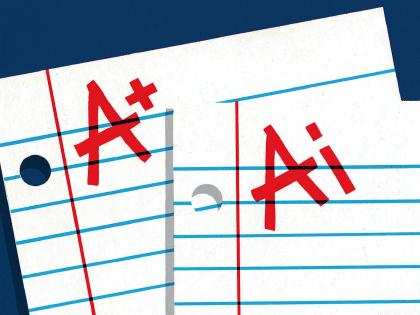 Generative AI can enhance teaching and learning but augurs a shift to oral forms of student assessment.