Off the Shelf
Linnaeus: Nature and Nation, by Lisbet Koerner, Ph.D. '93, associate of the department of the history of science (Harvard University Press...
Linnaeus: Nature and Nation, by Lisbet Koerner, Ph.D. '93, associate of the department of the history of science (Harvard University Press, $39.95). Swedish-born botantist and systematizer Carl Linnaeus (1707-1778) is one of the most famous naturalists who ever lived, yet he had several cockamamie ideas, viz., to "teach" tea and rice to flourish in Baltic plantations and to domesticate buffalo, guinea pigs, and elk as Swedish farm animals. In this first scholarly biography of Linnaeus in nearly a century, in the chapter "'Should Coconuts Chance to Come into My Hands': Acclimatization Experiments," Koerner explains that the great Enlightenment scientist projected Lapland cinnamon groves out of a desire to replicate at home "what was produced under the more favorable conditions of abroad, and thus re-create within his national borders a transoceanic empire," achieving what other countries had through global trade.
What's Going On in There: How the Brain and Mind Develop in the First Five Years of Life, by Lise Eliot '84 (Bantam, $26.95). The author is a neuroscientist, assistant professor at the Chicago Medical School, and mother of three. She explains for a lay audience how the brain is shaped through the dual influence of genes and environment, and how one can exploit this understanding to better foster one's children's development.
King Philip's War: The History and Legacy of America's Forgotten Conflict, by Eric B. Schultz, M.B.A. '83, and Michael J. Tougias (Countryman Press, $29.95). Schultz, the chairman of a software company, spent a decade in research for this history. Tougias has written 11 books about New England. Russell Gardner, Wampanoag tribal historian, calls this one "an unbiased account of the traumatic events of this war of survival...a well- written work that uniquely identifies key historic sites for the modern reader."
Crossing: A Memoir, by Deirdre N. McCloskey '64, Ph.D. '70 (University of Chicago Press, $25). The author is an economist at the University of Iowa--and a father. This is an account of her physical transformation from Donald to Deirdre, a process begun at age 52, and of its emotional and professional effects.
Nabokov's Blues, by Kurt Johnson and Steve Coates, A.M. '84, G '86 (Zoland Books, $27). Vladimir Nabokov, author of Lolita, was an expert on a large group of butterflies known as Blues. In 1945, while he was serving as a curator at Harvard's Museum of Comparative Zoology, he published a radical new classification of them. He went on to the Museum of Natural History in New York, where lepidopterist Johnson was associated for 15 years. Coates is an editor at the New York Times. This is a study of Nabokov's estimable science and art. "A misapprehension about his work came to distort the public's perception: the idea that there was some innate, perhaps psychological, connection between Nabokov's study of butterfly genitalia...and the sexual content of his novels," write the authors. "This idea reared its head in a widely read article in the July-August 1986 issue of Harvard Magazine, 'Nabokov's Blue Period'...."
How to Stop Time: Heroin from A to Z, by Ann Marlowe '79, G '80 (Basic Books, $24). As a Harvard graduate student, the author thought that she might become a professor of philosophy. Instead, she became a heroin addict. In this unapologetic memoir, she explains that, for the addicted, "heroin offers safety, and the illusion of immortality..."
Haikus for Jews: For You, A Little Wisdom, by David M. Bader '81, J.D. '85 (Harmony Books, $11). "Of all the many forms of Jewish-Japanese poetry, the Jewish haiku is perhaps the most sublimely beautiful," writes the author. "In a stage whisper / a yenta confides the name / of her friend's disease," for instance, or, "Hey! Get back indoors! / Whatever you were doing / could put an eye out."
Three Years in a 12-Foot Boat, by Stephen G. Ladd, M.P.A. '86 (order from Seekers Press, 2520 NW 195th Place, Seattle, Washington 98177, $19.95 postpaid). Born in 1953, Ladd had a career writing land-use plans. In 1987 he got away from it all by designing and building a 12-foot sailboat and setting off on a 15,000-mile, three-year, solo, gritty expedition by river and sea and portage from Montana to Panama and Colombia, across the Andes, down rivers through Venezuela, to the Antilles and the Caribbean--not your ordinary Harvard Alumni Association tour.
You might also like
On antisemitism, "I have sought to confront hate while preserving free expression."
Harvard Kennedy School researchers on how to report pro-Israeli and pro-Palestinian protests accurately 
Harvard Chabad, IDF, and Bill Ackman screen October 7 Hamas footage
Most popular
Brief life of a formidable anthropologist: 1903-1991
First-years Ngozi Musa and Gabby Thomas help set the pace for track and field.
A negative investment return and annual spending reduce the endowment's value 5.1 percent.
More to explore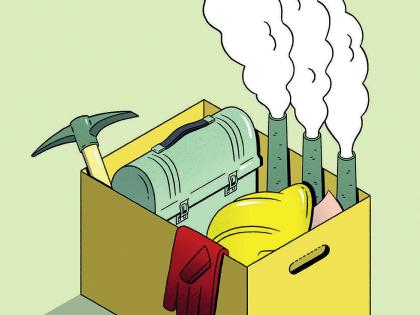 Expect massive job losses in industries associated with fossil fuels. The time to get ready is now.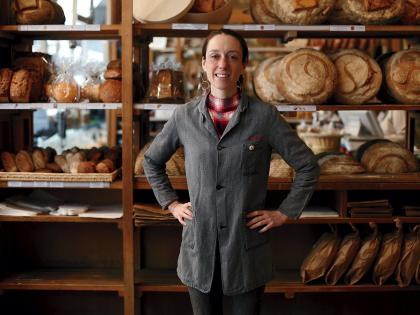 A third-generation French baker on legacy loaves and the "magic" of baking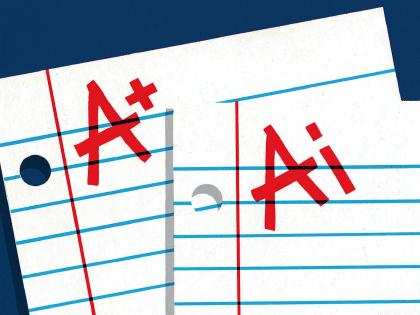 Generative AI can enhance teaching and learning but augurs a shift to oral forms of student assessment.