Squash Without Walls
Some say English prisoners invented the game of squash, rapping a ball off the walls of their jail cells...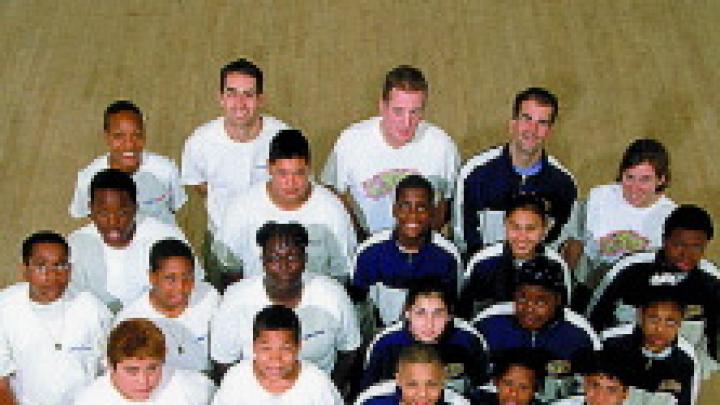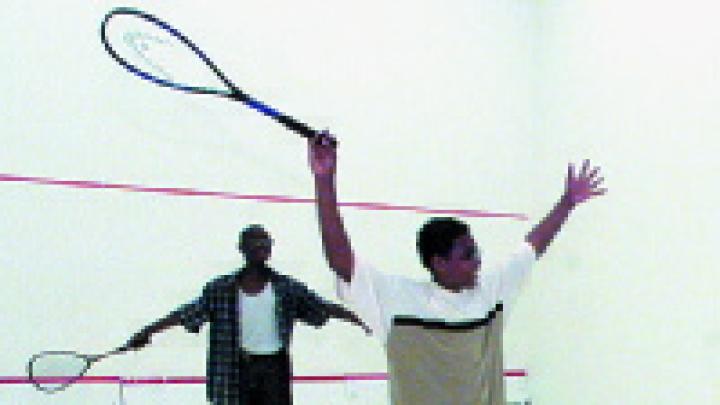 Some say English prisoners invented the game of squash, rapping a ball off the walls of their jail cells. If so, the sport has shown a degree of upward mobility that even the most frenzied social climber might envy. For decades now, squash has been primarily an upper-class pastime. Its exclusivity bothered Greg Zaff, M.P.P. '93, who had been the top player at Williams and then enjoyed a professional squash career from 1985 to 1992, peaking in 1990 when he was ranked second in North America. "I didn't like the fact that you pretty much had to be rich and white to play squash," Zaff says. "Squash grew up in private schools and elite universities, and that's where it remains."
Yet the program he started five years ago in Boston, SquashBusters, and its New York cousin, StreetSquash, are now taking the four-wall game to the streets. They are bringing the joy of squash racquets to kids from some of the cities' most disadvantaged neighborhoods.
At the Kennedy School, Zaff wrote a paper about using squash as the centerpiece of an urban youth-enrichment program. Two years later, while he was moonlighting as a tennis and squash pro, a fellow player, Molly Downer, M.B.A. '80, encouraged him to write a proposal to actually start such a venture. She was then president of the Massachusetts Squash Racquets Association, which gave Zaff $5,000 in seed money to launch SquashBusters in 1996. Today the program annually helps 56 inner-city youths aged 11 to 15 learn the angles--both "boasts" on the squash court and the trapezoids of plane geometry. In Manhattan, another 28 young players leave Harlem streets for the midtown squash courts of the Harvard Club of New York, taking the "B" train downtown with George Polsky '91, a former Harvard varsity player (see "Court Quotester," March-April 1992, page 58) who started StreetSquash in 1999. "You have a better chance of intervening successfully with kids at this age, in the sixth through ninth grades," says Polsky. "They're at a point where you can make a difference."
Polsky, who has a degree in social work from NYU, modeled the StreetSquash program on SquashBusters. (He and Zaff met in Israel when Polsky was a player, and Zaff a coach, for the U.S. squash team at the Maccabiah Games.) Their programs emphasize schoolwork and squash equally. Twice each week, after school, participants spend 90 minutes in a quiet room on homework and a similar span on the squash court. Then there are Saturday morning practices, matches, and ongoing community-service projects. Both programs have small paid staffs who, assisted by scores of volunteers, guide the athletic and scholastic endeavors.
The programs also expose the students to a new level of expectation. "You don't have to be good at squash, you just have to try. But a lot of the kids don't know what real effort is," Zaff explains. "They think they're trying, but they're not." In some New York public schools, Polsky says, "Students seem to feel that if they do half their assignments, it's adequate, that if they don't show up for something, it's no big deal. Riding on the subway, you notice that any little disagreement is like World War III to lots of these kids--they hit, yell, curse. We try to give them other ways to settle differences," he adds. "In a tight squash match, when things heat up, you often feel angry and frustrated, and there'll be conflict about whether there was a 'let,' or even what the score is. The kids have to learn to resolve things between themselves."
To promote such learning (and because of a shortage of courts), the groups are purposely kept small. "We value each kid, no one gets lost in the shu±e. Each is immersed in love, support, and attention," says Zaff. "This is what matters most, not squash." But, as Molly Downer notes, "Squash is the hook that makes it fun."
By all accounts, the mix is working: the programs are oversubscribed. SquashBusters recruits a mix of black, white, Asian, and Hispanic boys and girls from the Harrington School in East Cambridge and the Timilty School in Roxbury. StreetSquash draws from two Harlem schools, the Thurgood Marshall Academy, where 90 percent of the students are black, and Roberto Clemente Middle School, where about 70 percent are Latino. (Polsky is fluent in Spanish, which he taught at Groton and in Seattle before returning to his native New York City.)
Enrolling new youngsters involves showing up at schools each fall with racquets, balls, videos of championship squash matches, or guests like U.S. national champion Marty Clark '93 to spark interest in the game, which almost none of the students have seen or even heard about. Each student makes a three-year commitment, and full parental backing of the endeavor is required.
The Harvard Club of Boston, where Downer has served on the board, has donated study space and court time to SquashBusters from the beginning, as has Harvard, which currently provides use of the new Murr Center courts each Saturday. Another venue is the central branch of the Boston YMCA. Zaff is also engaged in a $6-million capital campaign to build an eight-court facility in partnership with Northeastern University. In New York, the Harvard Club, with backing from president Ken Standard '58, LL.B. '62, contributes courts, locker and laundry facilities, and a quiet study room to StreetSquash. The program also uses six hardball courts at Columbia University.
Although SquashBusters is only five years old, Zaff points to some major successes. Academic performances have improved, and some students are even showing up early for Saturday morning practices. Eight SquashBusters alumni have won full scholarships to private secondary schools such as Middlesex, Beaver Country Day School, and St. Mark's, and last year, SquashBusters posted wins over Concord Academy, Belmont Hill, Middlesex, and St. George's. Former SquashBuster Guillermo Moronta Jr. is now vice-president of his junior class and the number-two player at Tabor Academy. And last May, the two programs met face-to-face for the first time to compete in a four-match series at the Murr Center. "The kids from Harlem won," Zaff reports, "but our guys have vowed revenge."
You might also like
Toward another apartment complex on Harvard-owned land
Stepping down after 30 years of University service
Harvard researchers seek to empower individuals to steer their own careers.
Most popular
Lest young ladies' "tides" be deranged
A community letter as the new administration begins
More to explore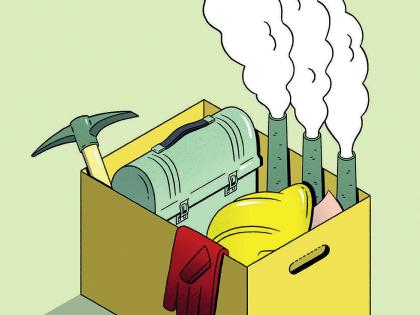 Expect massive job losses in industries associated with fossil fuels. The time to get ready is now.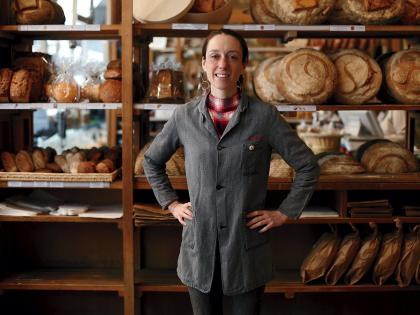 A third-generation French baker on legacy loaves and the "magic" of baking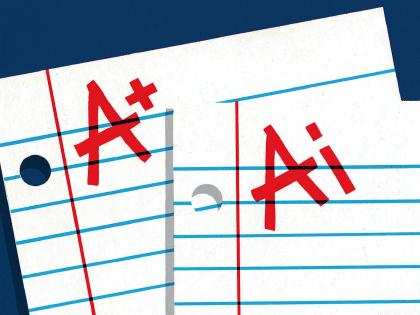 Generative AI can enhance teaching and learning but augurs a shift to oral forms of student assessment.