The story of Harvard's 2003 budget came down to benefits and buildings. During the 12 months ended last June 30, the University's revenue totaled $2.47 billion—a 5.3 percent increase, just slightly slower growth than in the prior fiscal year. Expenses climbed $171 million, to $2.43 billion—higher by 7.6 percent, but an improvement from the nearly 11 percent spending growth in the prior fiscal year. "It was nice to see that expense growth slowed," said Ann E. Berman, vice president for finance, discussing the annual Financial Report to the Board of Overseers of Harvard College, published December 8 (and available on line at http://vpf-web.harvard.edu/annualfinancial/).
Berman characterized the two principal drivers of expense growth very differently. She called the 22 percent increase in space and occupancy costs, to $241.2 million, or about one-tenth of Harvard's budget, "expected and understood." The University has been in an historic building boom (see graph), investing the fruits of the 1990s capital campaign and high returns on the endowment in new academic buildings, renovations (like the Widener Library overhaul), badly needed graduate-student housing (like One Western Avenue), and acquisitions (more land in Allston, the Blackstone steam plant in Cambridge). As facilities open and are financed, operating and interest costs rise; during the year, debt outstanding increased about $400 million, to $2.25 billion, with further borrowing in prospect as the Medical School's new research building, the Center for Government and International Studies in the Faculty of Arts and Sciences (FAS), and other major projects come on line.
On the other hand, the explosion in employee-benefit costs is "a concern," Berman said. Compensation costs, $1.26 billion, account for more than half of Harvard's expenses. While salaries and wages increased 6 percent, pension and healthcare costs surged an extraordinary 36 percent, to $274.2 million, reflecting the convergence of adverse factors. One was adoption of a new, more generous pension plan for salaried and unionized employees during the past two years, to achieve comparability with the faculty pension plan. Another was the adverse effects of low interest rates on the prior plan, which had previously generated net income for the University. Pension costs doubled as a result. More conservative assumptions about future rates of return on plan assets almost guarantee higher pension costs in the current fiscal year, Berman said, and for the future as well if interest rates remain low. Health-benefit costs continued to surge, having risen nearly 90 percent during the past five years, and updated assumptions about future costs drove the expense for post-retirement benefits up some 60 percent.
Given these adverse factors, the reining-in of expenses elsewhere in the University's books can be taken as something of a victory. Similarly, the growth in revenues appears relatively favorable. During fiscal year 2002, distributions from the endowment to support operations were increased by $134 million (21 percent), to $749 million (plus $85.2 million for Allston costs). But then austerity set in: in fiscal year 2003, endowment funds distributed rose just 2 percent, to $770.7 million (plus the Allston assessment, another $80 million). Taking up some of the slack were faster growth in tuition income than in the prior year, and a 15 percent rise in gifts for current use, to $151.9 million: "Not the disaster that one might have expected, given the economy," Berman said. The rate of growth in sponsored-research support also doubled, to 6 percent, bringing in $548.9 million in such funds.
The net result was that Harvard's budget surplus narrowed to $40 million: a surplus of nearly $70 million in operations supported by restricted funds, partly offset by a deficit of nearly $30 million in operations dependent on unrestricted funds—the latter a "disheartening" outcome, Berman said. That makes her priorities for the future simple: "We're focusing on expense growth," pursuing savings wherever attainable to achieve level administrative spending, if possible, in the near future (see "Barer-Bones Budgets," November-December 2003).
Within the schools, the process may be subtler, but the pressures are the same. The University's fringe-benefit rates applied to wage and salary costs will rise by about 8 percentage points (some $89 million) for fiscal year 2005, beginning July 1. The Corporation decided on December 8 that the endowment payout will increase by 4 percent for fiscal 2005—twice the 2004 boost, to help with the benefits burden—but projects only 3 percent increases for fiscal 2006 and beyond. So in FAS's next budget, for example, benefit costs alone will rise by twice as much as its investment income (the source of half its revenue). With very large buildings in construction (see "Brevia") and more than half a million square feet of FAS laboratory space proceeding through design and permitting—and a commitment to hire more professors to populate them—larger fixed costs, and uncomfortably tight finances, loom in the relatively near future.           
You might also like
A Harvard series explores South Korean cinema in the years following the Korean War. 
A deflating ending fashions a three-way title tie.
A 70,000 square-foot theater and teaching center, plus housing for Harvard affiliates
Most popular
The Ledecky Fellows provide an undergraduate perspective on life at Harvard.
A Harvard conference on diversity and academic inclusion
From the Missouri Compromise to the 2016 election, Kevin Young's Bunk takes stock of American hoaxes, con men, and race fantasies.
More to explore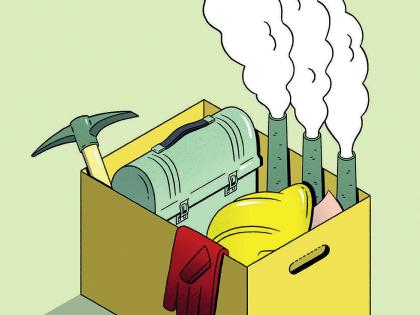 Expect massive job losses in industries associated with fossil fuels. The time to get ready is now.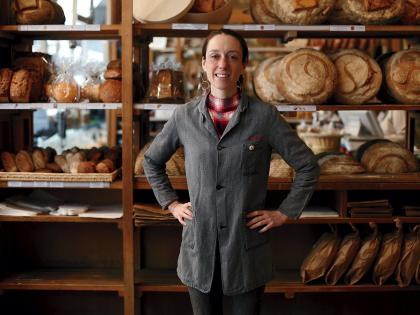 A third-generation French baker on legacy loaves and the "magic" of baking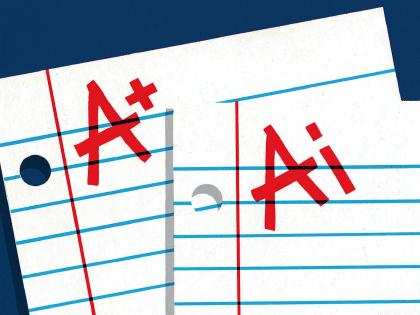 Generative AI can enhance teaching and learning but augurs a shift to oral forms of student assessment.