Recently, a caller from the Austrian Film Museum in Vienna had two questions for Bruce Jenkins, Cavell curator of the Harvard Film Archive: Do you have a copy of Sherlock Jr., the 1924 silent-film classic starring Buster Keaton? And if so, is it full-picture width—not cropped, as many silent pictures were, in a later release, to make room for a sound track? Happily, the answer to both questions was yes, and the archive sent the film to Austria. "Sometimes we have the best existing print of a film—or even the only print," Jenkins explains. There is, for example, "a deliciously rare film noir—Detour, made in 1945 by Edgar G. Ulmer, the king of the B-films," he says. "We lend it out sparingly."
That is but one of nearly 9,000 films in the Harvard Film Archive. This fall the archive, founded in 1979, began a year-long celebration of its twenty-fifth anniversary with a benefit screening of Mystic River, the new, highly regarded picture from director Clint Eastwood. (Before the film rolled in Sanders Theatre, Eastwood, on videotape, saluted the Film Archive's milestone.) A few weeks later, director Errol Morris showed his new documentary, The Fog of War, based on interviews with former U.S. Secretary of Defense Robert McNamara, M.B.A. '39, LL.D. '62. In November, the first film ever screened at the archive, Ernst Lubitsch's Lady Windermere's Fan (1925), was projected with live piano accompaniment. A spring event will feature actor Tommy Lee Jones '69, a longtime member of the archive's board.
Damaged (left) and repaired (right) frames from the film Finnegan's Wake (1967)
Film images courtesy of the Harvard Film Archive Conservation Center
The archive's collection extends back to the silent-film era and includes Hollywood classics, B-movies, and documentaries, shorts, animation, art, and feature films from all over the world. Each year the collection grows by 15 to 20 movies—though there are occasional windfalls, like the acquisition of 30 Ukrainian films in 2002. The archive has rarities such as the only prints in the United States of Innocence Unprotected, W.R: Mysteries of the Organism, and Sweet Movie, all by prominent Yugoslav director Dusan Makavejev. German cinema is another strong point: the Bavarian Film Fund, which underwrites about 80 percent of all contemporary German films, gives Harvard a print of any movie it backs. "Harvard will become the place to study contemporary German cinema," says Jenkins, "because we will have a very thorough collection."
Year by year, negatives of student films made by concentrators in visual and environmental studies (VES) also accumulate. "These will be valuable for future generations," says Steffen Pierce, the archive's assistant curator. The archive has Badlands and Days of Heaven, directed by Terence Malick '65, and Supermarket Sweep, a student film by Darren Aronofsky '91, who later donated a copy of his features Pi and Requiem for a Dream. Producer Michael Fitzgerald '73 gave a copy of his Wise Blood. The collection also includes Salaam Bombay! by director Mira Nair '79 and three Oscar-winning films from Edward Zwick '74: Glory, which he directed, and two he produced, Traffic and Shakespeare in Love.
The Film Archive not only collects films but plays them—often and well. From the beginning, its guiding premise has been to show movies as they were intended to be seen: projected in their correct aspect ratio for a theater audience. "The experience of movies is radically altered when they are seen outside the context of a live audience," Jenkins says. "Lots of comedies—Chaplin, the Marx Brothers, the Keystone Cops—were even cut for a pacing that allows the audience to get the gag and laugh." In the Carpenter Center's downstairs theater, the archive's year-round film fes-tival screens one or two films nearly every night. Audiences arrive from all over Boston, and frequently include Harvard students who have been assigned various movies to watch for a wide range of courses. Certain films—required viewing for VES concentrators—are screened annually.
Few understand, however, that watching films wears them out. Every time a movie is projected, it takes a toll on the celluloid: sprocket holes tear, scratches mar the picture, projector oil coats the film, and with time, the image itself can chemically decompose. In other words, movies are mortal. The archive had to decline a California art house's request to borrow a very rare Satyajit Ray film, Days and Nights in the Forest (1969), because they wanted to screen it six times. "Film is a perishable commodity, " says Pierce. "but if you don't show the film, there's no point in having it."
How the film gets projected matters. Today nearly all first-run movie theaters project their movies off platters. Six to eight reels of a feature are spliced into one enormous strip of film that lies coiled on a disk, three feet across, that rotates horizontally in the projection booth. This allows one projectionist to service several screens in a multiplex. But "All that splicing loses footage, and can scratch the film," says film conservator Julie Buck, who works at the archive's Film Conservation Center in Watertown. Only a handful of theaters in the Boston area, Carpenter Center included, change reels during projection.
From 1889 until 1952, film stock was mostly cellulose nitrate ("nitrate"), an extremely flammable material. Projecting nitrate films requires special booths and projectors with water-cooled gates, and only a few places in the world—such as the British Film Institute, UCLA, and the George Eastman House in Rochester—can show them. Harvard owns 15 nitrate films, but even the Harvard Depository in Southborough, Massachusetts, can't house them safely. Cinema Arts, a specialized private concern in Pennsylvania's Pocono Mountains, stores Harvard's small but precious collection.
From 1952 on, cellulose triacetate ("acetate" or "safety film") supplanted nitrate; since the early 1990s, polyester has become the norm. Acetate film is fireproof but also decomposes; the acrid smell of "vinegar syndrome" is unmistakable. Eventually, of course, all media wear out, which is why "the most valuable thing we have is our original material," says Pierce. Original material includes camera negatives, fine-grain masters (the highest quality of struck print), and nitrate film. "You don't screen original material at all," explains assistant conservator Karin Segal. "You use it to make new prints."
Making new prints—or transferring, say, a nitrate film onto acetate or polyester stock—inevitably diminishes image quality. And the negatives wear out, too, as they are used to strike new prints; for this reason, filmmakers often make 15 or 20 negatives, including at least one that is never used.
"Film preservation mostly has to do with making new prints from original material," explains Buck, "while conservation involves working with what you have." Until Buck was hired a year ago, less than 20 percent of the archive's films had been carefully inspected or repaired. After two more years of conservation work by Buck and Segal, the archive will be in good position to preserve the movies that need it. "If a film is damaged beyond repair, we'll try to locate the best possible existing negative and make a new print," Buck says. But negatives lack subtitles and subtitling can be costly: "You can spend $3,000 for a new print and another $1,000 on subtitles," Pierce explains.
Copying films onto new media like DVDs may solve some problems but create others: some families copied their old 8-millimeter home movies to VHS tapes—and now find those tapes deteriorating. In digital recording, the compression of visual information loses 5 to 10 percent of the information in the frame: it looks the same on television, but there is a noticeable difference on the big screen.
The projector is a remarkable technology, essentially unchanged since its invention in 1895 by the French Lumière brothers. For someone interested in film history, the projector's stubborn refusal to evolve is actually one of its great strengths; optical disks may make DVDs obsolete in a few years, but movie projectors will always be able to access the entire history of the medium. "That's one of the saving graces," says Jenkins. "The film projector is the last great machine, and the cinema the last great medium, of the machine age."
To keep film running through its projectors, the Film Archive is launching a program that will recruit donors to "adopt" a major movie like Potemkin or Some Like It Hot—100 major cinematic works are up for adoption—and support its upkeep, including cold storage, for 100 years; the archive figures that it currently costs about $30 a year to maintain a movie in top condition. "Like libraries and museums, we are trying to provide and protect an extraordinary diversity of work. Cinema stretches across 107 years, comes from every part of the world, and is ultimately focused on the human experience," says Jenkins. "When you talk about the Harvard art museums, you are talking about encyclopedic museums—we have the same ambitions. The films that must be maintained in perpetuity are key works in the history of the medium."
That's a vision shared by the archive's founders, Stanley Cavell, Cabot professor of aesthetics and the general theory of value emeritus, and film director Robert Gardner, who has retired as a lecturer but remains an associate of the VES department. "Stanley and I used to sit in the Pamplona [café] and think up the next hundred films we wanted to have at Harvard," Gardner recalls. "The Film Archive needs to be recognized as an important part of the resources available to the University," he adds. "We play a part in visual arts, just as book libraries do in scholarship. You cannot have visual studies without visual objects."         
You might also like
Stepping down after 30 years of University service
Harvard researchers seek to empower individuals to steer their own careers.
How the Bezos Earth Fund hopes to seed economic transformation
Most popular
Andrew Knoll on the planet's past—and fraught future
Framing the news with our best articles on diet and health
The research provides insight into the way materials react to repeated strain.
More to explore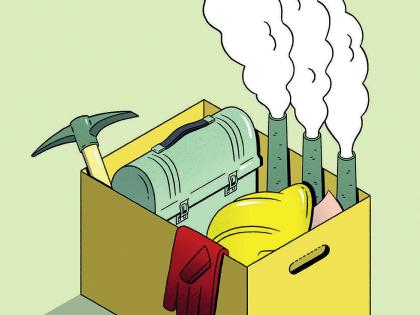 Expect massive job losses in industries associated with fossil fuels. The time to get ready is now.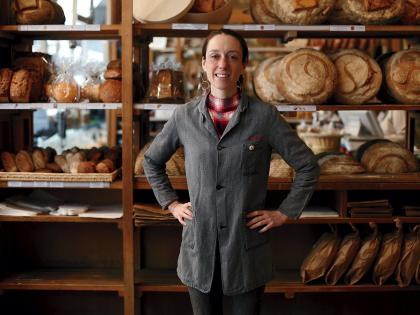 A third-generation French baker on legacy loaves and the "magic" of baking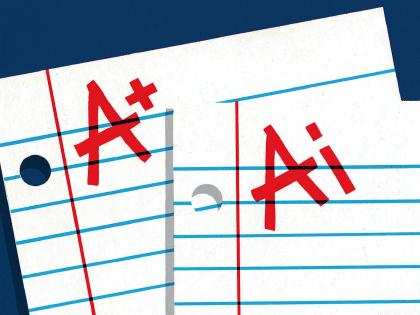 Generative AI can enhance teaching and learning but augurs a shift to oral forms of student assessment.