A Calling for Justice
A former federal prosecutor fights evils in a new way.
While investigating the genocide in Rwanda for the United Nations in 1994, attorney Gary Haugen '85 directed the exhumation of mass graves to collect evidence for the subsequent war-crimes tribunal. Then on loan from the Department of Justice, Haugen witnessed one of the twentieth century's bloodiest conflicts, and says he saw how evil triumphed when no one intervened to stop the slaughter of an estimated 800,000 Rwandans.
He returned to Washington, D.C., a changed man, and in the ensuing months, he realized that more had to be done for people suffering in far-flung corners of the world. By 1997, he had left the federal government to found International Justice Mission (IJM), a Christian-based organization that has blossomed into one of the nation's largest human-rights groups.
"If I left the Department of Justice, I knew there wasn't going to be less justice in America," says the former federal prosecutor. "But I knew there were places in the world [where], if I didn't make an intentional decision to show up, there would be no one to provide a voice for those who are abused."
Haugen's new book, Terrify No More, focuses on IJM's campaign to help end the illegal sex trade in Cambodia. But with its current $7.8-million budget and 140 employees in hot spots across the globe, IJM is also busy elsewhere in South Asia, documenting the plight of those caught in the illegal bonded-labor system and cooperating with authorities to free the workers and imprison the moneylenders who enslave them. In Africa, IJM lawyers have helped protect the rights of Ugandan widows whose land has been stolen and have defended victims of Kenyan police misconduct.
"There are massive man-made disasters taking place on our watch, on our little piece of history," says the crew-cut father of four who lives with his wife, Jan, and family in Sterling, Virginia. "These are the great moral struggles of our day, and we have a duty to respond."
Among those in IJM's founding group was attorney Sam Dimon '74, who met Haugen at the Episcopalian church in Falls Church, Virginia, where Haugen worships. They became friends, and Dimon helped bring Haugen's vision to fruition: "The idea seemed to have promise because no other organization was filling the role," explains Dimon, who chaired IJM's board from 1997 to 2003. "I had confidence in Gary's personal commitment, and my sense that he was called to do this."
After the founding group raised $200,000, helped in large part by a grant from the Ford Foundation (which continues to fund IJM), Haugen opened an office and recruited a handful of Christian lawyers and law-enforcement experts. The organization has grown rapidly since then: besides its Arlington, Virginia, headquarters, its foreign office sites include Cambodia, Thailand, the Philippines, Kenya, Uganda, and Zambia. IJM is among the faith-based organizations that currently receive significant federal funding: the group was awarded $2 million in grants from the State Department and Department of Labor in the last two years to combat sex trafficking in Thailand, Cambodia, and the Philippines. (Overall, 10 percent of IJM's 2004 income came from government and nongovernmental organization partner grants, 10 percent from churches, 27 percent from foundations, and the rest from individuals.)
Haugen has emerged as a leader in what many human-rights experts term the modern-day abolitionist movement (adherents also include feminists, Jews, and evangelical Christians) that came together in the late 1990s to combat child prostitution, bonded labor, and sex trafficking. "Gary is one of the anti-slavery heroes of the twenty-first century," says U.S. ambassador at large John Miller, the Bush administration's point man on slavery issues. "He has decided to go where no nongovernmental organization has gone: to focus on law enforcement, to cajole and work with foreign governments to rescue victims and throw the criminals in jail."
A physician's son, Haugen grew up comfortably in a family of eight in Sacramento, California. He says he was oblivious to the social problems of the nation and the world when he arrived in Cambridge in 1981, but his eyes were opened at meetings of the Harvard-Radcliffe Christian Fellowship (HRCF), where people spoke of the social implications of the Christian gospel. Through HRCF, he volunteered at a Cambridge homeless shelter and helped winterize homes for the poor in Boston. His understanding of overseas crises deepened when he headed an HRCF committee that studied whether the University should divest from companies doing business in South Africa. His interest in apartheid and its repercussions led him to spend the summer after graduation in South Africa, where he served on the executive committee of the National Initiative for Reconciliation, a movement of Christian leaders devoted to the cause of political reform and racial reconciliation.
After earning a law degree from the University of Chicago, Haugen worked for the Lawyers Committee for Human Rights, investigating police misconduct in the Philippines. In 1991, he joined the Justice Department, where he was a prosecutor in the civil-rights division (working on domestic issues) before the Rwanda trip prompted him to create IJM.
His work is motivated by what he considers God's call. "The God of justice is eager for his work of justice to go forth," he explains. "And God does his work by creating us to do it." Haugen, who calls himself "a bit of a Christian mutt," doesn't consider himself part of any denomination. He grew up Baptist, fell in love with the Anglican tradition while living in South Africa, and speaks often by invitation at evangelical churches across the country. IJM's full-time employees all profess their Christian faith, which Haugen says is a "matter of unity" in their workplace. But IJM serves victims of all religions and its employees do not proselytize. They let their work serve as a statement of their faith.
Unlike many human-rights groups, which often get results by publicizing abuses and mobilizing public opinion, IJM forms partnerships with local police and helps them prosecute the crimes. At times, because street-level officers may be corrupt themselves and protect the criminal enterprise, IJM collects evidence to present to upper-level authorities. "The crystal clarity of the information creates enormous pressure for that senior authority to do the right thing," Haugen says. "You serve it up on a silver platter, let him or her take all the credit for it, and if it works out well, you have a new friend."
Many of IJM's first cases were generated by information from Christian missionaries or relief groups who fed and housed the poor, but lacked the legal skills to defend victims. Now, IJM's international staff has no problem finding its own assignments. According to its most recent annual report, for example, IJM conducted 40 brothel raids in Cambodia, trained 1,400 Bolivian police officers in the appropriate procedures for working with homeless street children, and aided in the liberation of more than 100 South Asians once enslaved by moneylenders. "With individual cases, you get very concrete information about where the criminal justice system doesn't work," reports Haugen. "When you work the cases, you can find the choke points and show the national authorities why their system doesn't...provide the outcome they want."
As in any law-enforcement work, there are frustrations and setbacks. In an IJM investigation that led to the rescue of 14 underage girls from a Cambodian brothel, the girls were taken to an aftercare house for protection. But local police then went to the safe house to arrest the girls for being illegal immigrants, sending some to jail and deporting the others.
A year later, another IJM intervention in the brothels yielded better results, helped by Haugen's diplomatic efforts and the U.S. Trafficking in Victims Protection Act of 2000. The statute, passed during the Clinton administration with the unusual bipartisan support of Senators Paul Wellstone (the late liberal Democrat from Minnesota) and Sam Brownback (the conservative Republican from Kansas), requires the State Department to rank nations annually on how they meet minimum standards in combating sex trafficking and forced labor, with sanctions possible for the laggards. (Haugen testified several times before Congress in favor of the measure.)
In 2002, Cambodia was ranked Tier 2, which meant that sanctions could be imposed if the situation didn't improve. After conducting an undercover investigation in the village of Svay Pak, IJM attorneys went to the U.S. embassy in Phnom Penh and suggested to staffers that if Cambodian authorities cooperated in the brothel raids, that would show that the country's government was serious about the issue. The raid, which was documented by NBC's Dateline, brought about the arrests of 13 brothel owners (four of whom have since been sent to prison). By 2003, Cambodia merited a better Tier 3 rating, due in part to the successful IJM raid, says ambassador at large Miller.
Haugen has played a central role in IJM's rapid growth, spreading the word at churches, colleges, and fundraising events. He says he never considered a career in the pulpit, but he now preaches once or twice a month, sometimes to congregations of up to 3,000 parishioners. Last summer, he spoke to 20,000 people gathered for a weekend at Saddleback Church in Lake Forest, California, the base of popular preacher Rick Warren, author of the bestselling The Purpose-Driven Life. In his talks, Haugen describes abuses and oppression around the world, quotes the biblical mandate for Christians to seek justice, and offers people concrete ways to become involved, whether by praying for the victims and for IJM's work, contributing to IJM, or volunteering with IJM or at its chapters at their churches or colleges. (Although the 65 campus chapters do not include one at Harvard, among Haugen's colleagues at IJM headquarters are director of investigations Sharon Cohn, J.D. '97; staff attorney for Africa programs Reagan Demas, J.D. '00; and staff attorney for Southeast Asia Michael O'Connor, J.D. '94.)
Haugen's message has resonated in particular among evangelical Christians, a group not historically involved in the modern human-rights movement. Although evangelicals have long supported missionaries who proselytize and provide material support for the poor, Haugen says they had shied away from human-rights issues, because those were considered linked to a liberal political agenda. "The conservative evangelicals thought that if the liberals were doing it, it was bad," he explains. "But the end of the Cold War opened up a fresh opportunity for the conservatives to recover the biblical language and work of justice" -- and Haugen has served as a bridge, putting the human-rights issue in a context that evangelicals could embrace.
Seven years after he founded IJM, Haugen remains energized about the work. He avoids potential burn-out by limiting his travel schedule, coaching his children's sports teams, and taking time off with his family: last summer, they traveled to South Africa to visit the rural villages he first saw in 1985 -- the places that so significantly influenced his world view. And he reflected on his place in the world today. "I can get confused about that by taking on the business of some immovable obstacle, instead of falling back on God," he reports. "As a theological matter, God is responsible for miracles, and I am just called upon to be faithful for what good I can do."
David McKay Wilson is a freelance writer.
You might also like
Genetic analysis reveals a culture enriched from both sides of the Danube.
Harvard researchers illuminate a longstanding epidemiological connection. 
Harvard's Faculty of Arts and Sciences broaches two tough topics.
Most popular
Professors' humble beginnings, concentration choices, and a mini history of Harvard and Radcliffe presidents
Brief life of a feisty mountaineer: 1859-1925
Realizing the full potential of black employees
More to explore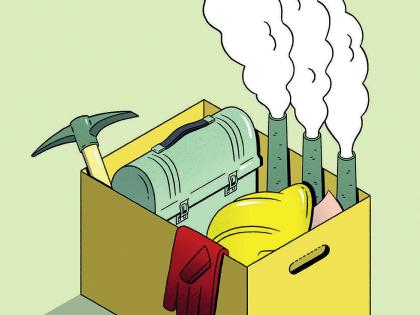 Expect massive job losses in industries associated with fossil fuels. The time to get ready is now.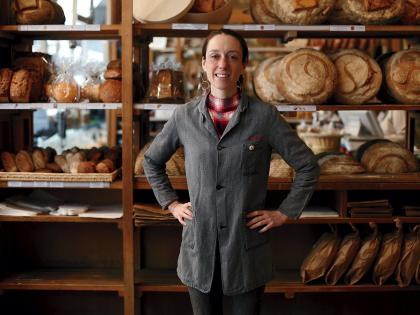 A third-generation French baker on legacy loaves and the "magic" of baking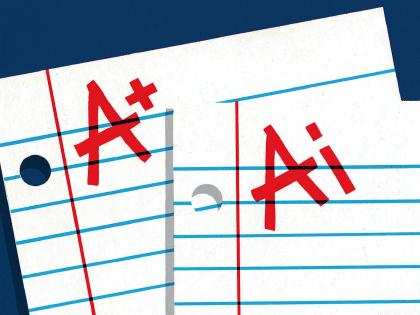 Generative AI can enhance teaching and learning but augurs a shift to oral forms of student assessment.