Fleet Policy
Cross-country's Lindsey Scherf outruns her competition — by miles
Her mother says that Lindsey Scherf 08 was running as soon as she could walk; she might almost have sprinted out of the womb. Given her current speed and endurance, this girl must have been a terror to keep up with as a two-year-old. In soccer, theyd put me at left defense, and pretty soon Id be at right forward, she says. Running all over the place. As a fifth-grader, Scherf ran her first timed mile in 5:55, setting the record for her grade school in Scarsdale, New York. (Her fathers personal best mile is 5:53, two seconds faster than Scherfs initial effort, but, she says, If I had been in that race, I wouldnt have let him beat me.) She was such a fleet girl that even when her dad put her in the outermost lane on a running track and took the innermost one himself, shed lap him five times over four miles. Nowadays, Scherf runs twice a day, and 15 or 16 miles is quotidian. But it doesnt warp her schedule: Scherf can knock off a 10-mile run in an hour.
Her body may have been built to run, but it is most certainly trained to. She has an adagio resting pulse of 32, comparable to that of Lance Armstrong, with whom she shares a birthday, September 18. Endurance athletes typically have slow pulses, due to their intense aerobic training, but Scherf is at the lowest of the low end. Thats perhaps because her mileage is at the highest of the high end. Scherf, who runs cross-country and indoor and outdoor track for Harvard, competes against women at the Heptagonal meet who train by running 55 to 60 miles per week. At the NCAA championship meets, shell face elite collegiate runners who put in 70 to 80 weekly miles. But every week Scherf logs an astonishing 110 miles. She takes off only one day a month, and does some of her tougher workouts with Harvards male runners; at the moment, none of the Crimsons women distance runners can push her.
Scherf, already a four-time all-American and a national record holder, shows her running form.
Photograph by Stu Rosner
The roadwork has paid off. Scherf is already a four-time all-American and four-time First Team all-Ivy League athlete. As a freshman, she came in thirty-eighth at the NCAA cross-country championships, becoming the seventh Harvard woman to earn all-American status in cross-country. That year she finished sixth at the Heptagonal cross-country champion ships, running the best time by a Harvard athlete in 15 years, and also won the 5,000 meters at the ECACs in 16:12.14, qualifying for the NCAA indoor meet. At the Outdoor Heptagonals, she broke the U.S. junior (under 20) record in the 10,000-meter run at 32:51. Last year Scherf took the 10,000-meter race at the Outdoor Heptagonals and finished 10th in the event at the NCAA Outdoor Track and Field Championships.
This 20-year-old, 5-foot, 9 1/2 inch woman simply loves to run, and she doesnt do it on a treadmill, either: thats only a tool, she says, which differs from normal running because the belt pulls your foot back. Treadmills are for things like hill repeats in nasty weather. I just enjoy getting out in a natural setting, even if its cold, and getting somewhere on my run. Indeed, her training jaunts carry her so far that she has seen a great deal of Great er Boston, including outlying suburbs, on foot.
Competitively, You have got to be physically and mentally strong in cross-country, Scherf says. Its different from track. There are hills, problems with footing, soft grass, the elements. Track can become about running against the clock, and you have constant feedback as to how you are doing with the split times displayed. In cross-country, races are run hard from the gun to the finish line. Its not just kicking [sprinting past] someone at the end. In cross-country, you can break them on the hills. The best-prepared runners actually wish for bad conditions, because they are ready for soft, muddy ground, or cold weather, or rough terrain. Such conditions can show up in Van Cortlandt Park in the Bronx, the cross-country Mecca where Harvards men and women will run in the Heptagonals, the NCAA Regionals, and the ECAC and IC4A Championships between October 27 and November 18.
New head track and field coach Jason Saretsky (see "Skipper with a Stopwatch") observes that Scherf possesses that unique combination of work ethic, discipline, and a capacity to push the envelope. She also competes fiercely, having once learned a lesson after easing up slightly when leading a 1,500-meter race and losing by 0.03 seconds.
Despite her extremes of training, Scherf comes off as a balanced personality. A vegetarian from ages 6 to 16 (she now eats meat sparingly), Scherf thrived at the Scarsdale Alternative School, a holistic, progressive unit of 75 students within Scarsdale High School. I loved it to death, she says. It had a profound effect on me. Not only did you learn academics, but it taught us to be altruistic and to look out for one another. We really took ownership there; I learned how to be more responsible, more self-motivated. A psychology concentrator in Quincy House, she loves to hang out with non-runners. Its great to get away from it.
And great to get back to it. Although she has never run a marathon, which is not an intercollegiate event, Scherf dreams of doing so at the Beijing Olympics in 2008. Whatever comes, though, count on her to travel far (and fast) afoot. I see myself as being a runner, she says, as long as my legs will carry me.
You might also like
Genetic analysis reveals a culture enriched from both sides of the Danube.
Harvard researchers illuminate a longstanding epidemiological connection. 
Harvard's Faculty of Arts and Sciences broaches two tough topics.
Most popular
After a multiyear renovation, Harvard Art Museums make ready for a November reopening.
Fall travel to New England's seacoast offers art, history, biking, and great restaurants
Harvard's Art Museums reopen, poised to fulfill their pedagogical purpose.
More to explore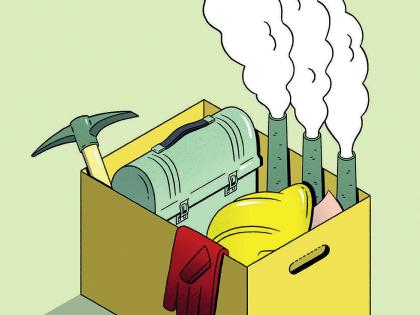 Expect massive job losses in industries associated with fossil fuels. The time to get ready is now.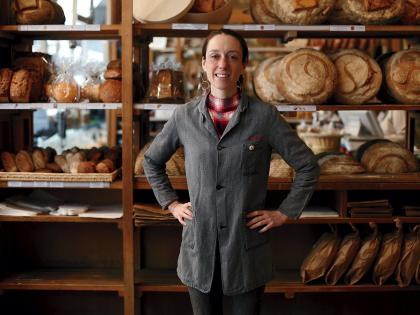 A third-generation French baker on legacy loaves and the "magic" of baking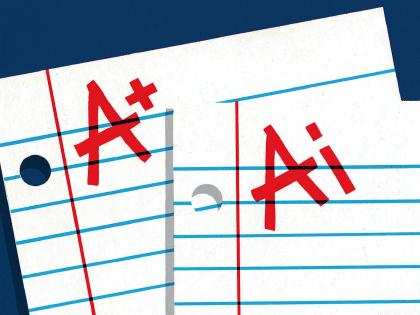 Generative AI can enhance teaching and learning but augurs a shift to oral forms of student assessment.