Forecourt Phenoms
Two continents produce two squash stars, each with a knack for the nick.
In the world of college squash, Harvard was once a perennial national champion. The Crimson have bagged 30 such titles, far more than any other college, and reeled off seven consecutive national nine-man championships as recently as 1991 though 1997. But around that time, Trinity College in Hartford, Connecticut, decided to build a powerhouse squash squad with global recruiting, January admits, and strong coaching—and has captured the national nine-man title every year since 1998. In fact, Trinity has not lost a men's squash match in eight years, the longest such streak in the sport's history. They've had some close calls: in the 2004 national team finals, for example, Trinity edged the Crimson 5-4, with the last match going down to the wire.
On the women's side, since a five-year streak from 1993 to 1998, the Crimson women have won only one Howe Cup, representing the national title; that was in 2001. (Trinity's women's program, strong but not as dominant as the men's, won Howe Cups in 2002 and 2003.) Yale is more of a factor in women's squash, having taken the last three Howe Cups.
Harvard, however, still stands tall in the Ivy League. Of the 16 Ivy men's squash titles decided since 1990, Harvard has won 13, all of them outright except last year's, a three-way share with Yale and Princeton. (The Tigers won the other three titles.) Harvard's women have been nearly as dominant, taking 11 of the last 16 Ivy championships, with two others going to Yale, two to Princeton, and one to Penn. Harvard's women went 6-0 in the Ivies last season.
This year, Harvard gathers itself for another run at the top, led by two top players aiming to close out their senior years with milestones. Siddharth Suchde '07 has played at number one in every Harvard men's match since his sophomore year. Last season he went undefeated in all his regular-season matches and was named Ivy League Player of the Year. He lost only one match, in the finals of the season-ending College Squash Association (CSA) national individual tournament. That was against Princeton's Yasser El Halaby, an Egyptian sensation who captured an unprecedented fourth national individual title. Suchde (pronounced SUCH-day) had beaten El Halaby in the regular-season match, and went into the CSA event seeded first, but, as he recounts, "Yasser played out of his skin."
El Halaby has graduated and gone on to play professional squash, leaving Suchde as the college game's pre-eminent male player. "Sidd controls the court with his speed and his dominance of the T [the center of the squash court, where two boundary lines form a T]," says head squash coach Satinder Bajwa. Only two other men have beaten Suchde since he matriculated at Harvard: Yale's Julian Illingworth, a two-time national champion who has also graduated; and Bernardo Samper of Colombia, a former number-one player from Trinity who graduated in 2005.
But squash is a sport in which younger players are developing so early and so strongly that even the graduation of traditional nemeses doesn't necessarily clear fierce challenges from the path. Take Kyla Grigg '07, Harvard's top woman player. A native of Calgary, Alberta, Grigg transferred to Harvard after one year at the University of Calgary. She was already a world-class junior squash player, and realized "that I wanted to play college squash," she says, "and Calgary didn't have a team." As a sophomore, Grigg immediately played at number one for the Crimson and was named Ivy League Rookie of the Year. She reached the finals of the national individual tournament, losing there to Yale's Michelle Quibell, a two-time national titlist whom Grigg had vanquished in the regular season.
Despite this record, in the fall of 2005, Grigg played at number two for Harvard when Lily Lorentzen '09 arrived and immediately took over the top spot on the Crimson's ladder. Grigg again made the finals of the national individual tournament, but this time lost to teammate Lorentzen in a close match, 9-7, in the fifth game. Playing her friend and teammate was "kind of weird but kind of comfortable, too," Grigg says. "She's the only player you wouldn't mind having beat you. It was nothing new to me—I grew up playing against [my sister] Leona every day, and we'd sometimes play in tournaments." This year, Lorentzen transferred to Stanford, so Grigg, a biomedical engineering concentrator, is back atop the Harvard ladder for her senior campaign. "Kyla is a great counter-attacker," Bajwa says. "If she is reading her opponent's game well, she's unbeatable." She could face Lorentzen again in a match against Stanford in January.
In Calgary, Grigg's parents, older brother, and older sister all played squash; Leona is ranked among the top 100 women pro squash players. Grigg played her first national tournament at age 7 and by 16 was in the world junior championships in Malaysia. After a four-month sojourn in England, she won the Canadian junior nationals, and in the summer of 2003 lost to the eventual world champion, Omneya Abdel Kawy of Egypt, at the junior worlds in Egypt. "The English play very textbook," Grigg says, "with 90 percent of their shots being length shots [hit along the walls to land deep in the back of the court]. The Egyptians are very touch-oriented—they mix it up very nicely and make balls die in the front of the court."
Like Grigg's parents, Suchde's played squash, though only "socially," he says. ("As soon as I started getting a bit better and challenging them, they stopped," he jokes.) Suchde was born in Bombay and played both squash and cricket at the Cricket Club of India there. (The club's squash courts were recently named for Harvard's three-time national champion Anil Nayar '69.) His parents separated when Suchde was 14; his mother moved to Zurich and Suchde was enrolled at the Merchiston Castle School in Scotland.
He played local tournaments and club squash in Scotland with considerable success, winning under-15 and under-17 events, and even doing well in under-19 contests. "A turning point came when I was 16 and I got a call from the Indian Squash Federation asking me to play in the world junior championships," he says. He trained hard and became captain of the Indian junior national team, which finished fifth at the tournament, the best result in India's history. Suchde has remained on the Indian national team for the past five years. Last December he played at number three for the Indian senior national team at the world men's team championships in Islamabad, Pakistan. (It meant missing three weeks of classes.) India finished eleventh in the tourney, one of its best performances ever. This year, Suchde, who is writing an economics senior thesis on venture capital in India, will be ready to help Harvard try to win its fourth consecutive Ivy title and perhaps crack the Trinity dynasty.
~Craig Lambert
How to Slice a Squash Ball
Topspin rules the tennis court, but in squash—where keeping the ball in the court is rarely a problem—nearly every ball is hit with underspin, also known as backspin or slice. Sliced balls tend to bounce lower and "die" in corners or near walls, making them tough targets to pick up and return. A good squash shot usually also has a good amount of sidespin, which can help "glue" the ball to the side walls as the rapidly rotating sphere gains traction and grabs the wall surface. The longer a ball stays in contact with any of the four walls—or floor—of a squash court, the more difficult it is for an opponent to hit. "Always try to hit the ball before it hits the wall, or right after it comes off the wall," was the advice of Harvard's legendary squash coach Jack Barnaby '32, "because hitting it while it is on the wall is impossible."
"A good squash swing should be analogous to throwing a ball the way a pitcher does," explains Siddarth Suchde '07, the Harvard men's top player. "Not too compact, not too tight. You want to be as relaxed as possible." The backswing should come well away from the body, with good spacing between the elbow and the rib cage; it's not good practice to glue one's elbow to the torso. The freer backswing gives the hitter a greater range of motion. A squash forehand resembles a tennis serving motion rotated 90 degrees to the horizontal.
"Most players believe you get a lot of power from the shoulder," says Suchde. "But two-thirds of the squash swing is based in the body. It starts with the rotation of your back and hips and the transfer of body weight forward through the legs, then finishing with an extension of the shoulder." You want to have your knees flexed, lowering your center of gravity and stabilizing yourself.
Grip the racquet with a simple handshake motion that puts the "V" between thumb and forefinger at the top of the handle, says Kyla Grigg '07, the Crimson's number-one woman. Then, cock the wrist, tilting the racquet toward your face. This cocked position gives you more control of the ball. Although the racquet strings do come under the ball to impart underspin to the slice shot—and around the outer edge of the ball, generating sidespin—you don't really want to target the ball with your strings. Instead, Suchde says, "Imagine that you are hitting the ball with the frame of the racquet."
You might also like
Genetic analysis reveals a culture enriched from both sides of the Danube.
Harvard researchers illuminate a longstanding epidemiological connection. 
Harvard's Faculty of Arts and Sciences broaches two tough topics.
Most popular
Headlines from Harvard's history
The Chiara String Quartet are Harvard's current Blodgett Artists-in-Residence.
Marie Rutkoski blends sixteenth-century history with fantasy in The Cabinet of Wonders, a new novel for young adults.
More to explore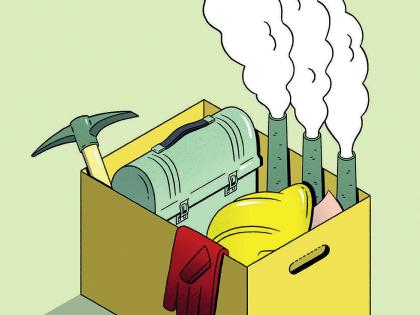 Expect massive job losses in industries associated with fossil fuels. The time to get ready is now.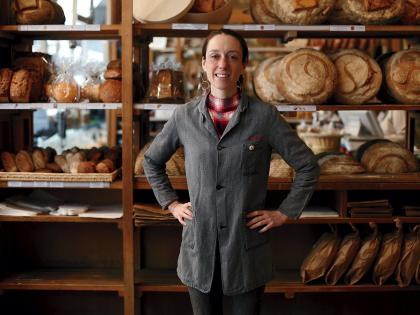 A third-generation French baker on legacy loaves and the "magic" of baking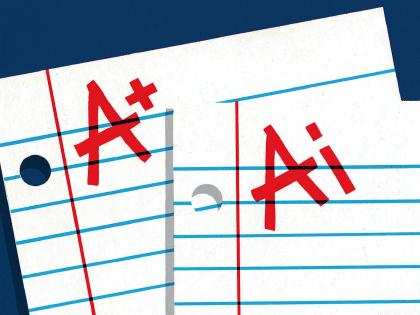 Generative AI can enhance teaching and learning but augurs a shift to oral forms of student assessment.