During the year and a half I have spent as a student at Harvard, I've been befuddled by tRNA in a Life Sciences 1a lecture, experienced the nature of causation in Philosophy 8, and proclaimed the not-so-abbreviated history of the Harry Elkins Widener Memorial Library to a group of international tourists as a Crimson Key Society tour guide. With more than two years left to go here, I already feel I've experienced everything I hoped to. However, I've also experienced something I never would have expected at Harvard: a feeling of deep cultural void.
Growing up as a white kid in a white town, my childhood was blissfully ignorant of any cultural alienation. I fit in because everyone fit in—at least superficially. My preconception was that Harvard would be similar. After all, when one pictures the College, it is all too easy to let your mind's eye visualize a bunch of white men in breeches and powdered wigs trotting around the Yard, reading leather-bound tomes by candlelight. Maybe I could chalk that up to my overactive imagination gone stir-crazy in northern Illinois, but you have to admit that, because of its long history of exclusivity and the United States's record of institutionalized racism, the Ivy League has a bit of a reputation for homogeneity.
Thus it was with great surprise and delight that I arrived on campus to find that my entryway in Grays Hall alone contained all types of people: from the Hindu who grew up in Tennessee to the gay black man from New Jersey to the vegan from New Zealand. My exposure to cultures other than my own exploded within one day, from the once-in-a-blue-moon bar mitzvah back home to the vast and popular array of cultural organizations at Harvard.
The myriad ethnic or culture-centered student groups at Harvard offer a specific extracurricular niche to people of diverse identities on campus. For undergraduates, cultural organizations are the backbone of academic, extracurricular, and social life. Clubs range from the Harvard-Radcliffe Asian-American Christian Fellowship to the Harvard Society of Black Scientists and Engineers, to the Harvard Philippine Forum, and serve a variety of purposes, from educational to social and from commun-ity service to performance art. The services that these groups provide their members—and the multicultural community they help foster on campus—are invaluable.
During the first week of school, I put my e-mail address on every mailing list I could get my eager little hands on. My new roommate's Jewish? Hillel, here I come! A gay uncle? I could be the S in BGLTSA (Harvard Bisexual, Gay, Lesbian, Transgender, and Supporters Alliance)! One-eighth Swedish? Sign me up for the Scandinavian Club! But when the e-mails started coming, advertising Sabbath dinners and asking for Finnish translators, I realized that I didn't really belong on the lists as I had imagined. In fact, I thought as I unsubscribed myself, I really didn't have enough culture or identity of my own to be in any cultural groups at all.
As someone straight, white, and nonreligious, I felt like an orphan in the system. While most (if not all) of these organizations are welcoming to students regardless of color, preference, or creed, being welcome in an organization and feeling as if you belong in it are completely distinct.
A few weeks into my freshman year, I joined the Kuumba Singers of Harvard College, a choir that celebrates black spirituality and creativity through song and other forms of performance art while working to develop the black community on campus. While my friends at home and at school teased me (whom they called "the whitest person they know," whatever that means) for being in a black student group, I grew to feel like a part of the Kuumba community. I even wrote a piece for the Crimson, referring to myself as someone "culturally blanched" but still able to join a vibrant cultural student organization. The key to feeling at home, I decided, was to approach the experience not as just another fun club, but as an opportunity to learn and grow from exposure to "unfamiliar" territory.
But even with that attitude, it is difficult to feel truly at home in an organization that—frankly—is intended for someone else. My semester in Kuumba was one of my best experiences at Harvard. Yet within the group, my status as a white member unintentionally pigeonholed me: I was there because of what I did, not because of who I was. And at the end of the day, when I joined another group that conflicted with the rehearsals, I slowly faded out of Kuumba, not in protest, and not because I didn't like being in the choir, but because without the inherent cultural tie, I felt as if a key part of the overall Kuumba experience simply was not there for me.
Being welcome in an organization is very different from being recruited to a club. And even though Harvard-recognized student groups are prohibited from actively discriminating in their membership, there is a difference between deciding to join a group because your interest in the culture is strong enough to overcome the feeling of being out of place, and being actively recruited and encouraged to join a "home away from home" in the form of an ethnic or religious organization.
My last-ditch effort to connect was a trip to the Wisconsin Club's function during reading period in the spring. "Are you from Wisconsin?" I was asked as I reached for a brat and some cheddar. Well, no, I replied, but my town is right across the Illinois border, so it's very similar, I would think. The other partygoers seemed unimpressed with my connection (despite the fact that my best friend from home is a University of Wisconsin "badger"), and I left feeling that my state's lack of frozen-custard production rendered us somehow even more boring than other, more dairy-inclined states. I was crushed.
I found that, like many of my peers at Harvard, I missed the "culture" of my home when I came to school. Unfortunately, the "culture" of my home happens to be Leave It to Beaver-style whitewashed, station-wagon-driving, unassumingly agnostic, Midwest suburbia, and to those who don't have the personal connections to such a place, well, it's a harder sell than something as visibly warm and interesting as a big Irish family party or a performance of Mariachi Veritas. And the fact that I had no conforming religious beliefs no longer made me stand out—as it had in my Catholic high school. Instead, it made me uninteresting. It was hard to cultivate the feeling that my "culturally blanched" heritage was worth celebrating, and I started to believe that without any external validation, it was nothing worth missing.
But thinking along those lines defeats the purpose of having cultural organizations in the first place. What I failed to see—and what many fail to recognize—is that the absence of a cultural organization for the "majority" (as opposed to the minority) does not imply that the majority lacks a valid culture. What it does suggest—and rightly so—is that, judging on the basis of history, there is no need to draw attention and appreciation to that culture in this context. When Kuumba was founded in 1970 by five black undergraduates, the Harvard class of 1972 contained only 51 black students. The tenure of former Harvard president Abbot Lawrence Lowell, class of 1877 (and for whom Lowell House is named), is rife with moments of active discrimination. In June 1920, seven students were expelled from the College (and from Cambridge) under the suspicion of homosexual activity. In 1922—only decades before Kuumba was founded—Lowell expelled all African-American students from the Yard dormitories; he also promoted admissions changes that reduced the proportion of Jews in the freshman class from 27.6 percent in 1925 to less than 15 percent in 1933, at the end of his career.
Historically, minority groups have been marginalized on Harvard's campus, so the need for a strong, positive, minority presence has been great. A female friend expressed that sentiment at a staging of The Vagina Monologues last year. When a male friend asked why there was no production dedicated solely to male genitalia, she replied, "There is: it's called history." That focus on the white male contribution to society is true at Harvard, where even the introductory courses required of all concentrators in popular disciplines such as history, English, and social studies barely touch on material from outside Europe and the United States.
In this respect, it seems petty to bemoan the sense of cultural vacancy that I feel as I watch my roommate play her veena (a south Indian stringed instrument) in the cultural show Ghungroo or listen to RecKlez (a Klezmer band composed of Harvard students) during Cultural Rhythms. I may not feel completely at home in any cultural organization on campus, but neither am I someone President Lowell might have prevented from attending Harvard (if I were male, that is) in the first place.
Cultural organizations are an integral part of Harvard not only because they bring diversity to the College, but also because they give majority students the experience of what it feels like to be in the minority. And truthfully, being in the audience for the cultural events I attend has taught me just as much as I would have learned on stage. With open eyes, and an open mind, even the "culturally blanched" among us can feel like a part of something rich.                   
Berta Greenwald Ledecky Undergraduate Fellow Emma Lind is a history and literature concentrator who lives in Winthrop House with three other women and one veena.
You might also like
On antisemitism, "I have sought to confront hate while preserving free expression."
Harvard Kennedy School researchers on how to report pro-Israeli and pro-Palestinian protests accurately 
Harvard Chabad, IDF, and Bill Ackman screen October 7 Hamas footage
Most popular
Brief life of a formidable anthropologist: 1903-1991
First-years Ngozi Musa and Gabby Thomas help set the pace for track and field.
A negative investment return and annual spending reduce the endowment's value 5.1 percent.
More to explore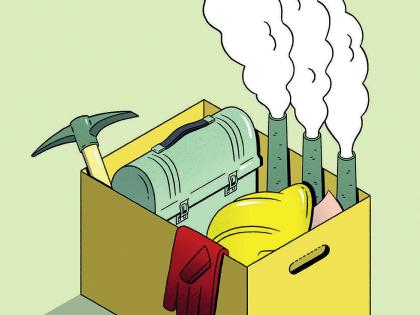 Expect massive job losses in industries associated with fossil fuels. The time to get ready is now.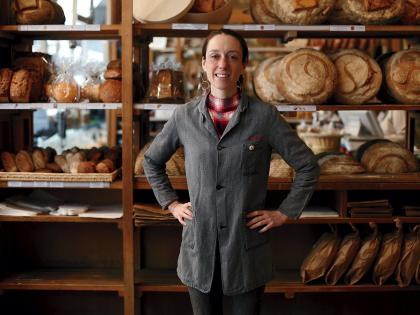 A third-generation French baker on legacy loaves and the "magic" of baking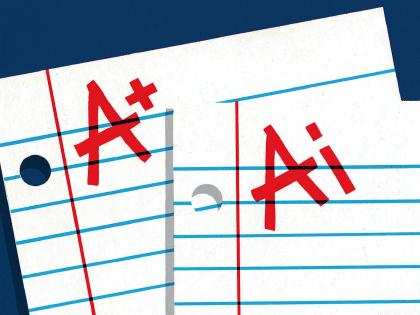 Generative AI can enhance teaching and learning but augurs a shift to oral forms of student assessment.