Approaching the Arts Anew
Harvard president Drew Faust made the inaugural performance at the New College Theatre, on November 1, the setting for her announcement of a University-wide arts initiative. A faculty task force involving several Harvard schools will explore the role of creativity, performance, and artistic practice; implications for the curriculum; and the changes in administration and facilities that might be entailed in implementing any recommendations. This appears to be the broadest eff ort to examine performing arts and artistic creation at Harvard, inside the classroom and beyond (as compared to an almost exclusively extracurricular pursuit for thousands of students), since the 1950s.
Cogan University Professor Stephen Greenblatt, general editor of The Norton Anthology of English Literature as well as a playwright, chairs the task force. He is widely known for his research on Shakespeare and his milieu (see "The Mysterious Mr. Shakespeare," September-October 2004, page 56). Last fall, he introduced a new humanities general-education course that uses interactive and multimedia technologies to connect students with the burgeoning world cultures of the seventeenth century.
Other members include Rothenberg professor of the humanities Homi Bhabha, director of the Humanities Center (www.fas.harvard.edu/~humcentr); Diana Sorensen, Rothenberg professor of Romance languages and literatures and of comparative literature, and dean for the humanities in the Faculty of Arts and Sciences (FAS); Graduate School of Design dean Mohsen Mostafavi, newly arrived from Cornell, where his brief as dean included the arts; Mallinckrodt professor of physics Melissa Franklin, and FAS peers in art history, the visual arts, and music; leading figures from the Graduate School of Education, the Office for the Arts (OFA), the University Art Museums, and the American Repertory Theatre (ART); undergraduates and a recent graduate student; and others. (For the news release on the task force, see www.news.harvard.edu/gazette/2007/11.08/99-arts.html.)
Beyond its explorations on campus, Faust asked the task force to examine programs at other educational institutions, and to consult the "large external network" of alumni involved in the arts. Comments may be sent to [email protected].


"Harvard has always had enormous strengths in the arts—and never more so than today," Faust said in the announcement of the initiative, "but we have had equally strong ambivalence about the role of performance and practice in the curriculum and in the life of the University."
Despite the individual strengths of the "nearly 150 undergraduate student organizations," plus museum collections, art studios, the Harvard Film Archive, the ART and the OFA, she said, these and other units "remain fragmented, less well-understood, less well-supported, and less integrated than their importance warrants." Compared to the "central role" the arts play "in the lives of so many students and faculty at Harvard…their role in the life of the University remains uncertain and undefined. I hope that this task force will attempt such a definition."
The rationale for doing so now in part reflects interest in visual ways of thinking and communication, use of new digital tools, and developments in neuroscience and the understanding of cognition—all elements in a vision of arts and creative work as essential to the critical thinking the University has aimed to encourage in many realms. In part, it reflects contemporary students' participation in a vast array of musical and theatrical performances—traditionally not part of Harvard's academic, curricular landscape—as well as in creative writing and newly expanded work in film (see "Cinema Veritas," November-December 2005, page 34).
Such issues are not confined to FAS professors and students. Serious interest in creativity, broadly defined, appears, for example, in a December 7-8 colloquium (part of Harvard Business School's centennial celebration), a faculty research conference on "Creativity, Entrepreneurship, and Organizations of the Future."
Finally, there are competitive considerations. As Faust noted in her charge to the task force, "Many of our peer institutions have, in recent years, undertaken serious expansion in arts programming, off ering us both models to consider and a challenge to act." Broad inquiries into creativity, work in the arts, and performance are taking place at several universities—with some making large commitments to such programs.
Among such institutions, Yale has perhaps the most fully developed curricular off erings. It has schools of architecture, art, drama, and music; $500 million has been budgeted for those units and its art museums and art-history department as part of its current capital campaign. Princeton aims to fund a $300-million arts precinct, designed by Renzo Piano, near its existing repertory theater company; at a minimum, the development is expected to encompass new theater, dance, and museum facilities.
The Stanford Arts Initiative, a quarter-billion-dollar part of that university's campaign, embraces a broad range of the sorts of measures Harvard might consider. Stanford already off ers undergraduate-degree programs or tracks in studio art, musical performance, creative writing, drama, dance, and film, and graduate-degree programs in several of those areas. Under the Stanford Institute for Creativity and the Arts (SICA), an umbrella organization formed in 2006 and now directed by a university assistant vice president for the arts, Kären Nagy, the campaign is seeking new resources to expand across the spectrum. The plan envisions augmenting the current 50 or so tenured and tenure-track creative-arts faculty by about 20 percent; funding graduate-student fellowships; greatly increasing artist-in-residence programs and visits, and placing students in arts internships; and underwriting course development and interdisciplinary work—ranging from the intersection of engineering and technology with the arts to exploring world cultures in a creative-arts context (see http://givingtostanford.stanford.edu/get/layout/tsc/Arts).
Alongside these program investments, Stanford plans extensive new facilities and renovations of those Nagy calls "substandard"—the need for which she understands from two perspectives: she was a professional flutist before arriving at Stanford in 1986, and most recently was executive dean of the School of Humanities and Sciences (Stanford's equivalent of Harvard's FAS)—the overseer of budgets and buildings. When fully realized, the result will be an integrated "arts district," extending from the existing art museum and a new performing-arts center (with a 900-seat concert hall and a 500-seat theater; Polshek Partnership Architects is the designer) to a new art and art-history building (complete with film capabilities), among other facilities. The whole complex will extend on either side of the main road from the surrounding communities into the central campus, inviting town-gown interaction. Finally, the initiative aims to equip studio spaces in student dormitories. In light of these ambitions, it is promising for the initiative that Stanford president emeritus Gerhard Casper chairs the executive committee charged with realizing the university's arts aims.
Stanford's plan obviously reflects circumstances diff erent from Harvard's situation: it has existing degree programs and a significant nucleus of creative-arts faculty members; its initiative proceeds with more central direction than is the norm in Cambridge; even its suburban location, well removed from cultural facilities in San Francisco, means that its needs are diff erent.
But the plan raises many of the issues Harvard's task force will need to address. The University has already made scattered investments in facilities such as the New College Theatre (see "Theatrical Debut") and is about to embark on an enormous, complex, and costly renovation of the Fogg Art Museum (see "Art Museum Two-Step"). The College residential houses are nearing a potentially extensive and expensive renovation of their own; knowing what kinds of creative (and other) spaces they should have must be taken into account before any work can proceed. And the plans for Allston campus development more generally have always included elements of arts and cultural facilities, but the details await clearer academic and intellectual underpinnings.
In the Harvard context, too, such University initiatives will have to be grounded in the faculties, particularly FAS. The news release on the formation of the task force included comments from Dean Michael D. Smith, welcoming the prospective "University-wide perspective in a domain that is so directly pertinent to the work of FAS" and promising his close cooperation with Faust and the many FAS professors directly engaged.
As the task force strains to meet Faust's deadline that it report in the fall of 2008, it clearly has a huge assignment. It begins with fundamental questions: as the president has repeatedly put it, "What should the place of the arts be in a research university? What should the place of the arts be in a liberal-arts education?" Whatever their answers, the task-force members will then proceed to the details of advocating expanded or new academic programs, faculty growth, and facilities large and small.
If the result resonates in the community, it will go a long way toward advancing Faust's aim of bringing Harvard units together as one university. The recommendations will no doubt shape Harvard's own forthcoming capital campaign. In these senses, Faust has asked the task force to think both expansively and urgently, recognizing that through its work, a new vision of the arts could aff ect the design of teaching and learning across the campus, and of the very campus itself.
You might also like
Genetic analysis reveals a culture enriched from both sides of the Danube.
Harvard researchers illuminate a longstanding epidemiological connection. 
Harvard's Faculty of Arts and Sciences broaches two tough topics.
Most popular
Professors' humble beginnings, concentration choices, and a mini history of Harvard and Radcliffe presidents
Brief life of a feisty mountaineer: 1859-1925
Realizing the full potential of black employees
More to explore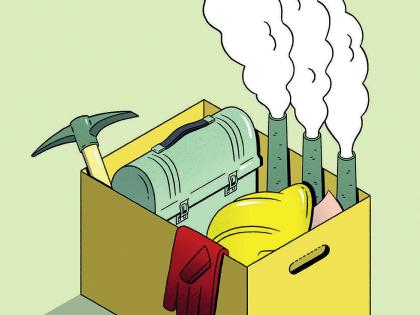 Expect massive job losses in industries associated with fossil fuels. The time to get ready is now.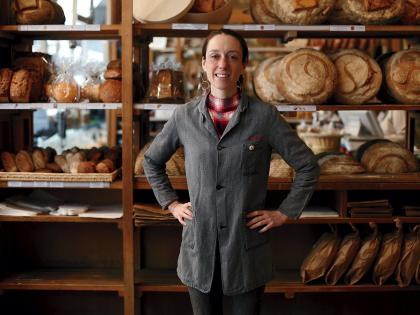 A third-generation French baker on legacy loaves and the "magic" of baking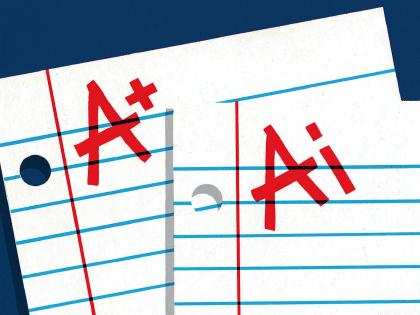 Generative AI can enhance teaching and learning but augurs a shift to oral forms of student assessment.