Leap, Arch, and Tuck
Raising the bar
Citius, Altius, Fortius—that's the Olympic motto: faster, higher, stronger. Altius is Becky Christensen's specialty. The junior high jumper, who hails from the small town of Celina, Texas, north of Dallas, won the Heptagonal Championships, took second at the ECACs, and finished fourth at the 2008 NCAA indoor track and field championships this spring. For her finish in the top eight nationally, she was named an all-American indoors, one of only three Crimson women high jumpers ever to earn that honor. At the meet, Christensen missed twice at 1.80 meters before clearing the bar on her third and final try. When the bar was raised to 1.83 meters, or six feet, she cleared it on her first jump, tying her personal best, set outdoors last year against Yale. Christensen has always jumped better outdoors, so her performance thus far bodes well for the upcoming season and her ultimate goal: a trip to the Olympic trials, which she could clinch with a jump of 1.85 meters.
Photograph by Jim Harrison
Christensen says she first tried the high jump in elementary school, during a "track and field day when you could pick any event." She discovered that she was "pretty okay at it." (When asked, she acknowledges that she won, yes, "but there were only seven people in the class.")
In high school she got serious about her interest. In the Texas state championships, she placed third as a freshman in her division, then second as a sophomore, and finally won first in her junior and senior years. "I'm not sure how Harvard found me," she says, but former field-events coach Paul Turner persuaded her to visit Cambridge. "When it is cold in the winter, I wonder why I came all the way up north," she confesses, but when she came to visit, it was snowing. "I hadn't seen that in a long time," she says, not since she lived outside Chicago when she was eight. "It seemed a really beautiful place to be."
At Harvard during competition season, Christensen is focused: strength work on Mondays and Wednesdays (Fridays, prior to meets, are easy days); jumping on Tuesdays and Thursdays. High jumpers today use a technique called the Fosbury flop to clear the bar, though Christensen's father, who is six foot four, cleared six feet in middle school using an old-fashioned technique called the Western rollover. Christensen herself hasn't tried the "Western roll—nobody does that anymore," she says with a laugh—but she is thrilled to have cleared the same height as her father.
The high jump appears simple enough: run toward a bar suspended between two standards, throw yourself in the air, and land on a big, soft mat. But clearing a bar higher than you are (Christensen is 5 feet, 11 inches) is no mean feat. The physics of the event are perplexing, to say the least. High jumpers run a J-shaped path toward the bar. "You have to run a straight line toward the mat until you get pretty close and then turn fairly tightly and lean away from the bar," in order to compensate for your momentum toward it, Christensen explains. Her initial approach is not so much a run as a series of measured bounds, a deliberate gathering of speed down the straightway. As she enters the curved part of the J, her steps become quicker and shorter until she pops suddenly off her outside foot, driving up with the opposite knee and throwing her inside arm up in the air to guide her body over the bar. "You have got to put all your energy into that last step," she says.
Photograph by Jim Harrison
The goal is to have every part of the body—arms, head, shoulders, hips, calves, feet—pass through a curve that reaches its apex just above the bar. Achieving that requires a good measure of flexibility and (since the body is simultaneously rotating) an impeccable sense of timing—something Christensen, who also plays the flute, piccolo, and tenor saxophone, clearly has in abundance. "When you are over the bar you want to be on your back in an arched position, with your head upside down looking at whatever is behind the mat" she explains. "Beginners sit over the bar, instead of letting themselves lie backwards."
Christensen spent her high-school years perfecting the arch. At Harvard, she worked on leaning away from the bar, and that gained her three inches. Now she works on little things: from run up, to keeping her shoulders open as she falls toward the mat, to tucking her chin down to her chest, which, in the jump's final stage, provides a fleeting counterbalance when she flips her feet over the bar.
She is focused now on the Olympic trials. "I don't have any dreams of advancing from there," she says, "because there are a lot of really good jumpers. I just want to go and compete." For Becky Christensen, the pursuit of excellence is all about the altitude.               
You might also like
A Harvard series explores South Korean cinema in the years following the Korean War. 
A deflating ending fashions a three-way title tie.
A 70,000 square-foot theater and teaching center, plus housing for Harvard affiliates
Most popular
The Ledecky Fellows provide an undergraduate perspective on life at Harvard.
A Harvard conference on diversity and academic inclusion
From the Missouri Compromise to the 2016 election, Kevin Young's Bunk takes stock of American hoaxes, con men, and race fantasies.
More to explore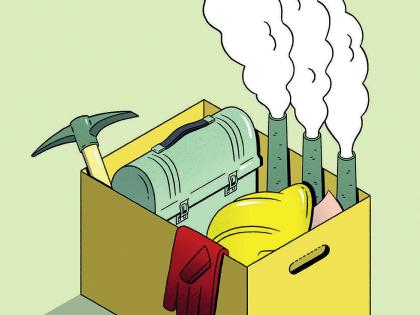 Expect massive job losses in industries associated with fossil fuels. The time to get ready is now.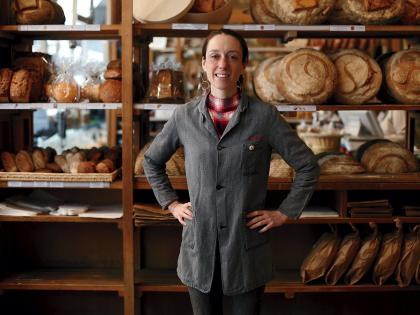 A third-generation French baker on legacy loaves and the "magic" of baking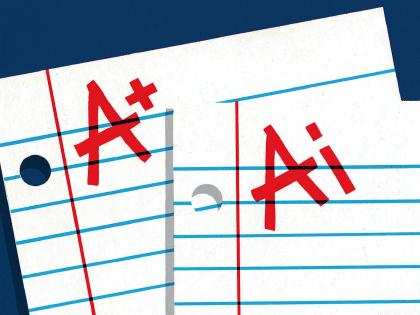 Generative AI can enhance teaching and learning but augurs a shift to oral forms of student assessment.