Sleuths in Love
Screenwriter turned novelist Eric Lerner finds his voice.
Flattened by a cold in 1998, Eric Lerner '71, then a Hollywood screenwriter, picked up a biography of Allan Pinkerton, founder of the first detective agency in the United States. Three men were already working for Pinkerton in Chicago in 1856 when he hired Kate Warne as perhaps the first-ever female private eye. "The biographer dismissed rumors of a romantic relationship between Warne and Pinkerton," says Lerner. "I literally dropped the book and laughed out loud—are you kidding me? She spends two years with him in Washington, D.C., while he is away from his family. He is at her bedside when she dies, and she is buried next to him. Rumors?"
Within two days, Lerner was proposing a movie about Pinkerton and Warne to a studio. "They bought it on a phone pitch," he says. He got paid to write the screenplay, but, in one of Hollywood's familiar patterns, "Before I finished the first draft, everyone was fired. It sat in a drawer for seven years before the rights reverted to me. By that time I didn't want to write a screenplay ever again." Screenplays, he reports, "are enormously confining: the story is there, but there is no voice in a movie. As a writer, I missed my own voice. I always loved the voice in a novel, the storyteller."
Archival photograph courtesy of the Library of Congress
So Lerner decided to "clear the decks, close the blinds, and start writing a novel." He took the Pinkerton material, did prodigious historical research—ranging from Warne's logbooks to details of Abraham Lincoln's childhood—and wrote Pinkerton's Secret, his first novel, published by Henry Holt this spring. It's styled as a memoir by Pinkerton, set in the period around the Civil War, and narrates the detective's work with the Underground Railroad and John Brown's radical antislavery crusade. At the heart of the story is the clandestine love affair between Pinkerton, a married family man, and Warne; in one climactic moment, the detective-lovers save Abraham Lincoln's life.
Lerner has always loved history, and all the major events in his story are historically accurate. But the narrator's voice in Pinkerton's Secret did not immediately declare itself. After drafting a few chapters of a third-person narrative, "I looked at the stuff and said, 'You're writing a screenplay—there's no voice,'" Lerner says. Shortly thereafter, one night at 3 a.m., he "sat bolt upright in bed and heard this voice, Pinkerton's voice, speaking as an older man; late in his career, he suffered a stroke and was paralyzed. 'Most people think being paralyzed doesn't hurt because when they stick pins in you, you can't feel anything,' the voice said. 'But as I've made abundantly clear, most people are goddamn morons.' Pinkerton was a combative lunatic. He kept talking to me: the voice didn't go away. Once I let him tell the story, it started rolling."
Holt editor Jack Macrae III '54 ("One of the few guys left in publishing who considers himself a real text editor," Lerner says) pushed the author through multiple drafts. "I felt like I was writing with invisible ink when I worked in Hollywood, because before the words were dry on the page they would be changed—by me, at the request and direction of others," Lerner says. "When I moved to novels, I hoped to live much more fully in an imaginative realm of my own, where I could plummet to a depth that I knew existed. Ironically, my manuscript wound up in the hands of the first genuine editor I had ever met, and it was my Hollywood training that enabled me to work so closely with him."
Archival photograph courtesy of the Library of Congress
Today, Lerner views his two decades in screenwriting as a detour of sorts, albeit a lucrative one, from his original literary calling. At 16 he was writing fiction and plays in high school in White Plains, New York, and as a Harvard freshman, he saw one of his dramas produced in the Loeb Experimental Theatre. Academically, he changed his concentration from History and Literature to Sanskrit and Indian studies following a year of travel in India, Burma, and Nepal; after graduation, he spent several more years traveling and living in Buddhist monasteries in Asia and America: his 1976 book, Journey of Insight Meditation, describes these experiences.
 In 1978, he moved to the Mount Baldy Zen Center, located 8,000 feet above sea level on Mount San Antonio in the San Gabriel Mountains outside Los Angeles. "It was as rigorous as you could get in the United States, like a nineteenth-century monastery, a real boot camp," he recalls. "But I'm a writer, I'm used to austere conditions." And he never stopped writing; in L.A., he edited the Buddhist journal Zero. One afternoon, after meeting a prospective contributor, Lerner bumped into a high-school friend, Linda Obst, who had become a Hollywood producer. "I discovered that I was in possession of the key piece of currency for a Hollywood screenwriter: the ability to quickly imagine a full-blown story with a beginning, middle, and end," he says. "I went to Southern California to live in a Zen monastery and stayed to write screenplays."
By 1983, Lerner had begun a career as a screenwriter that kept him continuously employed for the next two decades. His biggest hit was the 1990 romantic comedy Bird on a Wire, starring Goldie Hawn and Mel Gibson. Yet, as Lerner notes, "I spent the next decade trying to explain to people what I wrote, and what was dumped on top of what I wrote. Maybe my time in the monastery helped me develop the cast-iron stomach to deal with working conditions in Hollywood. Walking barefoot through snow at three in the morning was nothing compared to a story meeting at Paramount."
Today, Lerner says he's quite content with the semi-solitary working routine of "an old-fashioned novelist." At his Boston home, he starts writing each day at 5 a.m. The voice of his second novel is that of Livia, wife of Augustus Caesar, who seeks after 2,000 years to clear her name of the charges—from Tacitus to Robert Graves—that she was a scheming poisoner. "I've finally embarked on the life in fiction I was looking for at age 19," he says, "when I walked into a bookstore on Mount Auburn Street and bought my copy of Ulysses."
You might also like
Genetic analysis reveals a culture enriched from both sides of the Danube.
Harvard researchers illuminate a longstanding epidemiological connection. 
Harvard's Faculty of Arts and Sciences broaches two tough topics.
Most popular
Professors' humble beginnings, concentration choices, and a mini history of Harvard and Radcliffe presidents
Brief life of a feisty mountaineer: 1859-1925
Realizing the full potential of black employees
More to explore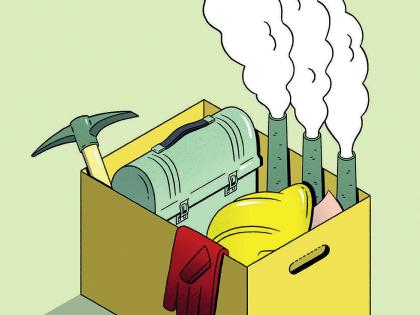 Expect massive job losses in industries associated with fossil fuels. The time to get ready is now.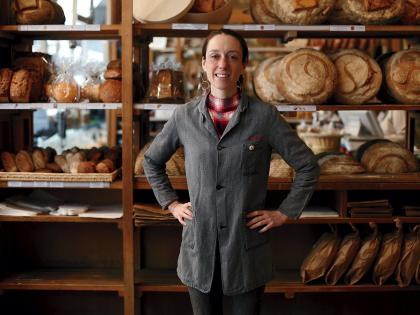 A third-generation French baker on legacy loaves and the "magic" of baking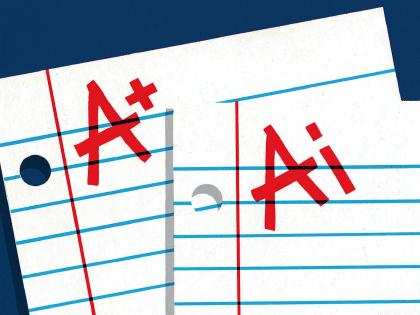 Generative AI can enhance teaching and learning but augurs a shift to oral forms of student assessment.